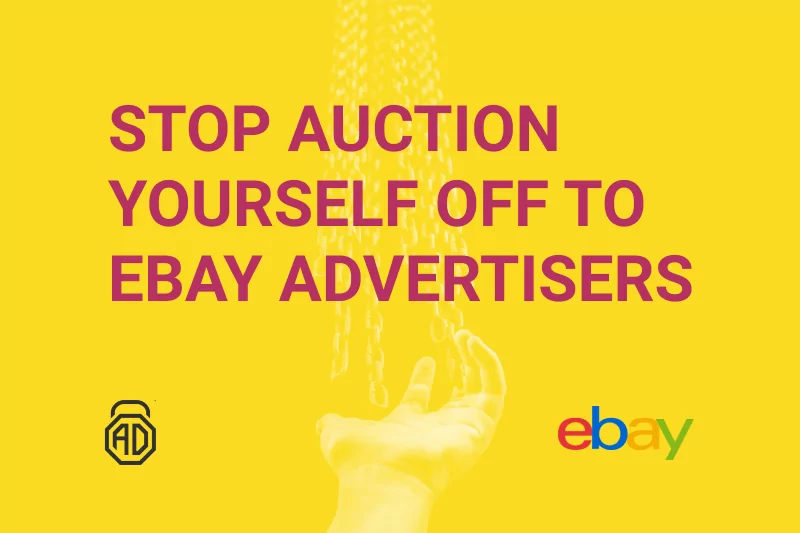 The eBay website is already challenging to search for things. Although all the products there categorized, just the appearance of the site is so not standardized it hurts. Excessive diversification in fonts, suggestions boxes with floating in space images of the sponsored items, bright and vivid sales advertisements all that make eBay look like a crowded e-flea market. And what we definitely don't need in that pile of stuff is another annoying banner.
Luckily, there is a one-click solution to get rid of ads on eBay.
Types of eBay ads
First, I will maybe frustrate you if you want to get rid of the recommended items on eBay then you should know that's impossible. Also, you can't remove sponsored links from other sellers from your eBay listings. Those things are not considered as online advertising they are the part of eBay layout and generate huge revenues to that e-commerce corp. But you still can get rid of eBay ads you see on the right side of laptop or computer screen and at the very bottom under the search results.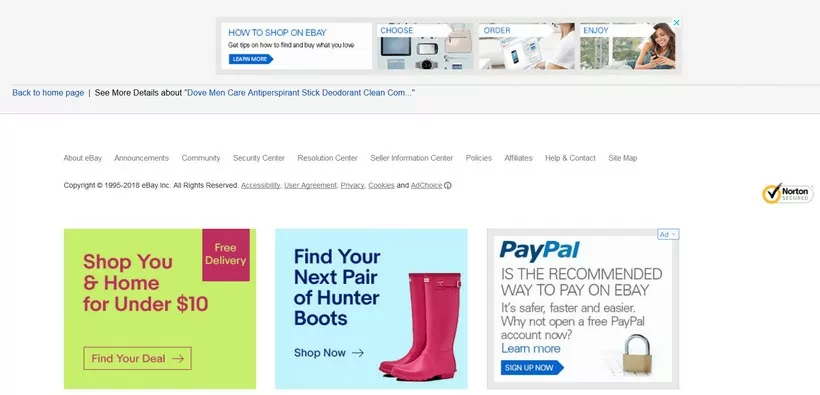 How to Block Ads on eBay Using AdLock
The first thing you have to do to block ads on eBay is to download and install our application. You can test drive AdLock for a 14-day trial with no strings attached. We hope you'll enjoy it.
Ads on eBay pale in comparison to ads on YouTube. If you're tired of constant skipping try to watch
YouTube with no ads
.
Open and adjust AdLock
AdLock will automatically remove eBay ads at the moment you launch it. Neither your Chrome or Firefox or any other browser of your choice require additional ad blocking extension. AdLock removes all inappropriate ads from all applications which tend to display those. So if that's what you were looking for you can close AdLock window and go place bids on eBay with no ads. But if you're curious, you can adjust our ad blocker for your special needs.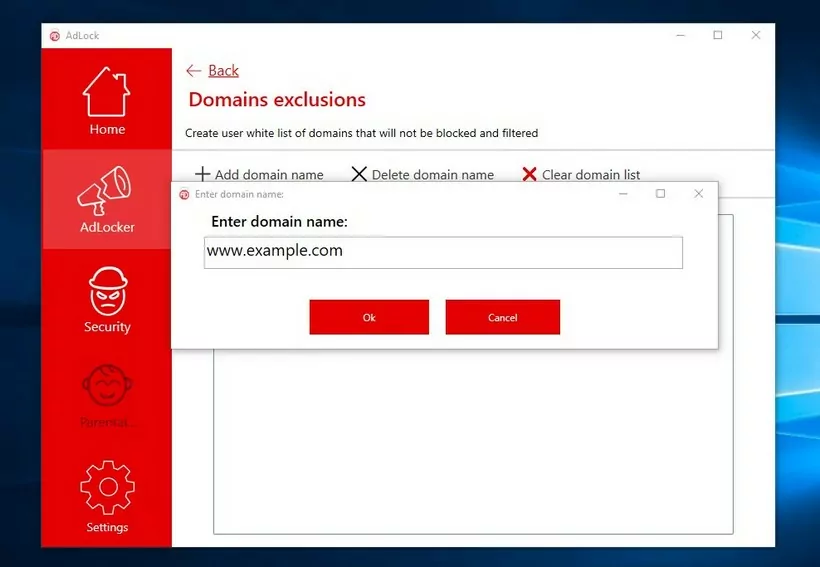 AdLock settings are set up by default to hide all types of commercial content especially those with autoplaying video and audio on browsers and applications though you can set a list of exclusions. For example, you want to shut off an ad blocking on a certain website, but you don't want to deactivate AdLock completely then you add the URL of such website to your list of exclusions. The list can contain both websites and applications. To do so open an AdLocker tab in the application, click on Add domain name and type a URL in this format: www.example.com. Since then all websites will have no ads except that one.

Try for free today!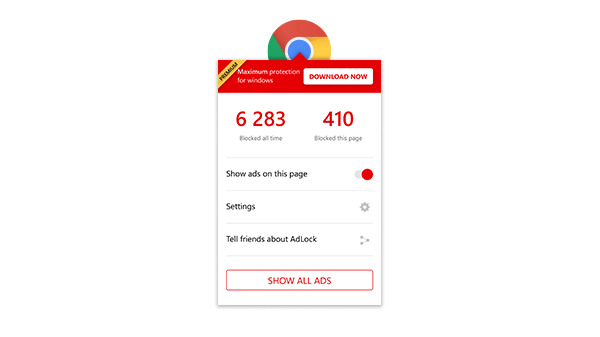 Try AdLock for free in your Chrome browser
For Browsers