AdLock for Mac
AdLock for Mac
World's first standalone adblocker application fully compatible with M1 Apple Silicon. Our ad blocker for Mac provides more than any other adblock on the market: AdLock blocks ads all types of ads in all browsers and applications while also protects your online privacy.
macOS 10.15 and above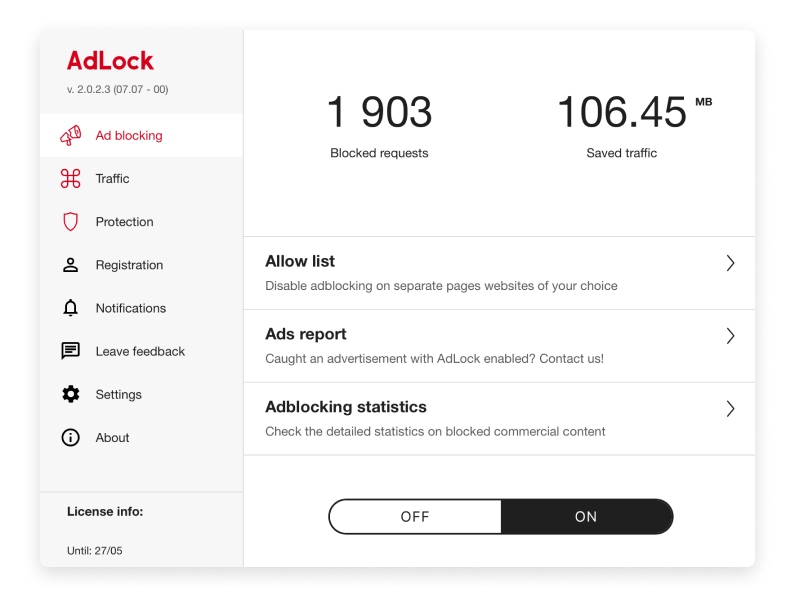 M1-Optimized Product
AdLock is constantly optimized to meet the upcoming novelties in the domain. We've adapted the source code to make the app fully support M1 Apple Silicon.
Private, secure, and ad-free Internet activities with AdLock
Top-notch adblocking
The most up-to-date adblocking technologies provide a clean and crisp web-surfing experience. Stop swallowing obnoxious pop-ups, autoplay videos, banner ads — AdLock will block them all in a split second leaving only the pure content on your screen.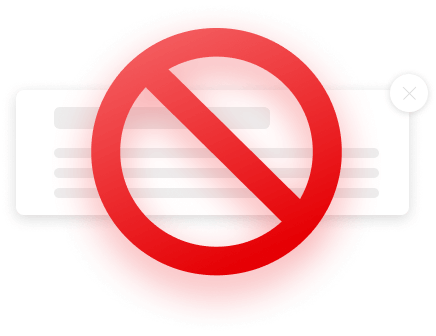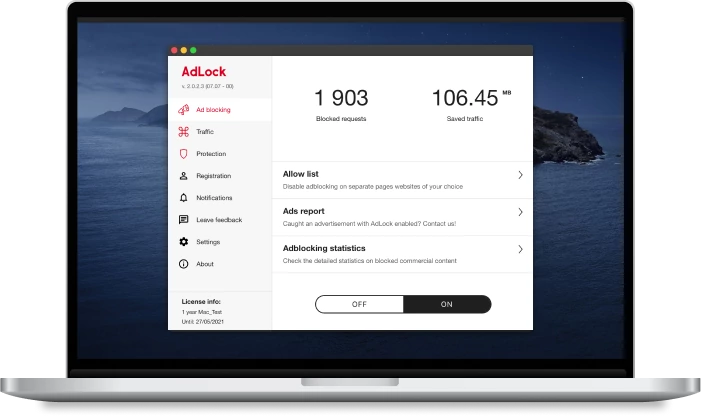 Reliable privacy protection
Our adblocker provides an unpierceable shield for your sensitive data and online activities. Being developed by cybersecurity experts, AdLock for Mac provides reliable protection from sneaky trackers, bugs, analytical systems, and scammers. Stay safe and secure.
Intuitive UI and
flexible functionality
Adjustable adblocking options and features, convenient interface with two visual themes — what's not to like? Simple, pleasant to the sight and user-friendly design of the application would take seconds of your time to set it up. All you need is within reach of two taps.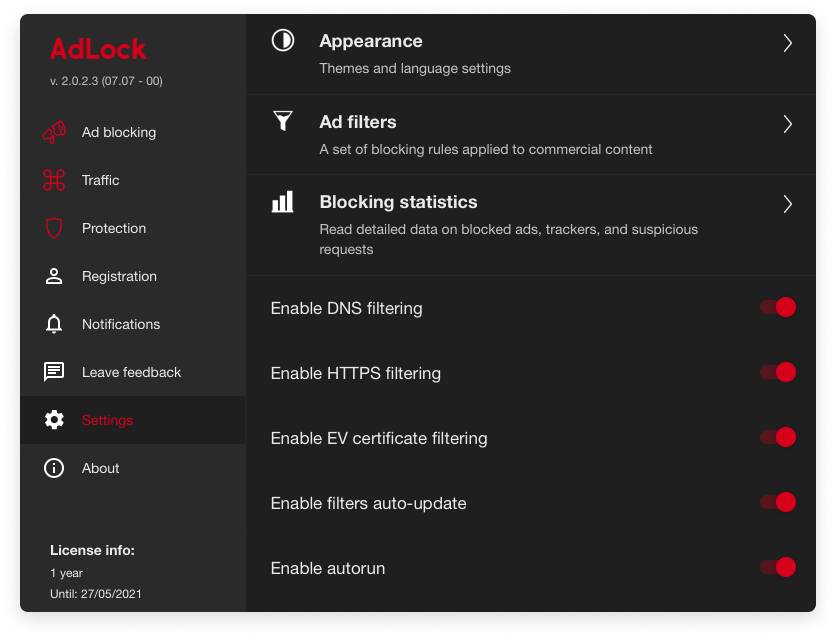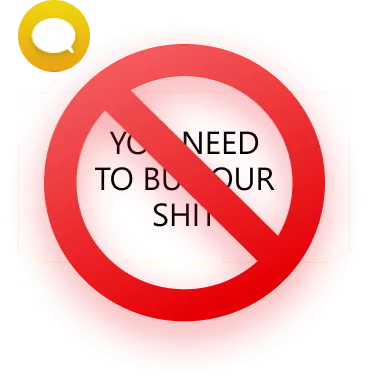 Efficient
annoyances removal
Sick and tired of callback forms, online chats, and other distracting elements popping out on web pages? AdLock cleans them up in a snap. Have doubts? Get AdLock and learn first hand!
macOS 10.15 and above
Users reviews
⭐️⭐️⭐️⭐️⭐️
Blocking ads on Mac is easy if you have a good ad blocker. Adlock is the best.
⭐️⭐️⭐️⭐️⭐️
I would be lost in ads without AdLock. I will refer everyone I know.
⭐️⭐️⭐️⭐️⭐️
AdLock is worth much more than I paid. The best ad blocker for Mac on the net! It's exactly what I've been looking for.
⭐️⭐️⭐️⭐️⭐️
Really good. Thanks for the great ad blocker. I am amazed at the quality of AdLock and the dedication of the development team. Keep up the good stuff, guys!
⭐️⭐️⭐️⭐️⭐️
Thank you for your outstanding product. Love it.
⭐️⭐️⭐️⭐️⭐️
AdLock impressed me on multiple levels. I was looking for a good ad blocker for my MacBook Pro and my friend suggested trying out this app. Long story short, I'm not able to tell you how happy I am with AdLock!
FAQ
How to install and set up AdLock on my Mac?
AdLock for macOS devices is yet unavailable on the official store. You'll have to download the latest version of AdLock for Mac from our website and then proceed with the installation and setting it up. To make sure everything goes as it should, read our detailed User Guide
Why is AdLock not available to get from the official store?
We are an independent company not involved in any commercial partnerships concerning advertisement. We block all ads on the Internet by operating on the network level, with no exceptions. Official stores don't support this approach as they have a peculiar attitude to ad blocking on macOS and iOS. Apple allows using content blockers for their products, but the problem is that content blockers have a restricted ability to cope with ads. You can find AdLock content blocker on the App Store and try it out. Of course, its adblocking capabilities are limited, but it would definitely make your online activity more pleasurable without a good ton of ads.
What are the features of AdLock for macOS?
It provides the following set of features: adblocking, safe browsing, anti-tracking. For more detailed information on AdLock's functional modules follow the link to the dedicated section of our website. Download ad blocker for Mac from our official website and give it a shot!
AdLock doesn't block ads on a website/app, what should I do?
We have friendly and professional customer support managers who will be glad to assist you 24/7. If something goes wrong, feel free to contact us at support@adlock.com. But first, please, be sure you've looked through the User Guide for macOS users. In the majority of cases, AdLock users find solutions to their problems there.
Why paid-for AdLock over free extensions?
Most ad blockers for macOS are extensions for browsers. Such solutions are neutered and can't block all types of ads. AdLock is the best ad blocking software for Mac on the net as it operates globally in terms of your operating system. It blocks all known types of commercials in all browsers (not only Safari or Chrome) and applications you use: banners, pop-ups, video adverts, etc. The cherry on top — AdLock provides reliable data protection. A price of a cup of coffee for a multi-tool? Give me two!
Would AdLock remove ads from YouTube and Twitch?
Big yes. AdLock provides its users with a smooth and seamless viewing experience on all your favorite video streaming platforms. No annoying pre-rolls, mid-rolls, post-rolls, and unskippable video commercials — watch your favorite shows and channels without commercial breaks.