How to Block Ads on Reddit: 7 Best Ways to Block Reddit Ads
Top-tier adblocking and reliable security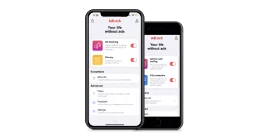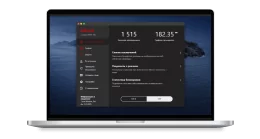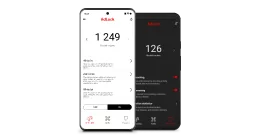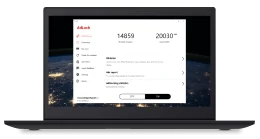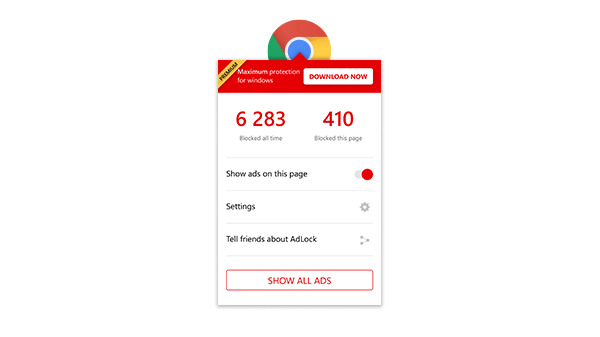 Try AdLock for free on your Windows device
Adverts and data collectors - two birds. AdLock - a stone that never misses.
Reddit is a self-proclaimed front page of the Internet, and it truly deserves this title. According to Similar Web, Reddit ranks 21st among the most visited websites in the world and 12th among the most visited websites in the USA. Nevertheless, this isn't reflected in the number of ads.
Reddit made around $305 million from ads in 2021. For reference, LinkedIn, which stands one position behind Reddit in popularity ranking, made almost $3 billion in 2021 from ads alone. The possible reason for such disparity can be the quality of Reddit ads. I assume this is also the reason why you are here.
All platform's ads are native and disguised as sponsored posts, but they still stand out from your feed, especially when you are not subscribed to many subs. Those ads mostly annoy users and don't motivate Redditors to interact with them. This creates a vicious circle of marketers who don't want to come to Reddit and Reddit who doesn't feel the need to accommodate that small number of marketers. That's why the AdLock team decided to show how to block ads on Reddit. Maybe it will motivate the platform to reconsider its advertising policy while saving users' nerves.
Using AdLock to Block Ads on Reddit
AdLock provides two solutions to block Reddit ads. You can either download an AdLock extension to block ads in the Chrome browser or an AdLock cross-platform application to block ads throughout your devices. Both solutions will work for scrolling Reddit in the web browser though I suggest a free AdLock extension is sufficient enough. Those who choose a Reddit app can either install the AdLock application or subscribe to Premium. The following paragraph will tell how to remove ads from the Reddit app, and further in the article, we'll get into details of all other methods.
How to Block Ads on The Reddit App
There are three ways to block ads on the Reddit app:
by buying a Premium subscription
by earning an award that grants browsing with no ads
Buying Premium subscription
Reddit Premium costs $5.99 a month or $49.99 a year. For that price, you get access to a secret r/lounge, exclusive customization of an avatar and an app icon, Premium awards, and ad-free browsing. You also receive 700 Reddit coins at the beginning of every month while your subscription is active. Devoted Redditors might find this deal quite advantageous. If you're one of them and don't mind another subscription, you better purchase Reddit Premium in the web browser, not the app. An in-app subscription costs $6.99 a month and $59.99 a year because Android and iOs charge developers a percentage for a subscription. Don't worry, Premium subscription is linked to your profile, not a device. No matter how you purchased it, it would be active on all devices you logged in.

Earning an award that grants a Premium subscription
If you wonder how to block ads on the Reddit app for free, this paragraph will give you a hint. When you make a splendid post, a kind stranger can award it with…well, an award. Some awards not only tickle the vanity of a receiver but also grant some perks, among which is ad-free browsing. Those awards are:
– Gold one that gives one week of ad-free browsing;
– Platinum one that gives one month of ad-free browsing;
– Argentium one that gives three months of ad-free browsing;
– Ternion All-Powerful one that gives six months of ad-free browsing.
Those awards cost quite a bit, so you must post something outstanding to receive them.
Installing the AdLock application
Since Reddit developers have changed the way adverts are served inside the app, not a single adblocker today is capable of coping with this new stuff. The thing is that the new ad format by Reddit devs is forced with the content and can't be cut out without erasing the content. We'll search for a workaround concerning this issue, but at the moment there's nothing we can do.
How to Stop Reddit Ads on iOS
The easiest and most secure way to block Reddit ads on iOS is to install the AdLock application. Our ad blocker doesn't require jailbreaking or hacking your iPhone. You can download AdLock from the official App Store and easily install it. AdLock offers two plans:
A free plan that's sufficient to enjoy ad-free Reddit on the Safari browser.
A Premium plan that blocks ads in most games and applications and provides personal data protection.
Block Reddit ads on Safari with enabled AdLock
Our adblocker is easy to use and will remove ads from all other sites, even YouTube.
Steps to set AdLock on your smartphone:
Tap Settings
Find and tap Safari
Tap Extensions and switch on all AdLock toggles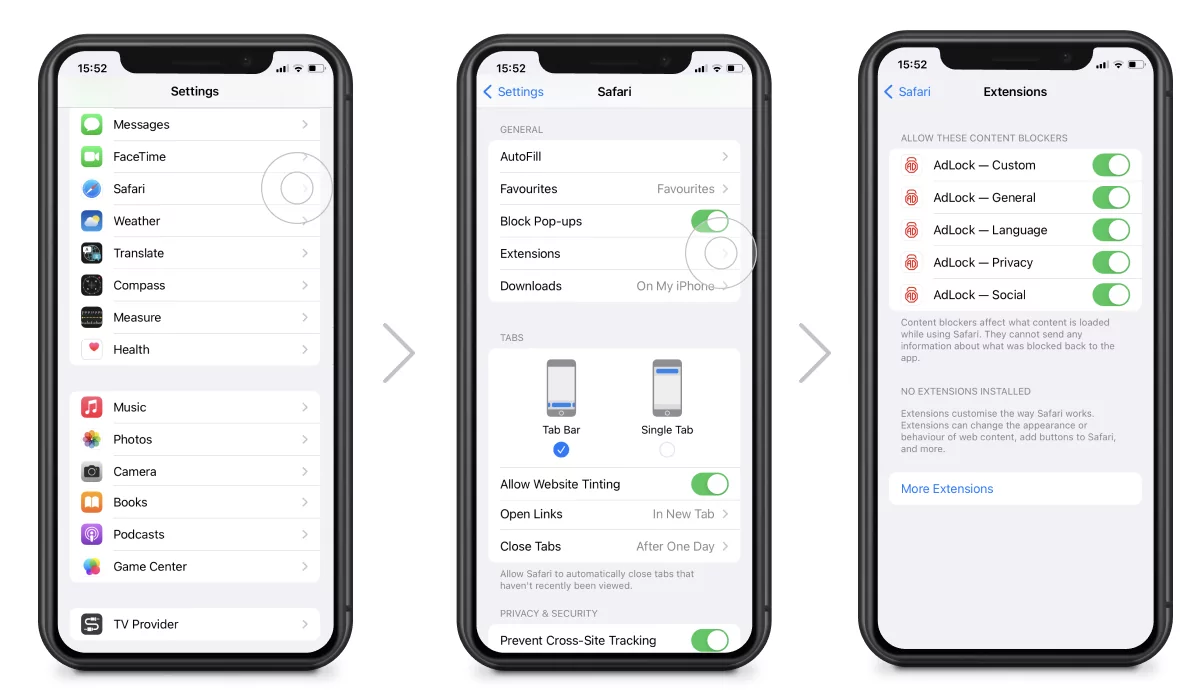 Launch AdLock and switch on the Ad blocking toggle
Wait for a few minutes and let AdLock download all necessary rules and updates
Close the AdLock app => open Safari => go to Reddit, and enjoy fights in the comments. Yeah, I know why you are going there.
Block ads on the Reddit app with the Premium AdLock plan
Have you already installed AdLock for iOS? Good. After you finish setting up an ad blocker using instructions from the previous chapter, complete some additional steps:
Launch AdLock and tap the Premium toggle.
Choose a yearly plan for $1 a month charged once a year or a monthly plan for $3.49 charged every month. We offer a 7-day trial, so if you test AdLock for a week and find it unsatisfactory, cancel your subscription, and we won't charge you a dime.
That's it. From now on, Reddit advertisements won't trigger you on the mobile app.
How to Stop Reddit Ads on Android
Install AdLock to block Reddit ads on Android if you don't want to subscribe to Premium. First, you need to download and install AdLock for Android. After installing the ad-blocking service, head over to AdLock settings and adjust them a bit:
Launch AdLock and tap Settings
Tap Check for updates => tap UPDATE ALL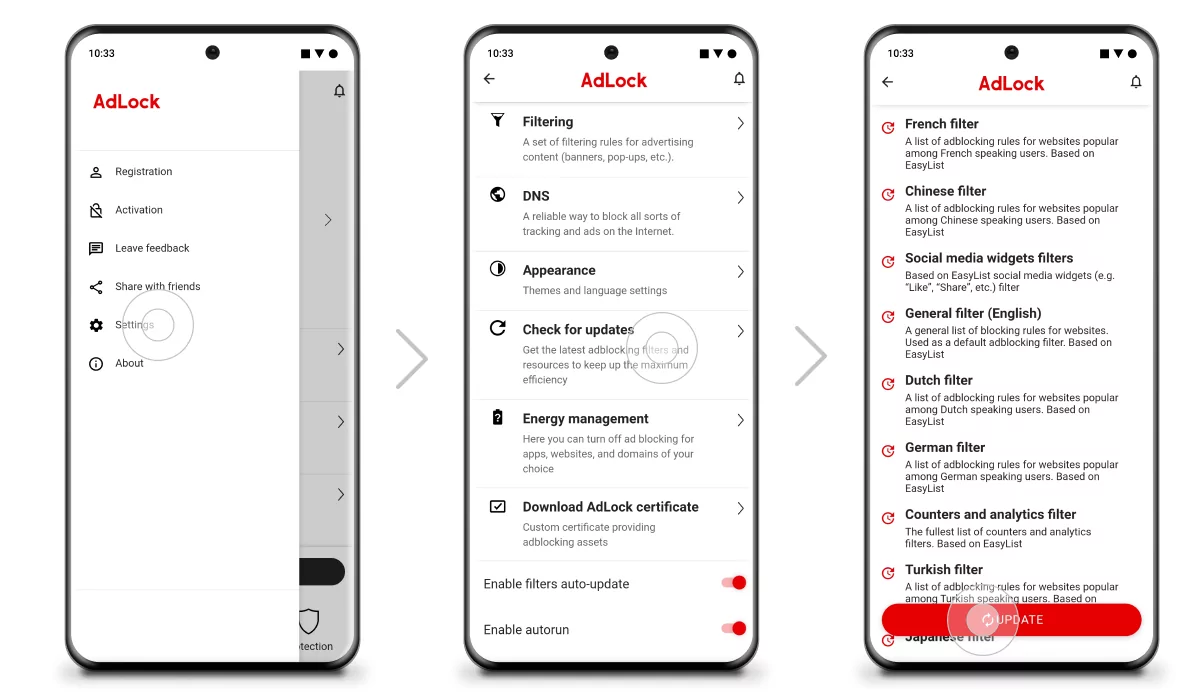 Go back to the AdLocker tab and install the AdLock certificate to enable HTTPS filtering
In a pop-up window, tap OK
The following window will ask you to verify your identity by scanning your fingerprint, setting a graphic key, or a password. Choose what's best for you.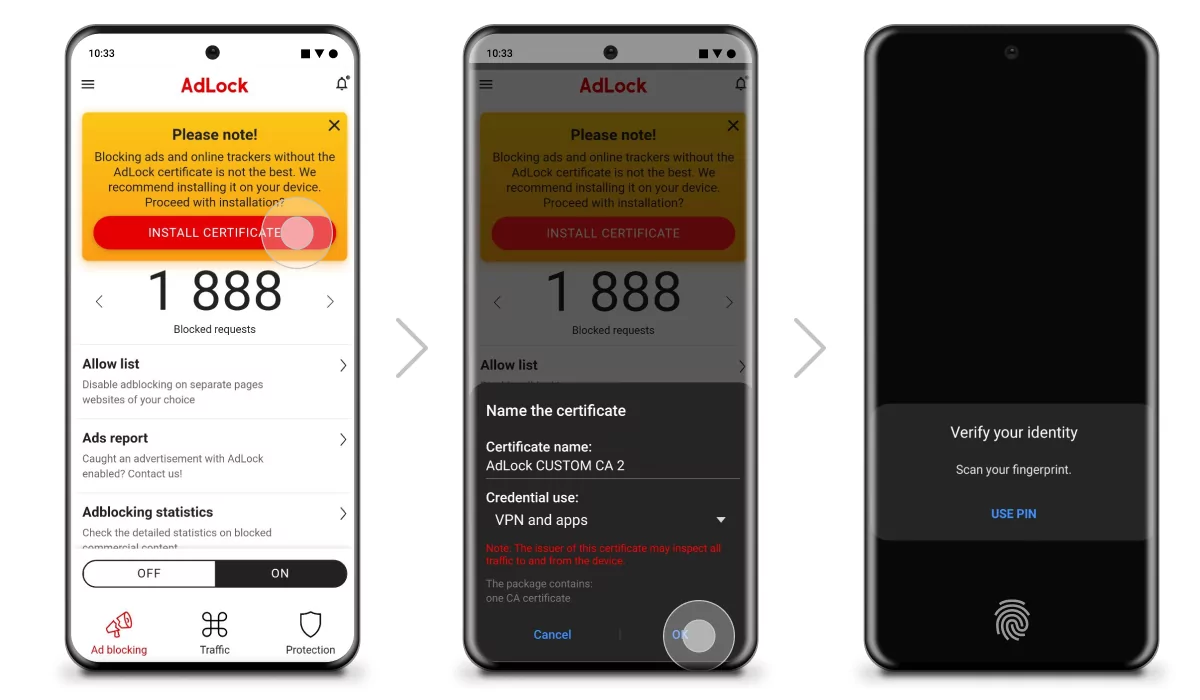 That's all you need to block ads on the Reddit website on an Android phone. To keep ad blocking smooth and effective, check for updates regularly in the AdLock settings. The app updates automatically by default, but sometimes the process can rupture when the internet connection is unstable.
How to Remove Reddit Ads on Chrome
There are plenty of ad-blocking extensions to choose from to get rid of ads on Reddit on Chrome, but why struggle with searches when you can download AdLock? We are proud of our sign in the Chrome Web Store saying that our product doesn't collect users' data. We keep the AdLock extension free by selling other ad-blocking applications. That's why we don't need your data to make revenue. AdLock is a one-button solution, but you can adjust its settings to meet your needs. There are virtually no instructions on using an extension. You just install it, and it's ready to go.
The Chrome chapter could have ended there if not for new changes from Google. As of January 2023, Google Chrome will drop support of its extension platform, Manifest v2, in favor of the new Manifest v3. The new Manifest will most likely cap the capability of ad-blocking extensions and limit their performance. The changes won't affect ad-blocking desktop applications, though. AdLock offers Windows and macOS solutions that will block ads in Chrome and all other browsers, applications, and games.
Guide on how to stop Reddit ads in Chrome with the AdLock application:
Choose your plan and get your license key;
Launch AdLock => click Activation => paste your 9-digit license key;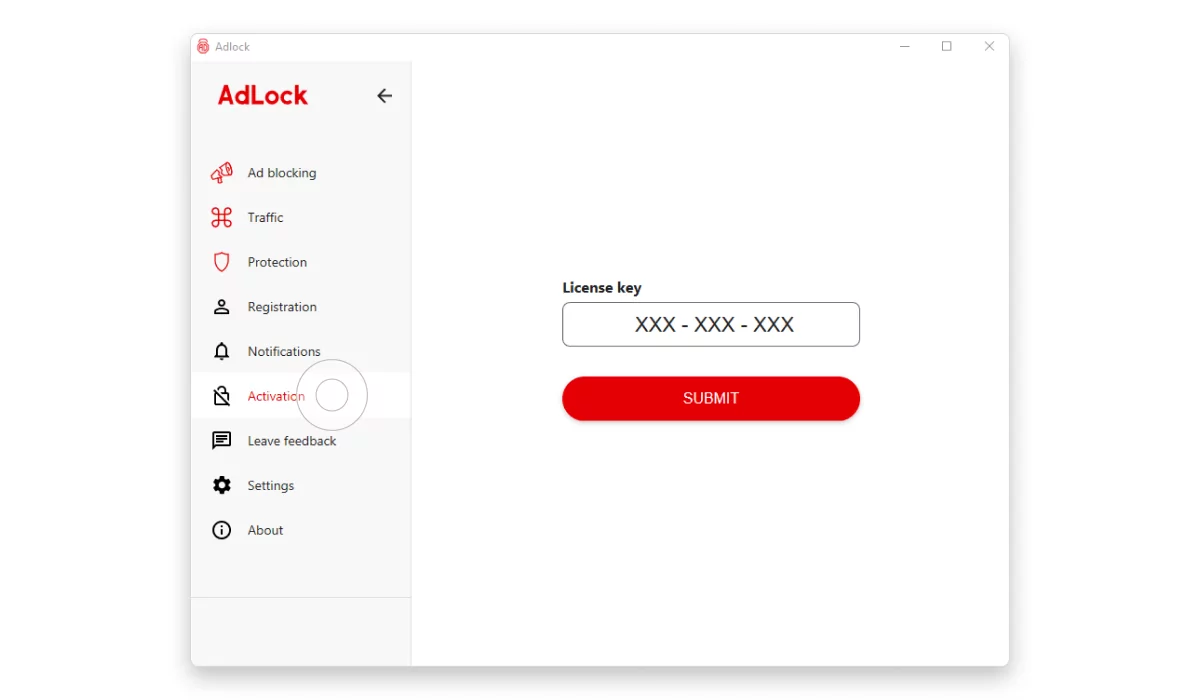 Click Ad-blocking => find a large on/off toggle and switch it to the On position;
Enjoy Reddit content with no promotion posts.
Block Reddit Ads on Firefox
In the previous chapter, I explained how to get rid of Reddit ads using the AdLock application on PC. An app can likewise block any adverts in Firefox. If advertising annoys you exclusively on Reddit, you can use the Firefox extension Reddit Ad Remover. It has positive reviews in the Addons Mozilla, and developers update it regularly. For those who want an extension that removes all ads anywhere, I can suggest this specific Firefox sub. It contains lots of add-ons specifically for Firefox, including ad-blocking ones.
Why Not Use Other Adblockers & Unknown Extensions to Block Ads on Reddit
Because we don't want you to! And I'm only partly joking. At best, unknown ad blockers and extensions, especially free ones, can collect your data to sell to marketers, ironically. AdLock doesn't collect information from your device. For example, you can check it out by visiting the AdLock page in App Store. You'll see a sign in the App Privacy saying Data Not Collected. Now, having said that, look how many other ad blockers in the store have the same sign.
Another way to read Reddit without ads on iOS is by using a third-party client. Unofficial apps can be more user-friendly, cheer an eye with a slick design, and provide some cool add-ons, but they also come with pitfalls. I found eight alternatives to an official Reddit app, both for iOS and Android. As I haven't done in-depth research on them, I couldn't provide you with the list. You can easily find them on Google, though. I discovered that among eight apps, there are only three that don't collect any data at all and only one that collects only information used for diagnostic of app performance. The rest of the apps collect data that they may or may not use for marketing purposes.
The other pitfall of using the third-party client is that they don't offer all services an official Reddit app provides. Some of them even charge money for basic functions like creating posts.
Reddit Ad Blocker With AdLock
AdLock has no trouble performing as a Reddit adblocker. An entertaining platform has primitive, easily detected types of ads. AdLock works like a charm on them, but it also deals with more dangerous scammy pop-ups, banners, and autoplay on different sites, applications, and games. In previous chapters, you learned how to use our ad-blocking application for all devices and operational systems. Scroll up if you miss them and pick your instructions.
Final Thoughts
Reddit ads are not the most intrusive, and the majority of users tolerate them. The unique feature of the platform is that it houses subs that show how to block ads on the same platform. You can also wind down and address your concerns about ads directly to admins in r/redditads. That's why I think the price of $5.99 a month for Premium is a bit high for dealing with minor inconveniences. Of course, it provides more stuff, but who do we kidding? As much as I sympathize with Reddit for treating its audience right, I still act in your interests, my dear user. And AdLock ad blocker fits the best if you want to opt out from Reddit promotion posts.
Frequently Asked Questions
Why do I see certain ads on Reddit?
Reddit shows you particular ads according to the data you provide. By using information such as your age, location, app use, upvotes, and data from the sites you browse, Reddit learns which promotions could get your attention. Its algorithms are far from perfect, which explains the poor user experience with the ads and weak ad revenue.
Is there the best way to block ads on Reddit?
It depends on how you define the best way. It can be either Reddit Premium or AdLock. Choose a Premium subscription if you want to remove ads exclusively from Reddit and feel superior to other users. If you care only about ads and want to block them on all other apps and websites, choose AdLock.
How do I block specific ads on Reddit?
Unfortunately, no. You can downvote a promotion, block an advertiser, and still see the same annoying ad. This explains why native promoted posts don't work for Reddit. Users can't treat those posts like regular posts from ordinary Redditors, which leads to frustration.
What is more profitable to get Premium on Reddit or use AdLock?
Reddit Premium costs $5.99 per month and removes ads only from Reddit. AdLock costs from $1 to $3.49 per month and removes ads from everywhere. You do the math.
Top-tier adblocking and reliable security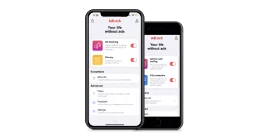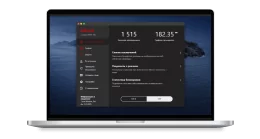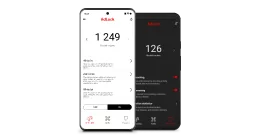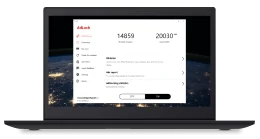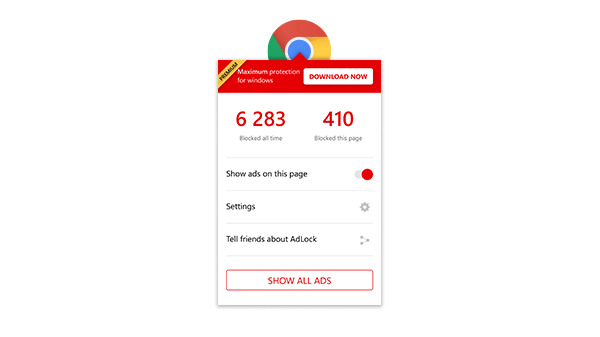 Try AdLock for free on your Windows device
Adverts and data collectors - two birds. AdLock - a stone that never misses.
Do you like this post? Share it!
Do you like this post? Share it!