The reputation of torrent-trackers is no doubt controversial. A technology was designed for the fast downloading of large amount of files, and we ended up sharing pirate copies of movies and software with it. But we're not here for judging. Moreover, we believe even if you download movies using uTorrent you do that for a quick overview before buying a motion picture you love.
Ads in uTorrent can be quite annoying as they are so obvious they can be set as a standard of advertising in Bureau of Weights and Measurements. A good thing about those ads is they do not redirect you the bad thing is there is no way you can skip or hide them. So if you want to enjoy using utorrent, get rid of ads in uTorrent. Read on to find out how.
In the beginning of 2018 Google Chrome introduced its own ad-blocking tool which was a shocking move for the greatest advertiser in the world. Find out whether Google ad-blocker is better or worse than a special
pop-up blocker for Chrome
.
How to Block Ads in uTorrent using AdLock
The first and the easiest way to remove ads from uTorrent is to install AdLock. You don't need to do anything else then, you just open an ad blocker, and it starts doing its job. AdLock is set up by default to stop any kinds of adware and block third-party tracking though if you want you can adjust its settings to meet your needs. For example, you like a certain website which is sponsored by advertisers, and you don't want to deprive it of such an opportunity you can add it to the list of exceptions. Open an AdLocker tab in the app, click on Add domain name and type a URL in this format: www.example.com. Since then AdLock will disable ads on all websites except that one.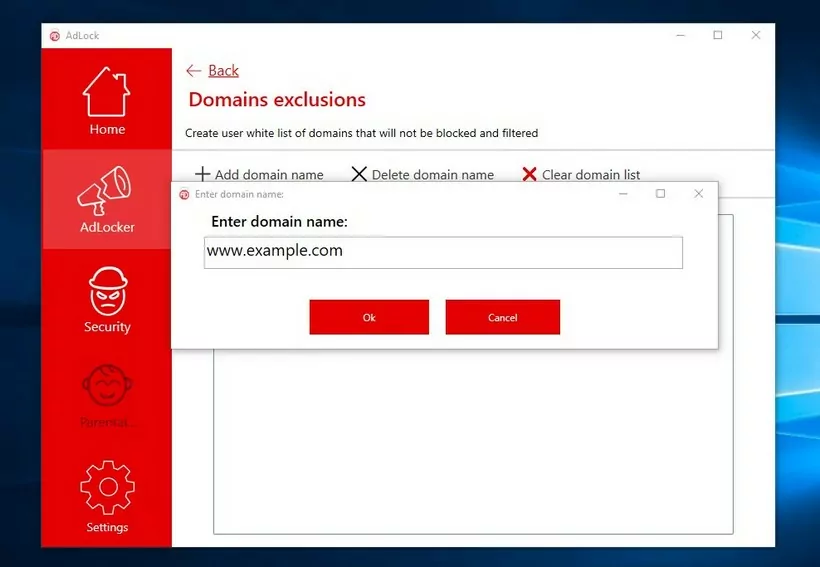 You can set up a whitelist of applications, too. Go to AdLocker tab choose Applications exclusions and click on Add the application. A pop-up window with your folders will show up choose there and app you want to whitelist.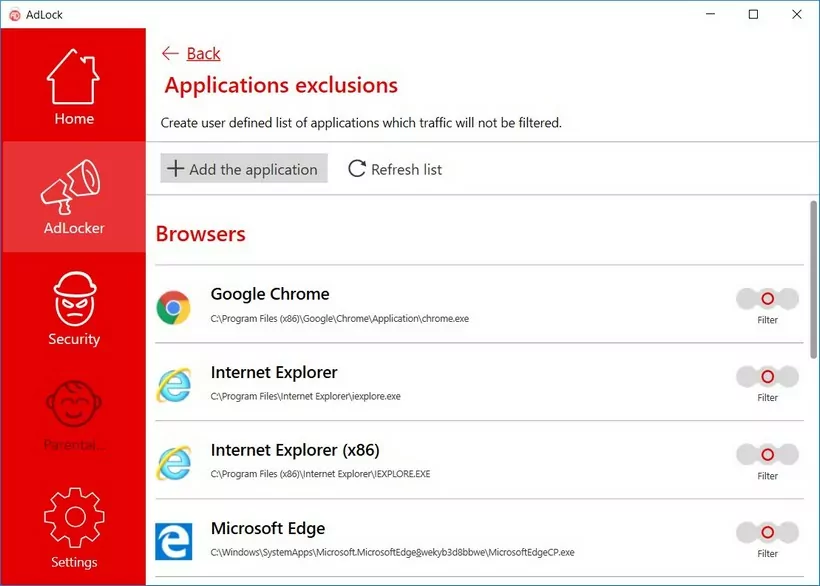 Nailed it! Enjoy using uTorrent without ads.
How to Disable uTorrent Ads using Advanced settings
If ads bother you only in uTorrent you can get rid of them using Advanced settings. To hide uTorrent ads open Options => Preferences => Advanced. You'll find there a list of flags and a filter box. Search for and mark as false following flags:
offers.left_rail_offer_enabled/left_rail_offer
gui.show_plus_upsell
offers.sponsored_torrent_offer_enabled/=>
sponsored_torrent_offer_enabled
bt.enable_pulse
gui.show_notorrents_node
offers.content_offer_autoexec
Make sure you haven't disabled the wrong flag as it might affect the application performing. The names of flags may slightly differ so if you're not sure what to disable better stick to an ad blocker for uTorrent instead of breaking an application. If you do everything right you will disable ads in uTorrent.
Pop-up blocker for Opera
is really doing a great job when it comes to blocking ads and malware. Though you can play with Opera setting to see if standard options are as neat as AdLock.
How to Remove uTorrent Ads by Upgrading to uTorrent Ad-Free
The last method to turn off advertising is to simply buy an ad-free version of torrent-client for $4,95/annually.

What does it give to you? Logically you will get uTorrent with no ads, and that's it. If that's what you were looking for, go ahead. If you search for more privacy and security, we insist on using AdLock. Not only you will block uTorrent ads using it you will also protect your files and your device from phishing websites, online malware, and spyware. Also, AdLock will remove ads on other popular PC applications which are known for displaying ads i. e. KMP, Skype, BitTorrent, etc.

Try for free today!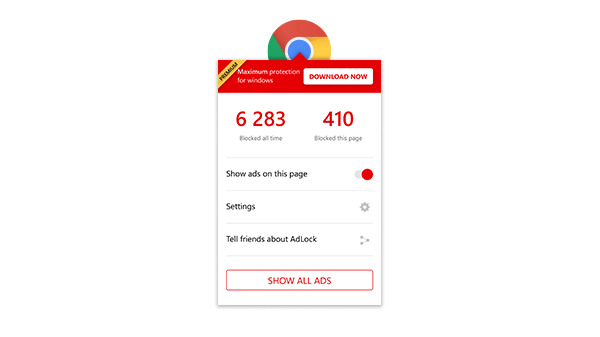 Try AdLock for free in your Chrome browser
For Browsers