Easy Ways to Block Ads & Pop-Ups on Mozilla Firefox
Ads in Firefox are just as annoying as they are in other browsers. Ads wouldn't be such a problem if marketers didn't knock themselves out to make their promotions noticeable. As a result, internet users like you and me are highly irritated with obnoxious flash banners, full-page ads, yelling autoplaying videos, and all sorts of pop-ups/pop-unders.
Luckily, we are not obligated to watch those mediocre advertisements as we can block them in few steps. In this article, you find instructions on how to block ads on Firefox in several ways. Buckle up!
Contents
How to Block Pop-Ups on Firefox by Adjusting Your Browser Settings
Tracking is collecting a diversity of data about users and their online activity across websites, services, and applications. Data are being collected for further utilization and manipulation.
Tracking is exactly what is used for further ad targeting and hard selling. Mozilla Firefox has its own inbuilt Tracking Protection tool. This means Firefox's Tracking Protection blocks page elements that read and collect your activity and then save that information to a database. As a side effect, it can stop pop-ups on Firefox.
So, if you would like to adjust the built-in pop-up blocker on Firefox, here is what you should do:
Run Firefox and click the hamburger menu in the top right corner;
Choose the "Settings" option;
Click the "Privacy and Security" item from the list on the left side;
Scroll all the way down until you see the "Permissions" section;
Find the "Block pop-up windows" checkbox and check it.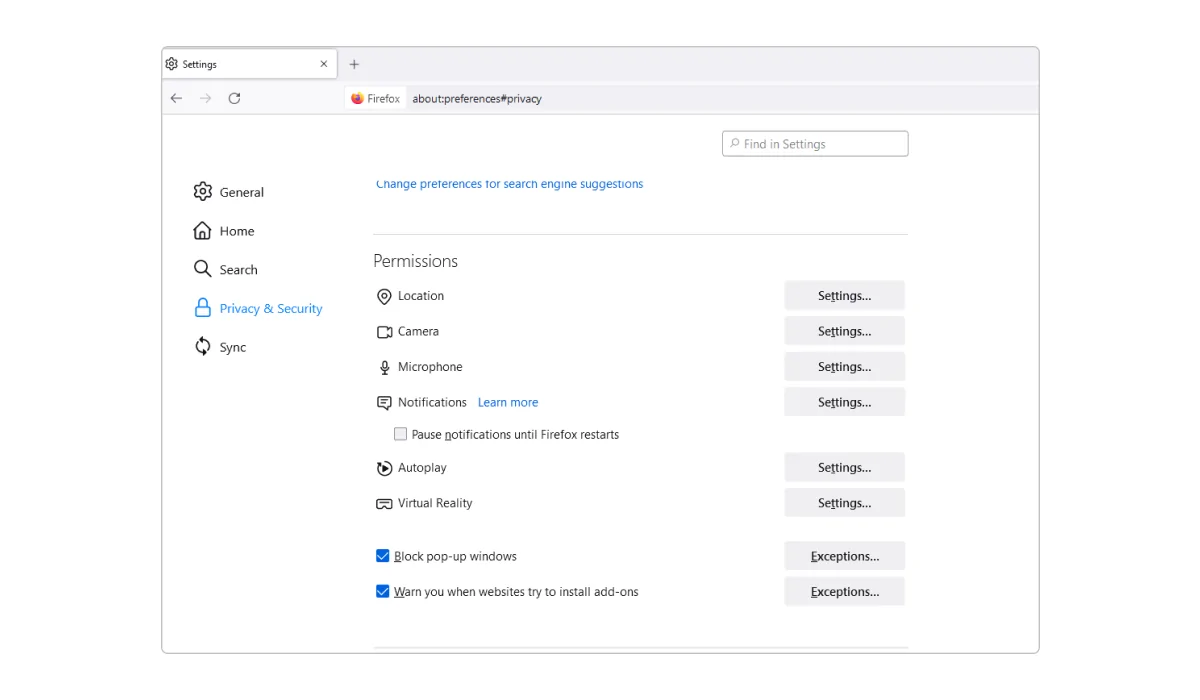 Opera browser also has a built-in ad-blocking tool. You can enable it in the settings of your browser and learn
how to block ads on Opera
using it.
How to enable Firefox Tracking Protection
Click the hamburger menu button ("≡" in the top right) and press Options;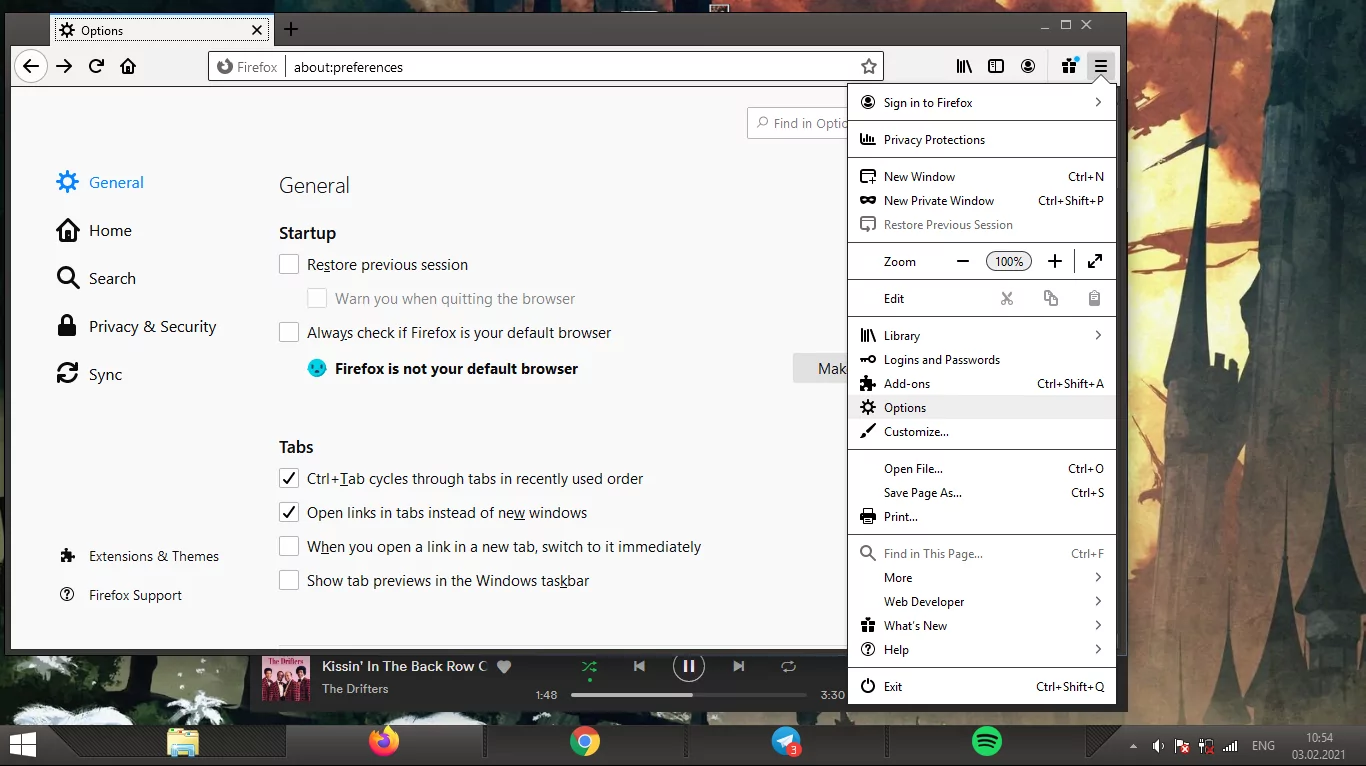 Press the Privacy And Security tab;
You'll see that Firefox provides a default "Standard" tracking protection that disables social media trackers, cryptominers, and cross-site tracking cookies. To enable full protection you should choose the "Strict" option right under the "Standard". You should keep in mind that strict protection may crash some websites and ruin your Internet experience, but there's a workaround.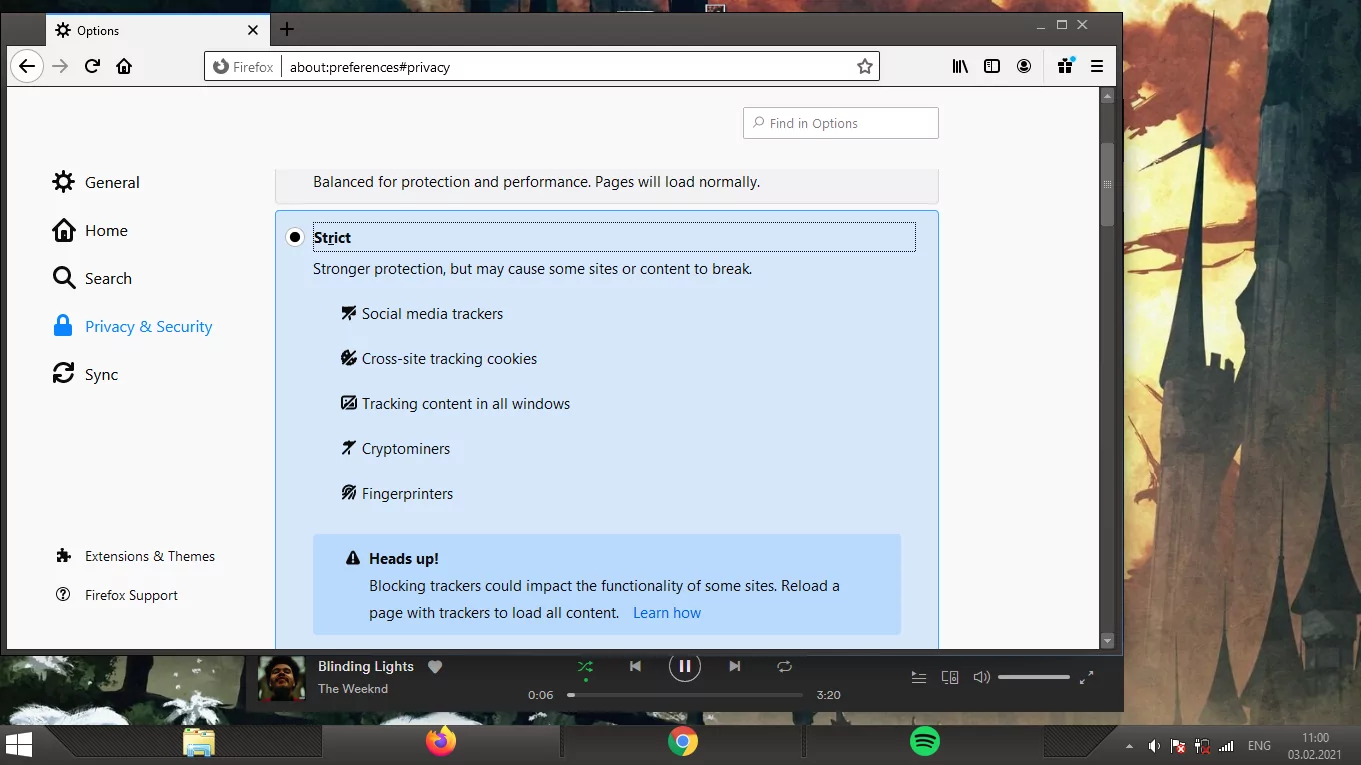 You can set a whitelist of websites on which you allow tracking. Tracking Protection significantly reduces websites' profit from advertising so if you're loyal to a particular website, you can add it to the list of exceptions.
Go to a website on which you want to allow tracking. Click a tiny shield next to the website's URL. Turn off the Enhanced Tracking Protection for this website and you're good to go.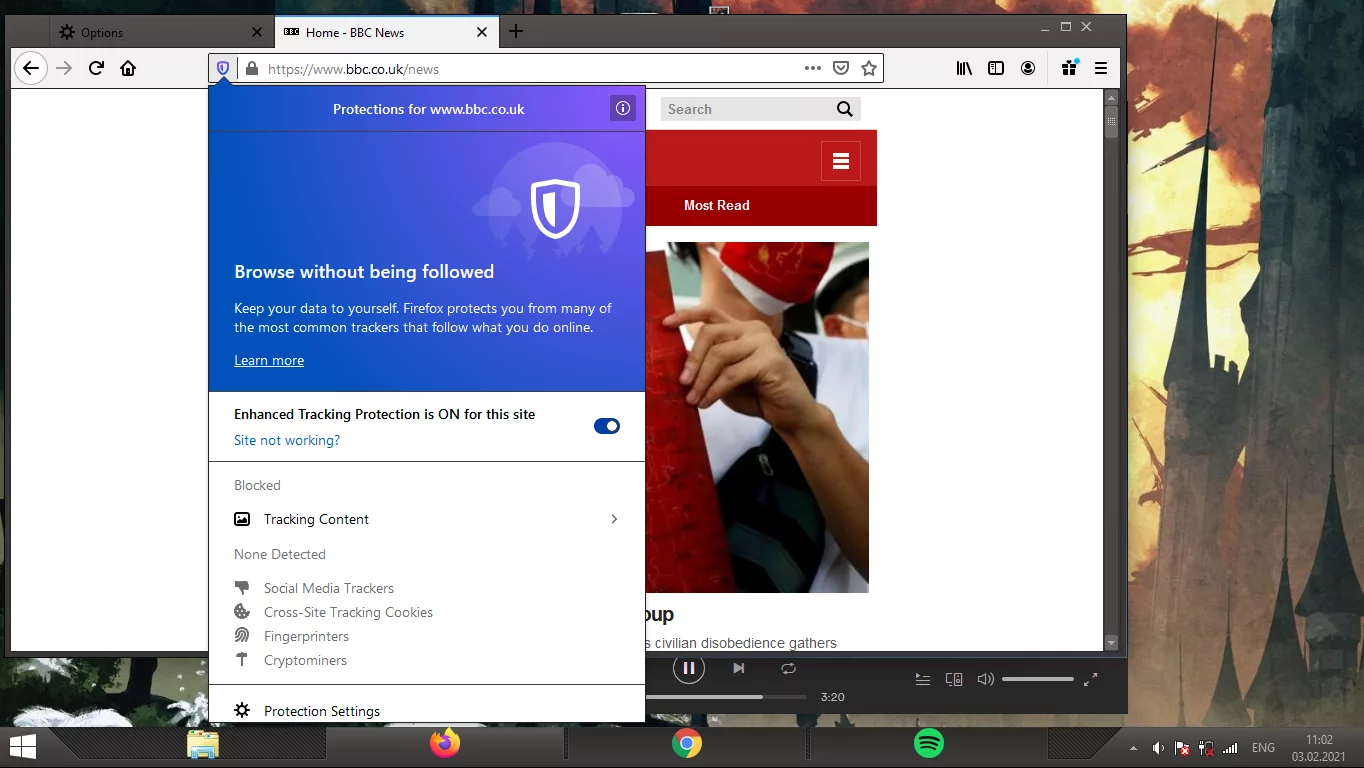 So from now, I won't see ads on Firefox Browser?
Though Firefox Tracking Protection works better than Google Chrome's inbuilt ad blocker, it still doesn't block all ads. For example, it blocks autoplaying videos on online players but leaves pop-up windows. On some websites, Protection ruins the way they are displayed. For example, Strict Tracking Protection enabled on Buzzfeed leaves blank space where banners were supposed to be and also hides a comments section.
To be fair, Tracking Protection is supposed to stop tracking not to stop adverts on Firefox. If you want an ad blocker for Firefox, use something designed with the express purpose of blocking adverts — AdLock.
Block Ads on Firefox with FlashBlock
Unfortunately, Flash Block is a discontinued extension designed to take control over Adobe Flash-based content including all sorts of commercials, browser games, etc. Of course, you may find third-party resources and download a legacy FlashBlock extension but it's not guaranteed to work on actual Firefox patches. Also, you may find a Flash Block (plus) that is a replica of that good-ol extension and works pretty similar to it: it disables Flash elements from loading and shows "Flash Content" placeholders instead. If you wish to run loading, click the placeholder to see the original content. FlashBlock was good back then because:
It allowed blocking Flash content on all webpages at once;
Was quite easy to use

— 2-clicks to

switch On/Off, 3-click whitelisting.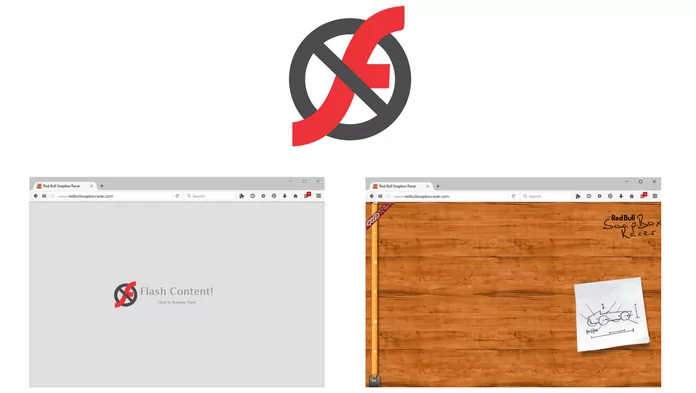 Remove Ads From Firefox With NoScript
There's yet another extension helping to block ads on Firefox — NoScript. It allows JavaScript, Java, Flash, and other plugins to be executed only by trusted websites (for instance your online bank), while the same elements on the rest of the web pages will be disabled. Whitelisting and blacklisting in the NoScript extension is performed through a couple of clicks.
Does Firefox Private Browsing Make Users Safe?
We've heard numerous myths that Private Browsing mode in Firefox helps to avoid ads, malware attacks, malicious redirects, etc. Let's get down to business and make things clear.
Indeed, Private Browsing is a useful Firefox feature, because:
It hides your online activity from other people using Firefox on your PC;
Lets you browse in a private window that doesn't save cookies and browsing history;
Hides your download history.
But it doesn't make you safe as it's believed. According to the official information posted by Firefox developers:
It doesn't make you invisible, doesn't obscure your identity;
Private Browsing doesn't protect you from malicious attacks and redirects;
And it doesn't protect you from adverts as well as from adware.
This means you can fall a victim to scammers, cybercrooks, browser hijackers, etc. We suggest you download a reliable adblocker instead of dozens of extensions and be safe and secure in your own ad-free internet.
How to Block Ads in Firefox on Desktop Using AdLock
You can get rid of all ads on your desktop Firefox in several simple steps, and we're gonna tell you how.
Download AdLock
Follow this link to download the executable package of the AdLock application for Windows.
Install AdLock
AdLock will take over the operation and suggest the favorable destination folder for installation. Wait until AdLock downloads all required files and resources and finish the installation. Then, proceed with setting up your brand-new adfighter.
Open and adjust AdLock
The very moment you open AdLock it will start to block advertising — that's how it works by default. No worries, our product is very flexible which means you can easily adjust it to meet your peculiar needs. For example, if support a specific website and don't mind its holders earning some revenue on ads, you can add its URL to AdLock Allow List.
Open an Ad blocking tab in the application, choose Allow List, click the Add Item, type in the URL in this format: www.example.com, and click Add. Since then, AdLock will disable ads on every site except that one. You may add as many websites to exclusions as you need.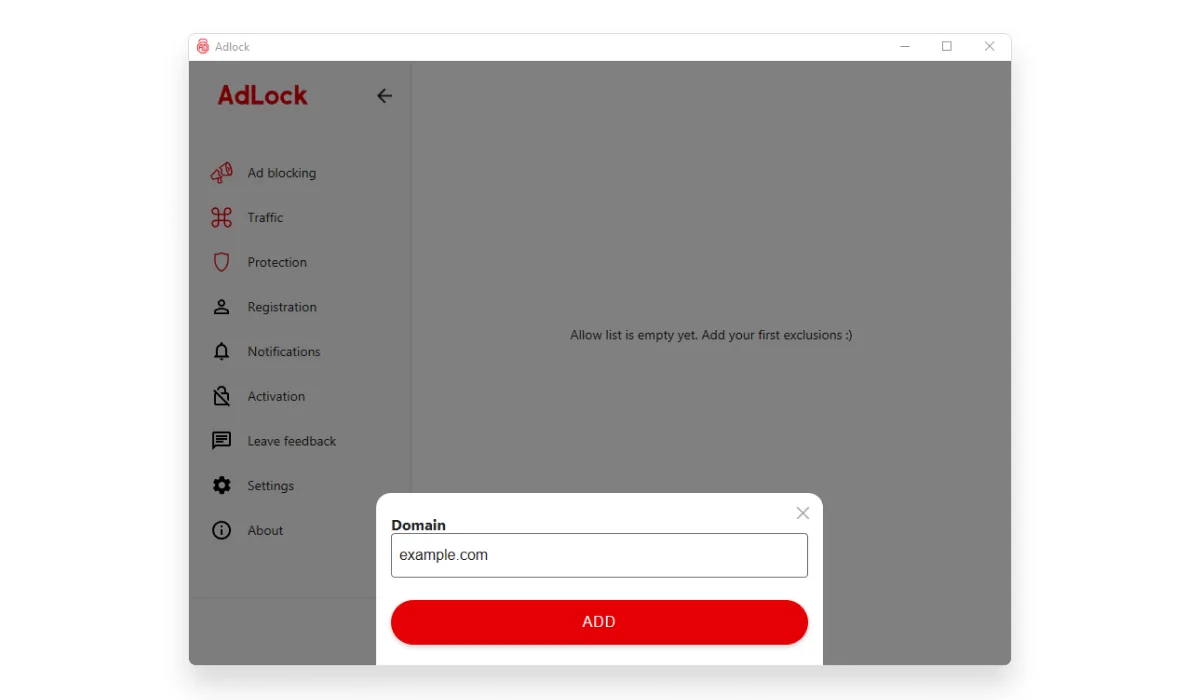 How to Disable Ads in Firefox on Android With AdLock
Currently, the Firefox browser on Android dow not allow installing and using third-party certificates, which makes it impossible for AdLock to perform HTTPS filtering on the browser. To admit, HTTPS filtering is the process that is critical for efficient adblocking. Nevertheless, the solution is easy. Mozilla suggests downloading Firefox Nightly which provides this possibility. This means if you prefer using Firefox on your smartphone and wish it to be ad-free, then you need this duo — AdLock and Firefox Nightly.
We hope you have already installed AdLock but if not, go to this link and follow three simple steps of installation. Now it's time to adjust AdLock's settings for Firefox Nightly.
First, you should configure the browser to use the Certificate Store. Type about:config in the address bar and accept any warnings is prompted. Then, create a new boolean value and input security. enterprise_roots. enabled as the Name. Set the value to True.
If you watch YouTube videos on your phone then you know the struggle of constant skipping ads. Especially if your hands are wet or greasy. Now it's finally possible to
remove YouTube ads on Android
. We can offer you at least two working solutions.
Check for AdLock updates
Open an application, tap the hamburger menu button ("≡") in the top left corner of the screen and press Settings. In a new menu tap Check for updates and then the big red button Update.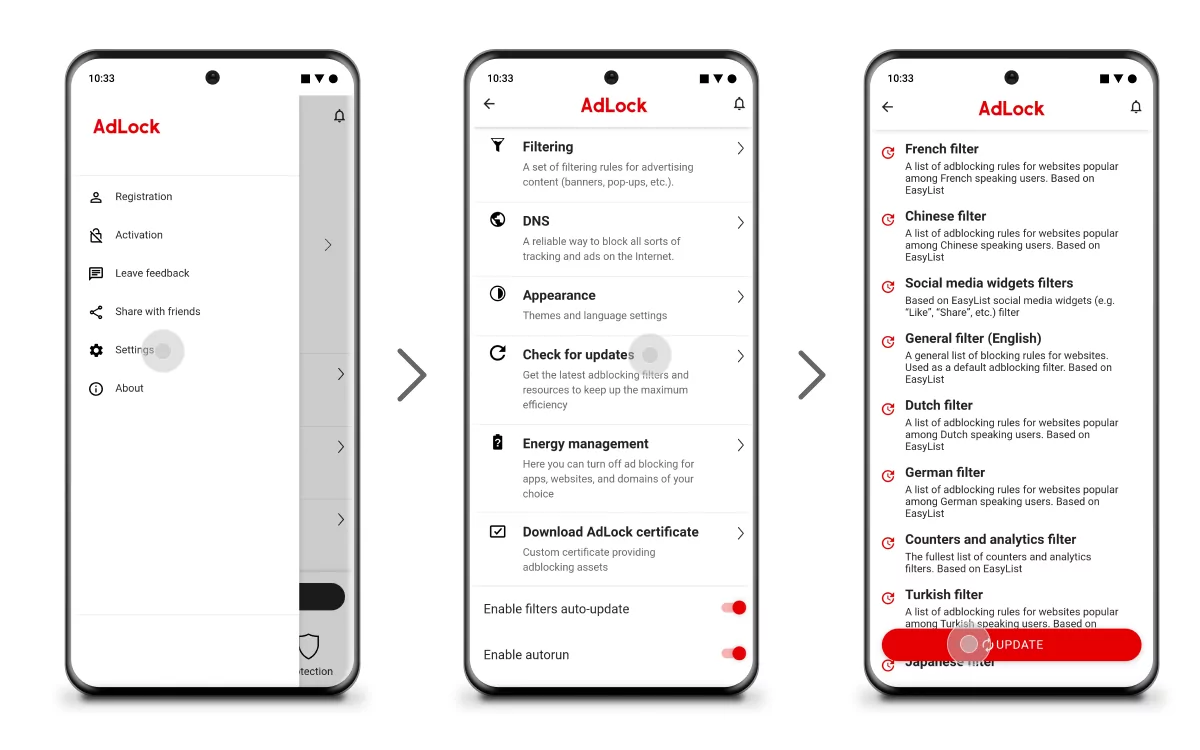 Enable HTTPS filtering
As we've already informed, adblocking without our custom certificate is not the most efficient. Since you've already downloaded Firefox Nightly and set it up to use the Certificate store, you'll face no troubles. Where should you start?
Install Firefox certificate
Open an application, tap the hamburger menu button ("≡") in the top left corner of the screen and press Settings. Tap Filtering, tap Download Firefox certificate, and then the big red button Download.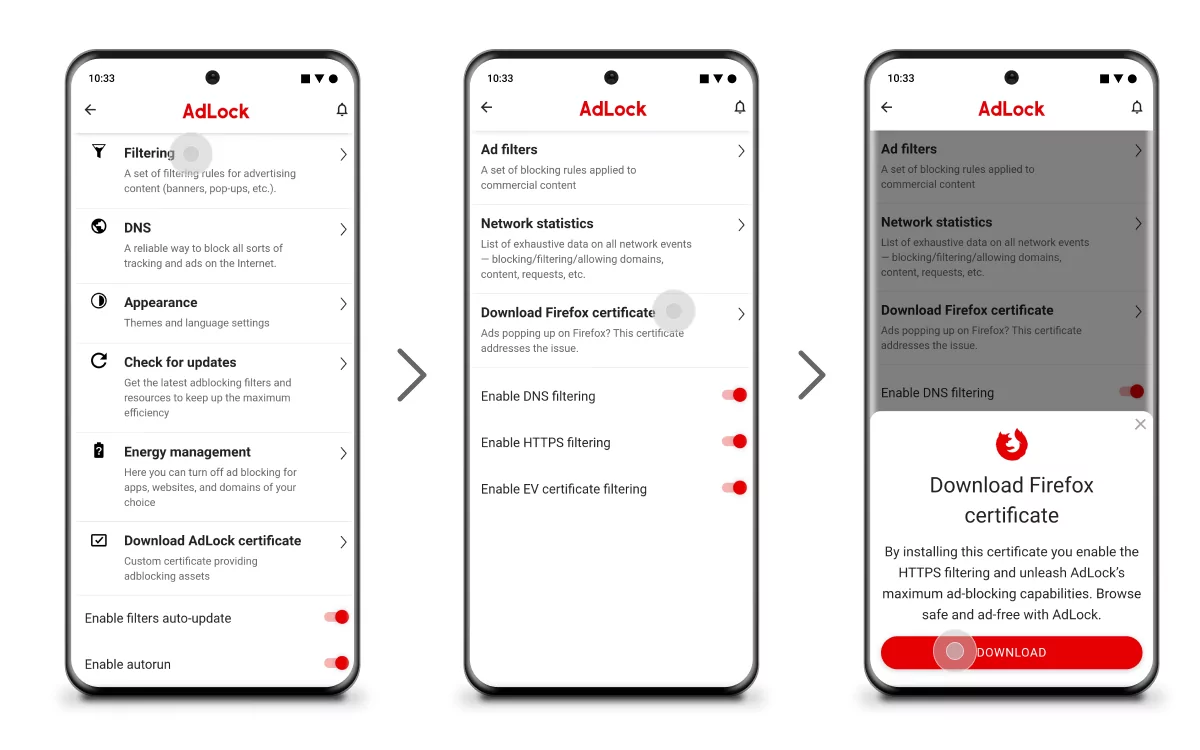 You will be asked to verify your identity, so you'll have to confirm your actions by a graphic key.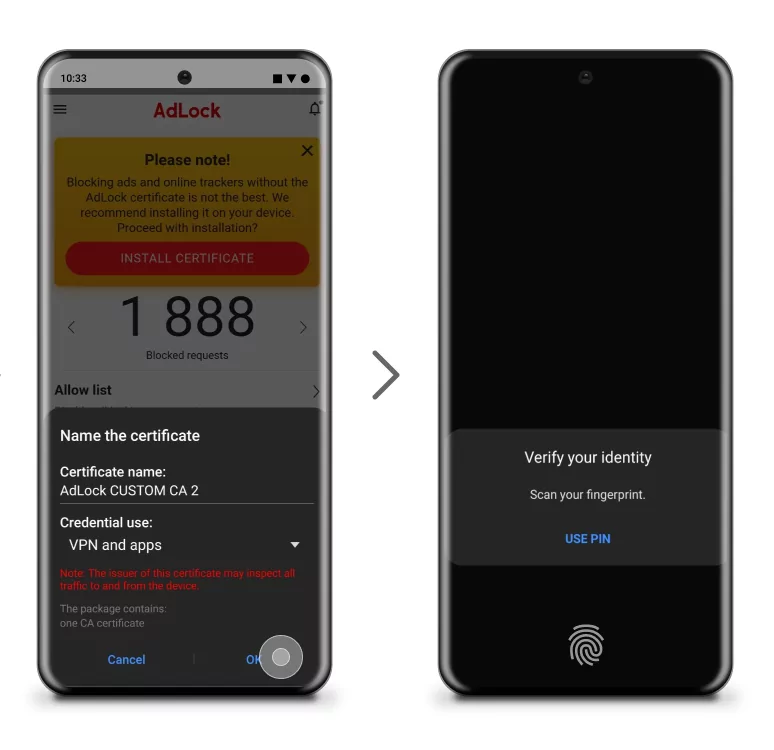 How to Block YouTube Ads in Firefox
Holy guacamole, that new advertisement on YouTube is something else. You also might've faced those unskippable ads that can't be handled by the majority of popular adblockers. Well, tbh, adblockers kinda handle them by stopping loud autoplay, but we still see a grey-ish screen and of the ad. The good news is that AdLock's team tactically responded to the issue by inventing a new approach to removing the new format of unskippable ads on YouTube. We've elaborated on a new set of content filtering rules that is capable of seamless ad removal. This set of rules works quite efficiently, you can see for yourself. Download AdLock, install and adjust it, and you're good to go. Not a single obnoxious advert would surpass the border of clean and tidy Internet leisure.
FAQ
Does Firefox have a built-in ad blocker?
Yes, Firefox has a built-in ad blocker called Enhanced Tracking Protection. This feature blocks many types of ads, pop-ups, and trackers, making your browsing experience faster and more private.
What is the most effective ad blocker for Firefox?
There are several effective ad blockers for Firefox. The most effective ad blocker for you will depend on your specific needs and preferences. But, since we are confident in our product, its safety, and reliability, of course, we recommend that you try AdLock.
Does AdLock slow down Firefox?
AdLock is a lightweight ad blocker that should not significantly slow down your Firefox browser. If you notice any issues with performance after installing AdLock, you may contact us for help, we will try to make sure that our product does not worsen your user experience.
Do you like this post? Share it!