If you read this post, then you're sick of pop-ups, flashing animated banners, autoplaying video and sound promotions, full-page and scroll-over ads just like the rest of us. You came to the right place. Today we will teach you how to remove ads from Opera using a built-in ad blocker and AdLock.
How to Block Ads in Opera on Desktop Using AdLock
There is no need for any extra extensions or add-ons to stop ads in Opera. All you need is to install one ad blocking software on your computer. Of course, we're talking about AdLock. Follow this link to download a Windows version if for some reasons you haven't done this yet.
Google ads are the most annoying as Google patronizing various advertising platform. That's why users like you and me have to constantly search for ways on
how to stop pop-ups on Chrome
.
Install AdLock
AdLock will take over the operation and suggest you the perfect folder for installation
Open and adjust AdLock
The very moment you open AdLock it will start to block advertising. Though, you can adjust it to meet your needs. For example, if you're willing to see ads on a particular website, you can add its URL to AdLock Domains Exclusions. Open an AdLocker tab in the application, click on Add domain name and type a URL in this format: www.example.com. Since then AdLock will disable ads on every site except that one.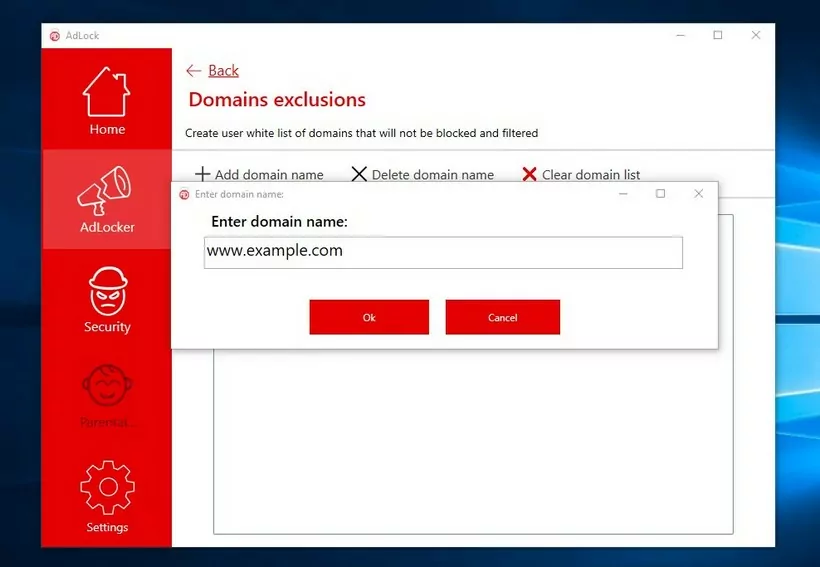 How to Disable Ads in Opera on Android With AdLock
We hope you have already installed AdLock but if not, go to this link and follow three simple steps of installation. Now it's time to learn how to block ads on Opera using AdLock.
Firefox users are lucky as they can use Firefox Tracking Protection to stop online tracking as the name implies and to stop ads in at the same time. Read a guide on
how to stop pop ups on Firefox
to enable that option in your browser.
Check for updates
Open an application, tap on the three dots on the top right corner and choose Check updates. In a new menu tap on UPDATE ALL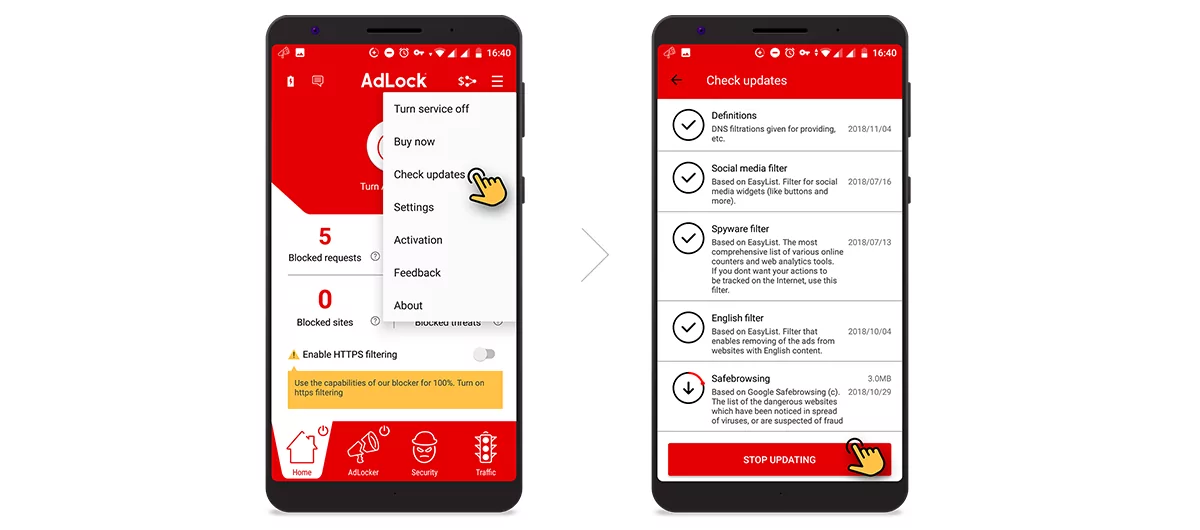 Enable HTTPS filtering
Switch to the AdLocker tab and enable HTTPS filtering. In a pop-up window tap OK. Then you will be asked to set a drawing pattern to verify your identity for future actions. Draw a pattern you surely will remember.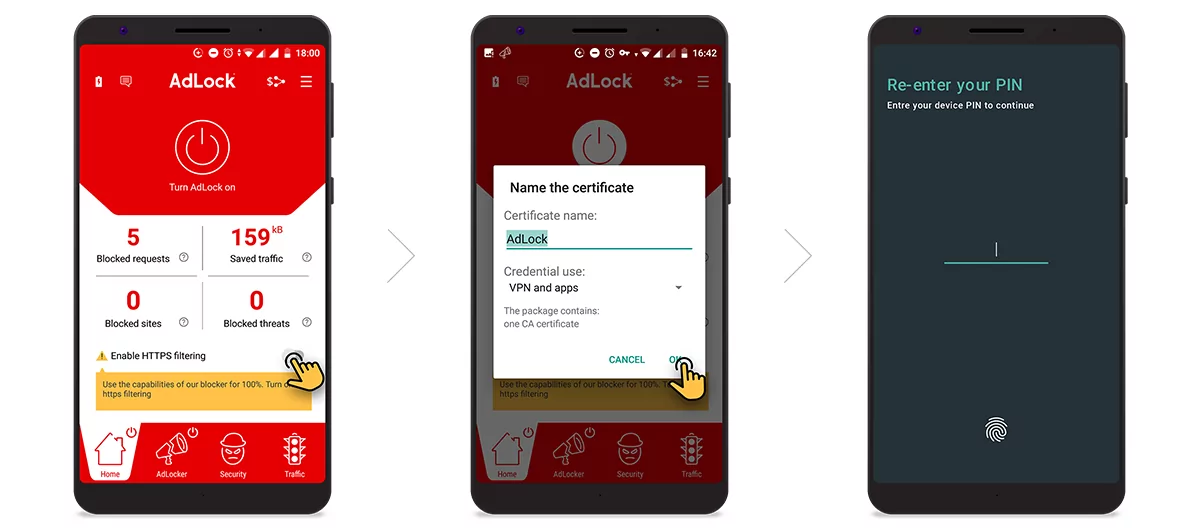 Since now AdLock will disable pop-ups on Opera.

How to Block Pop-Ups on Opera by Adjusting Your Browser Settings
Opera is the first major browser with a fully operational inbuilt ad blocker. You can switch it on in two simple steps:
Click on the Menu button and choose Settings.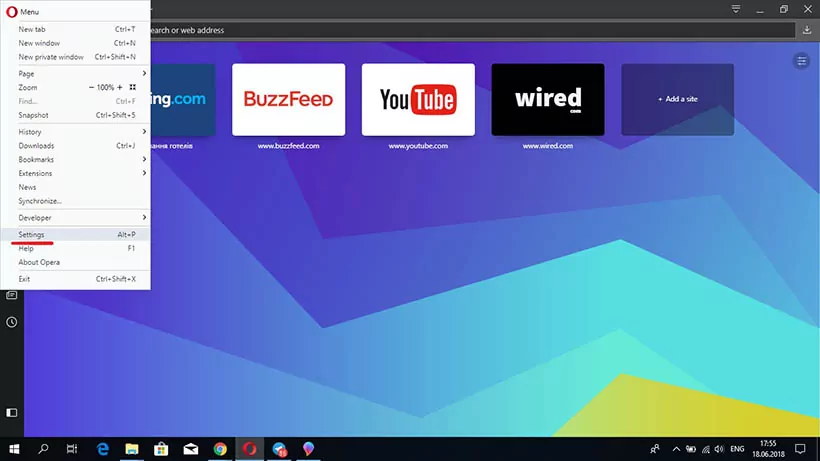 Under the Search Settings bar find Block Ads option and check Block ads and surf the web up to three times faster.
Unbearable autoplaying ads on YouTube leave no fun in using of that video-resource.
Remove YouTube ads on Android
with simple instructions from AdLock experts.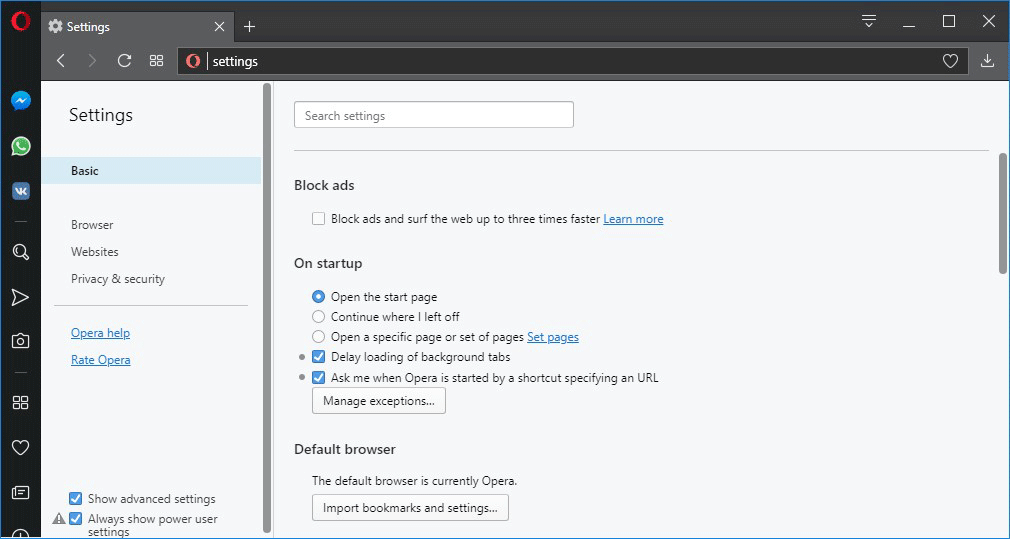 That's it! Since now pop-up blocker on Opera will remove unwanted advertising.
Is Opera's built-in ad blocker better than ad blocking apps?
Well, to be fair Opera's ad blocker is good enough it blocks a good number of annoying ads including pop-ups, autoplaying commercials, scroll-over and full-page ads, etc. It uses less resources since it's already in the browser, and has a Cryptocurrency Mining Protection. Though there are three issues with Opera's native ad blocker: two major issues and one small yet suspicious issue.
A small issue is that ad blocker has a default whitelist. You can find websites on which Opera's ad blocker won't block ads by default on Manage exceptions. By default, there are four websites in my list of exceptions: google.com (of course), facebook.com, baidu.com, and duckduckgo.com. Obviously, you can manage this list by yourself, but there is a sneaking suspicion that further Opera's ad blocker will dismiss Google's ads.
The first major issue is that built-in ad blocker sometimes breaks scripts of websites. From time to time it disables essential functionalities of websites like Outlook.com, Digitally Imported (DI.FM), Turkish Airlines, and even Google Maps.
And the second issue is that built-in ad blocker blocks adverts only in Opera, sticking you to one particular browser. So if you want to turn off all adverts in your device, use AdLock.