AdLock for iOS
Different platforms, different rules of the game, same powerful AdLock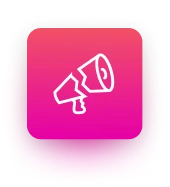 No adverts!
If you're serious about blocking ads on iPhone and iPad and want the best feature set, then AdLock is definitely the solution need. Our software is developed using unrivaled technologies which provide the top quality ad-blocking. Start your new ad-free experience today!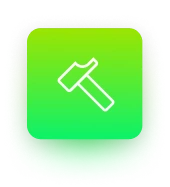 Brush off annoyances!
Find online chats, widgets, autoplay video ads, and callback pop-ups useless and obnoxious? Disable all distracting elements on the websites to get only the pure content you are searching for. No distractions, no sketchy trash eating away your data plan — AdLock is on duty.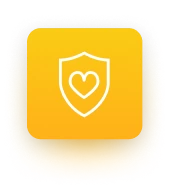 Best-quality security
Our team values online safety and security. Block third-party trackers, ad/malware intrusion attempts, all forms of online analytics, and bugs run by big players and smaller "no-name" publishers. Browse confidently — your device and sensitive data are in safe hands.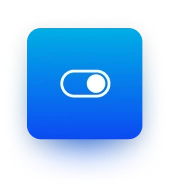 Hassle-free
Adjust blocking rules, choose specific filtering rules, or add your custom adblocking rules — tune AdLock to meet your specific needs in just two taps. You won't find a more convenient, user-friendly, and efficient ad blocker for iOS. Download it now and see for yourself!
Users reviews
⭐️⭐️⭐️⭐️⭐️
Slow to roll, then solid. Got this app to block the overwhelming Ads in a game I play. It didn't work…at first. But after a restart and 24 hrs of playing the game, the ads mostly disappeared. I still see one or two trickle through, but it's <1/10 what it was. So all in all an amazing deal for this app! Now I can try other games, and maybe even Safari again!
⭐️⭐️⭐️⭐️⭐️
It is with great pleasure to inform you that I love AdLock, guys! It works in apps, games, and all stuff I use! I even forgot that once I faced ads!
⭐️⭐️⭐️⭐️⭐️
Your adblock deals with all that stuff I got more than mad at. My whole family now uses adlock on both ios and android smartphones. For all those reading my review: if you want to block ads on ios, use Adlock.
⭐️⭐️⭐️⭐️⭐️
Bought your software specifically to remove commercials from applications I use on a daily basis. Been using it for 3 months already and it does its job fine for me.
⭐️⭐️⭐️⭐️⭐️
I wanted smth that would help me block ads on iPad pro and found AdLock. I guess it works well on all iPadOS devices.
⭐️⭐️⭐️⭐️⭐️
Got this ad blocker on ipad and iphone. Works nice, thanks.
⭐️⭐️⭐️⭐️⭐️
Best ad blocker on ios. Blocks ads on iphone apps.
FAQ
How to install and set up AdLock on my iPhone?
If you want to block ads in apps on iPhone, download the official App Store version of AdLock ad blocker for iOS and then proceed with the installation. The whole installation and setting up procedure is accompanied by tips and hints, so you shouldn't make anything wrong. Make sure you've looked through our detailed User Guide as it contains additional info and answers to commonly asked questions.
What if I have questions? Do you have a support service?
We have friendly and professional customer support managers who will be glad to assist you 24/7. If something goes wrong, feel free to contact us at support@adlock.com. But first, please, be sure you've looked through the User Guide for iOS/iPadOS users. In the majority of cases, AdLock users find solutions to their problems there.
What are the main features of AdLock for iOS?
AdLock is a comprehensive adblocking solution that copes with all known types of adverts in a snap. It is designed to extend Safari and provide a maximum impact while being extremely resource-efficient. Main features:
Blocks pop-ups and banners and all obnoxious adverts we all hate;
Blocks video/audio ads on streaming services including Youtube, Twitch, Crunchyroll, KissCartoon, and others;
Removes adblock walls (Anti-adblocker detection)
Protects your online privacy — no one will be able to track your online activities;
Speeds up page loading.
How do I activate AdLock for iOS?
To activate our adblocker for iPhone, you should do the following:
Open the application;
Tap the "Profile" pictogram in the top right corner of the screen;
Press the "Sign in" button;
You will see the registration form, don't get confused;
Paste/type your activation code in the "e-mail" input field;
Leave the password field empty and press "Ok";
The form will automatically close and AdLock will be activated.
Can I watch YouTube videos without ads?
Yes, it supports ad blocking when browsing YouTube. AdLock ad remover offers a convenient way of watching YouTube without annoying adverts:
You may watch favorite videos via browser, where we clean up every single ad;
Use our custom media player designed and optimized to bring maximum comfort watching YT.
To use our player, you should press the "Share" button under the video you'd like to watch (on the native YouTube app) and choose AdLock from the list. Voila!