How to Get Rid of Ads on CNN Website & App
Ad-free Season Starts Now!
Despite being one of the world's most widely recognized and respected news organizations, CNN has a record of tacky advertising with horrible timing. The most outstanding example happened on February 2022 when CNN did a broadcast from air-raided Kyiv during the Russian attack and interrupted it with Applebee's fried chicken commercial.
The ads on the CNN website may not be as controversial as those on TV, but some users have still reported issues with the layout and quality of the ads. On the mobile browser, there are often large, empty spaces around small, non-readable ads that take up a significant portion of the screen's usable area. On desktop browsers, the top ad banner often takes up a third of the screen and cannot be scrolled up, making it difficult for users to read and engage with the content on the page. This negatively impacts the user's experience and makes it harder to consume the news content they are looking for.

Unfortunately, we can't do anything about TV commercials, but we can solve the advertising problem on other CNN platforms. This article will show you how to stop ads on the CNN website and application. If you are concerned about privacy issues and tracking in addition to ads, you will learn how to use AdLock to block all of that.
How to Stop Annoying Ads on CNN
According to CNN's own website, it reaches over 300 million people globally every month across all platforms, including CNN.com, CNN's mobile app, CNN International, and CNN's social media pages. CNN doesn't offer an ad-free option on either platform, so we'll have to improvise. This article will teach you four methods how to stop CNN ads:
Use a system-wide ad-blocking software like AdLock to block ads on every device.
Use a browser ad-blocking extension for the CNN desktop website.
Enable airplane mode to stop ads on the app.
Upgrade to CNN+. It's a premium subscription service offered by CNN that gives users access to certain premium content and an ad-free experience. This includes access to live CNN shows, on-demand CNN shows, and CNN original series, but does not simulcast CNN's existing channels. It is only available online and can be subscribed to via the CNN website or mobile app. CNN+ costs $5.99 per month or $59.99 per year. Note that although you may have no ads on CNN+, all other CNN services will continue to serve ads.
Read Also: How to Block Daily Mail Pop-Ups & Ads
How to Block Ads on CNN Website
CNN has too many ads on their website, but AdLock makes it easy to get rid of them. AdLock is a user-friendly ad-blocking extension for Google Chrome and Safari that can be downloaded from the Chrome Web Store and Mac App Store. Unlike other ad-blockers, AdLock doesn't collect any of your personal data. The extension is free, and you can adjust the settings to suit your needs. However, keep in mind that Google Chrome will be making changes to their extension platform, which may limit the performance of ad-blocking extensions. But don't worry, AdLock has a solution for that too. AdLock offers desktop applications for Windows and Mac that will block ads in all browsers, applications, and games.
Here's a quick guide on how to use AdLock to remove CNN pop-up ads:
Choose a plan and get your license key
Launch AdLock and click Activation to enter your license key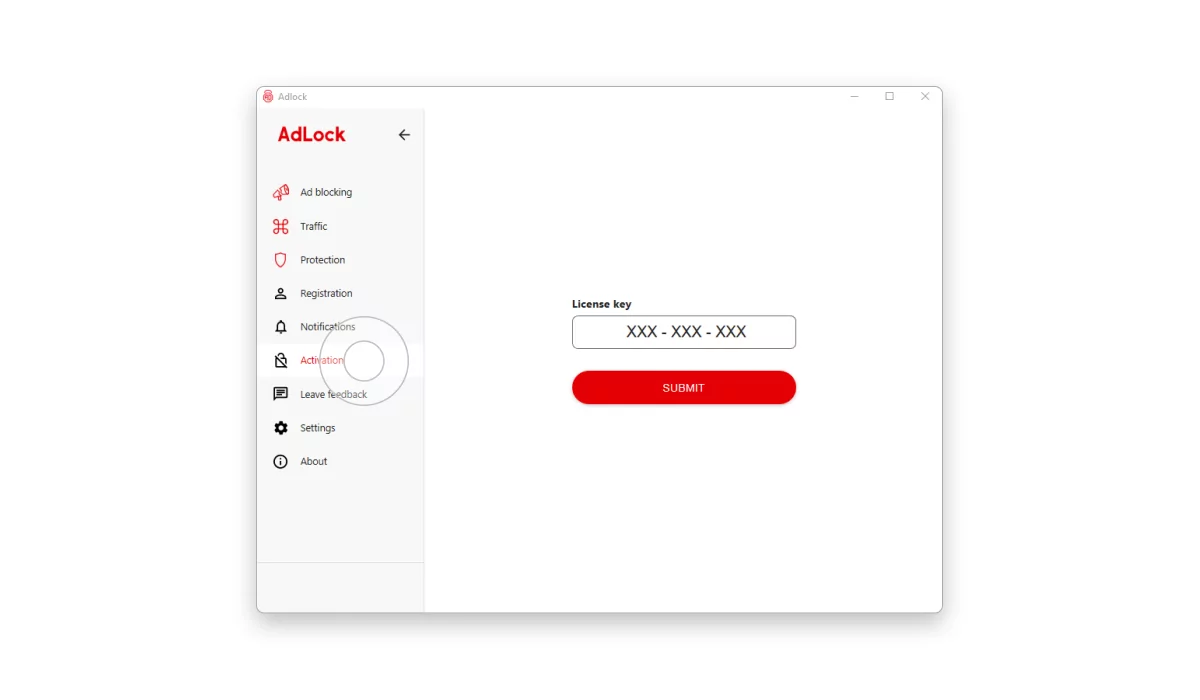 Go to the Ad-blocking tab and turn the toggle on
Enjoy ad-free CNN content.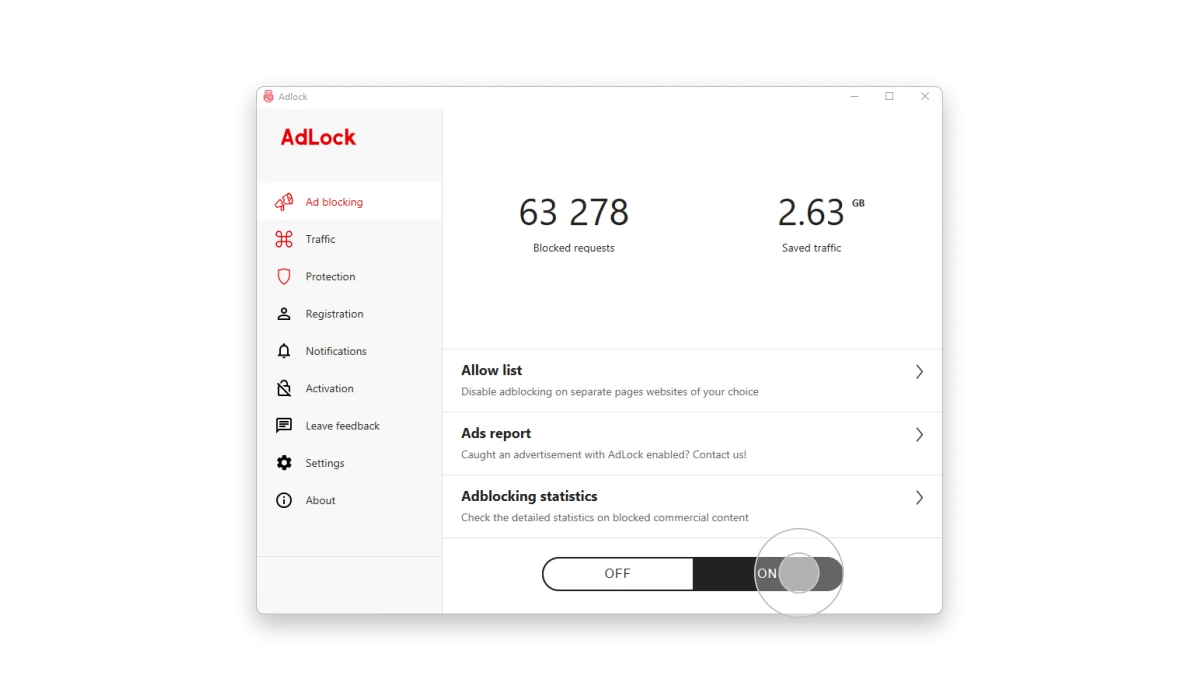 iOS users can also browse CNN without ads on Safari for free by using AdLock. The app offers a free plan for iPhone and iPad users that is sufficient for blocking ads on Safari alone. However, if you want to block ads on other browsers, games, and apps, you may need to upgrade to a paid plan.
How to Remove Ads From CNN App on Android
Enable airplane mode
Turning on airplane mode is an effective way to turn off CNN ads temporarily on both Android and iOS applications. Here are the steps and drawbacks of this method:
Turn on airplane mode on your device before launching CNN app.
This will prevent the app from loading ads and sponsored posts, only caching the latest articles.
However, this method does have its drawbacks:

Airplane mode will also block calls and notifications.
Images may not load.
You will eventually need to restore the connection to receive updates, including the ads.
This method is only a short-time solution, and once you turn off the airplane mode, the ads will return.
Remove banner ads on CNN on Android with AdLock
Want to enjoy CNN without the annoyance of ads? AdLock has got you covered! First, download AdLock and install it. Purchase a plan of your choice and get an activation code. Then, follow these simple steps to activate the AdLock using the provided code and adjust it to your needs:
Open AdLock and select the hamburger menu in the top left corner.
Tap "Activation" and enter your code.
Go to "Settings" and make sure to check for updates.
Install the AdLock certificate to enable HTTPS filtering.
Verify your identity by scanning your fingerprint or creating a graphic key or password.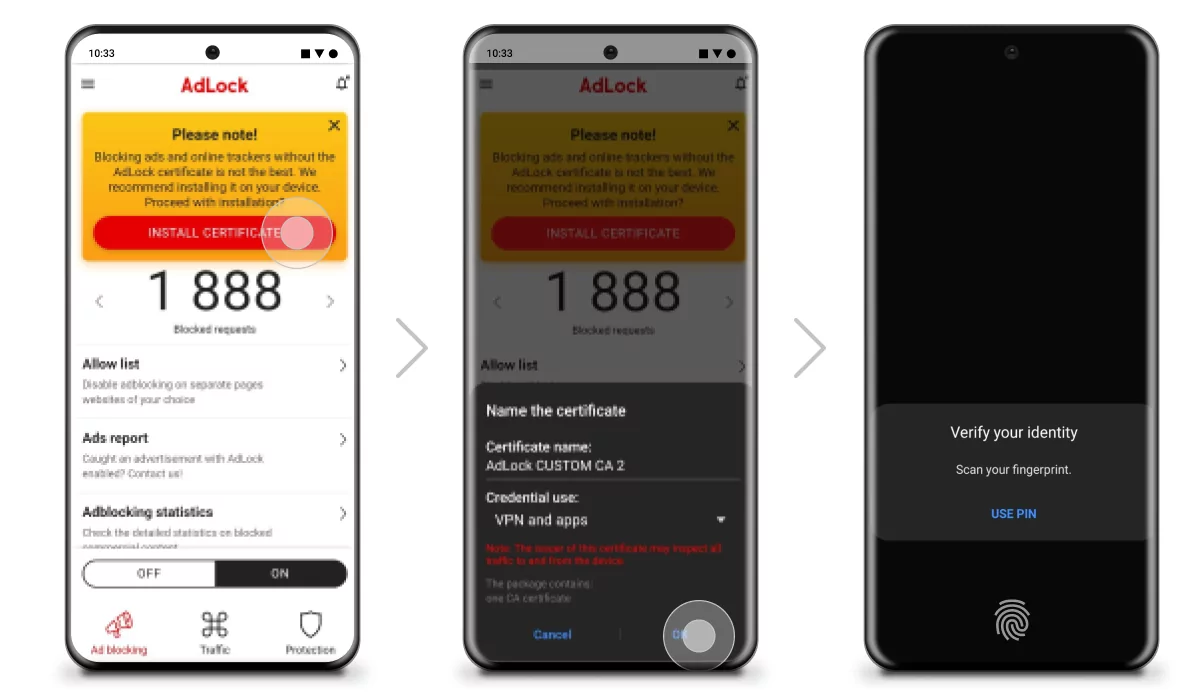 And voila! You can now block CNN ads and stop autoplay ads on Android,
How to Get Rid of Ads From CNN App on iOS
Removing ads from the CNN app on iOS is a breeze with AdLock. If you're looking for a way to get rid of those pesky ads while using CNN on your iPhone or iPad, AdLock is the way to go! AdLock has affordable plans to choose from and it's even available for iPad.
Here's a quick and easy guide on how to block CNN ads in the iOS application:
Head to the App Store and download AdLock.
Open the app, and turn on the Premium toggle. Pick your preferred plan. And don't worry, AdLock offers a 7-day trial, so you can try it out before committing.
So go ahead, give it a try and say goodbye to those annoying ads on CNN
AdLock – Your Personal CNN Ad Blocker
AdLock is the ultimate solution to stop ads on CNN, and it's not just limited to CNN. With AdLock, you can easily block ads on any website, app, or game. Not only does it remove annoying banners, autoplay videos, and pop-ups, but it also prevents redirects and pop-up windows, protecting you from viruses and malware. This means your devices will no longer overheat or run out of mobile data.
Read Also: How to Block Washington Post Ads
Final Thoughts
In conclusion, ads on CNN can be a nuisance and can make it difficult to enjoy the content on the website or app. A media giant should seriously reconsider its ad choices to keep being reliable. However, with AdLock, you can easily block these ads and enjoy an ad-free experience. Don't let ads ruin your CNN experience, download AdLock today and start browsing ad-free!
Frequently Asked Questions
Why do I see ads on CNN?
It's just the way the world works. CNN, like most websites, needs to make some cash to keep the lights on and pay the bills. And what's the easiest way to do that? Ads.
Why does CNN have so many ads?
CNN may have a high volume of ads because it is a widely popular and heavily visited website. Hence, advertisers are willing to pay for the visibility and reach that the website can provide. Another reason is that CNN has a wide range of audiences from different parts of the world and different demographics, so the more ads it shows, the higher chance it has to reach a specific audience.
How do I block ads on CNN rapidly?
The only legal way to stop CNN's annoying ads and access some exclusive content is to upgrade to CNN+. However, to get rid of all CNN ads, you need to use ad-blocking browser extensions like AdLock to block ads on the web version of CNN. AdLock can be installed on popular web browsers such as Safari and Chrome. Another option is using ad-blocking system-wide software like AdLock, which also offers solutions for Android phones, iOS devices, Windows PCs, and macOS. This software can block ads in the CNN application and other apps on your device. For more detailed information, please scroll up the article.
Can I turn off those banner ads on CNN?
There is no legal way to turn off banner ads on CNN as no amount of subscriptions will compensate earnings from advertising. However, you can use AdLock ad blocker or another hack from this article to block unwanted commercial content.
CNN ad blocker detected. What should I do?
If you use an ad-blocker other than AdLock, you need to disable it to unlock CNN's content. If that issue occurred while using AdLock, please click the Contact us tab on the main page of our website, fill out the form, and expect a swift resolution.
Ad-free Season Starts Now!
Do you like this post? Share it!
Do you like this post? Share it!