How to Stop Pop-ups in the Lower Right Corner on Windows 10?
Ads popping up in the bottom right corner of your desktop are annoying. Yet, they are not always a part of the Windows 10 interface. Most of the user reports show that such notifications or suggestions have to do with the settings of a web browser they were using.
In this article, we will explain how to stop pop-ups in the lower right corner by adjusting your web browser's notification settings. Keep in mind though, that if the spam pop-ups keep on appearing, this might be a sign of an adware infection in Windows which requires a more thorough solution, also listed below.
Contents
How to Block All Ads in Windows with AdLock
Featured in the major tech media as the best ad blocker for Windows, AdLock is your all-in-one solution for dealing with pop-ups across Windows desktops. While most of the ad blockers only remove online ads within a single web browser, AdLock can be installed on the machine as a separate application. This allows it to work system-wide, meaning that even ads incorporated into the Windows interface, as well as other programs, disappear when AdLock is on.
With the help of its extensive ad blacklist, intuitive interface, powerful http filtering, and state-of-art privacy features, you can prevent Windows 10 ads from popping up right from the moment you install the application — without any need for a time-consuming manual adjustment. Not to mention best-in-class adware, spyware, and bugs detection system, which is what really makes AdLock a choice for those willing to remove ads from all around their Windows, and not just one corner of it.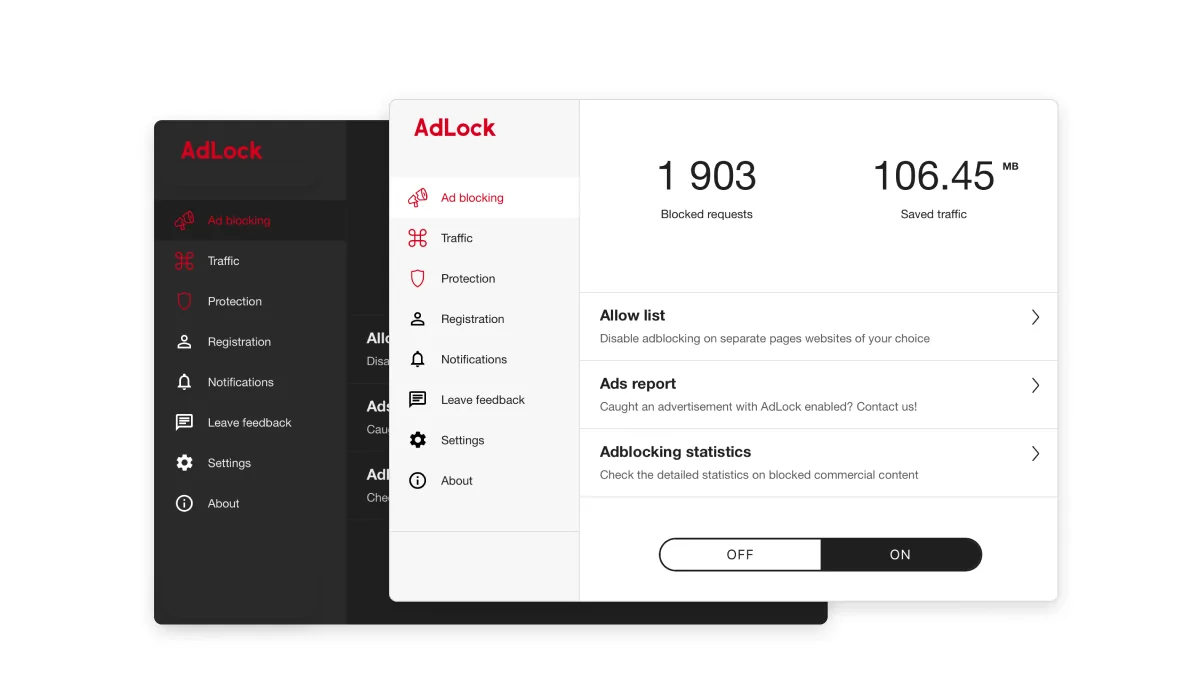 Annoying Pop-ups in the Lower Right Corner on Windows 10?
Many users argue that the new functions presented in the latest builds of Windows 10 brought more stress than comfort. One of such features is the News and Interests window that opens up whenever you hover the mouse cursor over the weather icon in the left bottom area of your screen. When open, this window doesn't allow you to work on the active screen which can be frustrating, not to mention that it doesn't present much useful data. You can get rid of this icon and the window altogether by right-clicking the taskbar and selecting Turn off under News and Interests.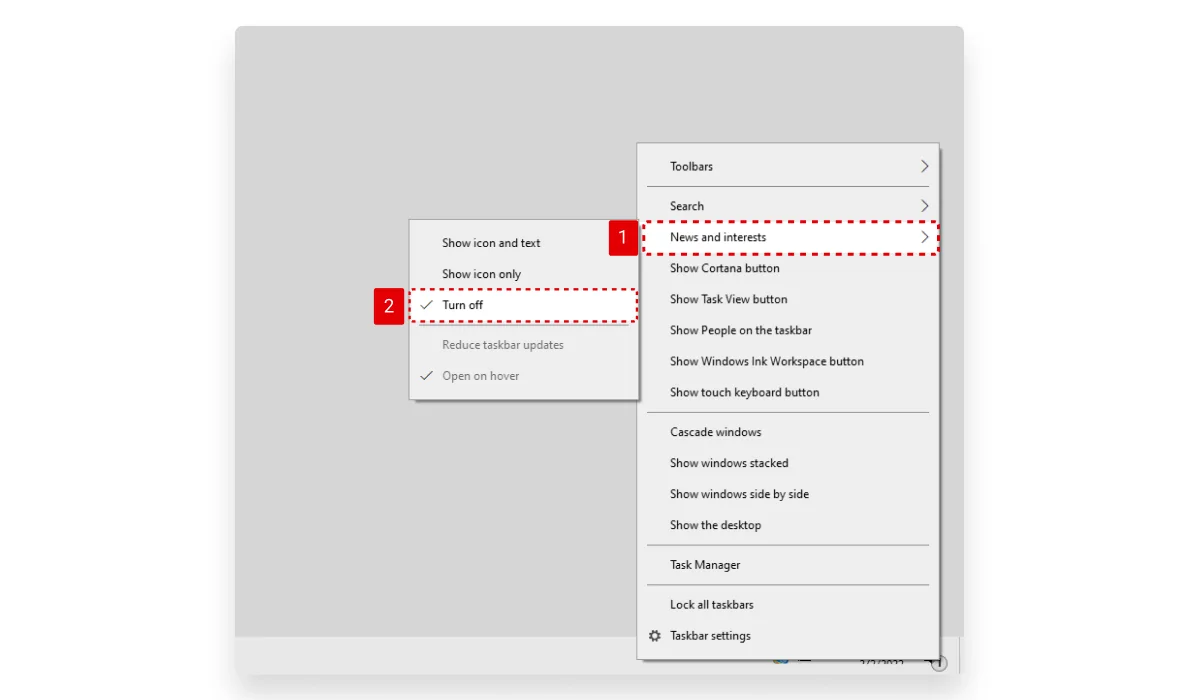 Other reasons for annoying pop-ups in that area of the screen include notifications from some specific apps that are installed on your desktop. In this case, you will have to find the app that is causing the problem and turn off the notifications for it, as usually a source is indicated on a pop-up that you see. But again, pop-ups ads in the bottom right corner are typical for site notifications so it makes sense to double-check your web browser settings first.
Disable Site Notifications in Chrome
When allowed, notifications for each separate site in your Chrome, Firefox, Opera, etc. pop-up in the bottom right corner of your screen. Essentially, this means two things. First, at some point you have activated them yourself, so it is neither OS nor a browser to blame. Second, and here is the good news coming, you can easily disable them in the web browser settings. Here is how you can do this in Chrome:
Open your web browser and navigate to

Settings

;

Under

Security and Privacy

, locate the

Site Settings section;

Click

Notifications

in the

Permissions list;

Here you can either choose the option

Don't allow sites to send notifications or Find sites that send

pop-up ads to the bottom right corner of your Windows 10

, click each of them and change the Notification setting to

Block.
Make sure to repeat this procedure for every web browser that you are actively using on your desktop and avoid signing up for any site notifications whenever you are just casually browsing the Web. In rare cases, troubles with pop-ups are caused by malicious extensions, so it is worth taking a look at the list of all add-ons installed and removing any that look suspicious or the ones you don't recognize. Finally, you can try uninstalling your web browser and launching it from scratch, without any user data sync, as this should give you an understanding of whether the issue is browser-specific at all. And if the problem persists, scan your computer with CCleaner and antivirus to remove all the junk files remaining on the machine, as well as install a to prevent any future adware infection and stay on the safe side. In our other article, learn how to stop websites from opening new tabs in Chrome.
Do you like this post? Share it!