How to Stop Google Ads [2023 Update]
Ad-free internet is REAL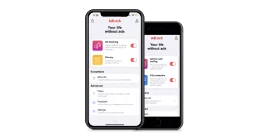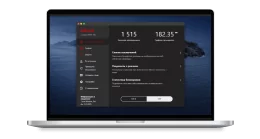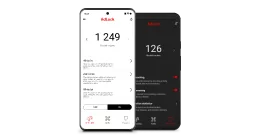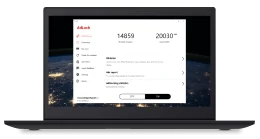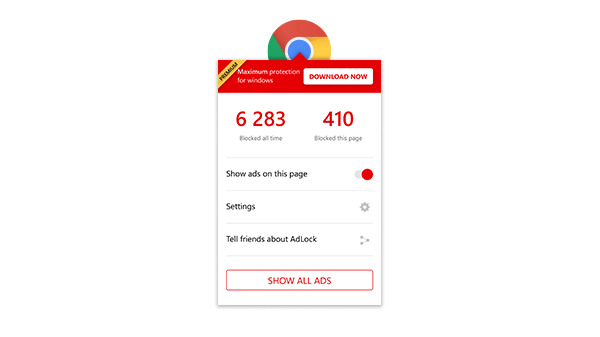 Try AdLock for free on your Windows device
Try AdLock for Windows. Make your internet activity ad-free
Do you remember good-ol' days when online advertising wasn't an issue? If you don't, that's OK because it's been almost 25 years since then. For years, adverts were expanding the web making our internet experience more and more frustrating. Nowadays, advertisement is something else. Pesky popups, banners, and numerous autoplay video ads preempt website content and make web surfing a struggle for users.
If you still don't know how to stop Google ads, then we are going to teach you. But first, we will figure out what is Google.
Contents
What is Google?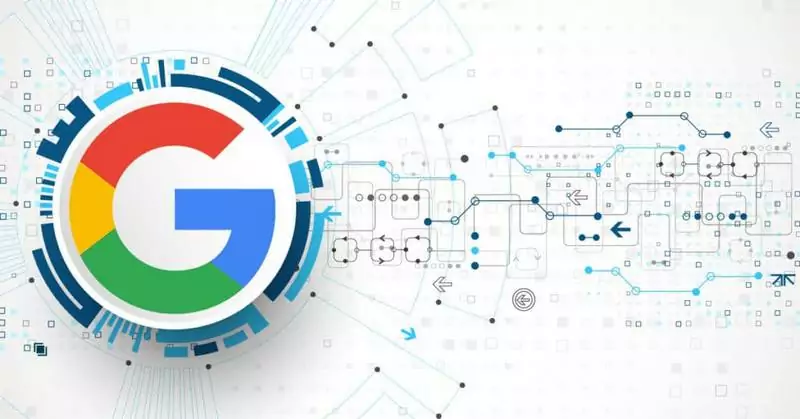 Google is the largest web search engine in the world developed by Larry Page and Sergey Brin in 1997.
Google was initially developed as a Page's dissertation subject. He focused on the problem of finding out which web pages link to a given page, based on the consideration that the number and nature of such backlinks was valuable information about that page. By analogy with the role of quotes in scientific publications. At that point, Brin joined him.
In 1996 Page and Brin developed a working web crawler able to index approximately 750000000 internet pages. But they registered the name Google only in 1997 that's why this year is considered as the year of Google's birth.
The word Google became a verb which roughly means to search for something online in 26 languages so far.
Plenty of modern browsers added an ad-blocking option to their setting. Inbuilt
Opera pop-up blocker
in our opinion is the best so far despite some issues.
Types Of Google Ads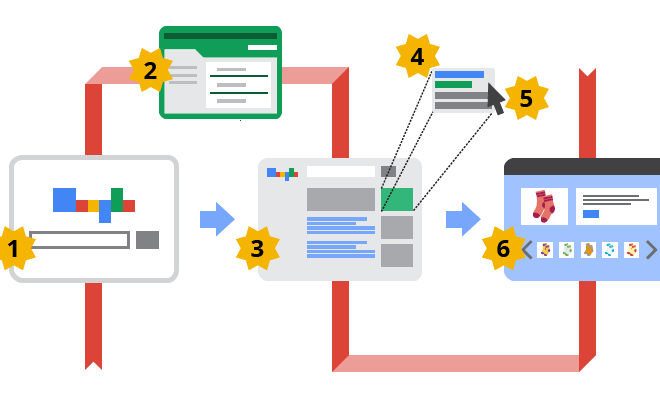 If you want to prevent ads in Google, you should learn first essentials of Google promotion. There are six general types of Google advertising.
First type – search ads and PPC media-advertisement
You see such ads in the relevant search results and on Google's partner sites which placed AdSense advertising blocks on their web-sources.
You see such ads only in the Google search results and in the search engines which affiliated to Google. There are five subtypes of these ads:
Expanded text ads on mobile apps
Ads promoting the installation of mobile apps
Ads that encourage users to make certain actions in the app
Automatic ads based on a website content
Ads aimed to increase the number of phone calls
The main difference between the third type and the first one is that you see the third type of ads only on Google's partner sites you don't receive it in the search results. Looking ahead, it is worth noting that turning off ads in Google Search is just as easy as on partner sites.
If you're a Mozilla fan you have at least two ways to
remove ads from Firefox
– with a help of an inbuilt anti-tracker and with a third-party ad blocker. Each way offers its perks so choose yours wisely.
Fourth type – shopping ads
As the name implies, this is merely publicity of certain goods and products.
Fifth type – video ads and ads in the video
It's probably the most irritating and frustrating type of advertisement you would like to remove permanently. Not only it ruins your binge-watching it can unexpectedly pop up at full volume scaring the hell out of you. There are two major subtypes of such ads:
In-stream ads. You can observe ads in the beginning in the middle or at the end of the video. Usually, an ad is skippable after you watch it for at least five seconds.
Video discovery. You see promoted videos in the list of interesting videos. Such ads last for six seconds and you can't skip them.
Those ads you get not only from a web search but also in the games and in the apps. Ads are usually clickable and retarget you to the online store where you supposedly download and install or buy an advertised app.
Personalized adverts
You definitely googled a model of your phone before making a purchase. Google remembers that and now spying you around with its personalized ads based on your browsing history. Follow the guide below if you want to opt-out of Google ads based on your web activity.
Google Display Network Ads
What's display network? As it's said, Google Display Network is a group of over 2 million websites, applications, and videos, where Google forces ads. This tool is designed for advertisers to find the right audience through utilizing Google's automated targeting options. GDN provides a ton of options for business owners to engage potential customers with appealing ad formats, which means we, already frustrated with the diversity of flashing stuff all over the internet, will get even more.
When Display ads roll in? Unlike the Search Network ads, Display ads can be put in front of web surfers before they start searching for what advertisers offer.
NEW! Google recently unveiled an innovative integration of AI technology into its advertising platform during the Marketing Live event. This introduction promises to revolutionize the creation, targeting, and optimization of ad campaigns, offering businesses a seamless and efficient experience. However, as we delve into the future of advertising, an intriguing development known as the Search Generative Experience (SGE) awaits us.
Within this framework, users can expect to encounter various ad formats seamlessly integrated into their search results, further blurring the line between organic content and promotional material. In every scenario, we will endure the forefront.
How to stop Google Personalized Ads in Chrome
To stop personalized advertisements delivered by Google, you should switch off Ads Personalization.
Here's how you can turn off ads personalization:
(Please, make sure you're signed in to your Google Account)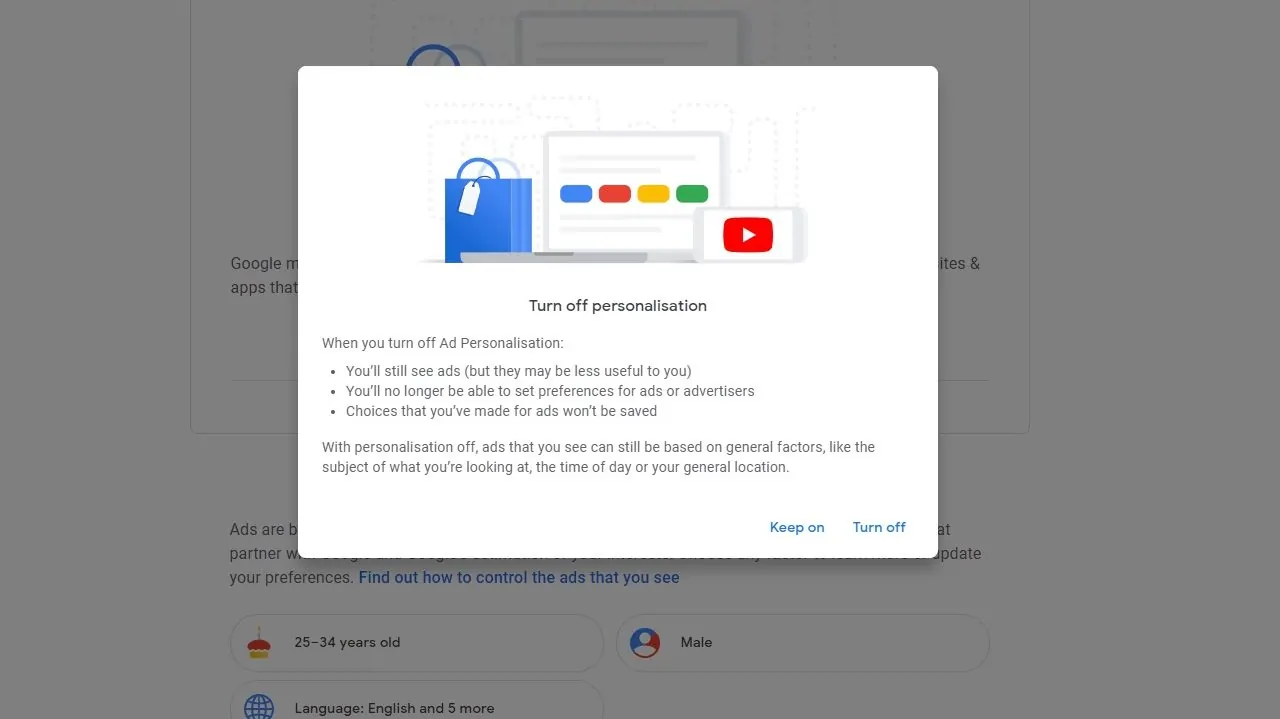 From now you will avoid ads in Google based on your browsing history, though it doesn't mean you will get no ads at all. You won't just share your information with advertisers and will get random promoted posts instead. The only way to remove Google ads completely is to use an ad blocker.
How to Stop Google Ads on Android Phone
If you're sick of personalized Google adverts, then you have several ways to get rid of them. The first method implies disabling Google's trackers from reading your browsing activity data. This doesn't mean you'll opt out of all Google ads at once. It will continue showing commercials, but they won't be based on your search history. So, here's how you disable personalized ads forced by Google:
Take your smartphone and tap "Menu";
Proceed to "Settings";
In "Settings" scroll to "Accounts" sections and tap "Google";
In the "Privacy" section tap "Ads";
In the "Ads" window check the "Opt-out of interest-based ads" checkbox;
Close the window and start using your phone without interest-based commercials.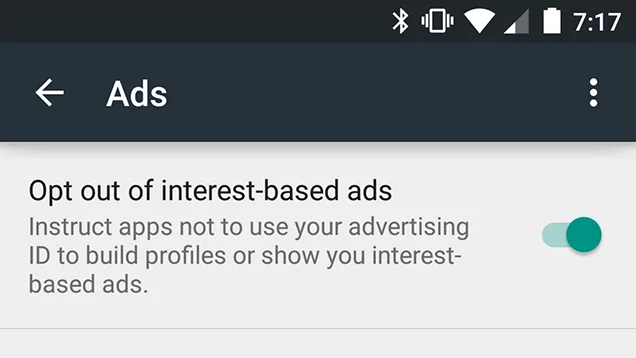 If you want to stop ads on Android not just in Google, you definitely should go and check our article on this topic.
How to Turn off Certain Google Ads
As we've already mentioned in our article, you can't stop all ads online by adjusting your browser settings, but you can turn off unwanted ads. Well, let's see how to block ads on Google if they are unwanted and bother you.
Remove unwanted ads
Blocking a certain advert stops displaying commercials by a particular advertiser. Oftentimes, one advertiser has multiple websites and/or services, so you might have to block several ads. So, if you continue seeing adverts that make your eyes sore, do the following:
Google services
On Google Search on your phone or tablet, tap "Info"(ⓘ) ;
Tap "Why this ad";
Turn off "Show ads from [advertiser]".
The same procedure is relevant for YouTube:
On YouTube, select "Info"(ⓘ);
Tap "Stop seeing this ad".
And as of Gmail:
On Gmail, select tap "Info"(ⓘ) ;
Tap "Control ads like this";
Tap "Block this advertiser".
As you can see, in this way we block Google search ads and more. We also wrote a whole guide on how to turn off ads in Gmail.
Partnered websites and applications
"Remove"(×) on the top right of the advert;
Then choose "Stop seeing this ad"/"Report this ad".
How to Block Google Ads on iPhone, iPad
Safari, like any web browser, by default, is giving information about you and your browsing activity to advertisers. Blocking advertisers from getting data about you is quite easy. For this, you should:
Tap the "Settings" app;
Tap "Safari";
Scroll down to the "Privacy & Security";
Switch the "Prevent Cross-site Tracking" toggle to "ON".

This will stop advertisers from tracking your web surfing.
Now, let's consider how to limit the iAd tracking in applications and games.
Tap the "Settings" app;
Tap "Privacy";
Scroll to the bottom and tap "Advertising";
Make sure the "Limit Ad Tracking" toggle is switched "ON".
So, we've considered the conventional built-in features of blocking and limiting Google ads. While these methods do their work, the best way to get rid of obtrusive adverts is to get a reliable ad-blocking tool. And you know what? You're at the right place because here you can weigh up all pros and cons of the best ad blocker for iOS.
How to Remove Google Ads in Firefox
The procedure of removing unwanted ads in Firefox is quite similar to the one in Chrome.
First of all, turn off ad personalization, just like on Chrome: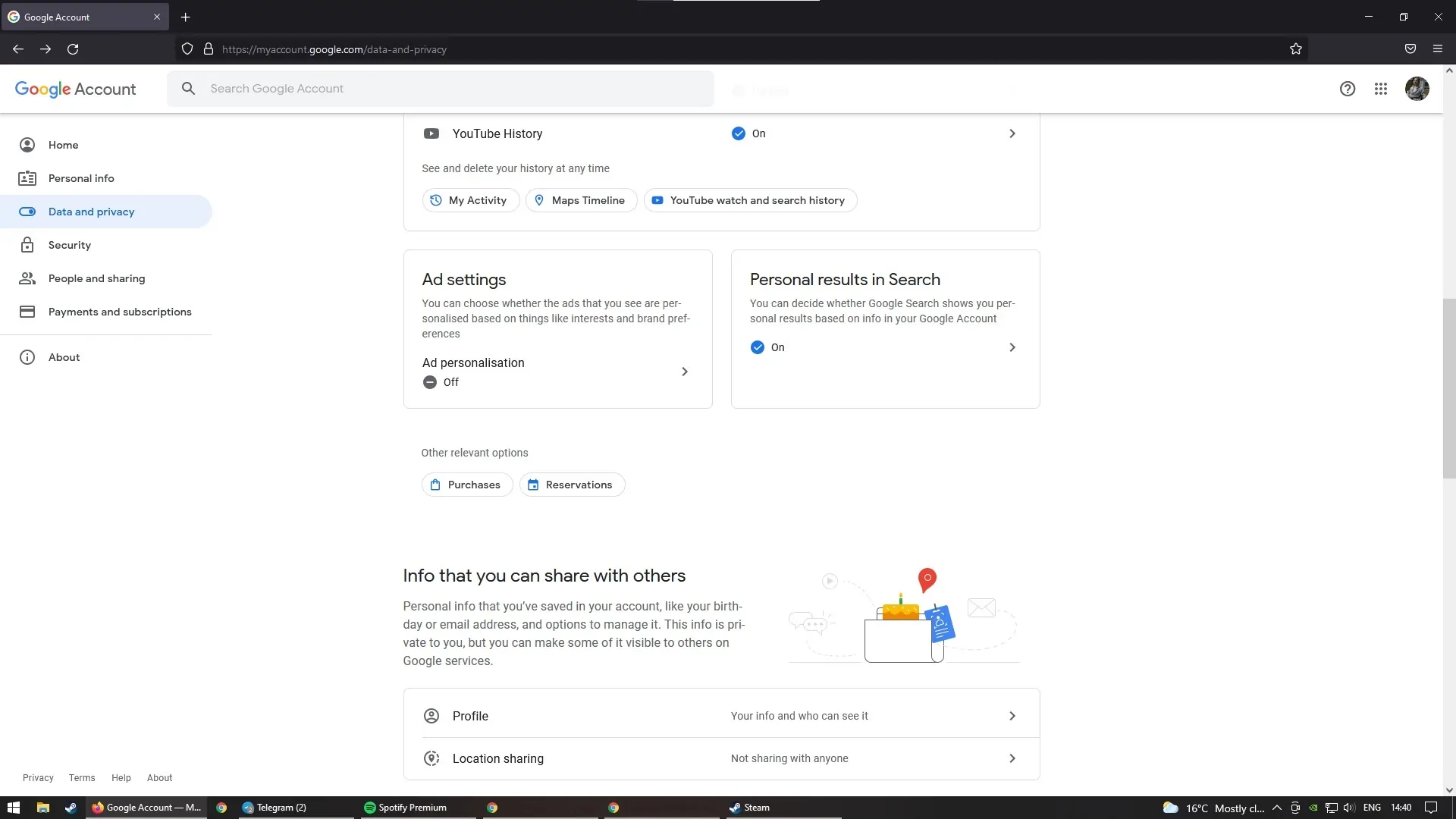 So, if you continue seeing adverts that make your eyes sore, do the following:
Google services
On Google Search choose "Info"(ⓘ) ;
Click "Why this ad";
Turn off "Show ads from [advertiser]".
The same procedure is relevant for YouTube:
On YouTube, select "Info"(ⓘ);
Click "Stop seeing this ad".
And as of Gmail:
On Gmail, select click "Info"(ⓘ) ;
Click "Control ads like this";
Click "Block this advertiser".
Partnered websites and applications
Click "Remove"(×) on the top right of the advert;
Then choose "Stop seeing this ad"/"Report this ad".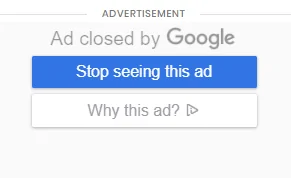 How to Stop Google Pop-up Ads
Additionally, you can enable the pop-up blocker. For this, you should follow the steps below.
Disabling Google pop-up ads in Firefox
Launch the Firefox browser;
Click the "Firefox" button in the top left corner;
Click "Options" in the list of settings;
Click the "Content" panel;
Click the "Block pop-up windows" option.
Disabling Google pop-up ads in Chrome
Launch Google Chrome;
Click the overflow menu (⋮);
Click "Settings";
Click "Site settings" located under "Privacy and security";
Click "Pop-ups and redirects";
Change the "Allowed" to "Blocked".

The above methods will help to stop google pop-up ads, but to remove all types of annoying stuff across the web, you'd better get an adblocker. AdLock is one of the best ad-blocking solutions in today's market. Let's consider how to block commercials with the help of AdLock.
Read Also: How to Stop Daily Mail Annoying Ads & Pop-Ups
Extra Advices for Seeing Fewer Ads from Google
We've got yet another bunch of tips on turning off ads on Google if previous solutions are insufficient. Here, in this section of our article we'll consider additional ways of getting rid of Google ads.
Use another browser except Chrome
Of course, you know that Chrome is not the only browser on the market, but to mention, although Firefox and Opera have built-in "adblocking" and privacy protection tools, they're pretty pinched and don't guarantee the maximum efficiency. Nevertheless, there are browsers built with focus on top-tier privacy protection and adless experience. Let's name some of them:
Tor Browser;
Brave Browser;
Epic Browser.
These three have a large audience because of reliability they provide concerning privacy on the Web, convenient and seamless surfing, and a bunch of additional features like adblocking. On top of that, they're completely free of charge.
Use a private search engine
You may also stick to a private search engine that respects your privacy and doesn't track any info. Please, keep in mind, some aren't as private and safe as they claim to be. We've rounded up several search engines which are best at maintaining user privacy, delivering appropriate search results, providing convenience in web surfing:
DuckDuckGo (Default search engine in the Tor Browser, btw);
MetaGer (Developed by a German non-profit organization);
Qwant (Search engine from France).
Use incognito browsing modes
No matter which browser you prefer, it'll certainly offer browsing in private mode (Incognito). It's stated, that as soon as close your incognito browser window, the session (including cookies, history, and any tiny bit of data) would be wiped. What incognito won't do is prevent trackers from identifying individual users – you provider will still be collecting data. This means we dramatically overestimate the incognito mode.
Remove ads from Firefox without hassle with AdLock. A piece of cake!
How to get rid of Google ads using AdLock
The one application is enough to shut off any unwanted adware and get no more ads on any websites in any browsers and in any apps. There is no need for extra extensions or add-ons to disable Google ads in either Chrome, Mozilla or Opera. Follow this link to download a Windows version if for some reasons you haven't done that yet.
Install AdLock
AdLock will take over the operation and suggest you the perfect folder for installation.
Open and adjust AdLock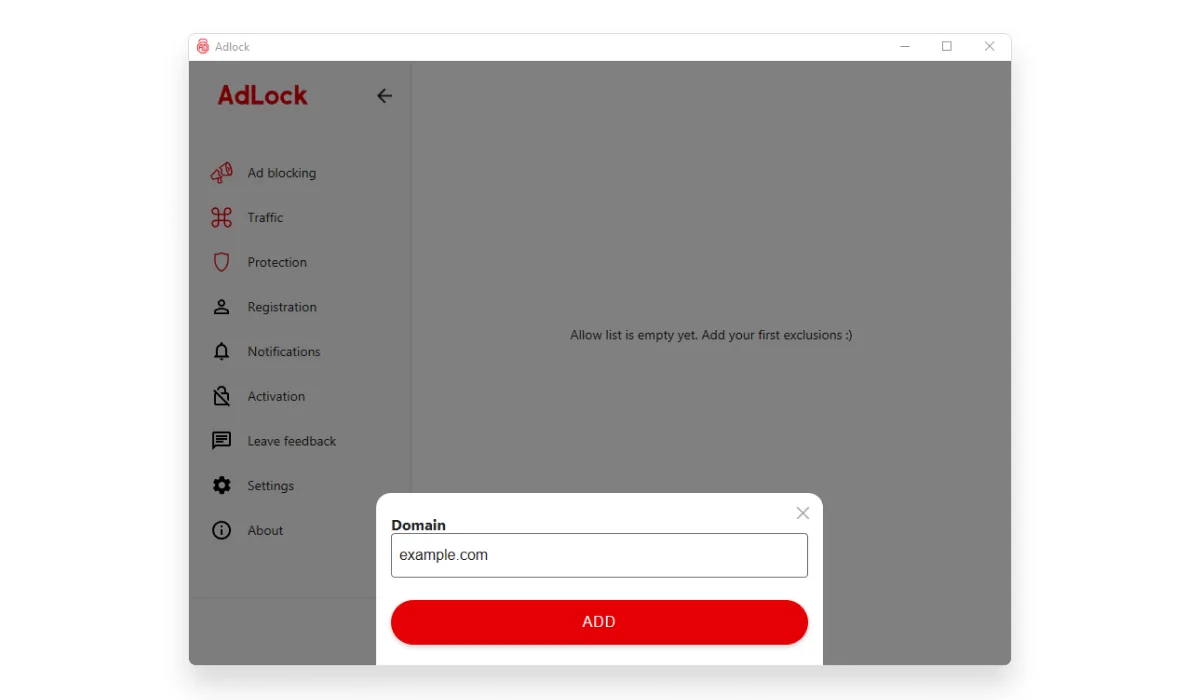 The very moment you open AdLock, it will start to block Google Ads. Though, you can adjust it to meet your needs. For example, if you're loyal to a particular web source and you don't want to turn off Google Ads on it, you can include in the list of exceptions. Open the Ad Blocking tab in the application, navigate to the Allow List option and click on Add Item and type a URL in the following format: www.example.com. Since then, AdLock will hide ads on every website except that one.
Ad-free internet is REAL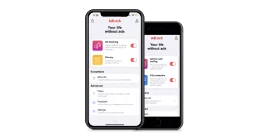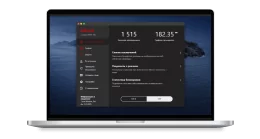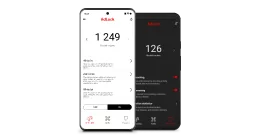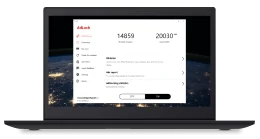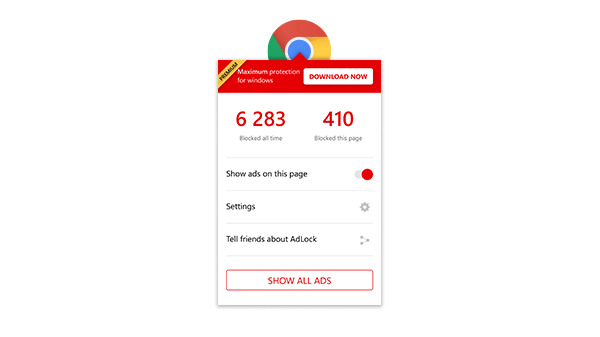 Try AdLock for free on your Windows device
Try AdLock for Windows. Make your internet activity ad-free
Do you like this post? Share it!