Do you remember good ol' days when online advertising wasn't an issue? If you don't, that's OK because it's been almost 25 years since then. And if you still don't know how to stop Google ads, then we are going to teach you. But first, we will figure out what is Google.
If you don't have time to read about how Google and its algorithms works, just choose the right AdLock version for your device and install it. Turn AdLock on and get rid of Google ads once and for all.
What is Google?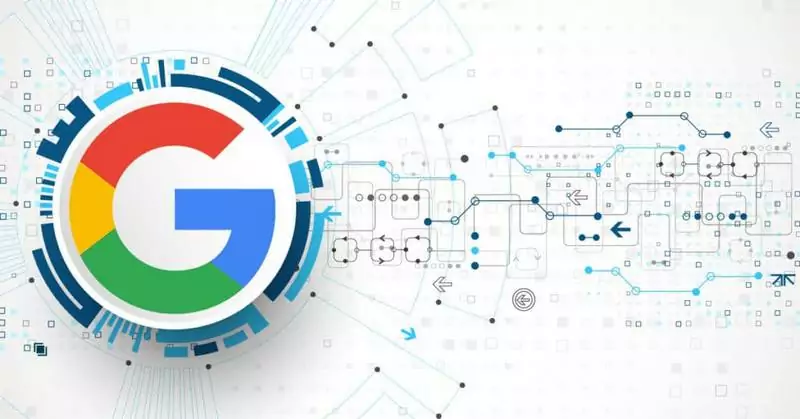 Google is the largest web search engine in the world developed by Larry Page and Sergey Brin in 1997.
Google was initially developed as a Page's dissertation subject. He focused on the problem of finding out which web pages link to a given page, based on the consideration that the number and nature of such backlinks was valuable information about that page. By analogy with the role of quotes in scientific publications. At that point Brin joined him.
In 1996 Page and Brin developed a working web crawler able to index approximately 750000000 internet pages. But they registered the name Google only in 1997 that's why this year is considered as the year of Google's birth.
The word Google became a verb which roughly means to search for something online in 26 languages so far.
Plenty of modern browsers added an ad-blocking option to their setting. Inbuilt
Opera pop-up blocker
in our opinion is the best so far despite of some issues.
Types Of Google Ads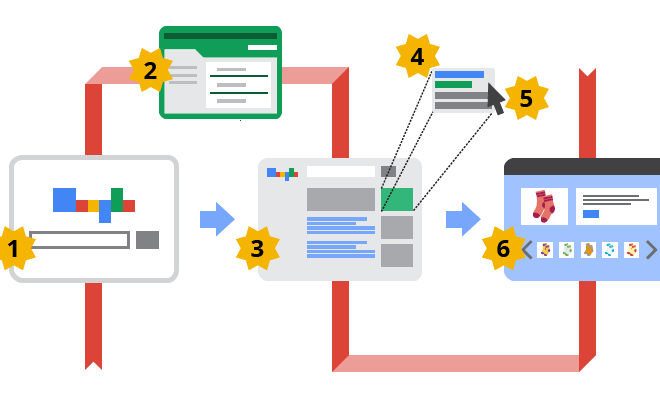 If you want to prevent ads in Google, you should learn first essentials of Google promotion. There are six general types of Google advertising.
First type – search ads and PPC media-advertisement


You see such ads in the relevant search results and on Google's partner sites which placed AdSense advertising blocks on their web-sources.

Second type – search ads

You see such ads only in the Google search results and in the search engines which affiliated to Google. There are five subtypes of these ads:
Expanded text ads on mobile apps
Ads promoting installation of mobile apps
Ads that encourage users to make certain actions in the app
Automatic ads based on a website content
Ads aimed to increase the number of phone calls
Third type – PPC media-advertisement
The main difference between the third type and the first one is that you see the third type of ads only on Google's partner sites you don't receive it in the search results.
If you're a Mozilla fan you have at least two ways to
remove ads from Firefox
– with a help of an inbuilt anti-tracker and with a third-party ad blocker. Each way offers its perks so choose yours wisely.
Fourth type – shopping ads
As the name implies, this is merely publicity of certain goods and products.
Fifth type – video ads and ads in the video
It's probably the most irritating frustrating type of advertisement you would like to remove permanently. Not only it ruins your binge-watching it can unexpectedly pop up at full volume scaring the hell out of you. There are two major subtypes of such ads:
In-stream ads. You can observe ads in the beginning in the middle or at the end of the video. Usually, an ad is skippable after you watch it for at least five seconds.
Video discovery. You see promoted videos in the list of interesting videos. Such ads last for six seconds and you can't skip them.
Sixth type – applications advertising campaigns
Those ads you get not only from a web search but also in the games and in the apps. Ads are usually clickable and retarget you to the online store where you supposedly download and install or buy an advertised app.
Why do I keep seeing the ads for the phone I bought online two weeks ago?
You definitely googled a model of your phone before making a purchase. Google remember that and now spying you around with its personalized ads based on your browsing history. Follow the guide below if you want to opt out of Google ads based on your web activity.
How to stop Google personalized ads?
You simply switch off Ads Personalization:
Go to your Google account page find there a Confidentiality block and click on Advertising preferences settings

Click on SET UP ADVERTISING PREFERENCES.

You will be redirected to the next page where you will need a Personalization of advertising is enabled option. Out of curiosity scroll down a bit to Settings for personalization of advertising. You will be surprised by how much exactly Google knows about you. Now go back to the personalization option find the toggle switch next to it and click on it.

You will get a pop-up explaining how good personalization is for you and how bad it would be to disable it. Don't mind it go ahead and click on disable to get rid of Google ads.
From now you will avoid ads in Google based on your browsing history, though it doesn't mean you will get no ads at all. You won't just share your information with advertisers and will get random promoted posts instead. The only way to remove Google ads completely is to use an ad blocker.
How to get rid of Google ads using AdLock
The one application is enough to shut off any unwanted adware and get no more ads on any websites in any browsers and in any apps. There is no need for extra extensions or add-ons to disable Google ads in either Chrome, Mozilla or Opera. Follow this link to download a Windows version if for some reasons you haven't done that yet.
Install AdLock
AdLock will take over the operation and suggest you the perfect folder for installation.
Open and adjust AdLock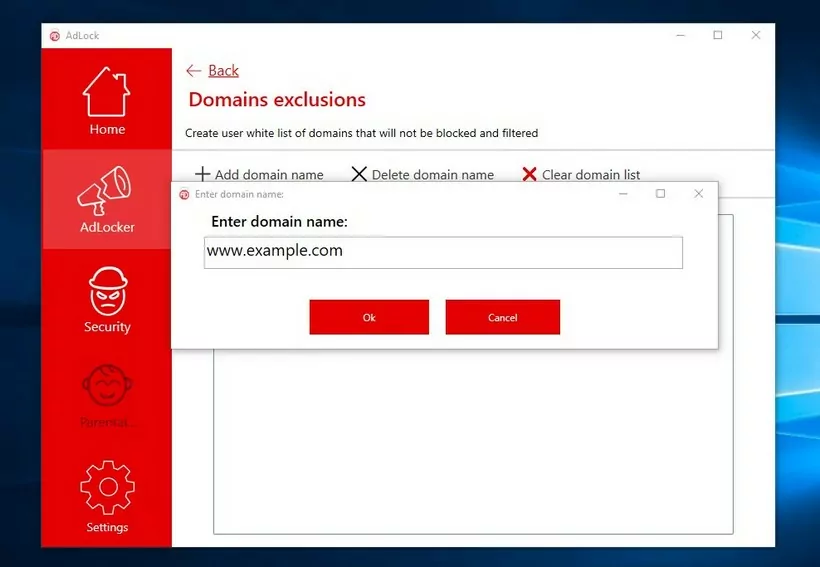 The very moment you open AdLock, it will start to block Google ads. Though, you can adjust it to meet your needs. For example, if you're loyal to a particular web source and you don't want to turn off Google ads on it, you can include in the list of exceptions. Open a AdLocker tab in the application, click on Add domain name and type a URL in the following format: www.example.com. Since then AdLock will hide ads on every website except that one.