The only ad that doesn't get on your nerves is Wikipedia creator Jimmy Wales begging for donation. You just can't be mad looking at his doggy-eyes. All other ads give you serious anxiety. Who even needs them?! Websites, that's who. The majority of your favorite websites are non-commercial organizations, and they receive money only from advertisers. Everybody who is too compassionate you now can close the article and continue supporting websites with resources of your devices, everybody else, follow my lead, and I'll tell how to block ads on Android.
No time to read? Just download AdLock for Android and use your Android without ads.
How to get rid of ads on Android by using adblocking software
There is really no need to reinvent the wheel, just grab AdLock and you're ready to go. You can stop ads everywhere with this app. Here is everything it can do:
block pop-ups and ads in your browser and applications
work as firewall, regulate consumption of internet traffic, and save phone/tablet energy
spot potentially harmful links, and avoid leaking of your personal information
filter HTTPS connections
show traffic and blocking report
What's so cool about it?
It works without ROOT
It's energy-saving
It won't affect your device productivity
It doesn't show any inner ads as it doesn't collaborate with any advertisers
It's the fastest ad block software among present analogs
How to block pop up ads on my phone with AdLock
Check for updates

Open an app, tap on the three dots at the top right corner and choose Check updates. In a new menu tap on UPDATE ALL


Switch to the AdLocker tab and enable HTTPS filtering.

You will most likely receive a warning dialogue window. Just tap OK. Then you will be asked to set a drawing pattern to verify your identity for future actions. Draw a pattern you surely will remember. It's just a formality remember AdLock doesn't send data outside your device. You need to turn on HTTPS filtering to block ads on the websites with secure internet connection otherwise ad-blocking will be either average at best or impossible at worst.

You can download AdLock from official website and try it for free for 14 days without any hidden conditions or additional payments.
Block ads on Android:
How to disable pop-ups in Chrome
If pop-ups in your Chrome browser is the only thing that bothers you can disable them in your browser's settings.
How do I block ads on my phone in Chrome browser?
Open Chrome browser
Tap More at the top-right of your screen and choose Settings

Scroll down to Site settings

Find there Pop-ups then tap on it and touch the toggle to switch them off
How to remove ads from Android apps without rooting
You can still get rid of ads even if your device isn't rooted. All you need is a small simple app called DNS66.
How do I block ads on my Android phone using DNS66?

DNS66 for today is the simplest way to remove ads without rooting
It blocks specific domain names from a list, when you first visit website or launch an app
It filters traffic only when connection is established which saves your battery life
DNS66 uses inner Android's VPN instead of third-party proxy so you don't need to worry about catching viruses or leaking of your personal information
It doesn't remove the box banner, just an ad it contains
Advanced users ROOT their androids to unlock hidden abilities of their devices. But the fact that you deprive yourself free guarantee support undermines all ROOT perks. Luckily there is an
ad blocker for Android
which still can improve the capacity of your phone and block ads without ROOT.
How to block ads on Samsung S8 and Samsung S8+ using DNS66
First of all make sure you're running Android 5.0 or newer
Go to your Settings and enable installation from unknown sources
Download DNS66 from F-Droid, install it on your phone/tablet and open it
At the top of your screen find Hosts tab and tap on it
Choose Adaway hosts file and tap the refresh button to download the hosts file
Head back to Start tab, find there Start button and tap on it
Tap "Ok" on a pop-up connection request
Enjoy the whole new world without annoying advertisements
NB: DNS66 doesn't protect you from unsecured internet connections or malware software, so you still better avoid potentially dangerous websites.
Block ads and popups on Android: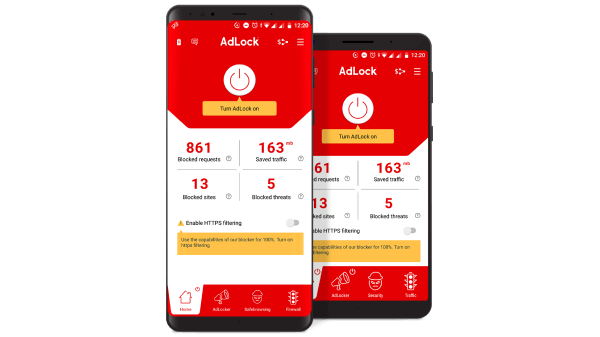 AdLock for Android will block all ads and popups in your apps. Get extra 30 days after registration.
Download
How to stop pop ups & ads for rooted devices
If you have root access you don't even need to install any additional applications to block ads. You can stop pop-ups and ads in all your device's browsers and apps using a 'hosts' file.
What is a 'hosts' file?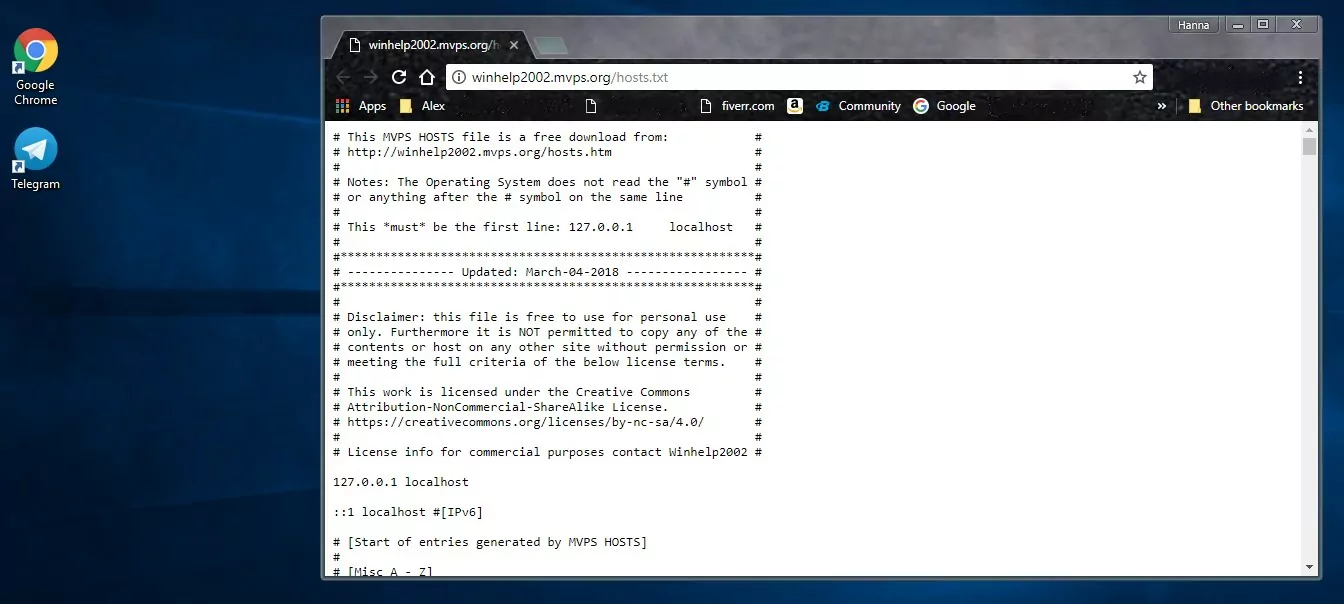 It's a plain text file that maps hosts-names to IP addresses. Whenever you open your Google Chrome or launch app your operating system calls for 'hosts' file first to find the corresponding IP address.
File 'hosts' doesn't let your browser download ads elements from blocked domains. However, not all ads are hosted on separate domains thereby you will still see commercials embedded in site's code. If those ads bother you likewise you need an advanced
ad remover
to get rid of them.
How can I block ads on my phone using hosts file?
You need your computer to download 'hosts' file on your phone. Go to MVPS and save the opened page. It will be automatically named as "hosts" with "txt" file extensions so no changes here.
Connect your device to your computer with any convenient way and copy 'hosts' file to it.
Open the file manager on your device, find 'hosts' file and copy it to /etc or /system/etc. It may need a super user permission to access those locations.
Find there an original 'hosts' file and if presented rename it to .txt or .bak extension. Paste the saves 'hosts' file and reboot your Android.
Now your browser and apps are absolutely ads-free.
NB: Just as DNS66 this method can't provide absolute security to your personal files, so if you worry about them being leaked pay attention to the third ad blocking method.