A Complete Guide How to Block Ads in Safari on Mac
The most efficient adblocker for Mac PCs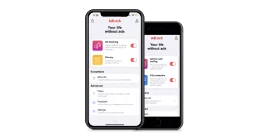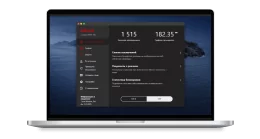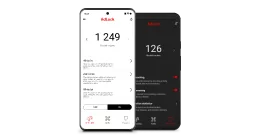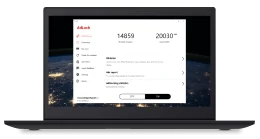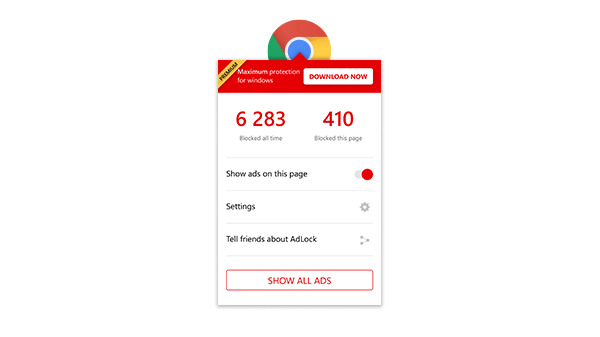 Forget about ads and annoying elements forever
Try out our newest product and share your thoughts!
If you're a loyal Apple customer, then it's likely you use Safari as a primary web browser. Just like users of any other browsers, you're exposed to relentless advertising bombardment, as no device or browser has protection from ads by default. In fact, there are built-in browser tools that allow some sort of adjustment, but they don't really relieve the stress of seeing numerous intrusive formats of commercials all over the Internet. If you're searching for ways how to easily and efficiently block ads on Safari, then our article is for you. Buckle up!
Block Pop-up Adverts in Safari
Here's how you can block pop-up commercials in Safari on your Mac through customizing the preferences.
Launch Safari and select Preferences from the menu bar;
Proceed to the Websites tab;
Choose the Pop-up Windows option;
Find the option When visiting other websites at the bottom of the settings window;
Click the drop-down menu and select the Block/Block and notify option.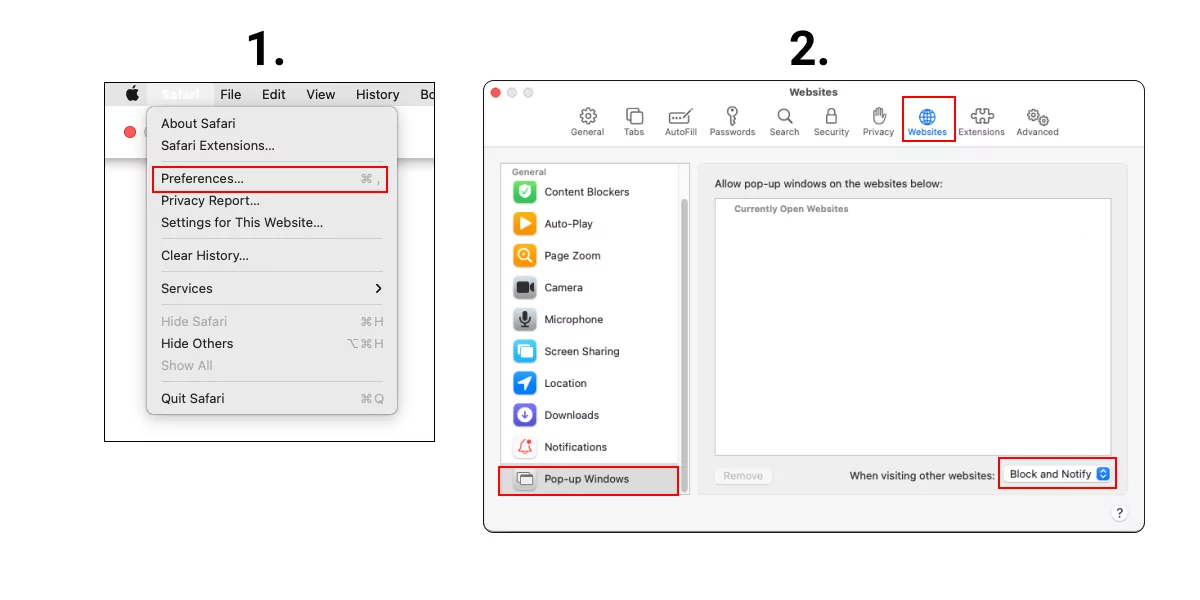 Now, when a website you visit wants to show you a pop-up, Safari will block it. We'd suggest you choose the Block and notify option for one simple reason—not all pop-ups are ads. But still, the choice is yours.
Content Blockers in Safari
Content blockers are applications/extensions containing legions of shieldsmen (rules) blocking nomad (ads) raids. These rules trace ad-containing elements on the page and notify Safari about the exact content that needs to be blocked.
There are diverse content blockers available for Safari. Some of them block only ads, some let Acceptable Ads in, others block all sorts of adverts, trackers, third-party cookies, redirects, and various irritants (e.g. online chats, social media/weather/whatever widgets, etc.)
We won't talk in circles. We present our brainchild — AdLock, the most reliable tool to block ads in Safari. You have two options to choose from: a full-fledged application for Mac, or a lightweight browser extension. Note, that the application provides a wider range of adblocking assets than the extension.
We've got a separate article where you can read about the functionality and feature set of the application for Mac. If you missed it, here's the link.
Let's get to the point and consider our adblock extension for Safari.
Features of AdLock, the ​best free ad blocker for Safari​
Blocking ads​
Given that ​Apple Safari adblocker feature​ has a strict limit on the number of rules we carefully selected and only implemented the most important ones.
Filter types​
Now you can manually adjust them to protect your personal information, block Internet trackers, and fraudulent social media buttons.|
Whitelist​
Disable filtering on your favorite sites that you would like to support financially in a simple click.
How to Block Ads in Safari with AdLock Extension?​
So, basically, all you need to get rid of the majority of pesky stuff popping up in every corner of your Safari browser is to download and install the AdLock extension. For this, follow our guide:
Press Open settings in the dialog window;
Tick boxes next to AdLock and AdLock Icon in your Safari settings;
Enjoy ​the best adblock for Safari​ in action 🙂
Now, we'd like to mention several additional methods that don't involve any third-party content blockers.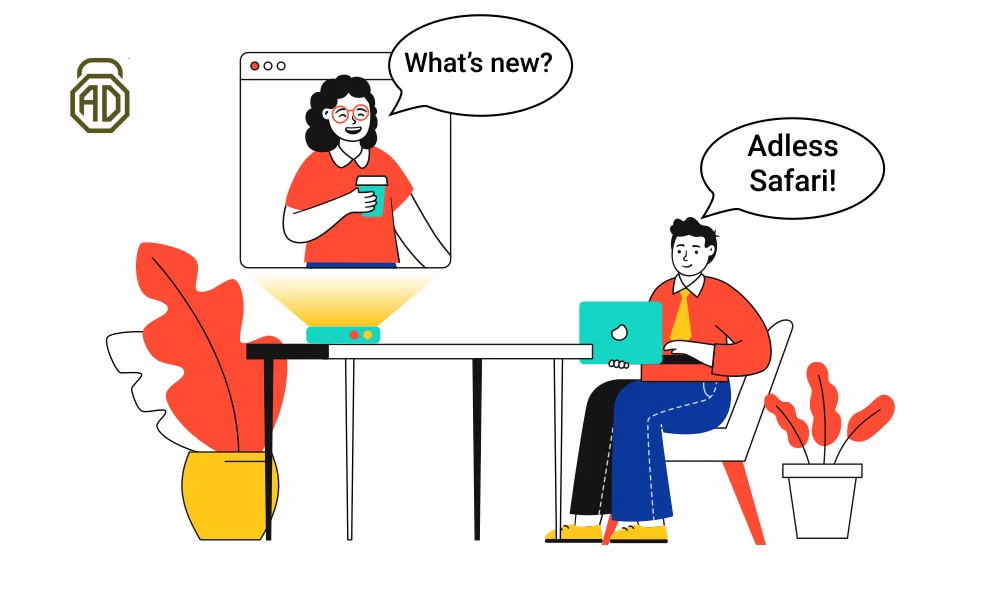 Get Rid of Ads in Safari Using Reader Mode
Reader mode in Safari cuts off ads and diverse distracting elements like sidebars, callback forms, social elements, etc. In other words, through activating the Reader mode, you get only text and images — pure content without numerous bells and whistles of the busy website.
Here's how to enable Reader mode in Safari:
Go to the menu bar and select View => Show Reader;
Press Shift+Command+R shortcut;
Click the Reader button next to the URL bar.
Also, you can set the Reader mode to be used by default for websites that support it. Here's how:
Go to Safari => Preferences and choose Reader;
Find the option "When visiting other websites" and set it to ON.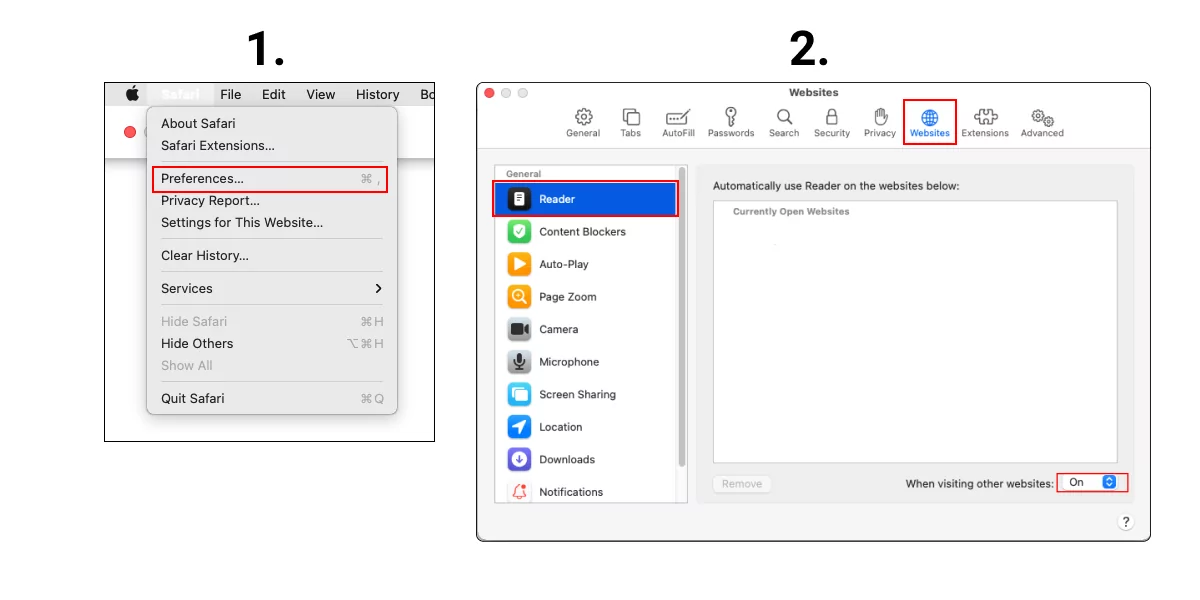 This will set the Reader mode to be used by default on all compatible pages.
Prevent Cross-site Tracking in Safari
There are websites that use third-party content providers, who gather data and track your online activity to advertise goods and services based on your search history, etc. To block this sort of tracking:
Go to Safari => Preferences => Privacy;
Select "Prevent cross-site tracking".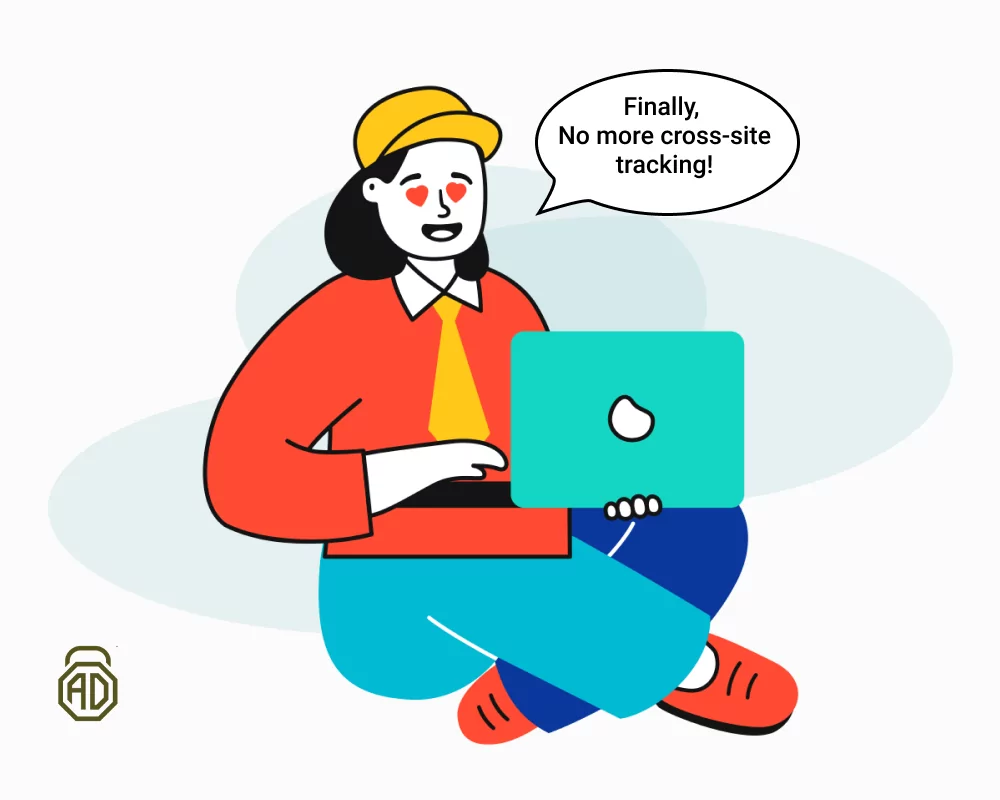 "Read later" Services
You might've heard of these so-called "read later" services that let you easily store an article for later review at your leisure. Some use them because of FOMORS, while others use them as a hassle-free way to get rid of ads. We won't get into details about the benefits of "read later" services except for the fact that they do cut off adverts. To admit, there were lots of these services, but the majority of them fell off. Among the mainstays, we'd highlight the Pocket, Instapaper, and Evernote (their website faced some problems, and can't be reached for a while).
So, we've rounded up the best ways to block ads in Safari for you. Of course, it's much easier to stick to an adblocker for Mac, than sing and dance around browser adjustments and "read later" services, but the choice is up to you.
Browse safe and ad-free!
The most efficient adblocker for Mac PCs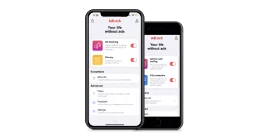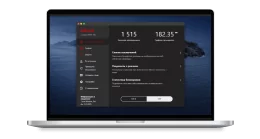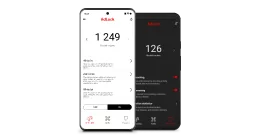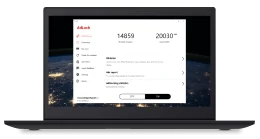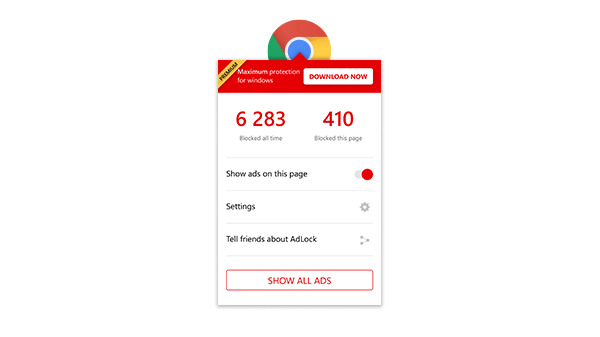 Forget about ads and annoying elements forever
Try out our newest product and share your thoughts!
Do you like this post? Share it!