How to Remove Unity Ads
Pissed off by obnoxious commercial content?
Apps and games created for mobile platforms are becoming more sophisticated year by year, becoming even more popular than any of their desktop versions. This trend is on the rise with the newest gaming smartphones. Maybe soon there will be a time when purchasing a PC game would sound like a joke. Why should we pay if mobile games are free anyway?
Well, you don't have to purchase most of the mobile games and apps — but you are still paying. Paying in a new, technological, and, some would say, tricky way. This is by consuming advertisements that are built into all products you use on mobile. Not just the games and apps but also the operational system of your phone itself is designed to sustain this ad-based economy by showing you ads all the time.
In this article, we'll consider one of the most popular game engines — Unity, and adverts stuffed in Unity games. Jumping ahead a bit, we assume you're here precisely because some of the Unity adverts were extra annoying. Have no worries, they can be removed using different approaches – either by tuning certain settings on your device or by using our adblocker – AdLock. Let's go! By the way, we have compiled a list of the best free mobile games without ads, check it out.
What is Unity?
Many of you have heard about Unity and, certainly, saw their logo in mobile/PC games. Today, Unity is the world's most popular game engine that provides a ton of features and is flexible enough to make almost any game you can imagine.
With its unmatched cross-platform features, Unity is a hit with amateur developers and prominent AAA studios. Worldwide popular games like Pokemon Go, Heathstone, Cuphead, and plenty more were created using Unity.
Being loaded with a ton of professional tools for programmers and artists it also provides sophisticated instruments for marketing, analytics, and advertisement. With Unity Analytics, Unity Ads, Unity Collaborate, and Unity Multiplayer, users have access to an incredibly coinvent set of tools for creating dynamic games, all in one place.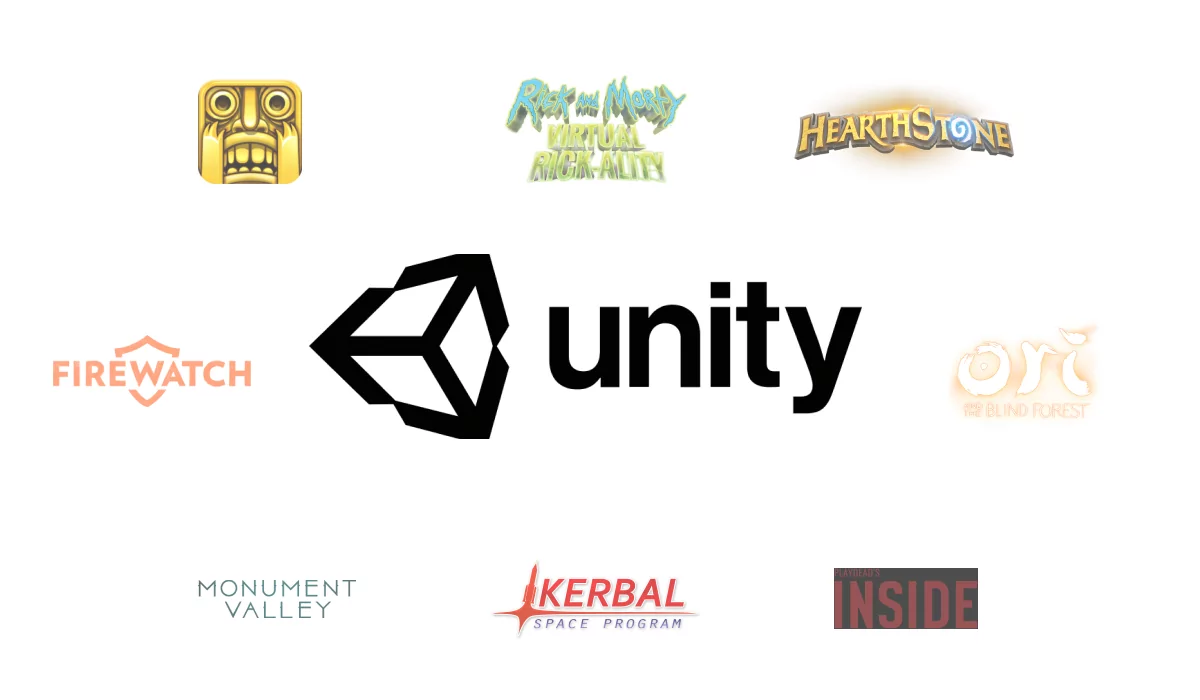 What are Unity Ads?
Unity, the leading mobile provider for games and apps development, made the world of mobile entertainment as exciting as we know it now. Their own share of profit for all this work lies in the monetization platform they've created — Unity Ads. As most of the software for both Android and iPhone has been published using Unity tools, developers find it convenient and easy to also sponsor their apps and boost their marketing strategies using Unity Ads.
You've surely seen an ad from Unity more than once if you are using Android and Play Store. They may vary from a pop-up banner in your phone's Gallery to a 30-seconds long unskippable video playing between the rounds in your favorite mobile game. Pretty annoying, huh? Everyone is wondering whether it is possible to stop Unity ads on Android and this is a time for us to get this sorted.
What Ad Solutions Does Unity Offer for Mobile Game Owners?
Publishers use Unity Ads to monetize their mobile games, advertisers use Unity Ads to acquire valuable users. Unity, as a modern platform, is thoroughly thought-out and designed to bring benefits to all contractors involved. It provides a set of advanced tools and analytics to deploy, support, and improve monetization and user acquisition strategy. Let's look closer at the aforementioned tools.
It's a robust monetization framework for game developers. This tool provides Unity, XCode, and Android Studio developers options for implementing various ad formats – video ads, full-screen transitional ads, etc.
Unity In-app Purchase (IAP)
The IAP tool by Unity is a package that provides both coded and codeless ways of implementing in-app purchases. All you need as a game publisher is to install the package, set it up, connect it to the relevant app stores, configure settings, and then add items to your store. Nothing too complicated if you're a game developer.
Yep, that's literally the dashboard allowing you to control and track your monetization. Decide where to place ads, set monetary value, and get reports to adjust your strategy for success.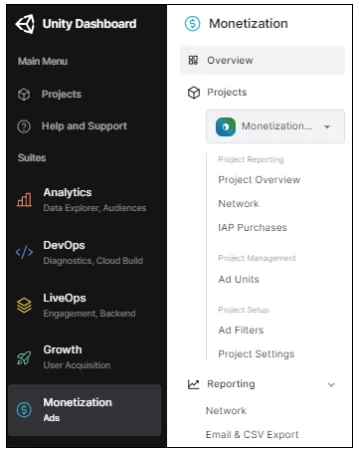 Basically, the Unity Ads platform provides everything a game developer would want to have in their monetization strategy implementation. That is the exact reason why Ads Unity is one of the most popular advertising destinations out there on the market. Many good games (welp, not all of them are actually good, but anyways) mean many free ad places.
How to block Unity Ads from Android Phone?
Unlike the other apps out there, Unity Ad will not ask you for special permission to be stored on your phone. Permission was already given when you decided to install something from Play Store that has Unity ads enabled. The ad content will be downloaded once you're connected to WiFi and then can be shown at any time. Even offline, regardless of whether you are using the original app it got loaded with.
This is important to understand, as the only way to remove the Unity Ad manually is to locate it in your phone's file explorer and delete it. "UnityAdsCache" is what you have to look for. Normally, this would be one or several folders in the system files of your Android phone, and, sometimes, an album in your photos app. Few hints here:
Delete the folder even if it seems empty – not all the files are seen by a user.

Some folders in your photo app won't be called "UnityAdsCache" but rather a random string of numbers and letters. If you didn't create this folder, remove it.

Some Android phones provide no visibility on Unity Ad folders with their default file explorer so, when necessary, try to install an alternative file manager app.

You can always check which of your apps or games is the source of all Unity ads you're getting, just go to information about this ad and look for something like "/storage/emulated/0/Android/data/xxx.xxxxxxxxx.

appname

/cache/…"
Of course, there is no guarantee that new Unity Ads won't be loaded next time you are connected to WiFi. They, most likely, would if you decide to keep all your apps and games. In this case, the solution is to block the visual display of Unity Ads and there is no better tool for this than AdLock.
How to Block Unity Ads on iPhone?
Unity ads affect iPhone users a lot, as this is a popular ad provider for iOS software developers. With most of the system catalogs hidden and apps not letting them be manually adjusted, iOS is not that flexible to use the trick with UnityAdsCache described in the Android section.
Moreover, if you google for a solution, the most popular one shows this:

Turning off ads' personalization will not solve the problem. Well, it would definitely relieve some stress but would not turn off unity ads. What would help you then? AdLock! We'll tell you how.
If you are not a software guru who can twist your mobile in any way, get down to the two solutions as follows.
Cut off the app's access to the Internet
An easy way not to let Unity load its ads during your gaming session is simply to cut the Internet access off. The Airplane Mode of your iPhone would do just fine, just launch it before the game itself. Beware that the ad placeholders designed for Unity ads might still display but usually, they would be just blank, and that's not too bad compared to another flashy Unity banner. Still, this method has its downsides of a user not being able to use the Internet, so if receiving messages and listening to music while gaming is important to you, there's another idea.
A better solution to block Unity ads on iPhone, and the one allowing you to enjoy music or video streaming during the game, is to try AdLock. With this powerful ad blocker and its DNS filtering feature, you can forget about the built-in ads in games and other applications. AdLock for iPhone comes with a great Safari adblocker too, so you can minimize the data collection for personalized adverts from Unity and other advertisers.
What you should do to block Unity ads iPhone-wise:
Go to the "Products" tab on our official website (or use this link);
Choose the "AdLock for iOS" item;
Press the "Download on the App Store" button;
Get yourself the application;
Install it on your iPhone/iPad following the hints;
Finish the onboarding and setting up the adblocker;
Enjoy your ad-free applications and ad-free browsing experience.
Please, be aware that if you want to use the full potential of your AdLock, you should go for a subscription with paid DNS filtering. That's exactly what it takes to block Unity ads iPhone is spamming you with in the middle of great gaming moments. You can activate a free Trial period for 7 days and check out how AdLock works and how effectively it makes all ads disappear from your screen, including those from Unity.
How to stop Unity pop up Ads
Popup ads are small windows that suddenly appear on the screen. Oftentimes they ruin the whole online experience. Even the inventor of pop-ups apologized for his contribution to the influence of advertising on the Internet.

To disable Unity ads that are forced in a form of pop-ups, you should disable the display of popups in your browser. Here's how you do it in Google Chrome:
Launch Chrome;
Proceed to settings (from the overflow menu in the top-right corner);
Go to "Privacy and Security" and then click "Site settings";
Click the "Pop-ups and redirects";
Disable pop-ups as your default setting.
Other browsers work pretty much the same and the settings are alike. You'll be able to find and disable popups in a snap. This would help to turn off unity ads that annoy you coming out of the blue. Speaking of mobile devices and pop-ups that appear on applications, the only way to get rid of them is to use an adblocker. This is how to remove Unity ads from a game you enjoy – you get yourself AdLock. In the following block of our article, we'll consider how to remove Android unity ads in a step-by-step guide.
How to remove Unity Ads with AdLock?
AdLock for Android is the ultimate tool for everything related to blocking ads on mobile. It works for both photo and video ads, not just in your mobile web browser but literally all the apps and games that you have installed. AdLock comes with a Unity Ad filter out-of-box so you won't need to adjust it manually to enjoy some of the best mobile gaming. Forget about ROOTing your phone or hours figuring out files' location in your explorer: malware, spyware, and other Internet threats are automatically detected when an ad is trying to go through AdLock. Stop hesitating or overthinking, follow these steps:
Press this link to start downloading the AdLock APK;
Launch the installer;
Go through the installation and onboarding;
Turn on the adblocking from the main screen of the app;
Forget ads even existed!
AdLock saves not only a buck on buying premium ad-free versions of your favorite apps and games, but also your precious mobile traffic and battery life. So far, this is the best option for removing Unity Ads on Android – so go ahead and give it a shot!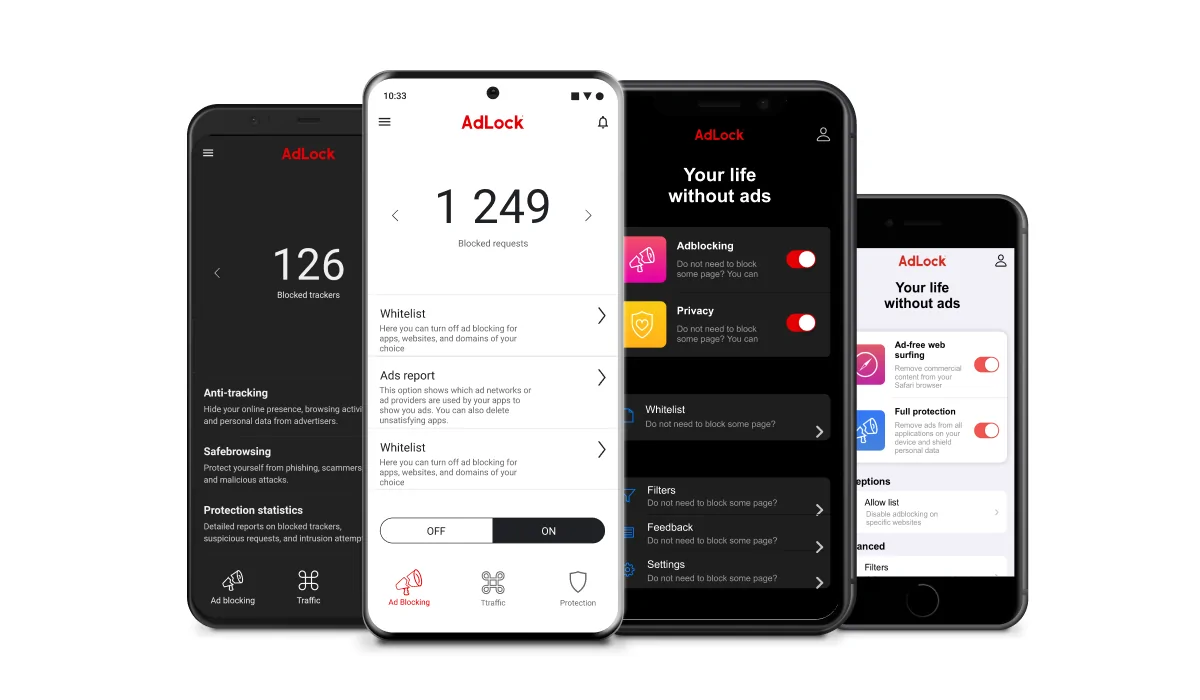 How to get rid of Unity Ads from Chromebook?
Chromebook is operating under Chrome OS — almost Android but not quite. While there are multiple differences in functionality and usability between the two, they both are using Unity-powered apps from Play Store. Therefore, Chromebook might also suffer from too many intrusive Unity Ads.
But this is where the differences between Chrome OS and Android are becoming really important. The Chromebook system doesn't allow users to make fine adjustments, as well as to operate with cache files from their apps freely. So the instructions for Android that we described above will not help you to remove Unity Ads from your Chromebook.
What you can do, though, is to decide which applications you would like to keep on your Chromebook to minimize the number of ads. You can go to the list of your apps and delete the unnecessary ones, starting from the newly installed. Especially, if you already have a suspicion about an app that has to do with Unity Ad intrusion. Finally, always look for the "Contains Ads" sign next to the apps and games on Play Store. Once you see it, think twice about whether you need this program so much as to download the ads on your device again.
Conclusion
It's clear that game developers are trying to earn a pretty penny and the Unity platform is one of the most favorable and beneficial platforms for this. Advertisement is okay. What is not okay is that it's almost impossible to enjoy any app or browser without getting bombarded with the most diverse commercial stuff. Unity ads can be annoying just like any other ads. Now you know that there's no reason for hassling around dozens of settings – there's AdLock. Its adblocking capabilities are unrivaled. Top-tier privacy and security on top? Give me two!
FAQ
How do i block Unity ads?
You get yourself an adblocker. Why? Because basically, you have no other option to disable unity ads. AdLock is the silver bullet here. Once you get our software solution installed on your device you remove all ads once and for all.
How do I get rid of Unity ad cache?
Hello there, fellow Android user! Unity ad cache is stored on your device. It can be found by searching for "UnityAds" in the file explorer. After you find any match, you delete it.
Does Unity ad blocking affect monetization on Android and iOS?
Adblockers work by interrupting the communication between a user's device and the server responsible for the ad. Some also block tracking scripts such as Google Analytics. Blocked impression for marketers means the potential to lose money and leads. Blocked ads do count toward pay-per-click (PPC) and pay-per-view (PPV) totals.
What are some of the games that currently use Unity Ads?
To name some: Pokemon GO, HearthStone, Cities Skylines, Pillars of Eternity, Clustertruck, etc.
Too much obnoxious commercial content?
Do you like this post? Share it!