Too many obnoxious commercial content?
Apps and games created for mobile platforms are becoming more sophisticated year by year, becoming even more popular than any of their desktop versions. This trend is on the rise with the newest gaming smartphones. Maybe soon there will be a time when purchasing a PC game would sound like a joke. Why should we pay if mobile games are free anyway?
Well, you don't have to purchase most of the mobile games and apps — but you are still paying. Paying in a new, technological, and, some would say, tricky way. This is by consuming advertisements that are built in all products you use on mobile. Not just the games and apps but also the operational system of your phone itself is designed to sustain this ad-based economy by showing you ads all the time.
In this article, we'll consider one of the most popular game engines — Unity, and adverts stuffed in Unity games.
What is Unity?
Many of you have heard about Unity and, certainly, saw their logo in mobile/PC games. Today, Unity is the world's most popular game engine that provides a ton of features and is flexible enough to make almost any game you can imagine.
With its unmatched cross-platform features, Unity is a hit with amateur developers and prominent AAA studios. Worldwide popular games like Pokemon Go, Heathstone, Cuphead, and plenty more were created using Unity.
Being loaded with a ton of professional tools for programmers and artists it also provides sophisticated instruments for marketing, analytics, and advertisement. With Unity Analytics, Unity Ads, Unity Collaborate, and Unity Multiplayer, users have access to an incredibly coinvent set of tools for creating dynamic games, all in one place.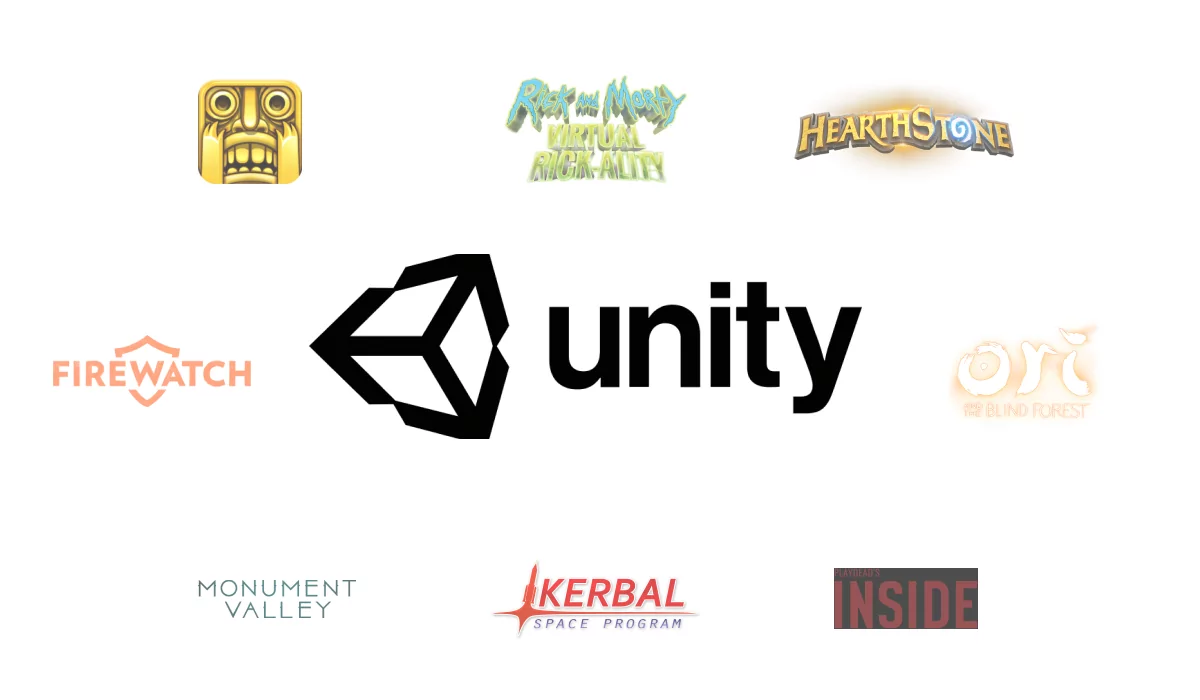 What are Unity Ads?
Unity, the leading mobile provider for games and apps development, made the world of mobile entertainment as exciting as we know it now. Their own share of profit for all this work lies at the monetization platform they've created — Unity Ads. As most of the software for both Android and iPhone have been published using Unity tools, developers find it convenient and easy to also sponsor their apps and boost their marketing strategies using Unity Ads.
You've surely seen an ad from Unity more than once if you are using Android and Play Store. They may vary from a pop-up banner in your phone's Gallery to a 30-seconds long unskippable video playing between the rounds in your favorite mobile game. Pretty annoying, huh? Everyone is wondering whether it is possible to stop Unity ads on Android and this is a time for us to get this sorted.
How to block Unity Ads from Android Phone?
Unlike the other apps out there, Unity Ad will not ask you for special permission to be stored on your phone. Permission was already given when you decided to install something from Play Store that has Unity ads enabled. The ad content will be downloaded once you're connected to WiFi and then can be shown at any time. Even offline, regardless of whether you are using the original app it got loaded with.
This is important to understand, as the only way to remove the Unity Ad manually is to locate it in your phone's file explorer and delete it. "UnityAdsCache" is what you have to look for. Normally, this would be one or several folders in the system files of your Android phone, and, sometimes, an album in your photos app. Few hints here:
Delete the folder even if it seems empty – not all the files are seen by a user.
Some folders in your photo app won't be called "UnityAdsCache" but rather a random string of numbers and letters. If you didn't create this folder, remove it.
Some Android phones provide no visibility on Unity Ad folders with their default file explorer so, when necessary, try to install an alternative file manager app.
You can always check which of your apps or games is the source of all Unity ads you're getting, just go to information about this ad and look for something like "/storage/emulated/0/Android/data/xxx.xxxxxxxxx.appname/cache/…"
Of course, there is no guarantee that new Unity Ads won't be loaded next time you are connected to WiFi. They, most likely, would if you decide to keep all your apps and games. In this case, the solution is to block the visual display of Unity Ads and there is no better tool for this than AdLock.
How to Block Unity Ads on iPhone?
Unity ads affect iPhone users a lot, as this is a popular ad provider for iOS software developers. With most of the system catalogs hidden and apps not letting them be manually adjusted, iOS is not that flexible to use the trick with UnityAdsCache described in the Android section. And if you are not a software guru who can twist your mobile in any way, get down to the two solutions as follows:
An easy way not to let Unity load its ads during your gaming session is simply to cut the Internet access off. The Airplane Mode of your iPhone would do just fine, just launch it before the game itself. Beware that the ad placeholders designed for Unity ads might still display but usually, they would be just blank, and that's not too bad compared to another flashy Unity banner. Still, this method has its downsides of a user not being able to use the Internet, so if receiving the messages and listening to the music while gaming is important to you, there's another idea.
A better solution to block Unity ads on iPhone, and the one allowing you to enjoy music or video streaming during the game, is to try AdLock. With this powerful ad blocker and its DNS filtering feature, you can forget about the built-in ads in games and other applications. AdLock for iPhone comes with a great Safari adblocker too, so you can minimize the data collection for personalized adverts from Unity and other advertisers. To use the full potential of your AdLock go for a subscription with a paid DNS filtering cause that's exactly what it takes to block Unity ads iPhone is spamming you with in the middle of great gaming moments. You can activate a free Trial period for 7 days and check out how AdLock works and how effectively it makes all ads disappear from your screen, including those from Unity.
How to remove Unity Ads with AdLock?
AdLock for Android is the ultimate tool for everything related to blocking ads on mobile. It works for both photo and video ads, not just in your mobile web browser but literally all the apps and games that you have installed. AdLock comes with a Unity Ad filter out-of-box so you won't need to adjust it manually to enjoy some of the best mobile gaming. Forget about ROOTing your phone or hours figuring out files' location in your explorer: malware, spyware, and other Internet threats are automatically detected when an ad is trying to go through AdLock.
Not only it saves a buck on buying premium ad-free versions of your favorite apps and games, but also your precious mobile traffic and battery life. So far, this is the best option for removing Unity Ads on Android – so go ahead and give it a shot!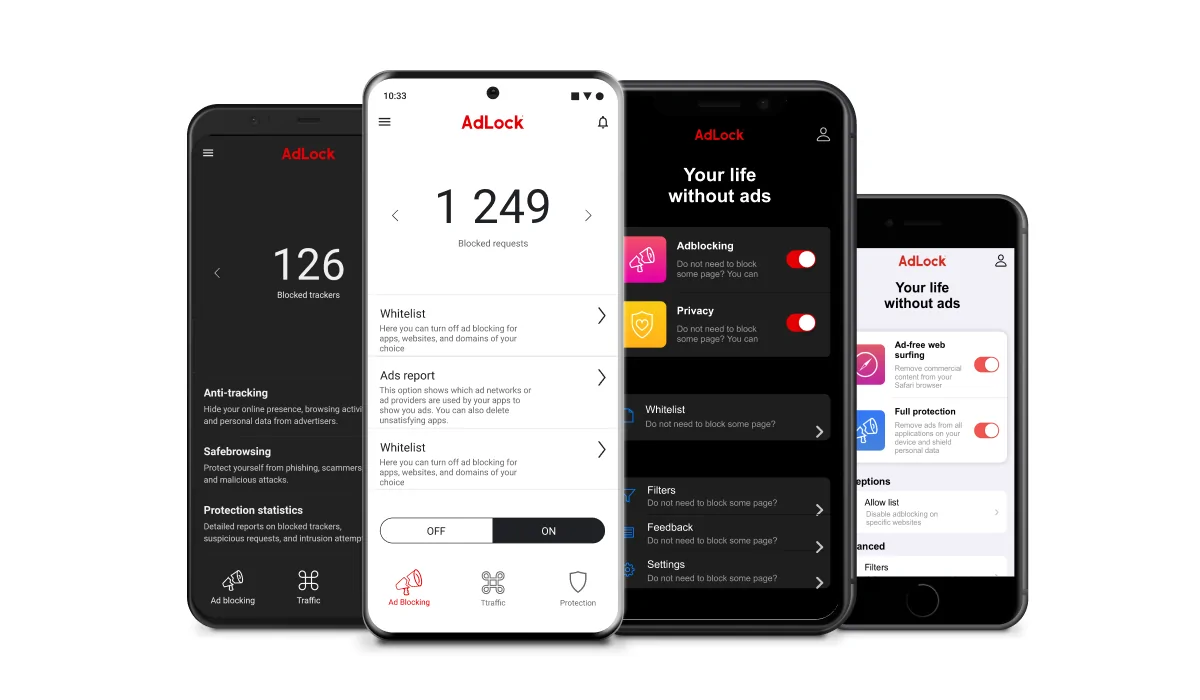 How to get rid of Unity Ads from Chromebook?
Chromebook is operating under Chrome OS — almost Android but not quite. While there are multiple differences in functionality and usability between the two, they both are using Unity-powered apps from Play Store. Therefore, Chromebook might also suffer from too many intrusive Unity Ads.
But this is where the differences between Chrome OS and Android are becoming really important. The Chromebook system doesn't allow users to make fine adjustments, as well as to operate with cache files from their apps freely. So the instructions for Android that we described above will not help you to remove Unity Ads from your Chromebook.
What you can do, though, is to decide which applications you would like to keep on your Chromebook to minimize the number of ads. You can go to the list of your apps and delete the unnecessary ones, starting from the newly installed. Especially, if you already have a suspicion about an app that has to do with Unity Ad intrusion. Finally, always look for the "Contains Ads" sign next to the apps and games on Play Store. Once you see it, think twice whether you need this program so much as to download the ads on your device again.
Too many obnoxious commercial content?