How to Block Ads on Solar Smash
"Solar Smash" is a popular mobile and PC game that allows players to simulate the destruction of various celestial bodies in our solar system and beyond. The game was created by Paradyme Games and has gained a significant following due to its unique concept and engaging gameplay.
If you ever wanted to take on the role of an interstellar deity and wreak havoc on the solar system by unleashing catastrophic events on planets, moons, and other celestial objects, then this game will definitely come in clutch. Solar Smash allows you to choose from a variety of destructive tools, such as asteroids, comets, black holes, and more, to obliterate these celestial bodies.
With its realistic physics and impressive graphics, Solar Smash keeps attracting new players every day and keeps them immersed due to decent variety and replayability. All fine and dandy, but the game developer's choices concerning advertising are questionable. Players grow frustrated because banners block the actual game content and other ads pop out of the blue at the wrong time.
If you're one of those disappointed players, you've come to the right place. We're going to tell you how to stop ads on Solar Smash in a snap, buckle up!
Does Solar Smash Have Ads
Just like any other f2p game, Solar Smash has ads. Not just several ads but quite a lot. Solar Smash ads include "rewarded ads", banner ads, and interstitial video ads — just to name some.
This simulator is an anti-stress game that allows you to completely deform the Earth, burn the moon through, and even summon the cosmic Cthulhu that would devour Venus. People enjoy the game as it allows them to let the steam off by turning into a gigavillain for just a gaming session. But why would the anti-stress game force ads upon already pissed-off players? To make them fume in anger? Not really. The game exists solely because of ads as they are the main income helping developers maintain the game and support their lives. Understandable, right? If only ads weren't that annoying and frequent.
For instance, every time you switch the planet/cosmic body, you get an unskippable video advertisement of questionable quality. These are called "interstitial ads". Switching from the Earth to Venus brought up this one:
You also get unskippable video ads once in a while just because. Regardless of what you do or do not, you will eventually watch something like this:
Usually, these unskippable video commercials last for about 15-30 seconds and then offer you to install another app or game. Sometimes they even trick you by prompting you to tap the screen: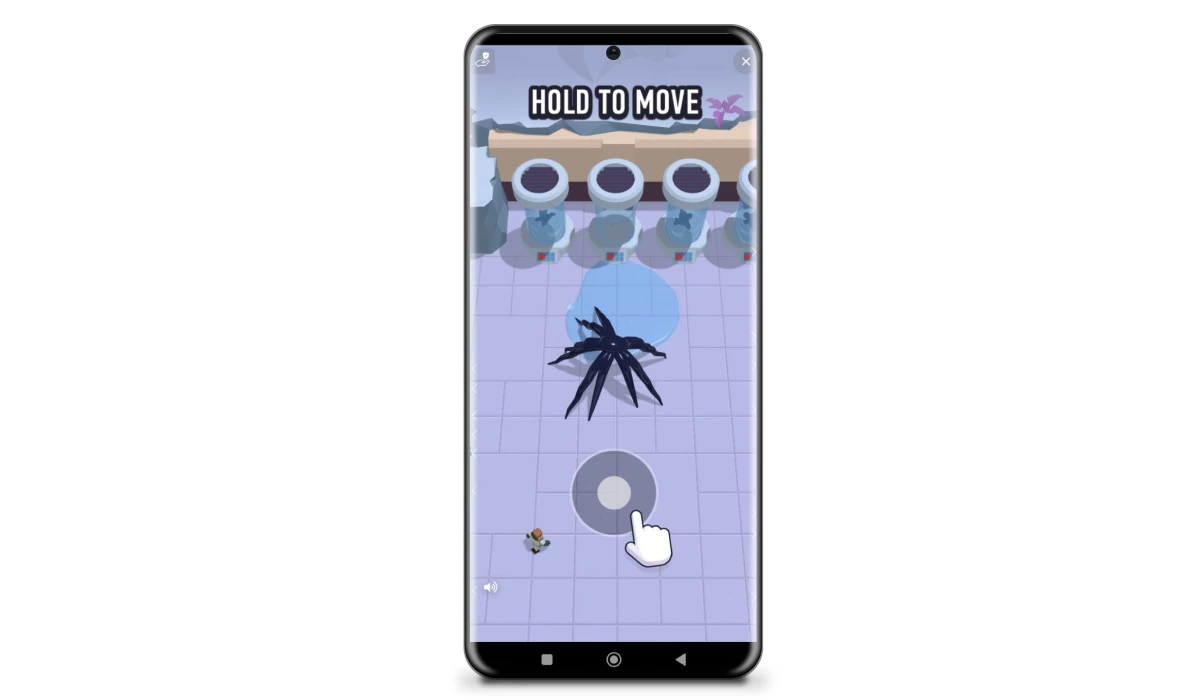 This tomfoolery is as old as time but it still works somehow.
Another type of commercials forced by the game is the so-called "rewarded ads". For instance, if you run out of a particular type of weapon charges like missiles, lasers, or whatnot, you have the option of watching an ad and getting them replenished. You're not forced to, but if you enjoy one weapon more than others, you'll have to.
Of course, those are unskippable as well. Who would've thought?
Now regarding banners, they appear less frequently now, but you'll see one from time to time. The problem with banners was that they were actually blocking the bottom menu panel where you have your weapons. So our guess is that the devs decided to take it easy with banners.
So, how do you play Solar Smash without ads? Let's see.
How to Play Solar Smash without Ads
There are several ways of blocking Solar Smash ads including using the good'ol "flight mode", downloading the adless APK (for Android), and installing a reliable adblocker application. And since iOS users can't use the ultimate "downloading the modded APK" move like Androiders, their paths from the solar smash advertisement void narrow to only one.
The "flight mode" method works for both Android and iOS. Ads can't make it to your screen when you're not connected to the Internet. The disadvantage of this adblocking method is that by enabling the flight mode you won't be able to receive calls and messages. On top of that, some of the game features won't be accessible without an active Internet connection.
Using Solar Smash MOD APK
One of the easiest ways to block ads Solar Smash is to download the modded version of the game made by enthusiasts. If you're a long-time Android user, you surely are aware of this method. Such a way of ad riddance has been around for years now. One of the most popular modded apps was YouTube Vanced (ceased to exist). There's still quite a lot of them including those with funny names like TwiF*cker or Nekogram. While these modded applications provide useful features and enhance the usability of certain platforms/services, they can also pose risks and drawbacks, including legal, security, and ethical concerns. Here are some of the potential risks of using modded APKs:
Security Risks:
Malware and Viruses: Modded APKs can contain malicious code, including viruses, trojans, and spyware, which can compromise the security of your device and personal data.
Data Theft: Some modded apps may request unnecessary permissions or access to your personal data, potentially leading to data theft or privacy breaches.
Unreliable and Unstable:
Modded apps may not work correctly or consistently. They can crash, freeze, or exhibit unexpected behavior, leading to a frustrating user experience.
Legal Issues:
Copyright Infringement: Modded APKs often infringe on the copyright of the original app developer. Downloading and distributing copyrighted material without permission is illegal in many jurisdictions.
Bans and Account Suspension: If you're caught using a modded version of an app, you could face consequences like having your account banned or suspended by the app's developers or platform (e.g., Google Play Store).
Loss of Support and Updates:
Using a modded APK means you won't receive official updates, bug fixes, or new features provided by the legitimate app developer. This can lead to a degraded user experience and security vulnerabilities.
Yes, you remove ads Solar Smash but let third parties sneak on you, send you malicious software, keyloggers, etc. Otherwise, if you can't be bothered by any of those risks, you're good to go. You can find modded Solar Smash no ads apk of different versions scattered all over the Internet forums. We suggest you not use third-party Android packages as a way of blocking ads Solar Smash if you're a security-conscious Internet user.
Now let's see how to get rid of ads Solar Smash on iOS.
Blocking Solar Smash Ads on iOS
The only good and reliable way to play Solar Smash no ads on iOS devices is to get a reputable and trusted ad blocker. No, you should not go and search for a specific solar smash adblocker, all you need is to download a standalone adblocking application that operates on the network level. This way you'll be able to block any and all ads on all browsers, apps, and games you have on your device. Consider getting AdLock as it's one of the best solutions available on the market. Let us tell you more about AdLock and its benefits.
Use Adlock to Block ads in Solar Smash
AdLock is a next-generation adblocker known worldwide for its robust functionality, convenient and user-friendly interface, and more than just "efficient" adblocking.
Being built to work systemwide, it makes browsers, apps, games, and instant messages utterly free of commercials that mess with your Internet activities. It removes all sorts of ads: banners, pop-ups, video or audio adverts, and undesired/malicious redirects. It also removes all forms of online tracking scripts and bugs.
For instance, Google retrieves data from your device every 5 seconds. What kind of data — only Google knows as it's obfuscated. We've developed our adblocker minding privacy protection and enhanced security. Adblocking is a tiny little bonus 🙂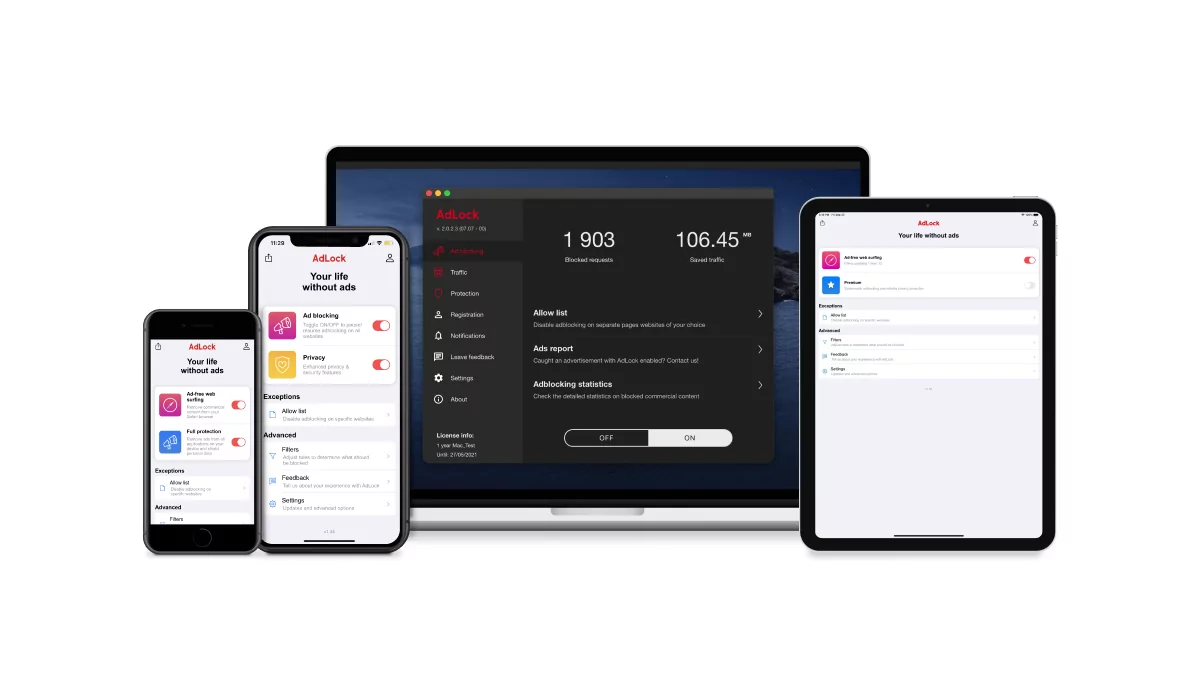 Conclusion
Solar Smash is not the only good game getting ruined by aggressive ad policy, literally any item on the list of decent f2p games has bad reviews because of annoying commercials. It's a shame that this approach became a norm in the app industry. Luckily, the problem of frequent intrusive ads can be solved with the help of AdLock in the majority of cases. Given that one adblocker can help you forget commercials even exist, you can save quite a stack on numerous "Premium" subscriptions that only offer you ad-free content and a couple of cosmetic pixels. Get yourself AdLock and see how clean the Internet can be for yourself!
Sick of obtrusive adverts?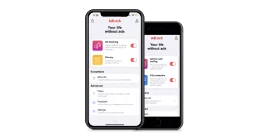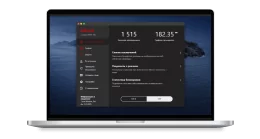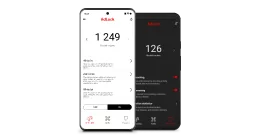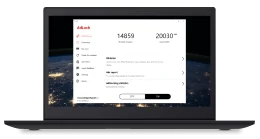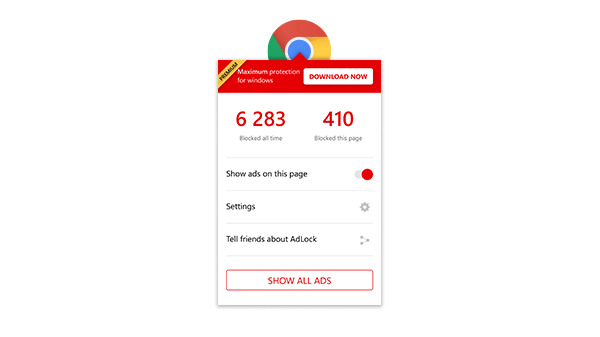 Try AdLock for free on your Windows device
Adverts and data collectors - two birds. AdLock - a stone that never misses.
Do you like this post? Share it!