How to Stop Paramount Plus Ads in The Easiest Way
You don't have to worry about your apps and browsers being cluttered with the advertisement. AdLock sweeps ads out of apps just as successfully as out of web browser.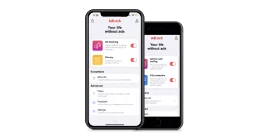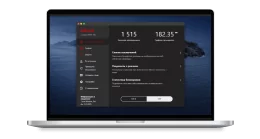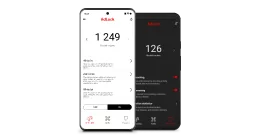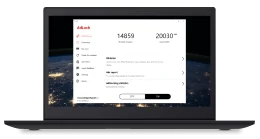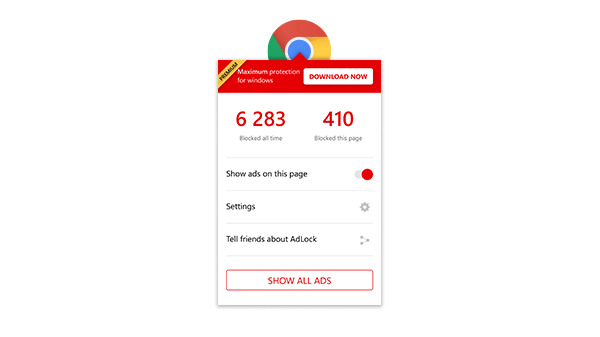 Try AdLock for free on your Windows device
Adverts and data collectors - two birds. AdLock - a stone that never misses.
Hello and welcome to the AdLock blog!
In the golden age of streaming, where an abundance of content is just a click away, one persistent annoyance continues to irk viewers: ads. Tired of those annoying commercial breaks? You're not alone. In this article, we'll help you figure out how to stop ads on Paramount Plus in several possible ways. So if this is what you were searching for, we got you covered.
If you don't want to dig through various methods and want the result right here and right now, then AdLock is for you. Our adblocker is the best solution you would find on the plains of the world wide web, and it's not bait.
Does Paramount Plus Have Commercials?
Paramount+ is a streaming service that offers a wide range of content, including movies, TV shows, and original programming. It's owned by ViacomCBS and provides access to content from networks like CBS, MTV, Nickelodeon, and more. Paramount+ also includes live sports and news broadcasts.
With all its abundance of content, this streaming service has frequent commercial breaks that interrupt the viewing experience and are pretty frustrating. And while you might assume that subscribing to the Paramount+ plan would solve this issue, it won't. Paramount Plus has ads. Plus users report seeing adverts when watching live TV streams and shows that "include brief promotions to keep viewers in the loop on new and upcoming Paramount Plus programming."
Fortunately, there are ways to stop ads on Paramount Plus and enjoy smooth streaming. In this article, we will explore the easiest and most effective ways to enjoy Paramount Plus without ads so you can sit back and enjoy your favorite content without any interruptions. You'll find a convenient workaround in this article whether you're using a computer or mobile device.
Get a Paramount Plus Premium Account
One of the easiest options to avoid ads on Paramount Plus is to subscribe to the ad-free version, known as the Paramount Plus Premium Plan, which costs approximately $9.99 per month. If you opt for the cheaper Paramount Plus Essential Plan, which costs around $4.99 per month, you will have to endure ads during your streaming sessions, which can be quite disruptive and annoying. Therefore, if you wish to enjoy smooth and uninterrupted streaming without being bombarded with ads, you can upgrade to the Paramount Plus Premium Plan.
Although it's said that the Paramount+ Premium has no ads, you will still see a metric ton of commercial breaks and sponsored sections. These 10-15 seconds promos most often come in between series and tease new shows/movies but are not limited to only content promotion.
| | | |
| --- | --- | --- |
| Subscription Plan | Monthly Cost | Annual Cost |
| Paramount+ Essential | $5.99 | $59.99 |
| Paramount+ with SHOWTIME (formerly Premium with SHOWTIME) | $11.99 | $119.99 |
Keep in mind that subscription prices can differ significantly from one region to another. To find the specific subscription prices for Paramount+ in your region, we recommend visiting the official website/app, where you should be able to view the current pricing options. Make sure you turn off your VPN (if you have one).
To admit, there are a lot of websites and forums all over the Internet providing access to premium accounts at a lower price tag, and, sometimes, even for free. We suggest you don't fall for those offers as their origin is unclear — they're either stolen or pose a threat to privacy and security. Moreover, such an approach violates terms of service which would lead to bans and lockouts, or even legal consequences. We should also remind you that sharing premium subs with random people all over the world can expose you to scams and malicious actors who may try to trick you into providing personal data or downloading malware.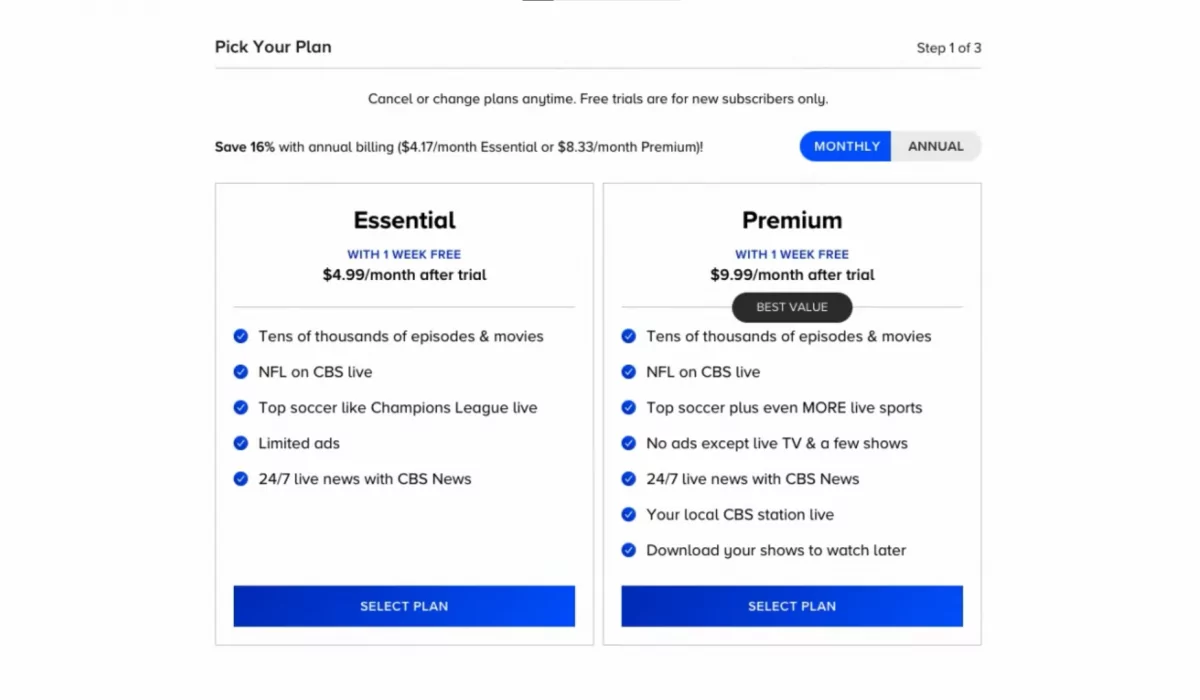 Why am I getting ads on Paramount Plus Premium?
One would wonder, why they would see ads if they have an ad-free Paramount+. Given that this is not an isolated case, let's look closer at this problem.
If you are subscribed to the ad-free version of Paramount Plus, which is the Premium Plan, and still seeing ads, there could be a few reasons for this.
Firstly, it's possible that you may have accidentally subscribed to the ad-supported version of the service, instead of the ad-free Premium Plan. Double-check your subscription details to ensure that you have signed up for the correct plan.
Another reason Paramount Plus without commercials is not working for you could be due to technical issues or glitches in the system. Try logging out of your account and then logging back in to see if the issue persists.
It's also worth noting that some content on Paramount Plus may include product placements or sponsorships. These are not actual ads but rather promotional content that is part of the show or movie.
There's one more thing. If you've just upgraded to Premium and see ads, try to relog into your account. If this didn't help, you could try to reach out to Paramount support.
If you have ruled out the above possibilities and are still experiencing ads on Paramount Plus Premium, it's best to contact the service's customer support team for assistance. They can help identify the issue and find a solution to ensure that you can enjoy an uninterrupted, ad-free streaming experience.
Stop Ads on Paramount Plus With Adblocker
Let's consider the most convenient and stress-free way of blocking ads on Paramount Plus. Of course, we're talking about an adblocker. Stopping ads on Paramount Plus with an ad-blocker can be a quick and easy solution for those who find commercials quite annoying and don't want to get another pricey "premium" in their stack. However, it's important to note that Paramount Plus may not allow some ad-blockers to be used on their platform, and attempting to use one may violate their terms of service. Here are some general steps to follow if you decide to use an ad-blocker to watch Paramount without commercials:
Install a reputable ad-blocker extension (or you may stick with a full-fledged application, which is much better) on your web browser, such as AdLock or uBlock Origin.
Open your web browser and navigate to the Paramount Plus website.
Log in to your account and start streaming your desired content.
If ads appear during your streaming session, the ad blocker should automatically block them from appearing on your screen.
If the adblocker does not work, you may need to adjust its settings or try a different one.
Keep in mind that using ad-blockers may be against the terms of service for Paramount Plus and could result in the suspension or termination of your account. But, it's only if you use a primitive adblocker that works superficially and roughly. You should choose carefully.
And that's why a full-fledged AdLock application is the best ad blocker for Paramount Plus. It is developed by cybersecurity experts who know their onions. It works systemwide and cleans up adverts across your browsers and other software that delivers commercials. You wouldn't need to search for a specific paramount plus ad blocker since AdLock does it all. Consuming just a bit of your device's performance, it provides the best adblocking efficiency among all adblockers available on the Internet. This is how to get rid of ads on Paramount Plus with AdLock!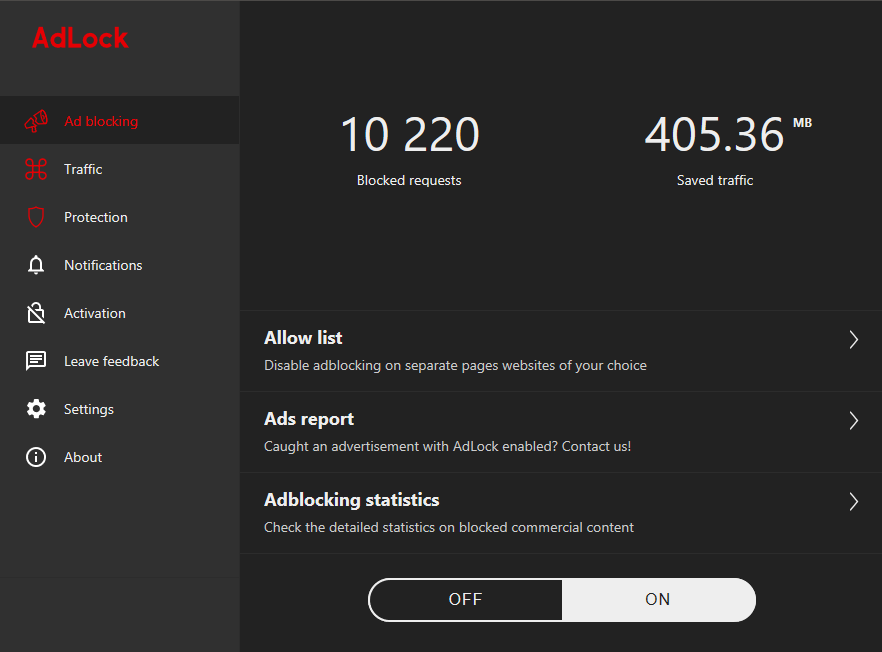 Use the "Picture in Picture" Feature to Bypass Ads
Here's another workaround. You can use a "Picture in Picture" viewing method, and here's how to skip ads on Paramount Plus using it. The "Picture in Picture" feature allows you to continue watching your chosen content in a small, resizable window while the ad plays in the background. Here's how to use this feature:
Open the Paramount Plus website or app and log in to your account.
Start playing the content you wish to watch.
When the ad begins, look for the "Picture in Picture" icon, which is usually located in the bottom right corner of the screen.
Click the icon to activate the feature, and the content will continue playing in a small window while the ad plays in the background.
You can resize the window and move it to any part of your screen, allowing you to continue watching while the ad plays.
It's worth noting that this workaround may not work for all ads or on all devices, as the "Picture in Picture" feature is not supported by all platforms. Therefore, it's not a 100% working method you should count on.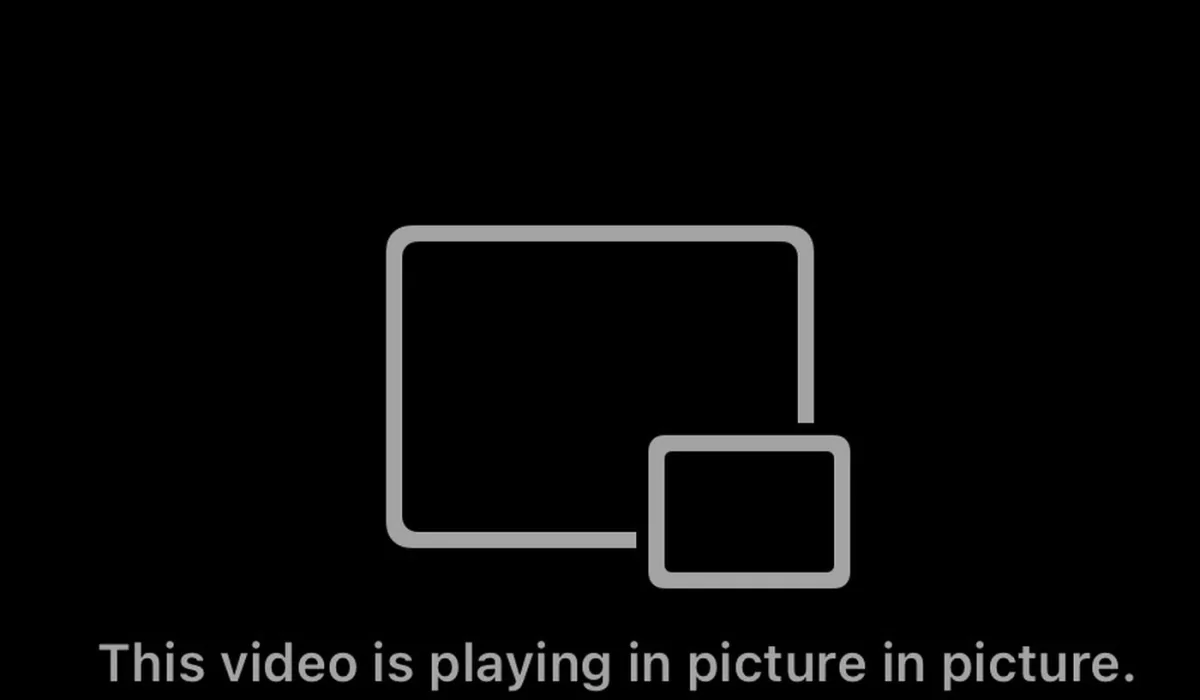 How Many Ads on Paramount Plus Essential Plan
The number of ads you will see on the Paramount Plus Essential Plan can vary depending on the content you are watching and the specific advertising deals that Paramount Plus has in place. However, as a general rule, the Essential Plan typically includes a moderate amount of ads during programming.
On average, you can expect to see about four to six minutes of advertising per hour of streaming on the Essential Plan. These ads may include both traditional commercials as well as product placements and sponsorships integrated into the content itself. Reddit users have counted ads during their pastime, and here's what they say.

It's worth noting that while the Essential Plan is a more affordable option compared to the Premium Plan, it does come with the trade-off of having ads during streaming. If you prefer an uninterrupted streaming experience without any ads, the Paramount Plus Premium Plan may be a better option for you, albeit at a higher cost.
Watch Paramount Plus Content on Ad-Free Platforms
Watching Paramount+ content on ad-free platforms typically involves subscribing directly to Paramount+ with an ad-free plan or using a streaming platform or device that offers ad-free experiences. Here's how you can do it:
Subscribe to Paramount+ Ad-Free Plan:

Visit the official Paramount+ website.
Sign up for an ad-free subscription plan if it's available in your region.
Provide your payment information and complete the registration process.
Once subscribed, you can access Paramount+ content through their official website or mobile app without ads.

Use an Ad-Free Streaming Device or Platform:

Some streaming devices or platforms offer ad-free experiences for various streaming services, including Paramount+.
Examples of such platforms include Amazon Fire TV, Apple TV, and Roku. If you have one of these devices, you can often access Paramount+ through their apps or channels, and you may have the option to watch without ads.
To use this method, make sure to subscribe to Paramount+ separately, and then access it through your preferred ad-free platform.

Consider Premium Bundles:

Some providers offer bundles or packages that include Paramount+ without ads along with other streaming services, and these bundles might offer an ad-free experience.
Check with your internet or cable TV provider to see if they offer any premium bundles that include an ad-free version of Paramount+.
Also, you can purchase episodes through video stores like Amazon, Frontier, Google Play, iTunes, Vudu, etc. so they would not have ads during the episode. You can then watch episodes on the app or website of the service you purchased from, not through the PP app/site.
Please note that the availability of ad-free options and supported platforms may vary by region and over time, so it's a good idea to check Paramount+'s official website and the documentation for your streaming device or platform for the most up-to-date information on ad-free options and compatibility.
AdLock and Paramount Plus Ads
AdLock is a popular ad-blocking software that is known for its effectiveness in blocking ads on various websites and platforms.
AdLock uses advanced algorithms to detect and block ads on a wide range of websites, including streaming platforms like Paramount Plus, Hulu, Crunchyroll, Twitch, and different apps/games. Our brainchild is designed to work seamlessly in the background without impacting the user's browsing experience or causing any performance issues.
That being said, it's important to note that the effectiveness of any ad-blocker can vary depending on the website and the type of ads being displayed. Moreover, advertisements and the way they're delivered are constantly changing to make adblocking algorithms inefficient, so it's vital to track changes. We at the AdLock development department are carefully checking all novelties and changes in advertising so that our customers can enjoy smooth and adless work and leisure.
It's worth noting that AdLock is available for all popular operating systems and devices out there. We block ads in almost all games and apps from application stores by default. Yet, you can tweak AdLock's settings to meet your specific needs.
Final Thoughts
Ads are definitely an annoying distraction whether you're streaming on Paramount Plus, or surfing the Internet. Luckily, there are several ways to block them and enjoy uninterrupted viewing. Some options include using ad-blocker software such as AdLock, upgrading to the ad-free Paramount Plus Premium Plan, or using the "Picture in Picture" feature to bypass ads. Ultimately, by following these methods, you can have a more enjoyable experience on Paramount Plus without ads. So, now you know how to remove ads on paramount plus. The choice is up to you.
FAQ
Why is Paramount Plus showing ads?
Paramount Plus shows ads as a way to generate revenue and offset the costs of producing and licensing the content available on the platform. The platform offers two subscription options: the Essential Plan, which is cheaper but includes ads, and the Premium Plan, which is more expensive but provides an ad-free streaming experience. And although there are paramount plus ads on premium subscriptions, they're called "promotions" and "sponsored" breaks.
What ads appear on Paramount Plus?
The ads that appear on Paramount Plus can vary depending on several factors, including the viewer's location, the content being watched, and the advertising deals that Paramount Plus has in place. Generally, the ads on Paramount Plus are typically targeted toward the platform's audience, which tends to be primarily composed of individuals interested in movies, TV shows, and other forms of entertainment. Advertisers may promote products or services that are related to the content being viewed, such as movie merchandise, or other products and services that may be of interest to viewers.
How bad are the ads on Paramount Plus?
Well, it depends. Generally speaking, ads on the platform are designed to be unobtrusive and not overly disruptive to the viewing experience. You won't face inappropriate ads including adult topics, gambling services, and whatnot. Nonetheless, Paramount+ commercials are annoying and that's for sure.
Paramount Plus freezes on ads. Why and what to do?
If your Paramount Plus streaming freezes during an ad, there could be several potential causes. Here are some possible reasons why this might be happening and what you can do to address the issue:
Slow internet connection — reset your internet connection;
Outdated app — reinstall the app;
Device compatibility issues — it may happen that your device doesn't meet the min. Requirements for the app, so you should check them;
Ad-blocking software — oftentimes, an average free noname adblockers may cause freezes and stutters.
Sick of obtrusive pop-up adverts?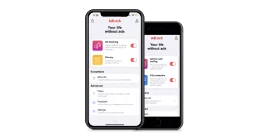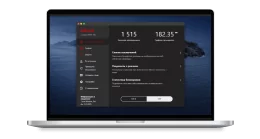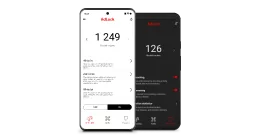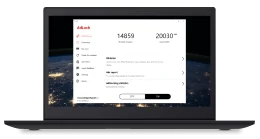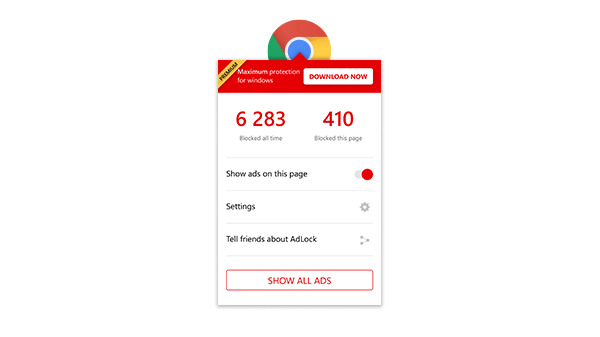 Try AdLock for free on your Windows device
Adverts and data collectors - two birds. AdLock - a stone that never misses.
Do you like this post? Share it!