How to Remove Ads in Roblox in 2023
The most convenient ad remover is here
Oh, behold, the wonders of Roblox ads! Prepare to be dazzled by their astounding simplicity and awe-inspiring mediocrity! These ads, carefully crafted by the "creative" minds of the platform, take the form of static banners designed to impress absolutely no one. Virtual billboards look just as shady as the games they promote and often contain false advertising.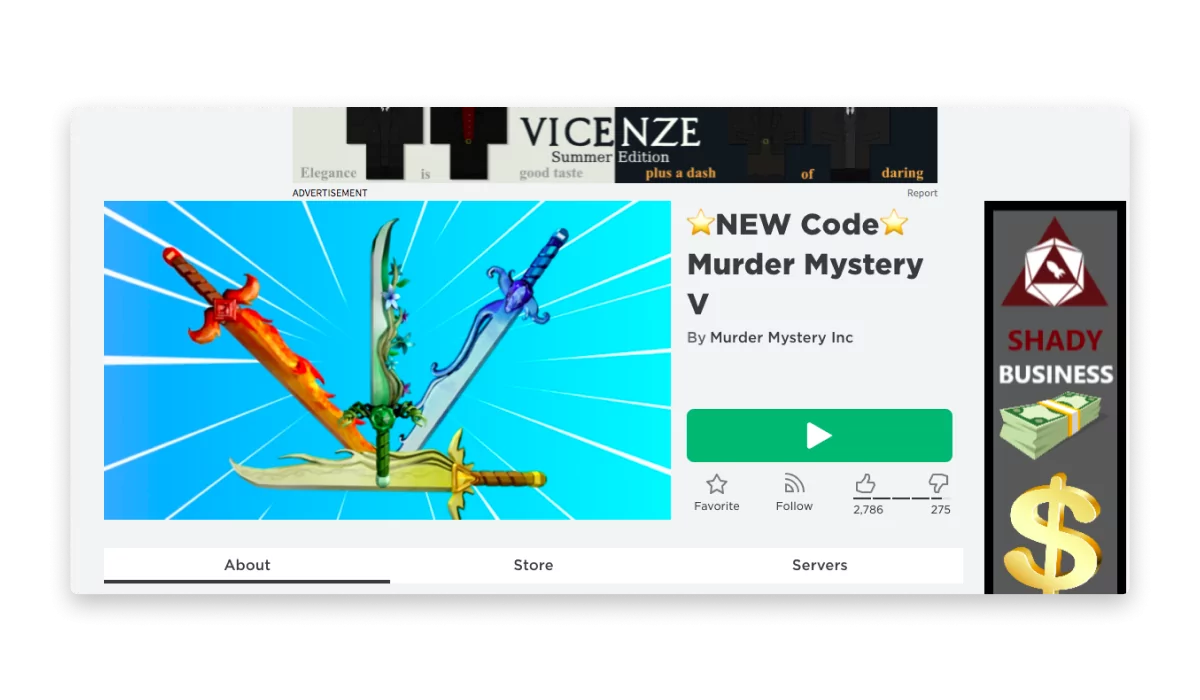 At least, Roblox forbade targeting kids under thirteen, but adults and kids slightly older still deserve defense against the ads. In this article, we will investigate the types of ads and places of their habitat and determine the best way to block ads on Roblox. And, of course, AdLock will help us in our journey.
Understanding Ads in Roblox
Roblox delivers three types of ads. These ads are strategically placed to reach a global audience and drive traffic to content.
Banner Ads: These ads typically appear at the top of the screen, spanning the page's width. They are visible across various pages.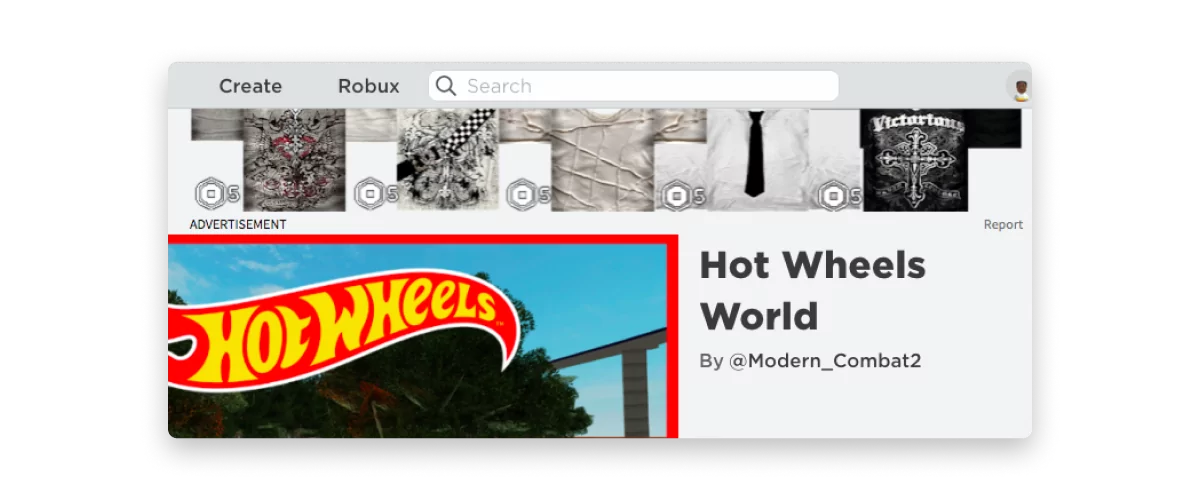 Sidebar Ads: Found on the right side of the main content, sidebar ads aim to catch users' attention while browsing.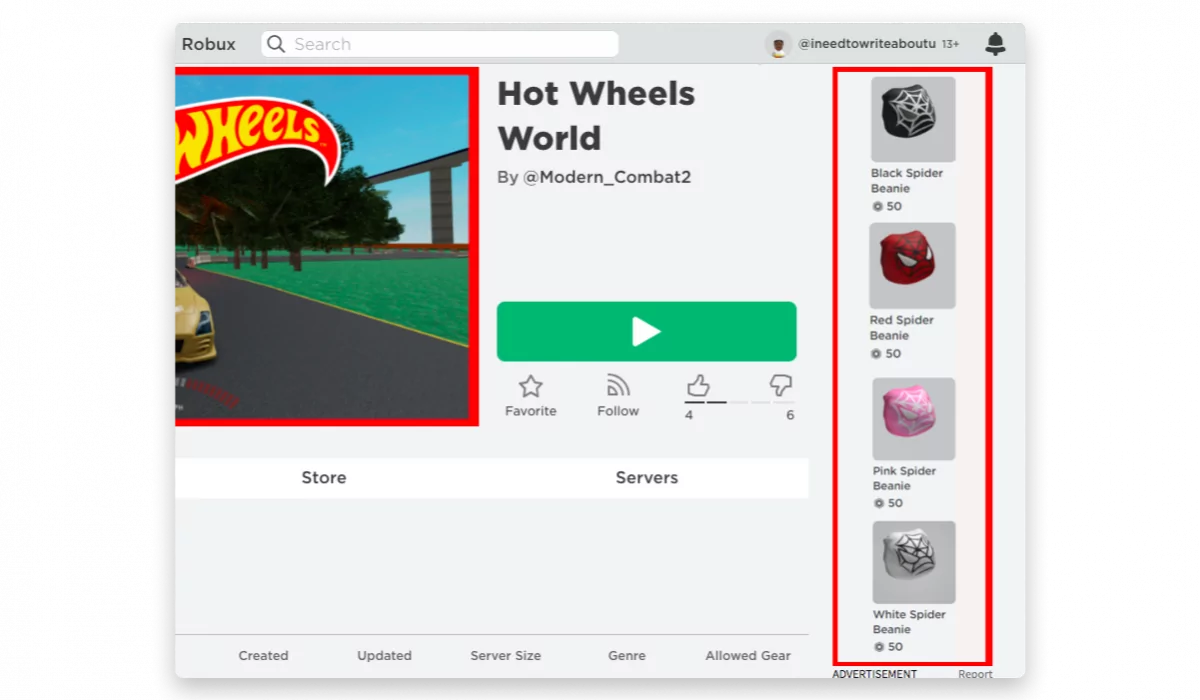 Immersive ads: A new type of Roblox advertising is represented as billboards or portals placed by developers inside their experiences. They allow Roblox to serve ad content from affiliated advertisers programmatically. For now, it's impossible to stop Roblox ads of this kind.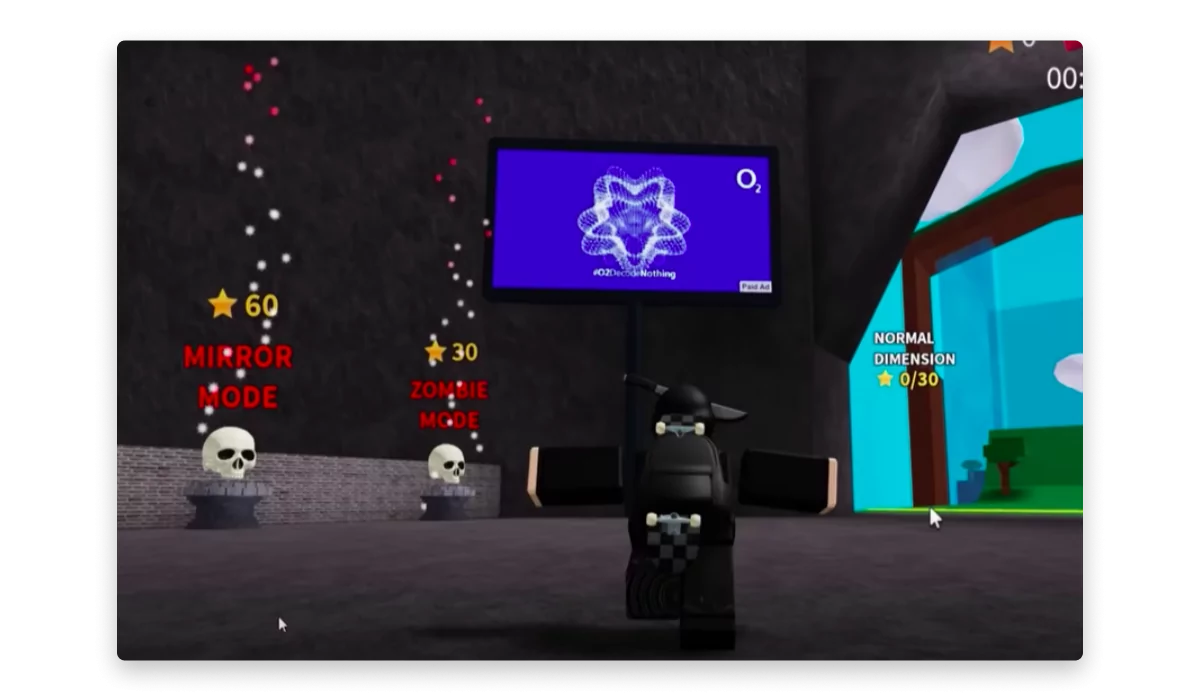 Roblox's creative advertising spaces promote games, experiences, and sponsored content, providing developers and creators with a captivating medium to showcase their work. While some users may find these ads enchanting, others might find their mediocrity insulting.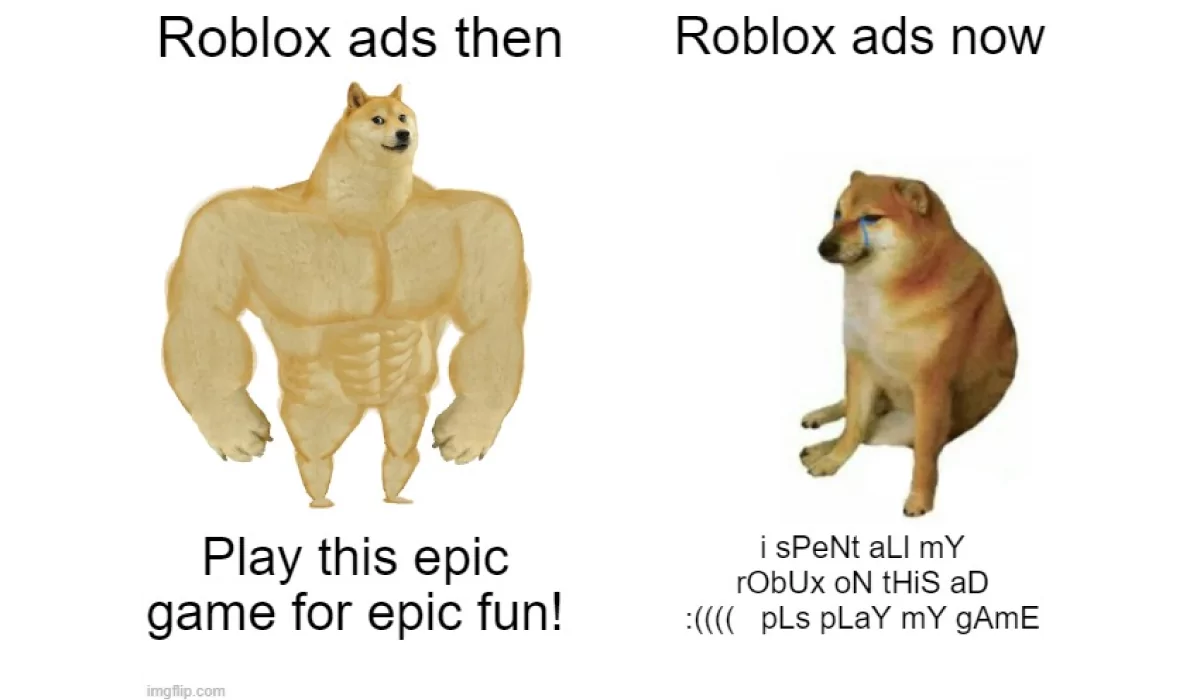 The banner and sidebar ads are not present on the Roblox apps on Windows, Mac, iPhone, or Android. The immersive ads, however, are very much likely to become an ordinary experience in…experiences.
How to Remove Ads on Roblox
Now it's time to discover how to get rid of ads in Roblox. We collected the most effective methods that will 100% solve your issue.
Using AdLock to Get Rid of Ads in Roblox
AdLock is a powerful tool that eliminates all user-made Roblox ads. Not only does it make Roblox ads invisible, but it also optimizes screen space for a clearer view of essential content. Installation and usage guide for AdLock as a Roblox ad blocker:
Download and install AdLock for Windows or AdLock for Mac.
Choose and purchase a preferred plan to obtain your license key.
Launch AdLock and click on the Activation option. Paste your 9-digit license key in the provided field.
Click on the Ad-blocking option and find a large on/off toggle. Switch it to the On position to enable ad blocking.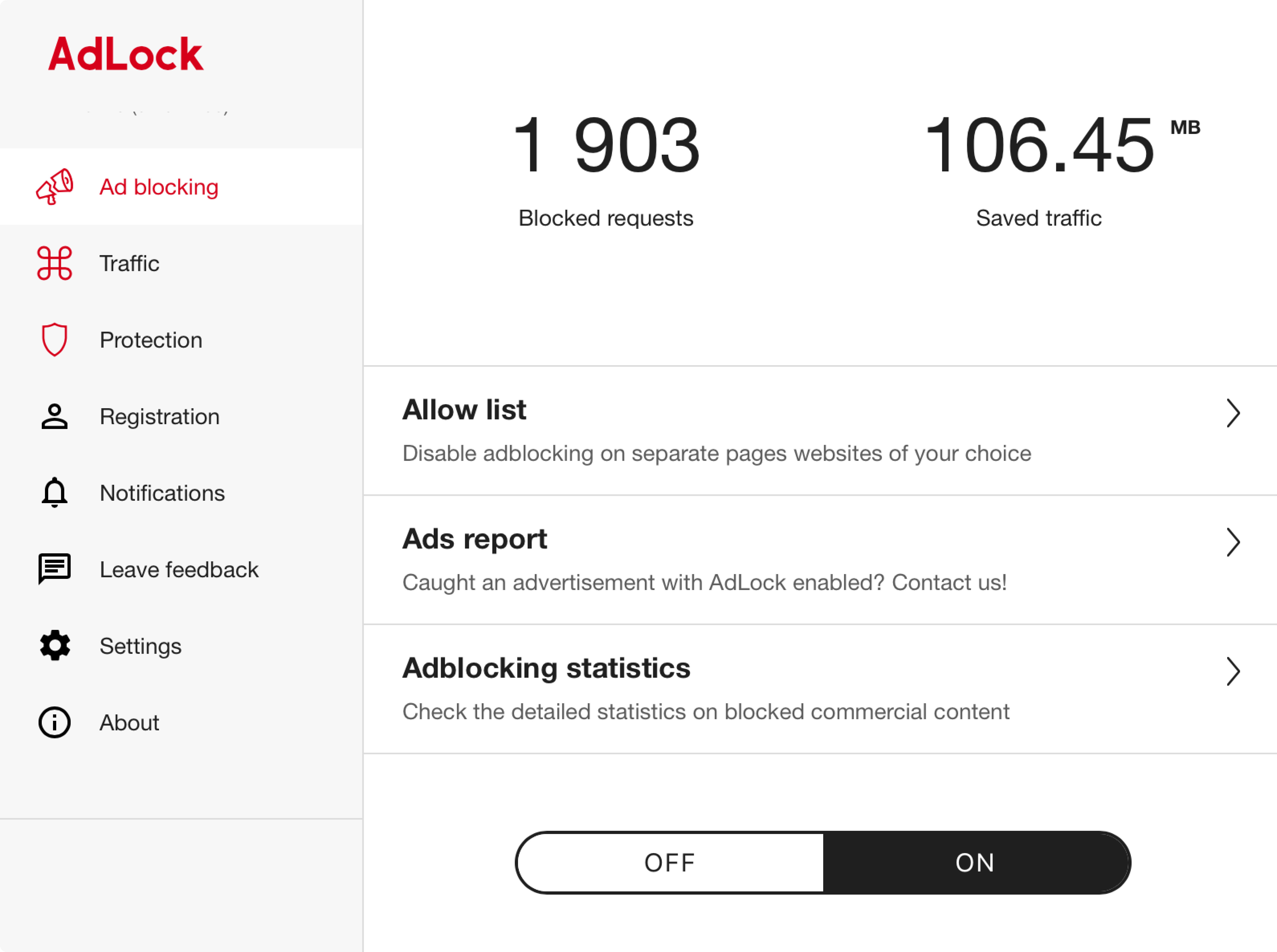 Browser Extensions and Other Ad Blockers
Several ad-blocking extensions are available to remove ads on Roblox. However, we recommend AdLock for its reliability and performance. AdLock is a free ad-blocking extension compatible with Chrome and Safari. Unlike other extensions that rely on questionable monetization tactics, AdLock is supported by our paid products. Rest assured, AdLock doesn't collect any user data, as stated on its Chrome Web Store page. The extension is highly customizable, featuring adjustable settings for a personalized ad-blocking experience. With a simple activation button, AdLock is user-friendly and easy to install. Download AdLock for Safari and Chrome to enjoy an ad-free internet experience.
Upgrading to a Roblox Premium membership
By upgrading to Roblox Premium, you'll only remove Roblox ads that promote Premium membership, but you may still see them occasionally.

It's not in the interest of the platform to delete ads on Roblox, as they allow users to promote their games, crafted items, and groups, which is a key appeal of the platform. Premium offers various benefits, including discounts on specific items, access to exclusive places, and other perks.
Creating an ad-free Roblox experience
This paragraph explains immersive ads and is dedicated to Roblox developers. Immersive Ads in Roblox allow you to incorporate ad units into your experience, letting Roblox serve ad content to active users. These ad units come in two formats: Image Ads, static and non-clickable images within the 3D space, and Portal Ads, static images with doors teleporting users to an advertiser's experience. Ad content is personalized for users, so different users may see various images or teleport to different advertiser experiences from the same ad unit. If eligible to see ads, you can potentially earn Robux based on users' interactions with ad content. Roblox pays out earnings on the 25th of the following month from when you inserted the ad units. Confirm the ad unit's validity before publishing your experience to ensure seamless ad serving. Remember that not all users are eligible to see ads, and you can use the PolicyService API to customize ad visibility accordingly.
As a person in charge, you decide when to stop Roblox ads inside your experience. So, you can make some of your games safe havens from advertising and attract even more loyal users.
How to Get Rid of Ads on Roblox Mobile
You shouldn't encounter ads inside the Roblox app, apart from newly introduced billboards. Advertising in the app made a lot of games glitch because developers abused it by putting too many ads before the game. However, you can remove ads from the Roblox website or save yourself from any potential ads, including other popular apps and games.
There are two widely accessible ways for an ad-free experience on mobile.
First, using a VPN service to reroute your traffic, tricking servers into believing you're located in a different country. Opt for a country less susceptible to advertisers' targeting. To maximize effectiveness, check the supported languages of your game and select a country from the VPN service list that speaks neither of them. This approach may help you avoid seeing ads altogether.
Second, use an ad blocker. For example, AdLock offers a comprehensive system for smartphones that attacks annoying ads across web pages, apps, and games. We've strived for simplicity, making the installation process a breeze. Just install AdLock on your Android or iOS device, activate it, and follow the setup. Voila! AdLock efficiently removes ads from mobile games and applications.
How to block ads on Roblox on iOS with AdLock:
Download AdLock on your iPhone or iPad.
Open Settings, find and tap Safari.
Tap Extensions and switch on all AdLock toggles.


Launch AdLock, and tap the Ad-free web surfing toggle to enable ad-blocking. Wait for a couple of minutes until AdLock finishes downloading all necessary filters.
Tap the Premium toggle and choose a $12 yearly or $3,49 monthly plan. You'll get a 7-day trial, and if you don't like the work of AdLock, you'll receive your money back, no questions asked.
How to remove all ads on Roblox on Android:
Download AdLock on your Android phone or tablet.
Launch AdLock and tap a hamburger menu and choose Settings.
Tap Check for Updates and tap UPDATE in the next window.


Go to the AdLock tab and tap a big red button INSTALL CERTIFICATE to enable HTTPS filtering.


Verify your identity in the following window by scanning your fingerprint, setting a graphic key, or creating the password.
Tap a hamburger menu and choose Buy Now and select your plan.
AdLock can block ads on games from most developers. Though, if it fails, we guarantee you your money back. If you want to know beforehand whether AdLock will remove ads in the bottom right corner of Roblox or in a particular app, please don't hesitate to contact us via our email at support@adlock.com.
Remove Roblox Ads From Your Device Permanently
Obnoxious ads promoting Roblox tend to bombard users with unwanted content. If you encounter persistent pop-ups linking to Roblox on your computer, it could be a sign of adware, which can be both annoying and potentially harmful. Please read our guide on adware on Windows to learn how to remove it. However, when dealing with regular ads on websites and applications, using AdLock can be a powerful solution to stop Roblox pop-ups, providing a seamless and ad-free browsing experience. With AdLock's efficient ad-blocking capabilities, you can bid farewell to those eyesores and enjoy a smoother online experience.
Final Thoughts
Roblox ads have been a prominent aspect of the platform, serving as a means for developers and creators to reach a vast audience. And Roblox is not the greediest company in advertising, as the overall number of ads has decreased over time. However, the introduction of immersive ads has sparked concerns among users due to potential intrusiveness and interruption of gameplay. As such, it becomes crucial for users to know how to remove ads in Roblox to regain control of their gaming experience.
Frequently Asked Questions
Does Roblox have ads now?
Yes, Roblox has ads now, as always. This article will tell you everything about them in great detail.
Why are there ads on Roblox?
It's a great way to reach a global audience and get more people interested in your content. Roblox offers various official advertising products for you to use, and if that's not enough, you can also advertise independently in your own experiences.
Why am I getting ads on Roblox mobile?
The ads you see on mobile Roblox are immersive and placed by developers or the platform. Those ads are usually associated with brands who seek representation on a popular platform. It's impossible to remove Roblox ads of that kind.
The most convenient ad remover is here
Do you like this post? Share it!