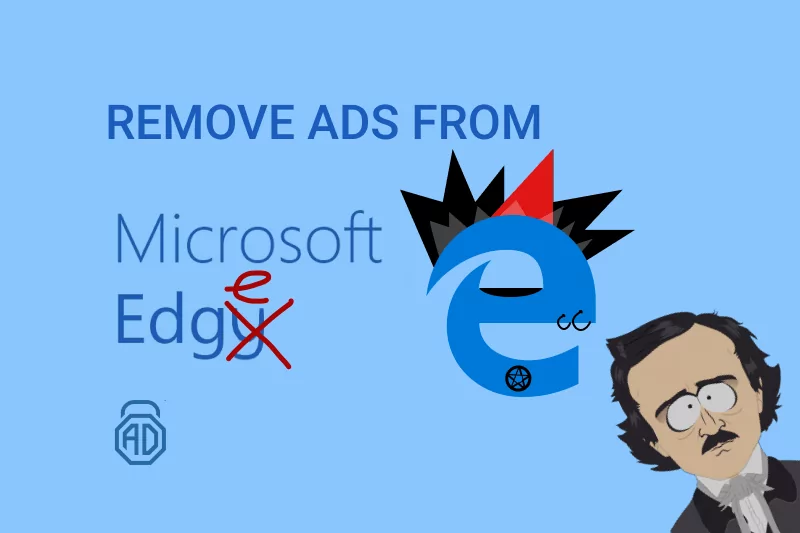 Microsoft Edge is just as crowded with annoying advertising as any other browser. Modern types of ads have no morals they can easily cover the 70% percents of the web page or even hide it completely. And if you start browsing how to block ads on Edge, then they can bore you no further.
How to Block Ads on Microsoft Edge in Windows 10 Using AdLock
First of all to remove ads from Edge browser you need to download and install our application. You can use unlimited AdLock for a 14-day trial free of charge and with no strings attached. AdLock will disable ads in your Windows 10 apps just as well, we hope you'll enjoy it.

Try for free today!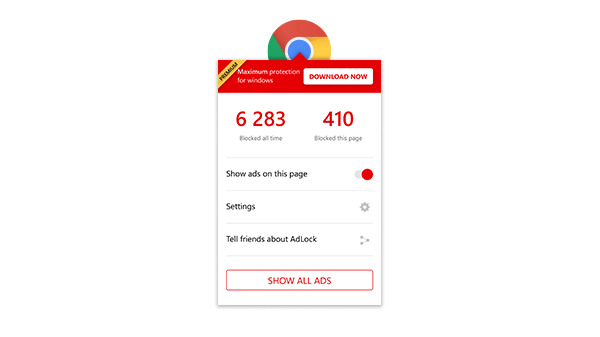 Try AdLock for free in your Chrome browser
For Browsers
Open and adjust AdLock
From the moment AdLock is launched it will automatically start to block advertisements. So if that's what you were looking for you can skip this step close AdLock window and go enjoy web surfing with no more ads. But if you're curious, you can adjust our ad blocker for your special needs. AdLock settings are set up by default to hide all types of commercial content on browsers and applications though you can set a list of exclusions. For example, you want to shut off an ad blocking on a certain website, but you don't want to deactivate AdLock completely then you add the URL of such website to your list of exclusions. The list can contain both websites and applications. To do so open an AdLocker tab in the application, click on Add domain name and type a URL in this format: www.example.com. Since then all websites will have no ads except that one.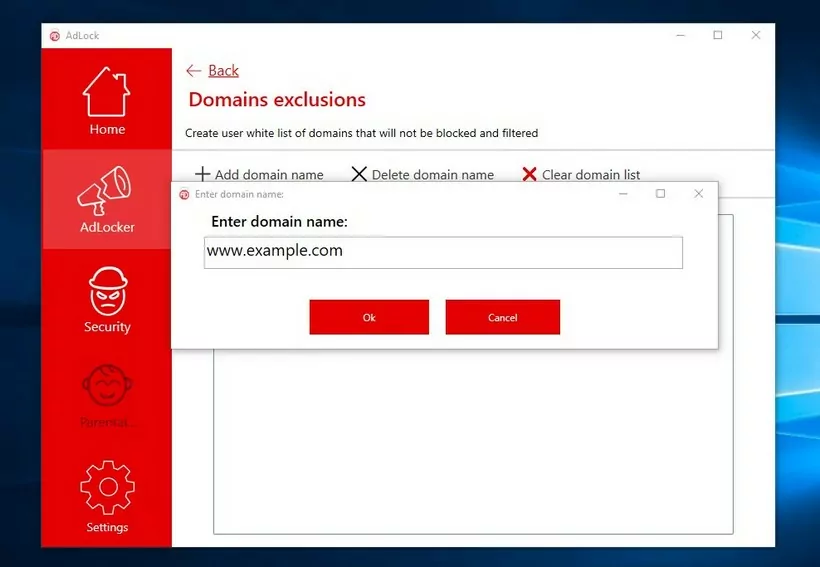 How to Disable Ads on Edge via HOSTS File
This method to stop adverts on Edge is the most simple, yet effective. You don't let your browser to get the information from the server where the ads are located. To make it work, you will need to download hosts file from here the downloading will start automatically and then edit your hosts file. Follow the next instructions to know how to block ads on Microsoft Edge using the hosts file.
Unzip the hosts.zip and open file HOSTS with a notepad. Copy everything below line # [Misc A – Z].

In a notepad window press CTRL key and press O to open Open File dialog, type the following path C:\Windows\System32\drivers\etc in the breadcrumb trail, and choose All Files in the File Type drop-down menu in the right bottom corner of the window, choose the Hosts file and click Open.

Paste after line # ::1 localhost text you copied in the first step. Save changes and exit the notepad.
Restart your computer for changes to take effect.
You never know what ad will finally infect your computer with malware. But you can take care of the future of your device and
stop ads on Mozilla Firefox
finally.
How to Stop Ads on Edge by Adjusting Your Browser Settings
Microsoft offers you an option to block pop-up ads on Edge browser, and even though this option is yet to be working well, it won't harm to use it anyway.
Launch Edge click the three-dots more actions button in the upper right corner and choose Settings.
Scroll down and click View advanced settings. Find there Block pop-ups toggle and switch it on.
This method doesn't provide you Microsoft Edge with no ads though it cuts down a good number of unwanted pop-ups.