17 Free Movie Websites With No Ads
The number of streaming services is spiraling out of control. Now, if you want to watch a new hot TV show or movie, you must almost certainly subscribe to another service. As the cost of living rises, the expense of multiple streaming movie websites without ads becomes harder to justify. Moreover, these platforms frequently jack up their prices each quarter. Considering all that, we understand why many internet users dust and iron their good ol' Jolly Roger flags. While we don't endorse such practices, we've compiled a list of websites for free online movie streaming. This way, you can click away from a shady site if you inadvertently stumble into one.
We have to tamp you down right on the spot because there are no free movie websites without ads. Even pirates have to fuel their servers. We've omitted the most annoying ones, keeping the more subtle ones. If ads still distract you too much, you can always enable AdLock.
| | |
| --- | --- |
| Name | Top Advantage |
| Crackle | best documentary |
| Peacock TV | high-quality video |
| Funimation | the biggest importer of anime |
| Tubi | free legal streaming |
| YouTube | it has Dogma, duh! |
| Popcornflix | forever free legal movie library |
| Pluto TV | library of over 250 live channels and on-demand content |
| Yes!Movies | extensive library of free movies and TV shows |
| LosMovies | large selection of international movies and series |
| Fmovies | high-quality streaming and a vast collection of movies |
| Vumoo | intuitive design and minimal ads for uninterrupted viewing |
| Solarmovie | comprehensive movie database with minimal buffering |
| 5Movies | rich selection of movies and series across genres |
| AZMovies | fast streaming and organized interface for movie lovers |
| LookMovie | high-definition content and ad-free streaming |
| MoviesJoy | no sign-up required, multiple streaming server options |
| 123Movies | easy-to-use interface |
Crackle is a fantastic US-exclusive free streaming service with a mix of movies, TV shows, and some original stuff. It's legit, but you gotta put up with ads that pop up occasionally during your binge sessions. You won't find the latest blockbusters, but they have some remarkable signature series like "StartUp." Best part? No need to sign up or pay for a subscription – just hop on and start watching. Those ads you see are what keep it free. So, if you can handle a few ad breaks, it's a sweet deal for some entertainment.

Peacock TV offers a range of legal content, including movies, series, and original shows. It's free because it offers a basic version with ads and a premium version if you want to go ad-free. The platform has some exciting signature content, like "The Office" and original series like "Brave New World." Access is easy, and you can stream on various devices. Just set up an account, choose your plan, and start watching. The catch? Well, it's only available for viewers in the UK, Ireland, Switzerland, Germany, Austria, and Italy.
Read also How to Watch Peacock without Ads.
​

Funimation is a platform that offers legal content specializing in anime and East Asian entertainment. It provides both free and premium content, with ads supporting the free version. Signature series like "Dragon Ball," "One Piece," and "Naruto" make it a hub for anime enthusiasts. Users can access the library with a free account but will experience ad interruptions. The main disadvantage is paying for an ad-free experience, which can be frustrating for those who prefer uninterrupted viewing. Nonetheless, Funimation is a go-to destination for anime fans. Luckily, our article can teach you how to watch anime without ads.
Tubi stands out with its extensive library of legal, free movies and shows. You can enjoy popular titles like "The Pursuit of Happyness" or "3:10 to Yuma" without breaking the bank. However, the catch is ads; you'll have to endure occasional interruptions as Tubi is ad-supported. The main advantage is its vast, varied content, making it an attractive choice for budget-conscious viewers. But, like many free platforms, you'll need patience to sit through ads, which can detract from your viewing experience.
YouTube offers a vast range of content, including legal movies and series, although it's primarily known for user-generated videos. Many creators upload their work, making it freely accessible. Some movies and shows are available for rent or purchase, while others are free with ads. In my opinion, the most distinguished movie available on YouTube for free is "Dogma." Its availability is a big slap in the face to Harvey Weinstein, who didn't sell the rights to the movie back to Kevin Smith and now doesn't have the resources to pull it from the video platform.
Popcornflix is a free streaming platform known for its legal content. It offers a library of movies and series for free, and its collection includes some noteworthy titles. The platform is ad-supported, which allows it to provide content without a subscription fee. While you'll have to tolerate some ads during your viewing experience, it's a small price to pay for access to a range of movies. The main downside is that the selection might not be as extensive as some premium services, and the content rotates, so your favorite movie may not always be available.

Pluto TV offers a unique streaming experience with its diverse content selection. It features a wide variety of content from 170 providers, with its signature series being "Star Trek: The Next Generation." One of the standout features is that Pluto TV is entirely legal, providing a guilt-free viewing experience. The best part? It's entirely free and supported by ads. No need for a subscription; just sign up and start enjoying a plethora of entertainment options.
Yes!Movies boasts a huge collection of movies and shows, but here's the catch – much of it falls into a legal gray area. They offer this stuff for free, which is great if you're on a budget. However, be ready to fend off a barrage of annoying pop-up ads. They can get pretty aggressive. While it's a treasure trove for movie buffs, the legality and security of the site are somewhat dubious. So, enjoy all the free content, just with a side of caution.
LosMovies, your cinematic retreat! The major win here is its vast library – from classics to the latest hits, you're covered. The website design is straightforward, no fancy frills. Now, the legality is a gray area, so tread carefully. But the sweetest part? It's all free! No need for sign-ups. Just some ads to endure. The catch? You might encounter pop-ups and redirects, so an ad blocker is a handy sidekick.

Fmovies is the Netflix for freebie fans with a sleek and simple design. The bad news? The legal stuff isn't airtight. You'll discover an extensive collection of signature movies and series, but sometimes, it's a bit tricky to access the library with pesky ads. Ad blocker to the rescue! Although it's not 100% legit, Fmovies is a treasure trove for movie buffs.

Vumoo offers a sleek and user-friendly design. It doesn't host any of the titles on its servers and claims third parties provide all its content. Vumoo can try to shrink responsibility all it wants, but that doesn't make its content any more legal. Anyhow, the platform features a variety of movies and series, including some popular titles. Vumoo's library is accessible without the need for registration. However, users should be aware that the site relies on ads to support its free service, so that you may encounter occasional interruptions. The main disadvantage is the reliability of the site, as its availability can vary, and it's essential to have ad-blocking capabilities for a smoother viewing experience.
Solarmovie offers a vast selection of movies, making it a treasure trove for cinephiles. Its clean and user-friendly design ensures a hassle-free movie browsing experience. Like Vumoo, Solarmovie claims that it only provides access to third-party content, yet the legality of the content on the website is a gray area, so caution is advised.
The best part is that you can enjoy all these movies without opening your wallet, as Solarmovie is entirely free. From the latest blockbusters to timeless classics, you'll find a wide range of films to choose from. The best part? No sign-ups are required; you can dive straight into the cinematic wonders.
While Solarmovie provides an excellent movie-watching experience, occasional ads might pop up. These ads, while not overly intrusive, can disrupt your movie time.
5Movies, a go-to for movie enthusiasts, offers a vast collection, making it easy to find something you'll love. Its user-friendly design simplifies navigation. The site claims to provide legal content, but the legality of all items remains questionable. As it offers this content for free, it likely depends on some copyrighted material. You can enjoy popular movies and series without registration, but you might encounter pop-up ads, which could be a bit annoying.

AZMovies stands out with its vast library of movies across genres, making it a paradise for film buffs. Its intuitive design ensures smooth browsing. However, it hosts copyrighted content without authorization, so its legality is in question. You'll find popular movies and series, but no sign-up is required for streaming. As for ads, be prepared for occasional pop-ups.
LookMovie charms viewers with its user-friendly design and a vast collection of movies and series spanning various genres. While it offers free content, many of the movies available might infringe on copyright laws. The site's vast library includes popular titles and the latest releases, but you can enjoy them without signing up. Advertisements can occasionally pop up during streaming, and that's one of its primary downsides, even though its user experience is generally seamless.
MoviesJoy radiates with its impressive selection of popular movies and TV shows that are conveniently free to stream. The site has a user-friendly interface, making navigation a breeze. However, it's worth noting that not all the content on MoviesJoy is legal, potentially infringing on copyright. The biggest advantage here is that no registration is required to access its library. While ads are an inevitable part of the experience, they are shy and won't bother you too much.
123Movies

123Movies got its "most popular illegal site" title for a reason: it provides tons of copyrighted material without permission. The library is vast, featuring both classics and the latest releases. Access is simple; you can start watching without creating an account but expect numerous pop-up ads. The main disadvantage, apart from legality, is that, apparently, the website had finally shut down earlier this year. However, it operates via various mirror links. For further information, read our guide on How to Block 123Movies Pop-ups and Other Ads.
Is it Safe to Watch Movies on Free Websites?
Using free movie websites without pop-up ads with authorized and legal content is generally safe. However, these sites may host other advertising types that are not less annoying. On the other hand, illegal websites are risky and can expose you to malware, scams, and legal consequences.
AdLock and Watching Movies without Ads
AdLock, the ultimate ad assassin for movie websites, employs a unique set of filters that not only make ads vanish but also optimize your viewing space. It goes beyond movie sites, extending its shield to popular platforms like Google and YouTube. No more menacing links, no clutter – just a streamlined online experience. With AdLock, fearlessly browse movies and more, enjoying a cleaner, safer internet escapade.
How to block ads for free
You can enjoy the best movie websites without ads for free with AdLock extensions for Chrome and Safari. Our extensions are simple and easy to use; you install them from the official stores, enable them, and that's it. No more ads from this very moment.
How to block ads in every app on PC or macOS
AdLock's one-app desktop solution is your ticket to ad-free movie websites on Chrome, Safari, Internet Explorer, Firefox, apps, and games. With three flexible plans, starting at just $1 per month (billed annually) or $3.49 monthly, you can enjoy an uninterrupted online experience. AdLock caters to both Windows PC and macOS users, banishing ads from browsers, apps, and games.
Here's a quick guide on using AdLock to block ads:
Download and install AdLock for Windows or Mac;
Select your preferred plan and obtain your unique license key;
Launch AdLock, click on "Activation," and paste your 9-digit license key;
Navigate to "Ad-blocking," find the large on/off toggle, and switch it to the "On" position;
Enjoy free movie websites. No ads will stand in your way.
How to block ads on movie sites on Android and iOS
Most of the services we described in our article have mobile applications for users who prefer watching movies comfortably on their phone screen. You can block ads on those apps using AdLock applications.
Enjoy free movies online on iOS with AdLock:
Get AdLock on your iPhone or iPad;
Access Settings, then locate and tap Safari;
Turn on all AdLock toggles under Extensions;
Launch AdLock and activate the "Ad-free web surfing" toggle for ad-blocking. Wait a couple of minutes for AdLock to finish downloading the necessary filters;
Tap the Premium toggle and choose either the $12 yearly plan or the $3.49 monthly option. You'll enjoy a 7-day trial, and if AdLock doesn't meet your expectations, you can get a hassle-free refund.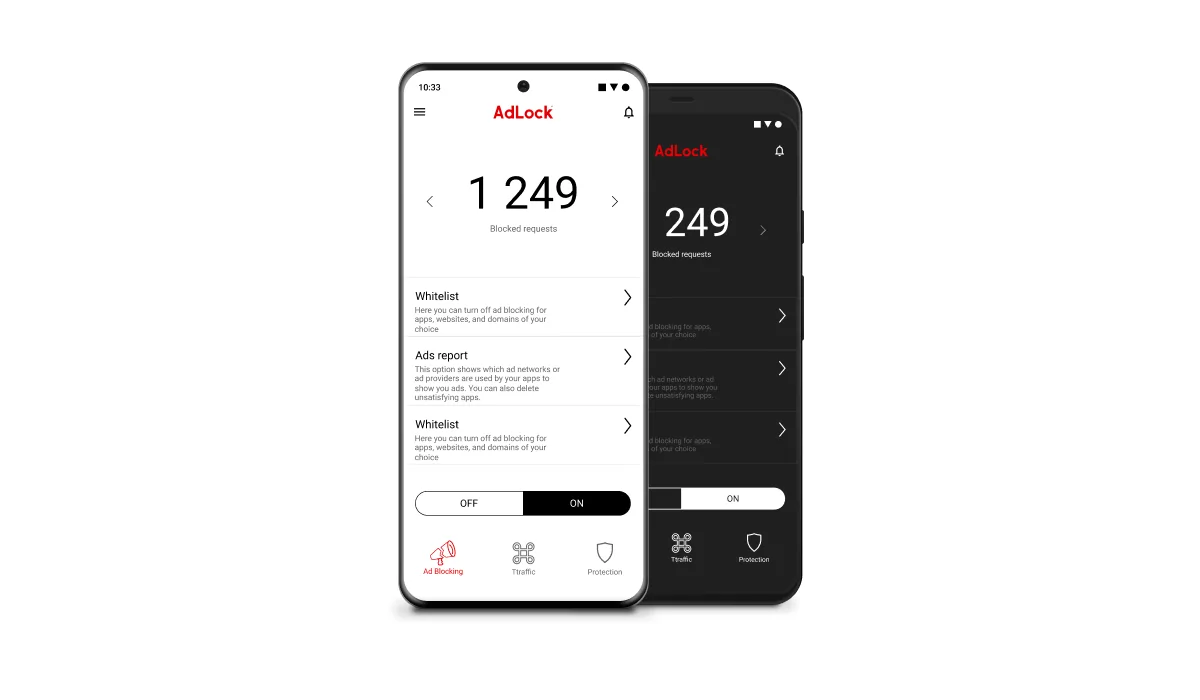 Avoid ads on movie websites and apps on Android:
Install AdLock on your Android smartphone or tablet (make sure to carefully follow the onboarding*);
Open AdLock, tap the hamburger menu, and select Settings;
Tap "Check for Updates" and update when prompted;
Visit the AdLock tab and tap the prominent red "INSTALL CERTIFICATE" button to enable HTTPS filtering;
Verify your identity by scanning your fingerprint, setting a graphic key, or creating a password in the following window.
Navigate to the hamburger menu, select "Buy now," and pick your preferred plan.
*You may install the custom AdLock certificate during the onboarding or do it later as shown in the instructions.
Conclusion
Free movie websites with no ads are an unattainable dream. However, with the right tools and strategies, you can enjoy uninterrupted movie streaming. Consider using ad-blocker software like AdLock to keep those fishy ads at bay. Remember to prioritize safety, opt for legal content platforms, and be cautious when exploring the free movie streaming world. Happy streaming!
Frequently Asked Questions
Is it legal to watch movies for free online?
There is nothing wrong with watching movies on free platforms if they host content legally and can provide proof of content origin. Watching movies on pirate websites may result in penalties depending on laws in your country.
Can I get in trouble for watching free movies online?
If you choose one of those best movie streaming sites without ads but with pirated content, then yes, you absolutely can. Better, check the copyright laws in your country. At the very least, don't upload unauthorized content anywhere if you don't want to end up with a fine of $100,000, like Trevon Maurice.
How do you stop annoying pop-up ads on movie websites?
By using the AdLock app or extension, you can easily block pop-up ads from free movie websites. Check our article to learn how to do it.
Can you log in to the site to watch movies without ads?
Some movie websites with no ads, like Funimation, require you to subscribe to the paid premium version. Other websites, like Crackle or Popcornflix, allow you to sign up for free to reduce the number of ads significantly, but overall advertising stays.
Sick of obtrusive adverts?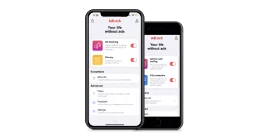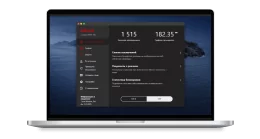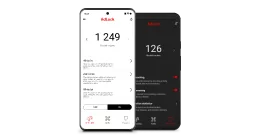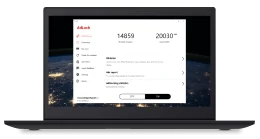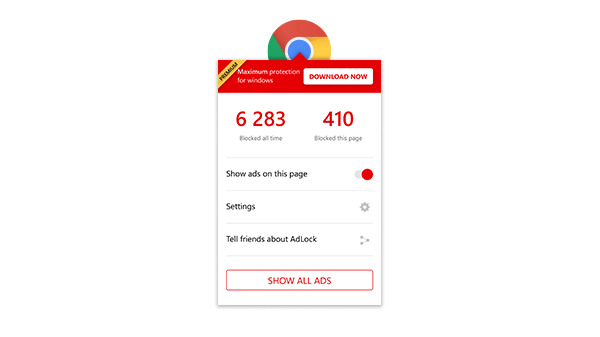 Try AdLock for free on your Windows device
Adverts and data collectors - two birds. AdLock - a stone that never misses.
Do you like this post? Share it!