Anime, or animated series of Japanese origin, has grown quite significantly in popularity in the West over the last 20 years. So, it should come as no surprise that there is now a huge demand for being able to watch quality anime series and films through the most popular online streaming services. However, many of those services have been a little slow on getting most anime series. Usually, they were carrying only the most popular titles, while leaving out hundreds of other high-quality series. Despite this fact, there are still plenty of options for being able to watch anime online, even for free.
Contents
Anime streaming services free of commercials!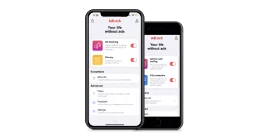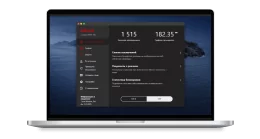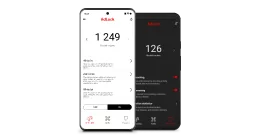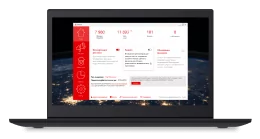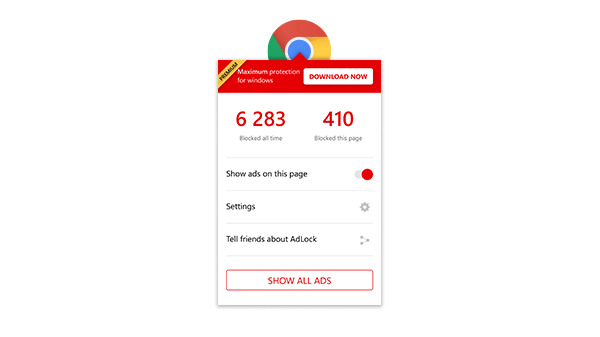 Try AdLock for free on your Windows device
No annoying adverts on your favorite anime websites!
Where Can You Watch Anime for Free?
Due to the large demand for anime, there have been a large number of online streaming services that now carry anime, including many that specialize only in anime. However, this comes with a few caveats. First of all, many of the official online sources for anime streaming are not free, and those that are will often show tons of ads during the streaming process, which heavily interrupts the flow of the series. This then leaves anime-seekers with the question of how to be able to watch these series for free?
Believe it or not, there are certainly plenty of ways to watch free anime without ads. There is a simple tool that we can recommend that will allow you to watch virtually any anime series or movie that you wish, completely free of ads. Before we get into that, though, you are probably wondering first where to find free sources of anime online. If so, then the following information will be of great interest to you. Below is a list of different free online sources of anime, along with information about how to watch anime for free on each service.
Funimation

Anyone in the US who watches anime is probably already familiar with Funimation, which in recent years has become the largest and most noteworthy source of imported anime series from Japan. Although several companies that have existed throughout the years that have specialized in this also, Funimation has become the largest by far, with about 2.84 million subscribers and over 1 billion video views through their service. Almost all of the most popular anime series that reach the West nowadays come through Funimation.
Although many of their hit series were originally shown on cable television, Funimation has in recent years started their online streaming service, which consists of both paid and free tiers. Those who are willing to pay a monthly subscription fee watch a large number of Funimation's library of hit series, but their free tier only contains a limited selection of titles. Furthermore, the free tier is ad-supported, which means that those who use this free service are required to sit through tons of ads during any episode of a series they are watching. This has led to a large number of users who have been looking for ways to block ads on Funimation.
9Anime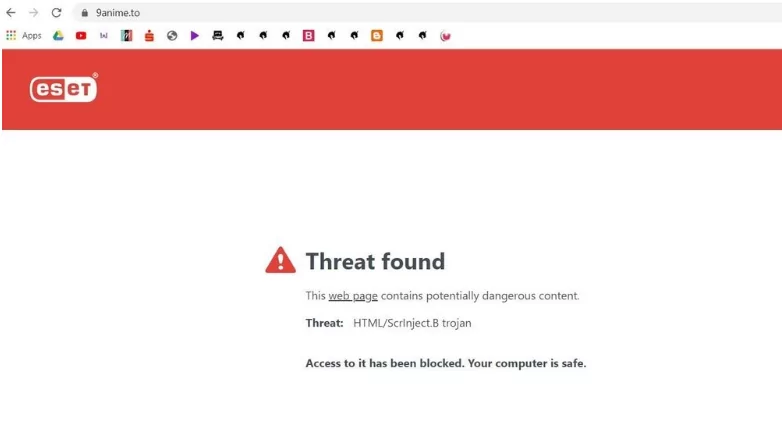 Not all streaming services are through anime publishers, including many of the largest online sources for anime. 9Anime is a great example of this. Although many of the titles on this site are unlicensed to western anime distributors, 9Anime has a large selection of titles available for free online streaming, including many that would otherwise not be shown in the West. Furthermore, many of the series available on this site include either dubbed (with English voice-overs) or subbed (with English subtitles) series. However, just like most other free online streaming services, this site uses ads from a variety of origins to support the streaming costs, and sometimes the ads served from the site may be malicious, as can be seen from a recent forum post. This makes it very important for many users to find out how to block 9Anime ads while streaming their favorite series.
9anime.to
The original domain of the service reported containing threats now is available without threat notifications.
9anime.ru
The backup domain for the original 9anime. Behaves quite fishily.
gogoanime.io
Another of the most popular free online streaming services for anime is gogoanime, a site that will often have many of the latest series from Japan long before other sites in the West will get them. Furthermore, most of the series offered here are dubbed in English, making it a great source for those who prefer dubbed anime. However, this site does not offer licensed series, and as such, access to it can be spotty due to many anime distributors trying to take it down. Just like most other services, watching anime on this site is free, but it is ad-supported, so expect your usual share of annoying ads while watching anything on this site.
There have been issues in the past with ads from this site becoming backdoors for trojans, thus infecting users' computers with malware. A good way to help protect your computer from being infected by this site is to ensure that the Chrome browser is protected from malicious content. To do this, type "chrome://settings" into the address bar of your browser, and then find the checkbox for "Protect you and your device from dangerous sites" and make sure it is checked. This will prevent you from browsing to any sites that have been marked by Google as containing malicious content, including ads that deliver malware.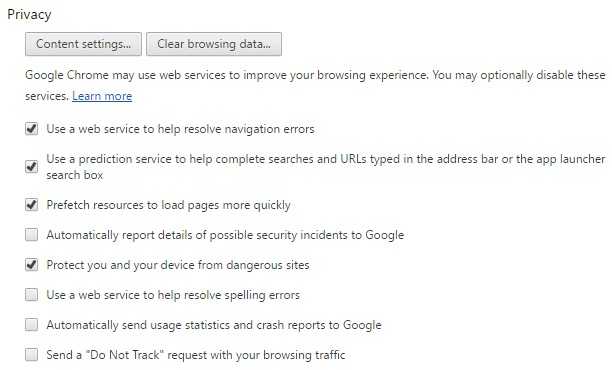 chia-anime.tv
This site has recently gained popularity in several countries, including the United States, Philippines, and Japan, and averages over 17,000 user each day. Unlike most of the other sites on this list, Chia Anime doesn't actually host a streaming service. Instead, this site serves more as a database of various anime series and films that are hosted on other streaming services. As such, the use and number of ads that will appear in series streamed from here may vary, depending on the service that is hosting the series.
animedao.com
AnimeDao is another streaming site where many various anime series can be found, especially ones that are not distributed in the West by a major distributor. The quality of the series hosted on this site can vary, with some series only offering SD resolution for their streams. Just like any other free online streaming service, all of the series hosted here are ad-supported. On top of that, though, they have been known to use an anti-adblock service that prevents you from accessing their website if it detects that ads are blocked.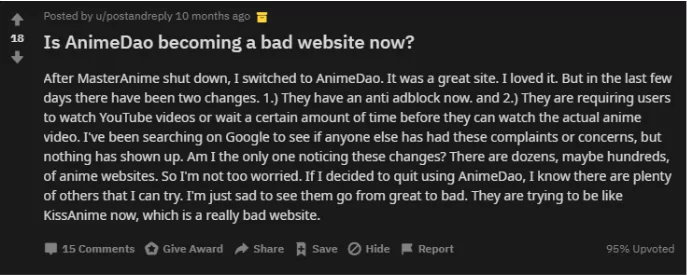 animefreak.tv
This site, like many of the others listed here, offers a variety of anime titles, the majority of which are subbed titles that are not distributed in the West. This site relies heavily on users uploading series when they become available, so the quality of the streams will vary depending on the source. Ads will appear frequently through all series when viewed on this website.
Animeheaven
This is another site that doesn't actually host anime series on their servers, but which serves as a database of where to find various series for streaming. Although they boast of having very few ads while streaming, they appear to be just as plentiful as most other online streaming services.
CrunchyRoll
Those who are looking for a legally viable option for watching free anime online will often turn to CrunchyRoll, an online streaming service that specializes in anime. Although they offer a limited number of ad-supported titles for free, their main service is their Premium service, which requires a monthly fee. For more information about Crunchyroll, read our article.
KissAnime
This site has become one of the most popular free online services for anime, thanks largely to the high number of popular titles available on it. Unlike most of the other services, though, this site appears to encourage downloading the full episodes rather than simply streaming them on the site. Here's more about KissAnime and ways of blocking ads there.
AnimeKisa
Fast free anime in HD quality. Kiss websites (Kisscartoon, Kissmanga, Kissanime, and other sister services) were permanently banned due to copyright infringement, but within days hosted on new domains and under new names. Agree, Kissanime and AnimeKisa are somewhat conformable. Well, AnimeKisa is the same soup but reheated. The abundance of anime series is stuffed with the diversity of adverts turning the ambient watching experience into a nightmare. It sucks that there's no Shinigami's black notebook…
animeflix.io
Animeflix is a beta project launched by guys from AnimeUltima. It provides tons of anime content and a bunch of new features including online chat and the convenience of logging in via AnimeUltima account. It would be fair enough to admit that this service is still raw and unpolished as it's a relatively young website and still has lots of work to be done.
4anime.to
4anime is a very interesting specimen in our list. Being a convenient service with a sleek interface it provides weebs with an inexhaustible supply of animes for every taste. Opposed to the majority of websites from our list, 4anime is monetized through donations of grateful viewers. This service is one of the websites without ads (as for now, it has no intrusive commercials) but we'll keep an eye on it.

aniwatch.me
"FREE, WITHOUT ANY ADS AND IN HIGH DEFINITION source of best anime series including movies, hentai, and seasonal anime, extended day by day"— says the website. To watch your favorite videos you have to sign up and log in. Being developed in a modern environment, aniwatch is a convenient streaming service granting an unforgettable watching experience. Aniwatch joins together a great audience of fellow weebs from around the world and provides them with a consistent sandbox service for chatting, discussions, voting for best series, and just having a great time together.
anime8.ru
Anime8 is another free anime streaming service well-loved by people around the world for its overabundance of series for every age and taste. It doesn't require users to sign up and log in offering instant anime right off the bat but is stuffed with ads like the X-mas turkey. So if you use anime8 then an adblocker is your best friend.
anime-planet
Anime-planet claims that its 45,000 anime episodes are completely legal and industry-supported to stream. Series are available for watching without registration and logging in but as the welcome banner says "Sign up for better experience". A better viewing experience involves user perks like creating personal anime lists, bookmarks, etc. On top of animated movies, anime-planet offers tons of manga. Overall, it's an excellent service for fans of the Japanese anime industry.
How to Block Ads on Anime Website with AdLock
Now that you know of where to find the anime series that you want to watch, it is time to talk about the most important topic here: how to block all of those annoying ads. With the AdLock utility, this is actually quite easy. Not only does it allow for blocking ads, but it also helps keep you and your personal data safe and secure from prying eyes, protecting your online identity. Better yet, you can download and install this utility for free and use it for up to 14 days without registration. Should you require using it past the first 14 days, you will find several subscription options for a very reasonable price, allowing you to keep yourself and up to 5 different devices safe and secure from the online world.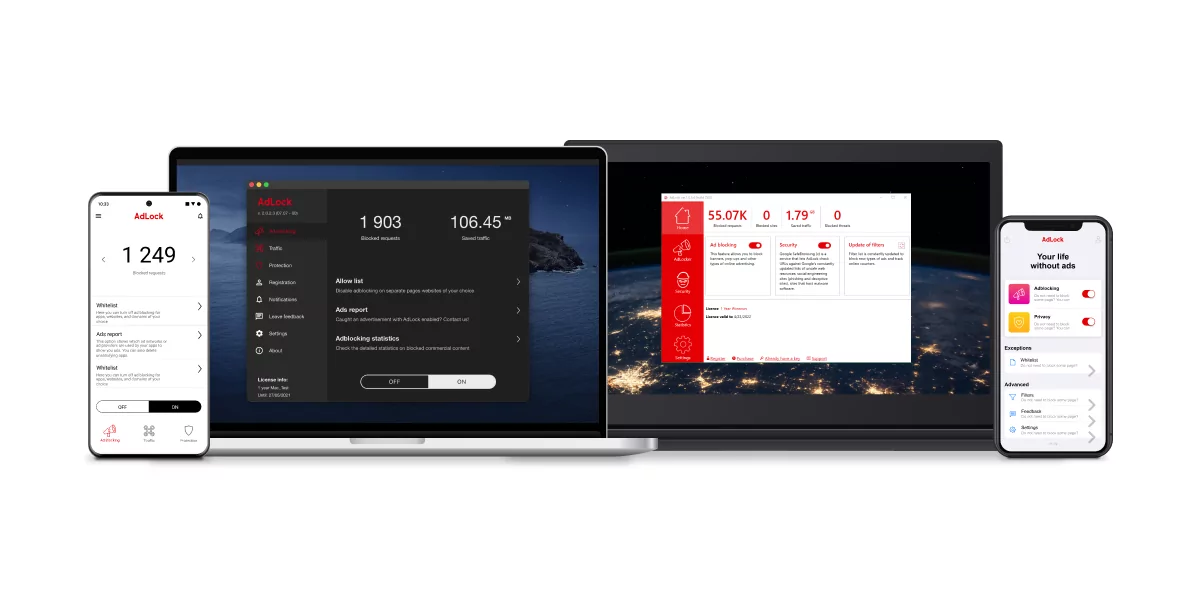 Simply installing AdLock will automatically block all ads from coming through your web browser, which will include those annoying ads that appear in most anime streaming services. Although it is possible to make adjustments to the settings, it is not necessary when you first install the program, as all ads are blocked by default. The AdLock utility is by far the easiest and safest way of blocking all ads, letting you enjoy your favorite anime shows in peace without any interruptions or security threats.
Anime streaming services free of commercials!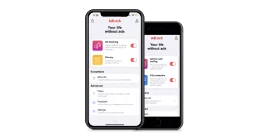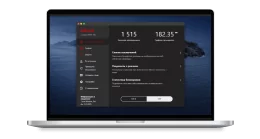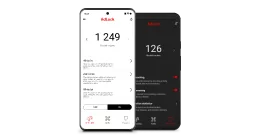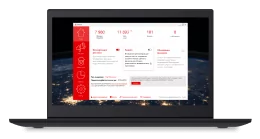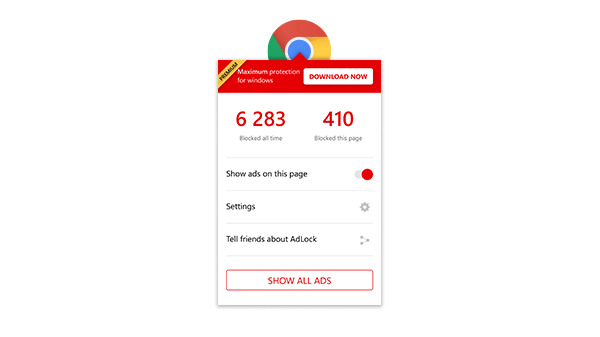 Try AdLock for free on your Windows device
No annoying adverts on your favorite anime websites!