How to Stop TikTok Ads [2023 Update]
Sick of dumb TikTok commercials?
Needless to say, TikTok is one of the most downloaded and appreciated applications today. It's one of those fun applications available for free and like many others is financed via advertisement. We know why you ended up reading these lines — you've had enough of TikTok clips flooding your browser while surfing the Internet. The reason for this commercial overflow is Google's user-targeting advertising algorithm which, based on your search requests, serves you personalized stuff by apps like TikTok and others. The problem of intrusive advertising is common for all internet applications without exceptions. If you are a Kissanime user struggling to overcome the same advert issue, then this article would come in handy.
Let's get down to business and consider the best way to remove TikTok ads in 2020.
Contents
Why Are There So Many Tik Tok Ads
The funny thing is, you're the problem. Well, not you in particular but overall TikTok users. According to a Kantar survey, the TikTok audience showed the most loyalty to ads putting TikTok in the first place for ad equity. Though consumers admitted ads could be too repetitive and not always original, they still found them fun and entertaining. The same survey shows that the number of marketers in 2021 has doubled compared to the same period in 2020. Although TikTok is still the least trusted advertising channel among marketers, the confidence in this social platform keeps enhancing.
The other reason you see so many ads is because TikTok has changed its advertising policy. Earlier you could stop getting ads on TikTok in profile settings. However, in April 2021, TikTok made ads mandatory. So, whether you like it or not, you're seeing commercials related to your interests.
Sick and tired of commercials on YouTube? Yeah, we know your pain. Block YouTube ads with ease and confidence using our tips and tricks considered in the article.
Why Does TikTok Have Ads Now
It's all about money. In 2022 TikTok will make approximately $5,96 billion from ad revenue, which is much less than the advertising leaders: Instagram, Facebook, and YouTube, whose ad revenues are about to reach $29,79 billion, $25,75 billion, and $8 billion, respectively. Naturally, TikTok wants to get closer to its competitors. The more money company makes, the higher it costs, the higher it costs, the more trust it receives from investors, and the more trust it receives, the more money it makes.
Not only does TikTok serves ads, but it also becomes an ad problem itself. You must have noticed an increased number of clips advertising the TikTok application. The company wants to be sure there are no people who have never heard of TikTok. While we understand the platform's desire to keep growing, we are not ought to tolerate all those commercials. Keep reading to learn how to block both ads in TikTok and ads promoting TikTok.
How to Get Rid of Ads on Tiktok
You can't turn off ads on TikTok in the app settings. However, you can opt-out of personalized ads to make it harder for marketers to target you. Yes, you'll still see ads, but at least they won't use your data to trigger you. To change the settings, do the following:
Open TikTok and tap Profile in the bottom right corner
Tap the three-line icon in the top right corner and choose Settings and privacy
Tap Privacy => Ads personalization
By default, toggle Use of Off-TikTok activity for ad targeting should be turned off. If so, move to the next option How your ads are personalized and tap it.
There you'll find a list of interests on which your ads are customized. Turn them off or leave some on if you don't mind them.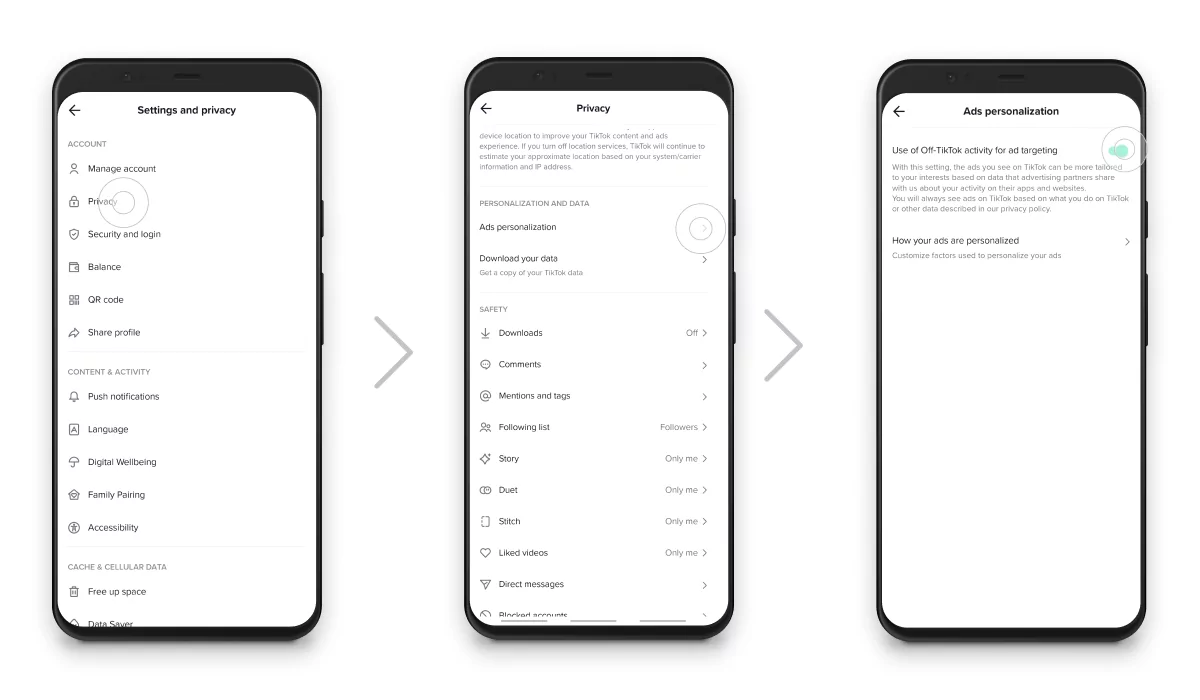 The personalization option is not available throughout the world. As of now, we know you can use this option if you live in the EEA, the UK, or Switzerland, AKA any place that implemented GDPR. Please, feel free to share in the comments whether this feature is available in your region. What we know for sure is that AdLock is available everywhere and blocks whatever ads.
How to Remove TikTok Ads from Windows
If you start noticing expansive commercials here and there when surfing the internet on your PC, then there's a chance you've got adware running its scripts in the background. To find out the troublemaker, you should check the list of active processes in the Windows Task Manager. Here's what you should do:
Use the "ctrl+alt+del" shortcut to open the Task Manager.
Proceed to the "Processes" tab.
Sort the list by RAM/CPU usage and look for suspicious processes;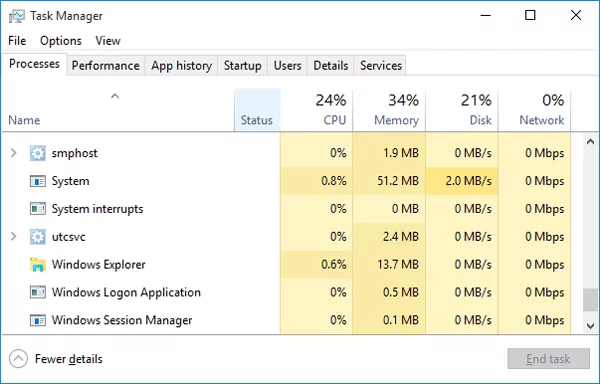 If you find a particular process shady and unfamiliar, it might be exactly what you've sought for. Usually, adware processes contain information about developers and partnered services, so you should be able to locate the troublemaker easily.
So, you should:
Right-click the process;
Click "Open File Location";
Delete anything from the location.
The next step — Disabling Startup Programs.
Press "Windows + R" shortcut, type "msconfig" and press enter;
Proceed to the "Startup" tab and look through the list.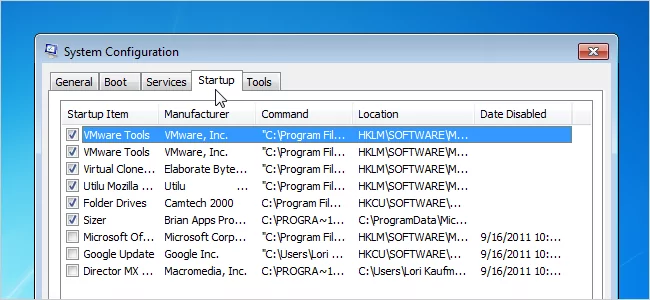 Search for suspicious entries, unknown manufacturers, and TikTok references. Disable them, if any.
To remove the software responsible for running these processes, you should:
Open Start Menu;
Proceed to Control Panel;

Proceed to

Uninstall Program

;

Look for suspicious entries;
Uninstall them.
Okay, we've puzzled out how to remove adware residing on Windows. What about macOS?
How to Turn Off TikTok Ads on Mac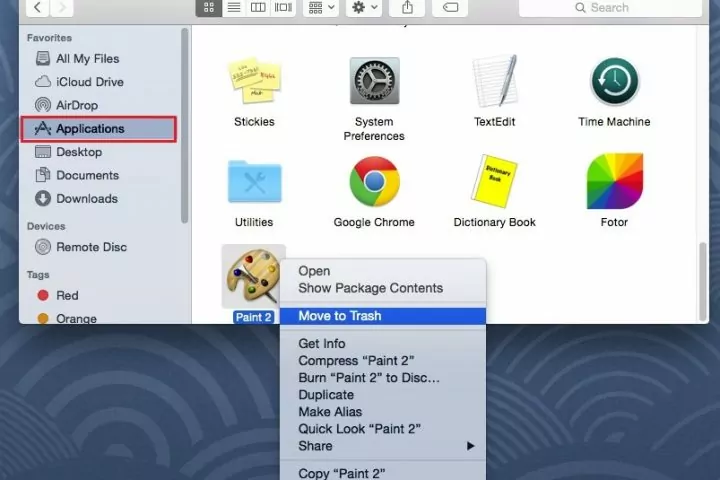 The process of PUP removal on macOS is simple. All you need is to follow the instructions below:
Click the "Go" button;
Proceed to "Applications";
Carefully check the list of applications;
Right-click and Move to trash suspicious entries, if any.
You should keep in mind that adware may infest your browsers and force ads directly in there. Let's consider how to block TikTok ads in browsers.
Get Rid of TikTok Ads on Internet Explorer
If you're using IE as your primary browser, you must be very loyal. Sadly Microsoft stopped supporting it in June 2022. Mozilla even sent thoughtful cake to the competing tech giant to pay tribute to the legendary browser.
Anyway, to remove ads from TikTok in Internet Explorer, you should click Tools and select Manage Add-ons in the drop-down menu. Carefully check add-ons and search for anything that looks suspicious and has references to TikTok. Remove shady stuff.
Also, you can reset IE in order to roll back all the negative effects of adware. To reset Internet Explorer, click the gear icon (menu) and then Internet options. Proceed to the "Advanced" tab.
Push "Reset";
Check the "Delete personal settings" box;
Push "Reset".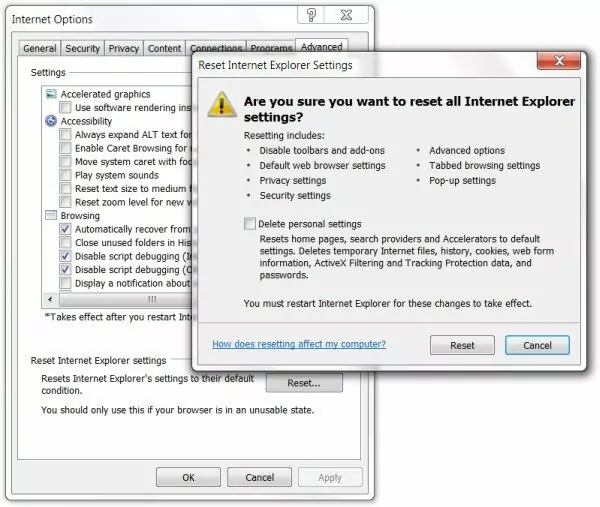 We don't know how long this method will stay valid and suggest you move to another browser because, without official support, Internet Explorer is no longer safe. If you're not comfortable changing your habits, choose Microsoft Edge with IE mode. It will be supported through at least 2029.
Remove TikTok Adverts on Microsoft Edge
If you followed my advice from the previous paragraph, then you need to know how to turn off TikTok ads in Microsoft Edge. To do so, you should clear the browser's data. Click the overflow menu button (⋮) and proceed to Settings. Under the Clear browsing data option, click Choose what to clear, check all the boxes, and click Clear. Restart your PC for the changes to take effect.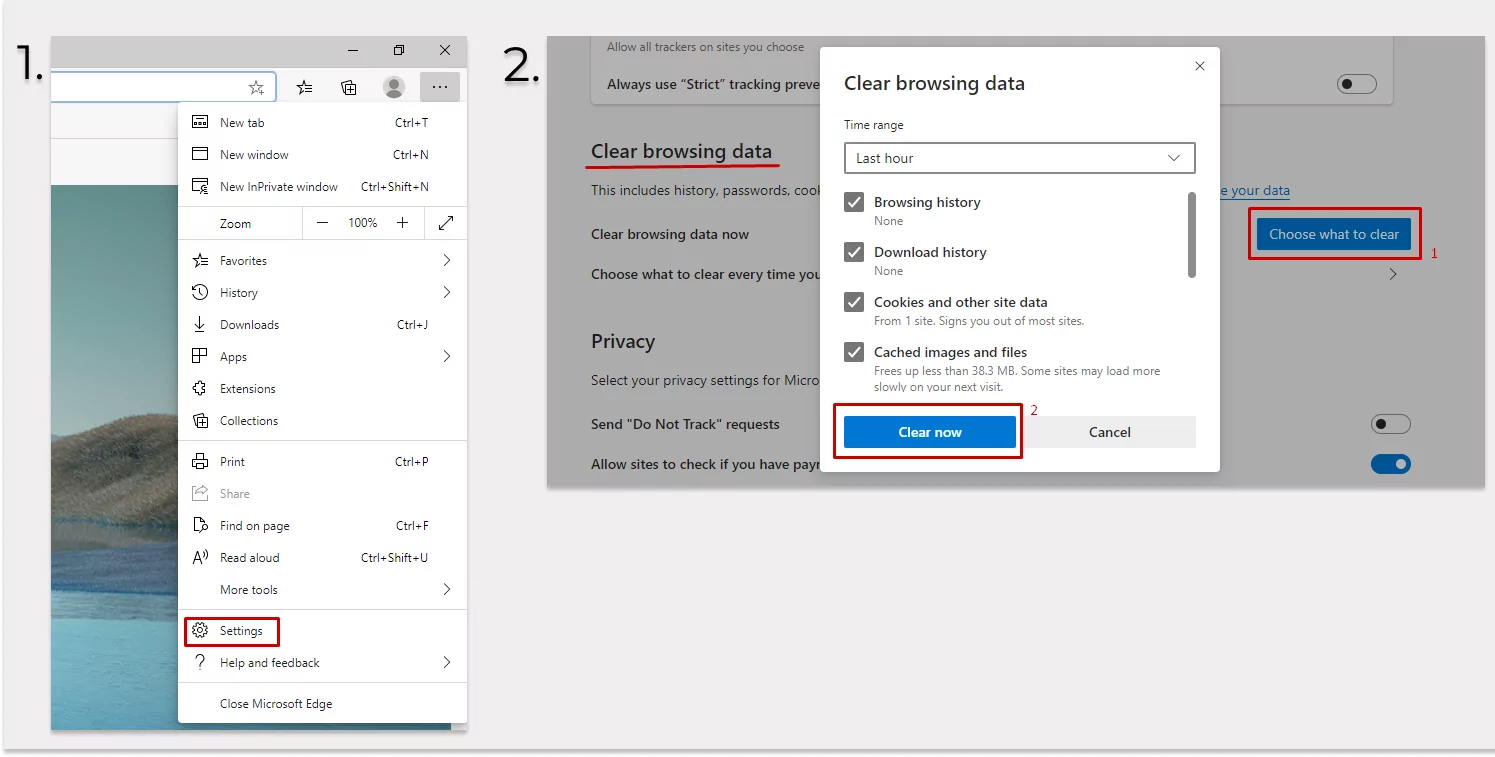 You can also reset your Edge to defaults to undo harmful changes caused by the adware. For this,
Right-click the "Start" button and then click "Apps and Features";
Find Microsoft Edge and click "Advanced options";
Click the "Reset" button.
Now you're using a safe browser in the usual form of Internet Explorer and without ads. What's not to like?
How to Eliminate TikTok from Mozilla Firefox
To start with, launch Firefox and click the hamburger (☰) menu. Proceed to "Add-ons" and then to "Extensions". Take a look at extensions, Remove any undesired, unrecognized, and TikTok-related extensions you find.
Browser reset works fine for Firefox as well. To reset it, follow these steps:
Launch the Firefox browser;
Click the hamburger menu (☰) and proceed to the "Help" section;
Click "Troubleshooting Information";
Click the "Refresh Firefox" button on the appeared page;
Confirm your action and then click "Finish".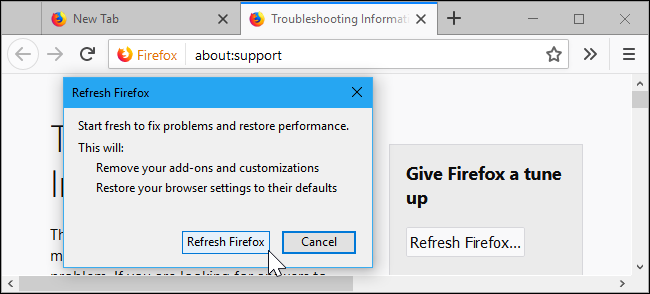 If none of these methods stop ads on TikTok in Mozilla, then they must be organic. The only way to get rid of them is by using an ad-blocking extension. I can think of AdLock, off the top of my head.
How to Turn off TikTok Commercials on Google Chrome
Launch Chrome and open the menu via the ("⋮") button. Proceed to "More Tools" and then to "Extensions. Look through the list and remove shady third-party extensions and TikTok-related stuff, if any. To remove ads, you can also restore Chrome to defaults:
Fire up Google Chrome;
Click the overflow menu ("⋮") and then click "Settings";
Proceed to "Advanced";
Click "Restore settings to their defaults" under the section "Reset and clean up";
Click the "RESET SETTINGS" button in the pop-up.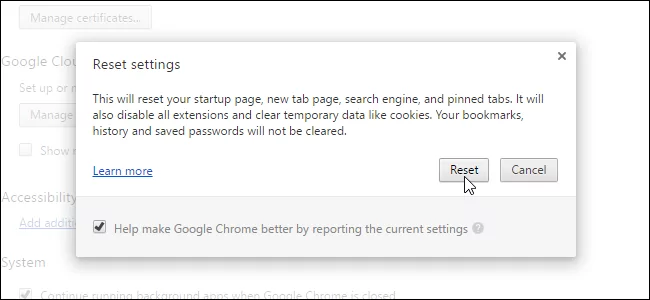 Google Chrome is least likely to remove ads from TikTok that easily. So, if this method doesn't work for you, scroll down a little to find a solution.
Simple Way to Stop TikTok Ads for Safari Users
To get rid of ad-supported scripts bombarding Safari, remove all unrecognized extensions.
Run Safari;
Click the "Safari" tab;
Click "Preferences";
Proceed to "Extensions" tab;
Look for recently installed extensions if any;
Uninstall suspicious extensions.
You can also reset Safari to remove all unwanted changes caused by the adware.
Launch the Safari browser and click the "Safari" tab. Select "Reset Safari…". Make sure all boxes are checked and click "Reset". Not only does this method block TikTok ads, but it also improves Safari's performance. I suggest you repeat it at least once in a half year.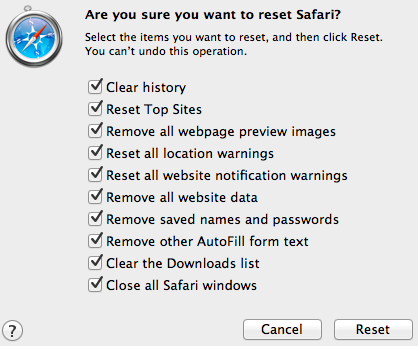 The Best Way to Block TikTok Ads — AdLock
AdLock is a multifunctional ad blocker that works with Android and Windows OS.
It has three core functions:
It blocks pop-ups, banners, video/audio, and cryptocurrency ads on your device.
It hides your confidential data, checks potentially harmful links, and always warns you about bugs and malware.
It improves your device's efficiency by saving battery life and mobile data.
Not only does AdLock serves as a TikTok ad blocker, but it also makes your phone or PC completely ad-free.
Stop Tik Tok ads with AdLock!
Get rid of Tik Tok Ads for Free
If you want to try to disable Tik Tok ads for free you can follow this step-by-step manual:
Step 1 – "Why am I seeing this ad?"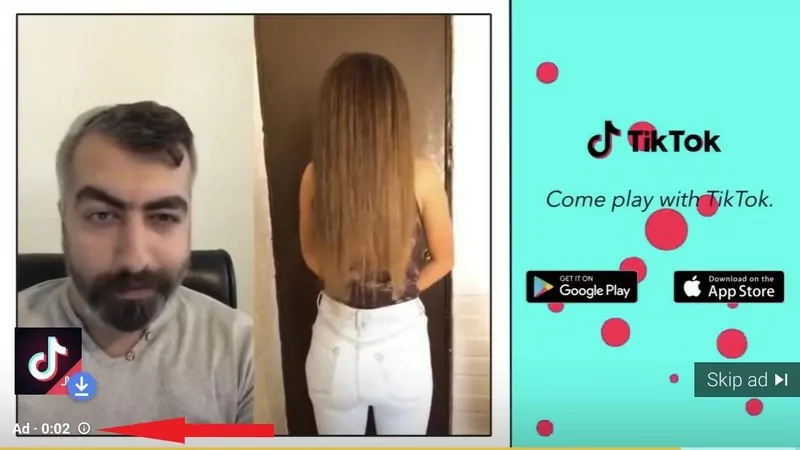 Find a minuscule icon of the letter i in a circle and click on it. It will give you an explanation of why you see that ad in the first place.
Step 2 – Stop seeing this ad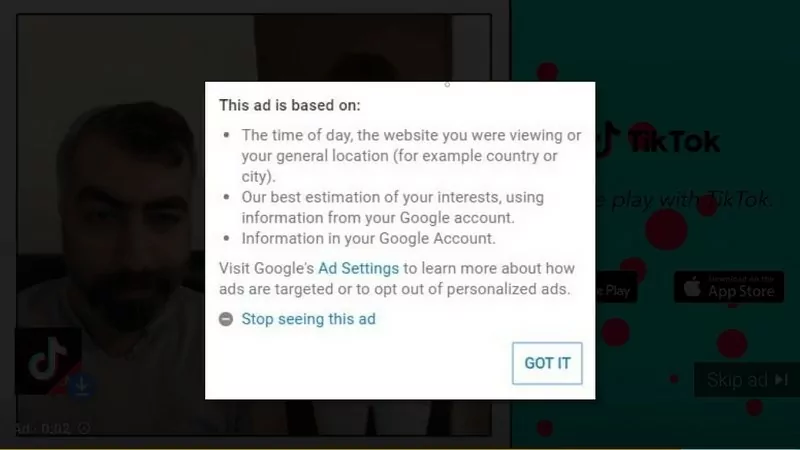 After you read an explanation of an ad, click the Stop seeing this ad button. This step will stop a particular ad from showing to you for a while. But when it comes back, you'll have to complete this routine again.
Step 3 – Choose the reason for your complaint
Select the reason why you want to opt-out of that ad: was it inappropriate, repetitive, or irrelevant? However, if you want to take your reasoning to the grave, you are free to ignore this step. Click Send to confirm your appeal.
Now check what Google Chrome recommends to you to deal with the advertising problem.
Step 1 – Delete problem applications
Press and hold a power button of your device to start it in safe mode.
Remove recently installed apps one by one. But make a list before, to download them again.
After every removal, switch on your device normally and see whether the removal settled your problem.
After you delete the problematic app, add back apps from your list.
Step 2 – Protect your device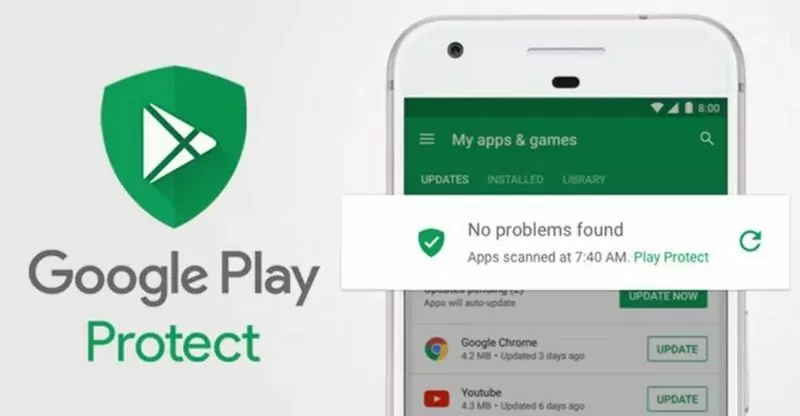 Open Google Play Store on your device and tap "Menu -> Play Protect". Then scan your device.
But also remember to install some anti-adware app.
Step 3 – Disable notifications from a certain site or page
Open Chrome app and go to a page.
Find and click on "More -> Info -> Site Settings".
Tap "Notifications" and turn them off.
If after trying or above instructions Tik Tok commercials continue to appear – finally try to use AdLock.
Conclusion
New year new article on TikTok. This social web seriously took minds first of users and now of marketers. However, it's still not as intrusive as Instagram or, god forbid, Facebook, and it still tries to make a good impression on us. In the future, TikTok ads will become wilder. It's inevitable. Maybe, next year I will return to this article in a much more uncompromised mood and change every single paragraph. But no matter what happens to TikTok ads, I know AdLock will handle them. It always does.
FAQ
How to stop getting TikTok ads on YouTube
There are two ways to stop TikTok ads on YouTube. You can either mark every TikTok ad as irrelevant to stop seeing them for a while, or block ads using an ad-blocking tool. For greater details on the matter, check our guide on how to block YouTube ads in 2023.
Why am I getting so many ads on TikTok?
It means advertisers find attractive the region you live in and your demographic group. It's flattering in some way.
How to block ads on TikTok?
If you watch TikToks in the browser on a PC, you can remove ads using free AdLock extension for Chrome or Safari. If you prefer watching TikToks on your phone, download the AdLock application for your Android or iPhone, set it up following instructions, and turn it on. AdLock will run in the background removing ads in real-time.
Why does TikTok keep popping up on my phone?
TikTok keeps popping on your phone because you let it show you notifications. To turn off notifications on iPhone:
Tap Settings
Tap Notifications
Scroll down to find TikTok, and tap on it
Toggle off Allow Notifications
To turn off notifications on Android:
Tap Settings
Tap Apps (Apps and Notifications)
Find TikTok and tap on it
Toggle off Show Notifications
Sick of dumb TikTok commercials?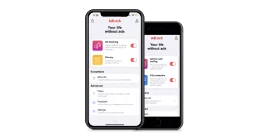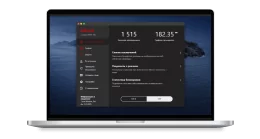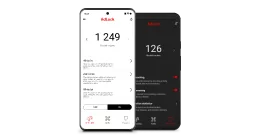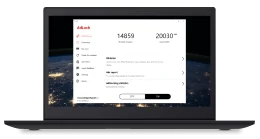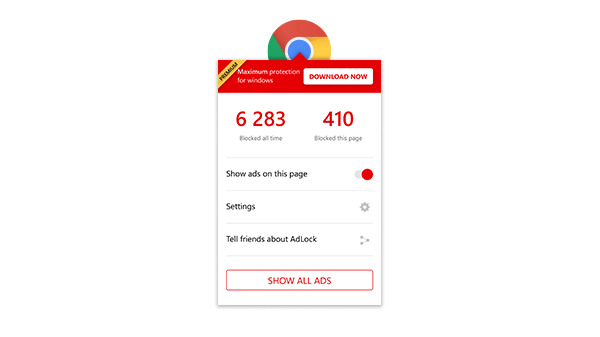 Try AdLock for free on your Windows device
Try AdLock free of charge on your Windows laptop or computer.
Do you like this post? Share it!
Do you like this post? Share it!