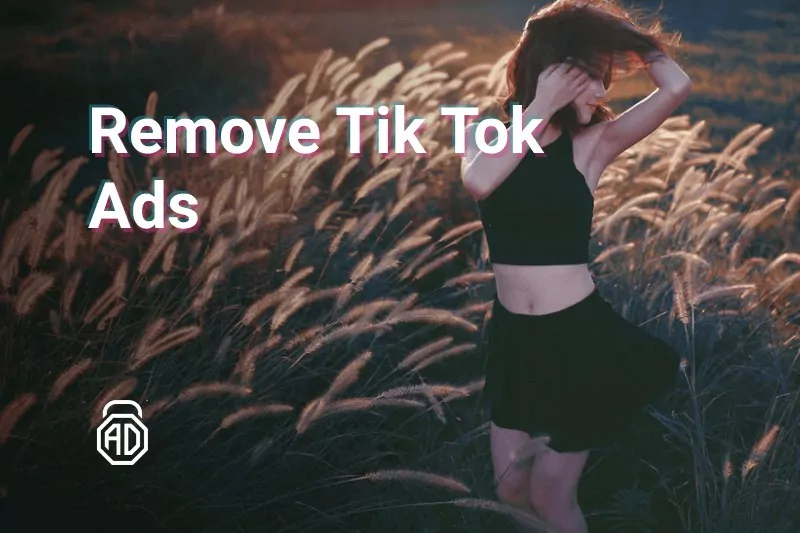 If you read this, then you have faced with a large number of short musical clips flooding your browser while searching the Internet. Due to Google's user-targeting advertising algorithm, based on your requests, programmes like Tik Tok send you targeted stuff. For example, if you are a user of Kissanime, then this link will help you to exclude ads while watching. Tik Tok ad problem is common for all internet applications without exceptions.
However, in this very article, you will find the right solution for 2019 how to remove Tik Tok ads.
How can you solve the problem?
Disturbing commercials are quite a significant issue for internet users in 2019. About 70% Asian users and 30 % American users suffer from regular pop-up video ads with weird and often irrelevant content.
According to users, Tik Tok ads are everywhere, Internet Explorer, Safari, Mozilla Firefox, iOS, Google Chrome, Windows, Youtube, Snapchat and so on. While a lot of users are trying to remove ads by reporting to Google – it does not help. Tik Tok ads can be removed in a tricky way, so look down at the following sections for complete instruction.
Many users complained that they are shown an awkward man making his face, others see a commercial girl in Tik Tok ads. That is not a point, because most of the users find these ads dreadful and want them to disappear.
TikTok ads are related to adware applications. Usually considered by users as an allegedly useful app, ad-supported software, such as system optimization tool, add-on or a toolbar, starts sending ad like spam as soon as users install it. They notice the increase in amount of banners, offers, pop-ups, deals, coupons and other unwanted content flooding their browsers.
From this paragraph, you will know what further steps you should make to get rid of Tik Tok ads for free and without seeking the additional apps. Here they are.
How can you block Tik Tok ads using AdLock
AdLock is a multifunctional ad blocker which works with Android and Windows OS.
It has three main options. Firstly, it will block pop-ups, banners, video or cryptocurrency ads at your device. Secondly, Adlock will hide your confidential data, check potentially harmful links and will always warn you about the bugs and malware. Thirdly, Adlock is incredibly saving. It won't use much of your battery power and mobile data.
AdLock will block not only Tik Tok ads but all ads on your phone or PC.
Stop Tik Tok ads with AdLock!
Get rid of Tik Tok ads for free
If you want to try to disable Tik Tok ads for free you can follow this step-by-step manual:
Step 1 – "Why am I seeing this ad?"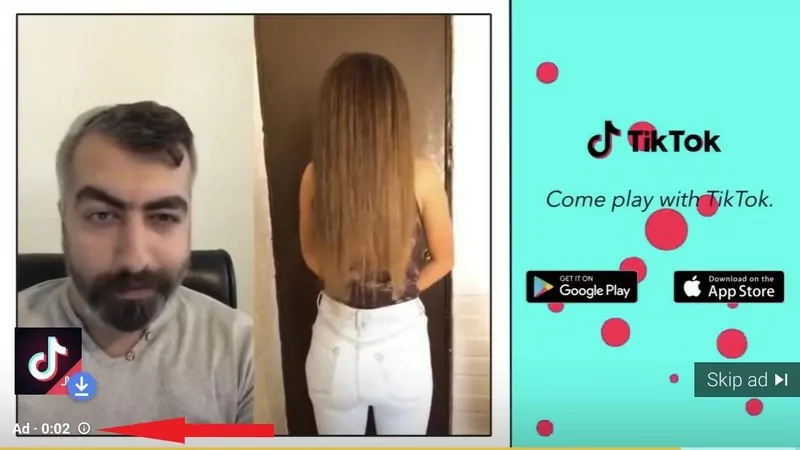 Visit Advertiser's Site link and click on the button with a letter "i" with the phrase "Why am I seeing this ad?". You will see Google explanations as the answer to your inquiry.
Step 2 – "Stop seeing this ad"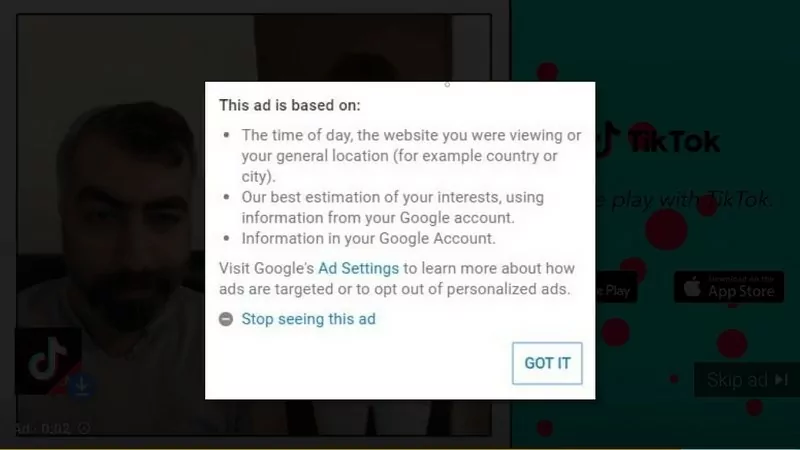 After reading Google explanatory terms, why it offers you that ad, click the button named "Stop seeing this ad". After you do that, you will stop seeing a particular ad for a while. However, you will need to click this button each time you see an ad to remove every new Tik Tok ad on Youtube.
Step 3 – "Choose the reason for your complaint"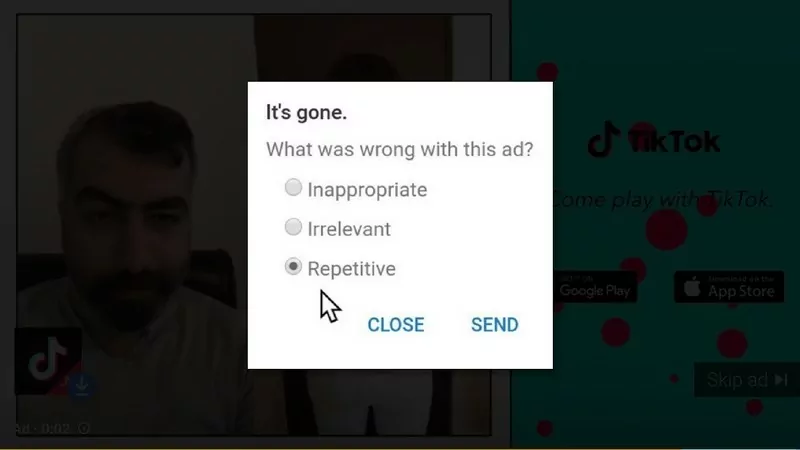 Answer the question, whether the ad was inappropriate, repetitive or irrelevant. Sometimes you also can ignore and don't answer this question. After that click "SEND" to confirm your appeal.
Look at some steps which recommend you Google Chrome to deal with the problem by yourself.
Step 1 – Delete problem applications
Press and hold a power button of your device to start it in safe mode.
Remove recently installed apps one by one. But make a list before, to download them again.
After every removal, switch on your device normally and see whether the removal settled your problem.
After you delete the problematic app, add back apps from your list.
Step 2 – Protect your device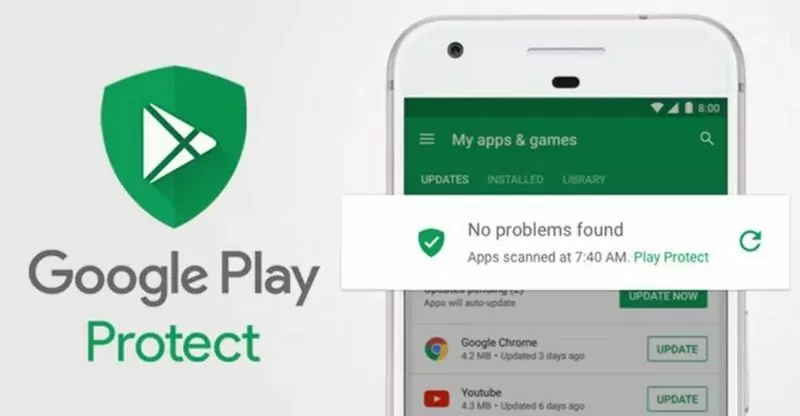 Open Google Play Store on your device and tap "Menu -> Play Protect". Then scan your device.
But also remember to install some anti-adware app.
Step 3 – Disable notifications from a certain site or page
Open Chrome app and go to a page.
Find and click on "More -> Info -> Site Settings".
Tap "Notifications" and turn them off.
If after trying or above instructions Tik Tok commercials continue to appear – finally try to use AdLock.