Whoever visited Kissanime knows that its enormous amount of the worst existing types of ads is a big turn off even for the most devoted anime fans. Advertising on Kissanime reached some absolutely new perverted level.
All your actions on a website lead to a new banner or a new pop-up window. Looks like you want to open an anime list? Get a new pop-up window! Oh, no, did you just accidentally clicked on a banner on the side of the website? Get a new pop-up window! And that's what happens after you click on play can be compared only to a flurry of something dirty and bad-smelling. One autoplaying ad follows the other, and the pop-up windows don't stop pouring out. And maybe you could live with it if it weren't for the virus-trackers which invade your computer and sent reports on your internet activity to marketers. Sadly Kissanime doesn't take responsibility for the content of websites to which their banners lead. It was noticed that about third of all advertising websites contain malicious scripts and trackers.
Another advertising fan is Zynga, developer of Words With Friends. They used to offer an
ad free Words With Friends
but apparently, they make more from dozens of adverts then from paid subscriptions.
Usually, we protect websites with free content as the least you can do to support creators is to spend some of your time watching ads. But Kissanime crossed the line. It's unethical to make a profit putting your users at risk. Read on to learn how to remove ads from Kissanime.
How to Remove Ads from Kissanime Using AdLock
The first thing you have to do to get rid of ads on Kissanime is to download and install our application. Don't worry it's free of charge for the whole 14 days without any obligations.
Open and adjust AdLock
AdLock will block ads on Kissanime automatically when you start the application. Its settings are set up by default to disable all types of commercial content on browsers and applications though you can adjust an ad blocker to meet your needs. For example, if you don't want a certain website to be ad free, you can add its URL to AdLock Domains Exclusions. Open an AdLocker tab in the application, click on Add domain name and type a URL in this format: www.example.com. Since then all websites will have no ads except that one.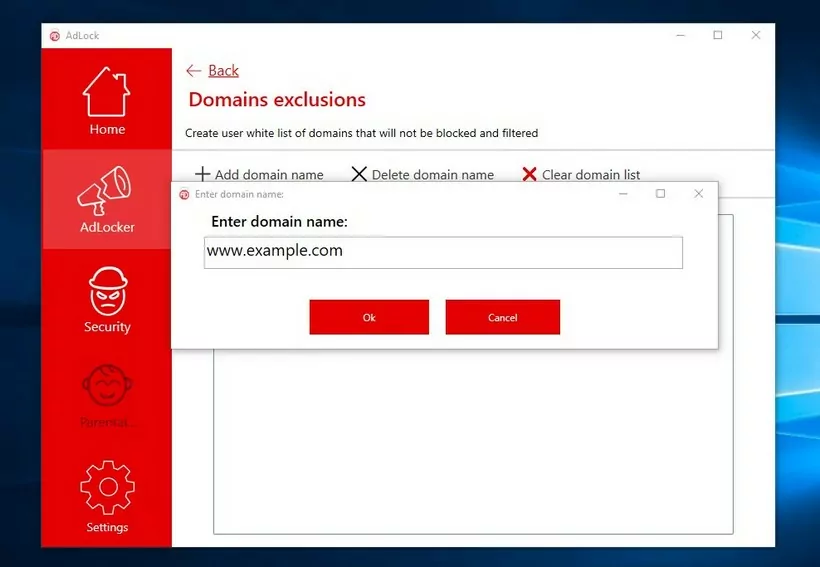 That's it. From this moment you can enjoy Kissanime without ads and what's more important without malware.

Try for free today!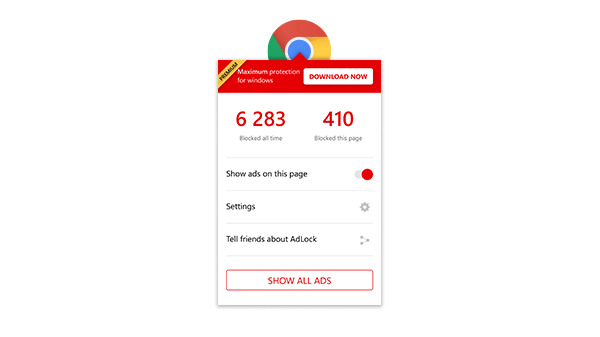 Try AdLock for free in your Chrome browser
For Browsers