Somebody should tell developers of Words With Friends that friends don't make friends watch so enormous amount of ads! It starts to be ridiculous you have to wait until 15 seconds promo finishes after every single move. If you're a fan of Words With Friends, then you know that adverts may spontaneously appear even in the middle of the turn. As a result of its advertising policy, a game draws customers away which is sad. But if you don't want to give up this game the following guide will help you to remove ads in Words With Friends.
Words With Friends without ads on Android
The first method to stop ads on Words With Friends is to install an ad blocker AdLock on your Android. Open this link on your phone or tablet, download an apk file and follow three simple steps of installation.
Put an end to ads in Words With Friends:
Then follow instructions of the guide below to adjust AdLock:
Check for updates
Open an application, tap on the three dots on the top right corner and choose Check updates. In a new menu tap on UPDATE ALL.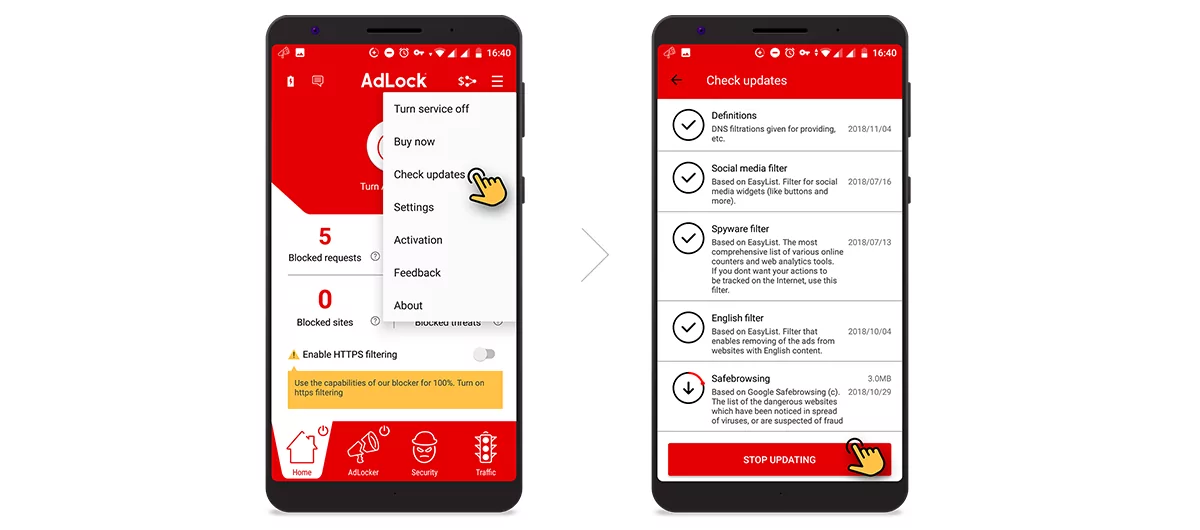 Enable HTTPS filtering
Switch to the AdLocker tab and enable HTTPS filtering. In a pop-up window tap OK. Then you will be asked to set a drawing pattern to verify your identity for future actions. Draw a pattern you surely will remember.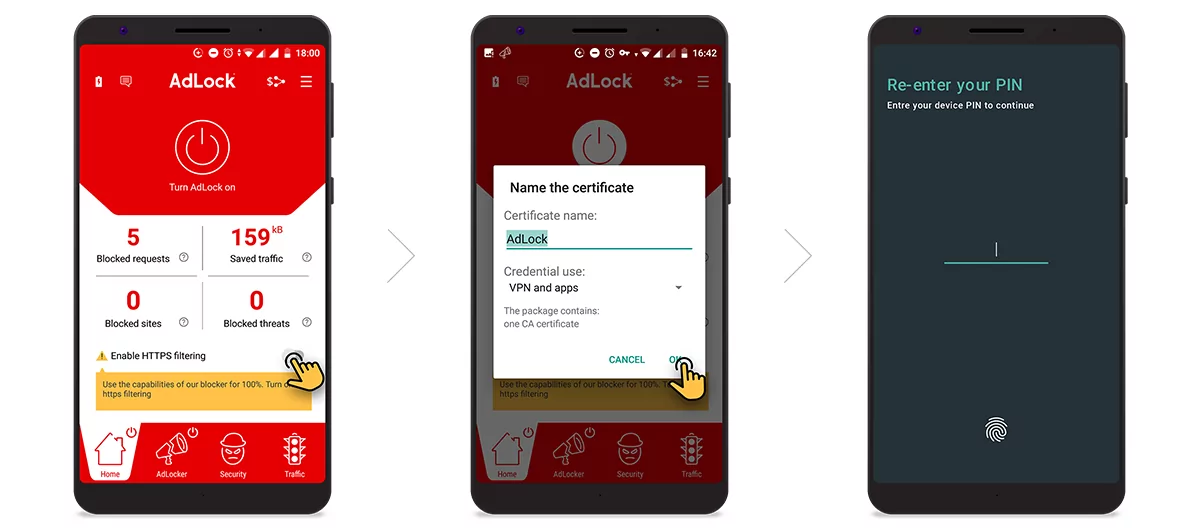 That's it! From this moment you can play Words With Friends, Words With Friends 2, and any other classic games from Zynga or other game-developers with no ads!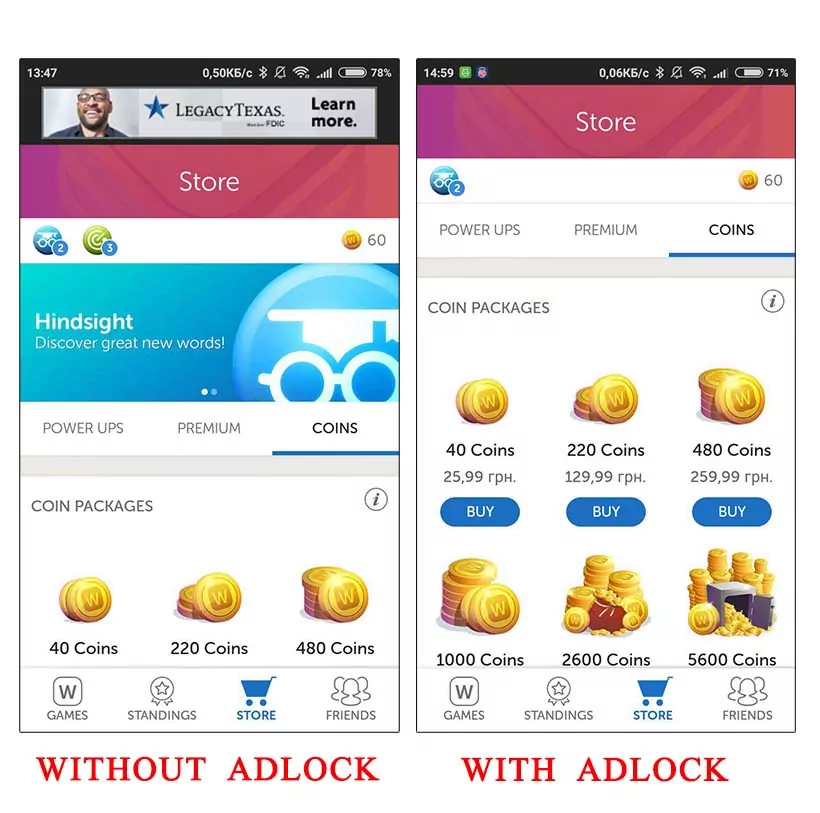 How to get ad-free version Words With Friends
In earlier versions, you could upgrade your Words With Friends to ad free version directly from the app. You should have opened Settings and tap Buy Now in Remove Ads option.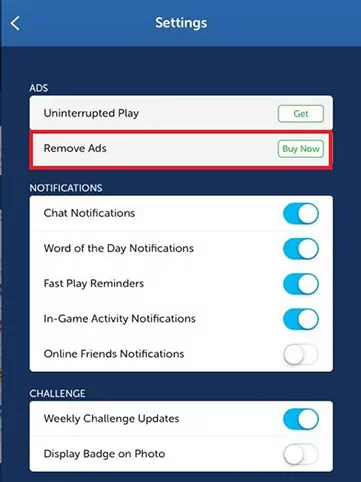 It used to be a one-time charge and cost $2.99. However, now this option is not available neither in WWF nor WWF2, and developers still can't give implementation dates. So, if you haven't updated a game at least since last December, you may still be able to purchase Words With Friends without ads. Otherwise, use AdLock, it will not only turn off ads in WWF but also in all your other games and apps. And all that for $11/year.
Android users less constrained in installing new apps and games as they always can increase device memory with memory cards. But the larger amount of apps means the larger amount of ads which led to constant searching on
how to stop pop-up ads on Android
. There you'll find a simple guide on dealing with adverts.
Try AdLock for free today!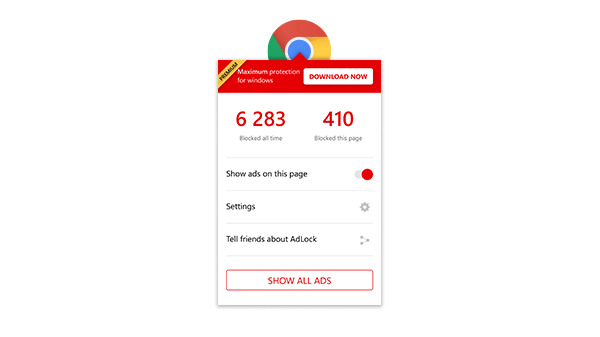 Try AdLock for free in your Chrome browser
For Browsers