How to Disable Ads in Crossy Road in 4 Clicks
Luckily the only Crossy Road ads you encounter are videos promoting an application or a video game. Those ads can be pretty entertaining, and you can choose to watch them and get rewarded with coins and new characters. However, there are two significant issues with the Crossy Road advertising:
Recently ads have become really annoying. After every two-three games, players have to sit through somewhat long videos before they can play again. That's the main reason for low reviews in the app stores.
Inappropriate ads keep slipping in. Crossy Road is a family-oriented game and has an age rating of 9+. So, developers should move their game to an older category or regulate ads better.
In this article, we'll explain how to get rid of ads on Crossy Road without ruining the game. There are both free and paid options and a crazy deal from AdLock. Spoiler alert: AdLock can block ads but keep the bonuses.
Does Crossy Road Have Ads
Yeah, of course, there are ads in Crossy Road. It's one of the most popular games, with more than 200 million downloads, that has been around since 2014. Kids who played the game when it first appeared can get married now; that's insane. With such a massive loyal audience, it would be an omission to remove ads from Crossy Road and lose all that profit.
However, the game comes with a generous deal for ad-free playing. It offers to make a single in-app purchase starting from $0,99 to disable ads in Crossy Road once and for all after every sponsored video.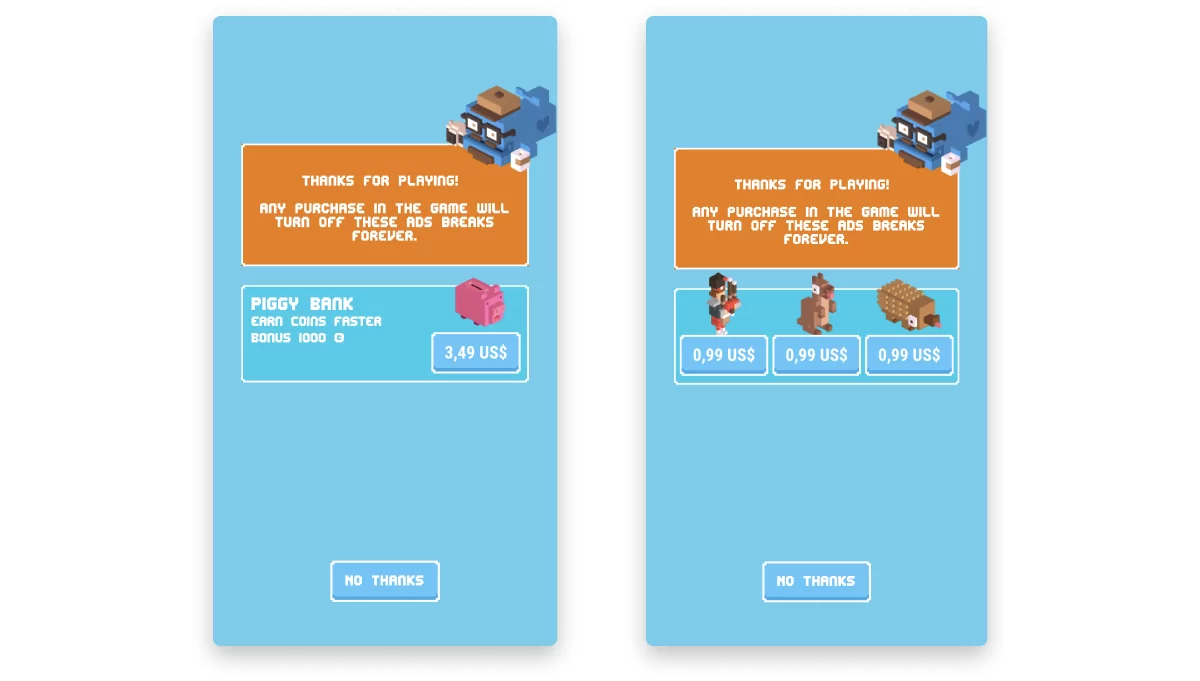 The offer removes only advertising that interrupts gaming. You can still voluntarily watch commercials to get bonuses. We have put together a list of at least the best free mobile games without ads.
How to Get Rid of Ads in Crossy Road in a Few Clicks
That's one revolutionary thing: the game allows you to disable ads for no charge. No tricks and no strings attached. The game will only try to talk you out with this sweetest message.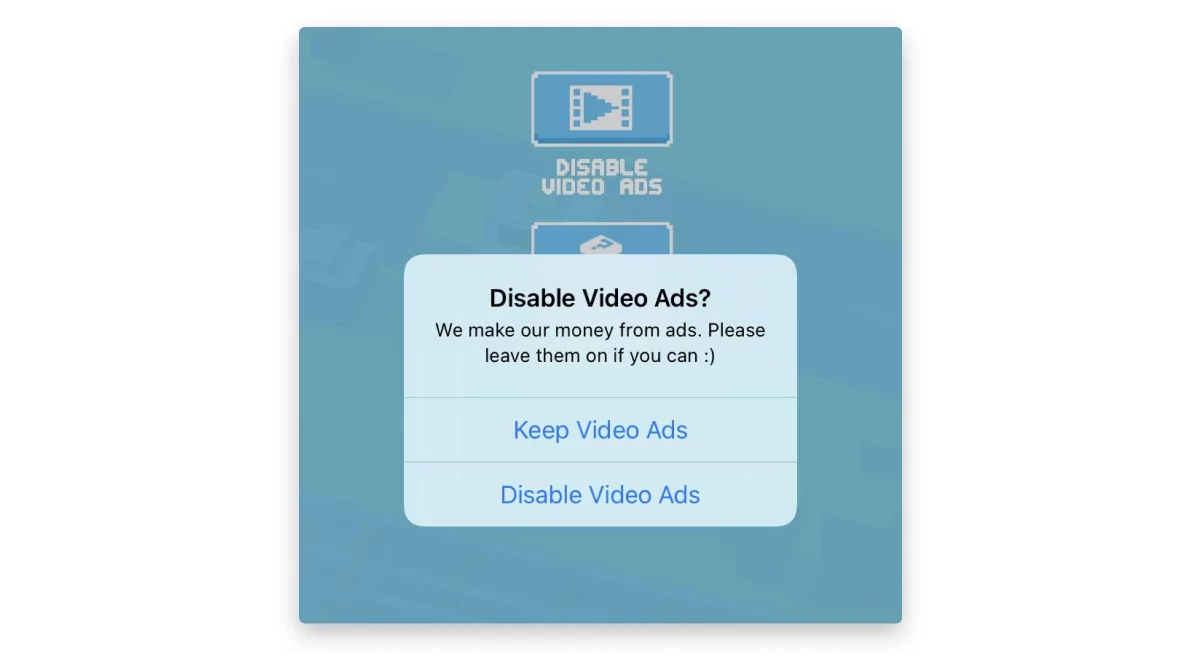 How to remove ads on Crossy Road:
Launch Crossy Road and play one game first for the settings icon to appear.
Tap the cogwheel Settings icon and choose Parental Controls.
Tap Disable Video Ads, and if you have no heart, confirm your actions in an alert pop-up.
It Doesn't Always Work
For some reason, ad-free Crossy Road doesn't last. Users complain that after a definite number of launches, the settings return to default, and you must repeat the process from the previous paragraph. The thing is, each time you launch the Crossy Road, you need to play one game before you can unlock settings to disable ads. And in this time slot, the game squeezes advertising. In this simple way, Crossy Road manages to earn money and remain the nice guy. However, if you want your kids to be able to play safely each time the game is started, keep reading to get the hints.
Read Also: How to remove ads on Duolingo
Using Crossy Road Mod Apk No Ads
You can play Crossy Road, no ads, using a modded apk from the internet. In addition to being free from advertisement, such apks usually come with free game bonuses, unlimited money, and unlocked characters. Some would say that playing with cheats breaks the joy of the game and makes it pointless, but it's up to you to decide. We advise you thoroughly research the developer before downloading and installing a modded apk from them. Going for unofficial mods is not only illegal, but it can also threaten your privacy. There are no guarantees the apk you choose will be safe to use. If someone can mess with the game's code to offer something that used to cost money free of charge, they can also implement code to steal your data.
How to Remove Ads on Crossy Road With AdLock
It is elementary. You must install AdLock on your Android or iOS device, switch it on and complete a two-step adjustment. Once you do that, AdLock will apply the filter rules to every app and game on your device. The best thing is that depending on the ad server, AdLock can stop ads on Crossy Road and allow you to keep the bonuses from adverts anyway. We won't lie here: that doesn't work every time, but when it does, it feels fantastic. You better enable ads and whitelist Crossy Road in AdLock if you're counting on bonuses very much.
How to turn off ads on Crossy Road using AdLock:
Check for the latest updates
Launch the AdLock app, tap a hamburger menu at the top left corner of the screen, and select Check for updates. In the following menu, tap a big red button UPDATE.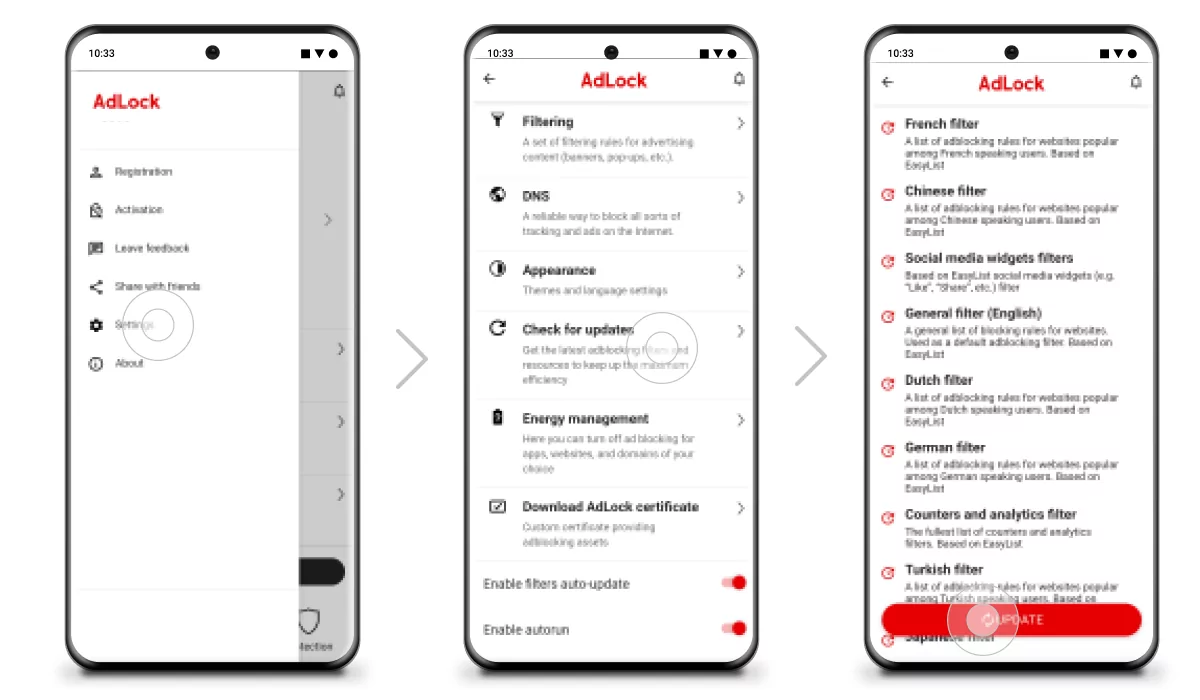 Go to the AdLock tab and install the AdLock certificate to enable HTTPS filtering. In a pop-up window, tap OK. Verify your identity in the following window by scanning your fingerprint, setting a graphic key, or creating the password. Make sure to remember that key.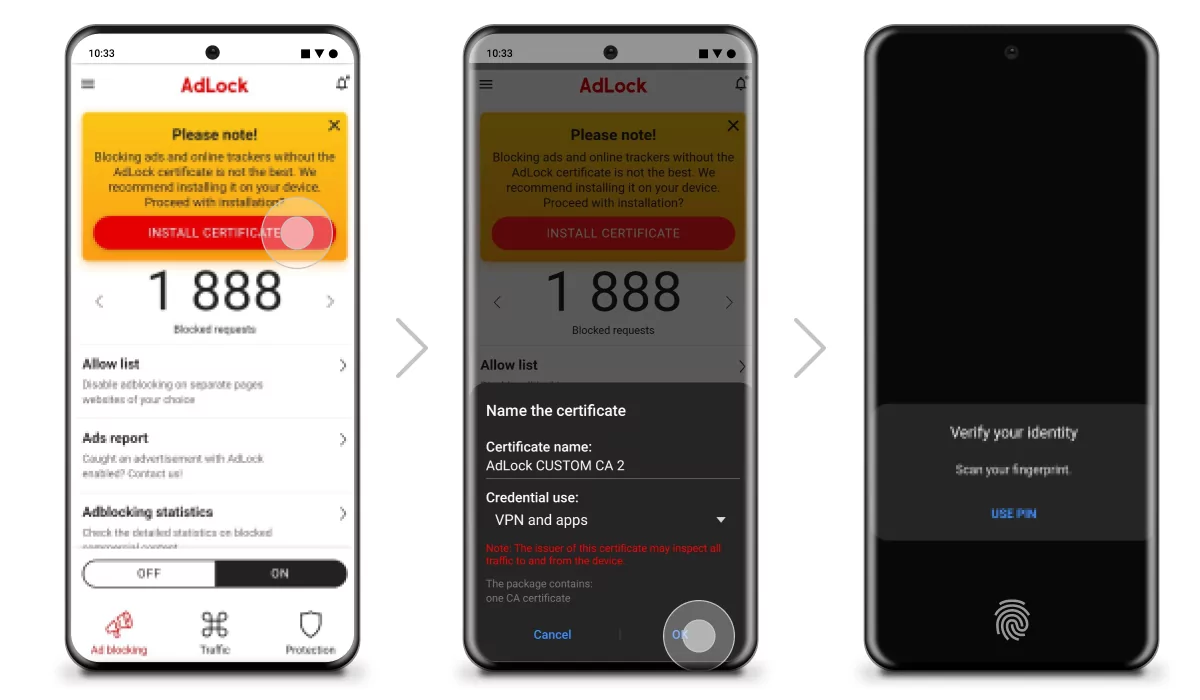 Final Thoughts
In a greedy world of subscription-based services, Crossy Road is a happy exception. You can get rid of ads in Crossy Road on favorable terms. The game leaves out intrusive ads though sometimes misses commercials inappropriate for children. If you don't want to go into the subtleties of the game's advertising, stick to AdLock to get rid of any.
Frequently Asked Questions
Why is Crossy Road so hard?
The game wants to keep you engaged. The more time you spend within the game, the more ads you'll see, and the more revenue the game will receive. The complexity of levels also prevents Crossy Road from being boring.
No more video ads in Crossy Road?
Crossy Road might be the only mobile game whose users worry when they don't see ads in a while. If you suddenly get no ads on Crossy Road, have no worries. You likely don't see them because you have reached your daily limit set by the Ad networks. If you believe it's not the case, check your internet connection and whether your ad blocker could filter adverts in the game.
When and where does advertising start on Crossy Road?
Crossy Road has only video ads for apps and fellow games. Advertising usually comes with interactive gameplay and occurs between the games. You can also initiate the running of an ad to unlock bonuses and new characters.
Will the performance of Crossy Road be reduced due to the use of an adblocker?
The game developers insist you disable your ad blocker or whitelist Crossy Road. Otherwise, the game might perform poorly or crash at the start. However, with AdLock, we haven't noticed any trouble playing Crossy Road without ads. Feel free to rant about any problems to our support, and we will fix them.
Do you like this post? Share it!