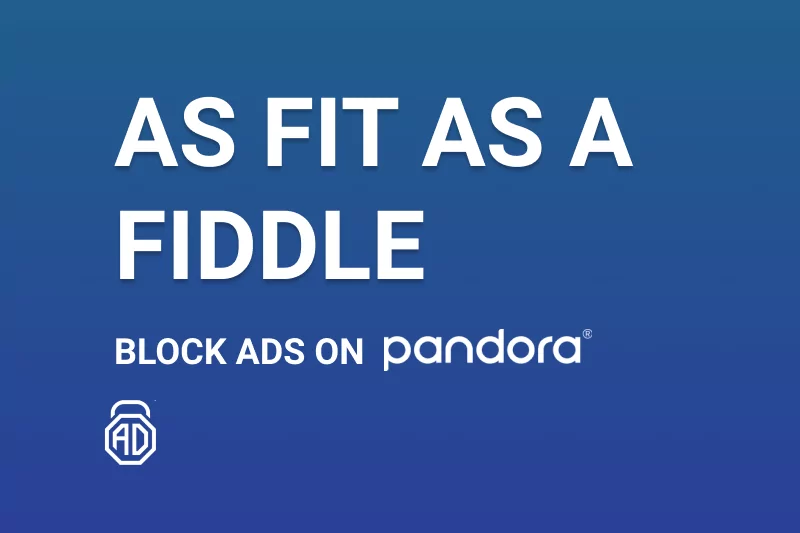 Pandora is an online radio service for lazy music lovers it customizes radio channels according to your preferences. Pandora is free, and like all free services, it's infected with ads. There are three major types of Pandora ads:
banners, the most innocent ads just quietly stick to your screen;
video ads, the more annoying type though sometimes can be entertaining;
audio ads, no doubt the worst ads as they interrupt your binge listening and there is no way you can shut off those.
This article will show you ways to skip ads on Pandora.
How to Block Ads on Pandora Using AdLock
The easiest the quickest and yet the cheapest method to get no more annoying ads is to use a Pandora ad blocker. AdLock is all in one app solution to delete unwanted commercial and scum content throughout your device. It takes you only a moment to install and adjust AdLock and then it starts to block ads in browsers, in apps, in messengers, in games, basically, everywhere. You can inspect AdLock during the 14-day trial and if you like it purchase a year license ($11 for Android and $27 for Windows) or a lifetime license ($22 for Android and $55 for Windows).

AdLock for Windows
To listen to desktop Pandora with no ads install AdLock for Windows. AdLock will take over the operation and suggest you the perfect folder for installation. Launch an app after the installation has finished and that's all. You can freely press the close button, and AdLock will run in the background blocking every ad on your way.
AdLock for Android
To block ads on Pandora app download AdLock for Android then follow instructions to install it on your smartphone. Now launch the application to complete two steps of adjusting.
Check for updates

Open an application, tap on the three dots at the top right corner and choose Check updates. In a new menu tap on UPDATE ALL


Switch to the AdLocker tab and enable HTTPS filtering. In a pop-up window tap OK. Then you will be asked to set a drawing pattern to verify your identity for future actions. Draw a pattern you surely will remember. It's just a formality remember AdLock doesn't send data outside your device. You need to turn on HTTPS filtering to block ads on the websites with secure internet connection otherwise ad-blocking will be either average at best or impossible at worst.
That's it! Enjoy Pandora without ads!
Remove Ads on Pandora by Upgrading Your Account With the Mobile App
Even though Pandora is a free app, it offers three paid types of subscription: Pandora Plus, Pandora Premium, and Pandora Premium Family. Each subscription can be purchased monthly or annually: Pandora Plus is $4.99 USD/month or $54.89 USD/year; Pandora Premium is $9.99 USD/month or $109.89 USD/year; Pandora Premium Family is $14.99 USD monthly or $164.89 annually. For the price, you will get, besides ad-free Pandora, unlimited personalized stations, several stations for offline listening, search and offline listening to songs (for Premium), higher quality audio, and unlimited skips and replays. And here comes the first trap unlimited skips are limited to 6 skips per hour. If you want to skip more songs you'll be offered to watch an…ad. I leave it to your discretion to decide whether that's fair and only guide you on upgrading your subscription to commercial free Pandora.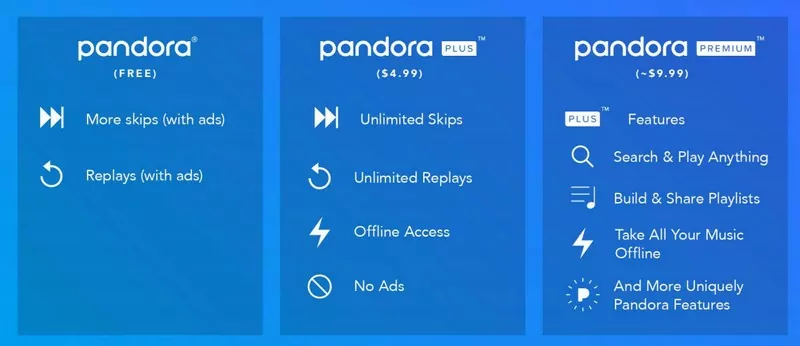 How to upgrade to a monthly subscription to Pandora Plus or Pandora Premium
Launch Pandora app and tap the menu icon and choose Settings.
Select Upgrade and you will then be taken to the Google Play payment page.
Check the box stating that you agree to the payments for Google Play Terms of Service.
Confirm the purchase by selecting Accept & Subscribe.
Your subscription will be set to auto-renew by default, but you can deactivate this option anytime.
And here comes the second trap you can purchase an annual subscription to Pandora Plus, Pandora Premium or Pandora Premium Family only from the browser.
Get Rid of Ads on Pandora by Upgrading to Pandora Premium on Desktop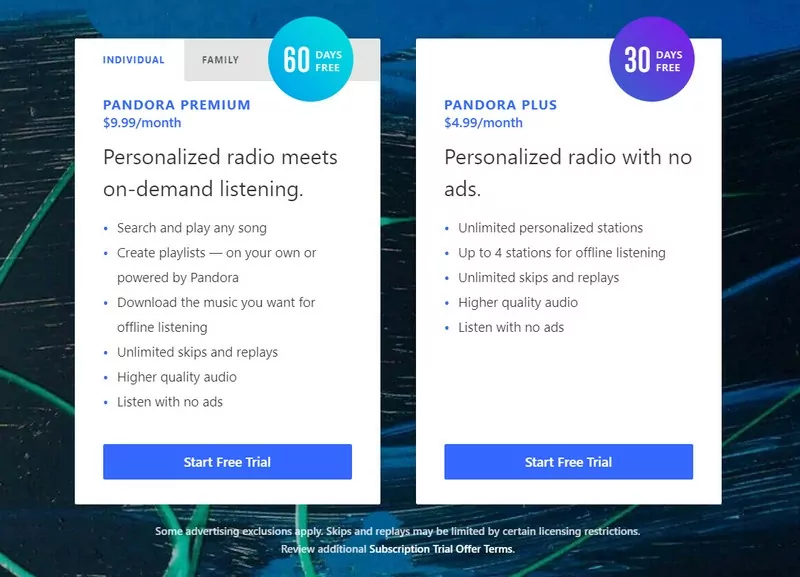 Visit www.pandora.com/upgrade.
Select the subscription plan you prefer.
Choose your method of payment:
Agree to the Pandora Subscription Terms and submit your payment. Your subscription will be set to auto-renew by default but you can disable it anytime later.