Meet AdLock For Windows Update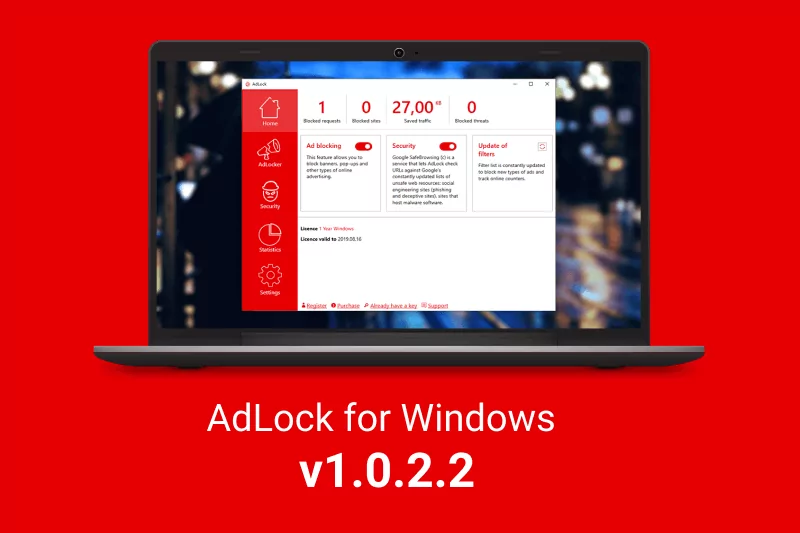 Dear partners and users, we're happy to announce our update of AdLock for Windows! New AdLock for Windows is lighter, angrier to the ads and friendlier to the user.
What's changed:
– Improved filter algorithms. We update our filters to make them work faster. In simple terms, AdLock is swift and angry as a cheetah.
– Added statistics of blocked web queries. Keep a record of losers which tried to invade your system.
– Optimized memory consumption which improved an app's performance. We redesigned AdLock which significantly reduced memory usage.
– Added the widget to manage ad-blocking on a browser page (user-friendly list of exclusions, temporary deactivation of the filtering). Who has the time for searching for settings inside of the app? We're thinking of you, our user, now you can customize ad-blocking for a specific page on that page.
– Updated filtering resources. Now ad-blocking is more accurate and merciless. And no acceptable ads, as usual.
– Fixed minor bugs.
If you already have AdLock on your computer, open an app and on the main screen click on a square button next to Update of filters. Wait for 15 seconds and then you will be asked to upgrade to the latest version of AdLock.

Try for free today!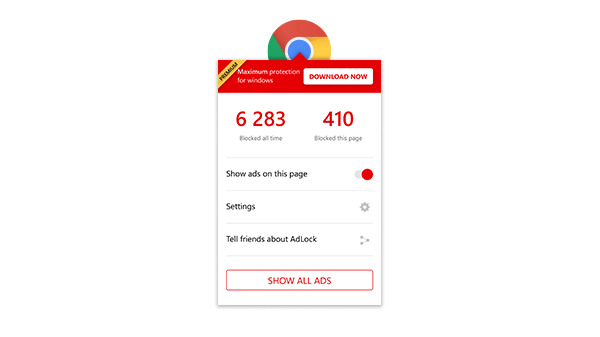 Try AdLock for free in your Chrome browser
For Browsers
Do you like this post? Share it!