Quick Guide on How to Stop Ads on eBay [2023 Update]
Fed up with numerous ads on eBay?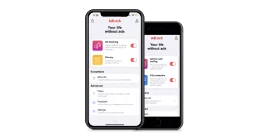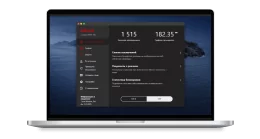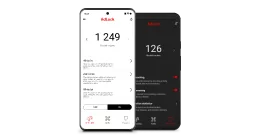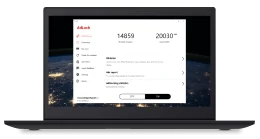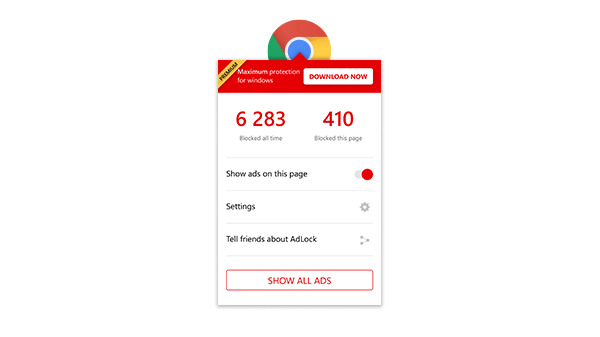 Try AdLock for free on your Windows device
No annoying adverts and listings on eBay. Get AdLock.
The eBay website is already challenging to search for things. Although all the products there are categorized, nested, and properly divided, the overall appearance of the site is not perfect in terms of user experience. Excessive diversification in fonts, suggestions boxes with floating images of the sponsored items, bright and vivid sales advertisements all that make eBay look like a crowded e-flea market. And what we definitely don't need in that pile of stuff is another annoying banner. Or do we?
Luckily, there are several easy solutions that help users to get rid of ads on eBay in a matter of a few clicks. We've rounded up the most hassle-free methods for you in our article, so take your time.
Knowing how to stop pop ups on iPad would come in really handy as numerous commercials there make millions of users freak out.
Contents
Irremovable eBay Ads
It's quite frustrating, but eBay has adverts that are not considered as online advertising, therefore, they can't be removed. We're talking of recommended items on eBay. They're impossible to get rid of. Also, you can't remove sponsored links from other sellers from your eBay listings. They are the part of eBay layout and generate huge revenues for those partnered e-commerce corporations. In all other cases, you can get rid of the majority of eBay ads— commercials that you see on the right side of the laptop or computer screen and at the very bottom under the search results.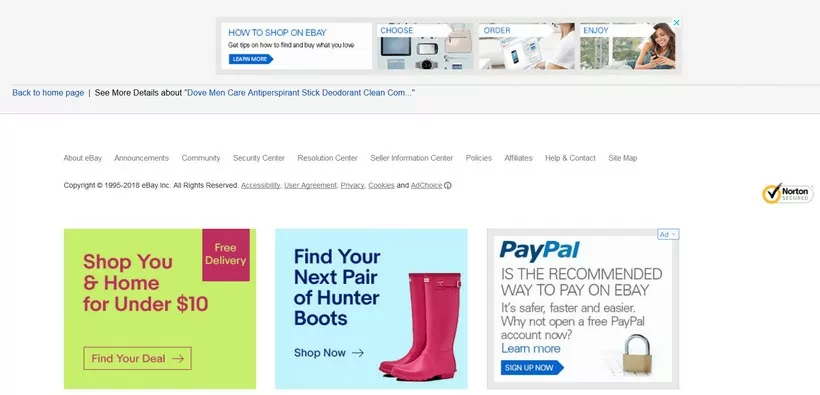 How Do I Remove AdChoices?
To start with, let's make it clear what AdChoices is. AdChoices is a completely legit self-regulatory program for online behavioral advertising that exists in the US, Canada, and Europe. This program is operated by the Digital Advertising Alliance (DAA) and was created back in 2010 aiming to set an industry standard and improve communication between advertisers and viewers. Major companies, including Microsoft, Bank of America, BMW, DELL, Google, Netflix, Amazon, and eBay, opt in for AdChoices to display personalized adverts across the internet.

Through processing cookies, the AdChoices program shows you commercial content that is based on your search history and cookie behavior. Beyond all doubt, you saw that kind of ads with a tiny blue icon which, when clicked, provides you with information about why this particular ad was displayed to you.
Now, let's consider how to opt-out of AdChoices commercials.
Opt-out of ads in browser settings
We've written a whole article dedicated to AdChoices and detailed guides on how to get rid of them. You can find the article here.
The fastest solution to remove AdChoice ads that pop here and there implies cleaning up your browsing history (including cookies) and browser extensions. Though this procedure takes up to 5 minutes of your time and helps to remove annoying AdChoice banners, it works until you search for something particular on the web. Searched for a dog whistle? Here are mahogany dog whistles with Bluetooth, pink whistles for girls, blue whistles for boys, and so on. Argh…
Please note, that this method would not hide or disable AdChoices. When your cookies are cleared and your search history is empty, the program has no data to process to serve targeted ads but it continues to serve random commercial content.
Get an ad-blocker
The most reliable solution addressing the issue of ads, sneaky online trackers, bugs, and all that stuff is a trusted adblocker. You may make do with an ad-blocking extension for your browser, but there's a catch. Usually, ad-blocking extensions are limited in performance since they work in frames of a web browser. Adblock extensions process content of the pages, detect ad elements, and disable them, but they don't protect you from online trackers and data collectors. It means that advertisers and other third parties still have a chance to get the data they want from you. So, what should you do then? The answer is simple and clear — get a full-featured standalone ad-blocking application. Why? At the very least, AdLock is built to work systemwide: it makes browsers, apps, games, messengers, and all software on your device utterly free of commercials. Say goodbye to banners, pop-ups, video or audio adverts, undesired redirects, online trackers, and data collectors since the first launch. AdLock application gives them no chance. Also, we don't support the acceptable ads program. We remove all ads once and for all.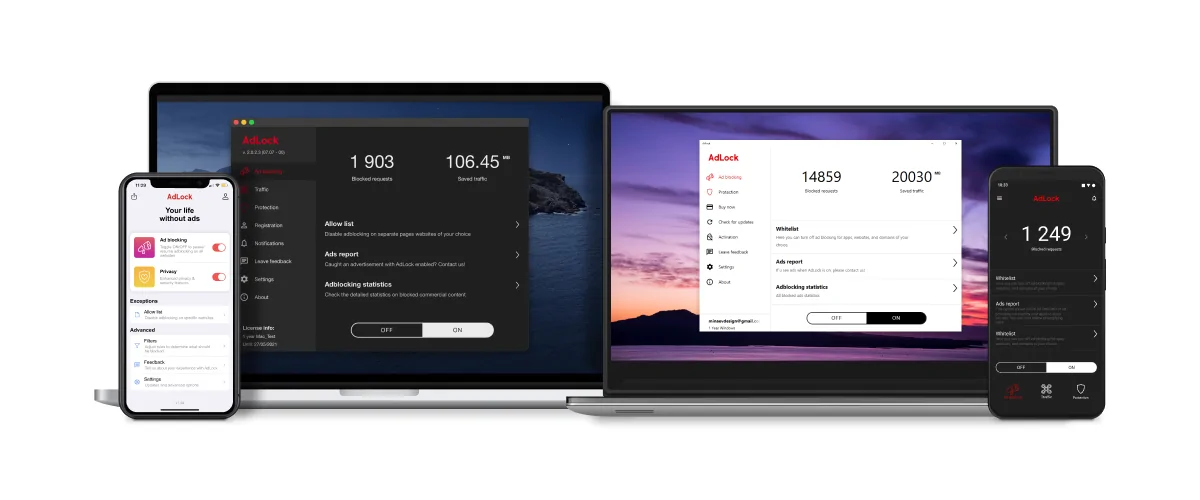 How to Block Sponsored Listings on eBay?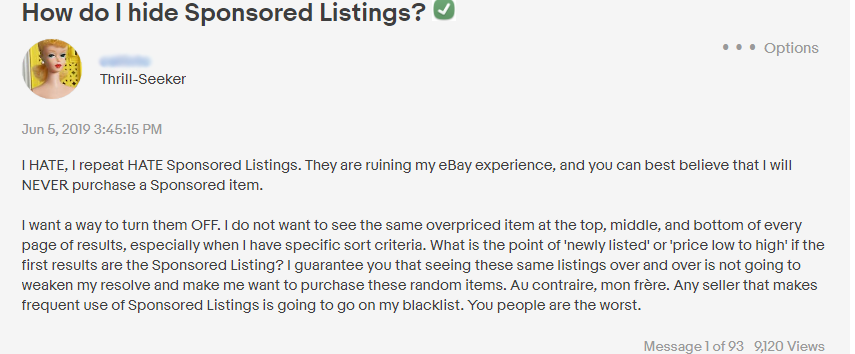 There's a workaround that doesn't require third-party services like ad-blocking extensions or applications. It's enough to create a blacklist of sellers who use Sponsored Listings and using the Advanced Search option to exclude them from your search results.
This is a good working method, but it may get to the point where there are too many spammers to keep track of and blacklist. So, if you are an active eBay user and you're fed up with numerous sponsored listings, then the best solution for you is to resort to ad-blocking software.
How to Block Ads on eBay Using AdLock
The first thing you have to do to block ads on eBay is to download and install our application. You can test-drive AdLock for a 14-day trial with no strings attached. We hope you'll enjoy it.
Ads on eBay pale in comparison to ads on YouTube. If you're tired of constant skipping try to watch
YouTube with no ads
.
After the installation is complete, launch the application, and there you have it — not a single eBay advert can pierce the heavy AdLock's shield. You'll need no additional ad-blocking extensions for your browser because the AdLock application works systemwide and removes all inappropriate commercials from all apps and software on your device. So if that's what you were looking for, you can close AdLock window and go place bids on eBay with no ads. But if you're curious, you can adjust our adblocker to meet your special needs.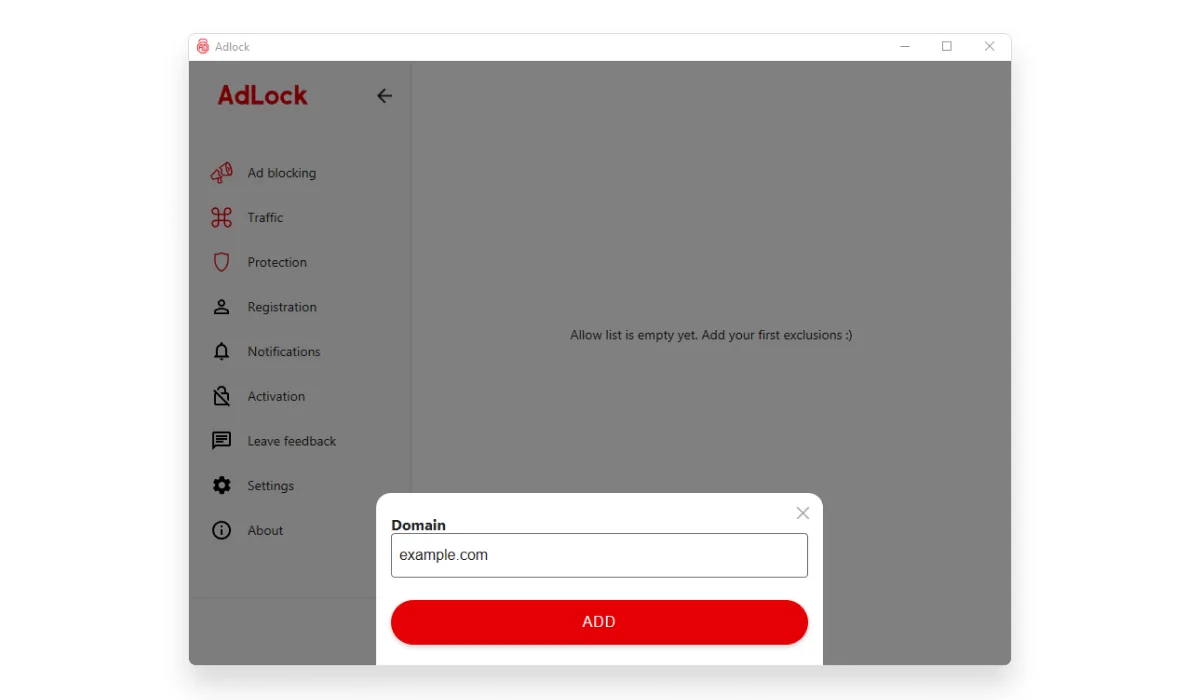 AdLock settings are set up to hide all types of commercial content (especially those with autoplaying video and audio) on browsers and applications by default, but you can set a list of exclusions. For example, if you want to shut off ad-blocking on a certain website but you don't want to deactivate AdLock completely, then you should add that website's URL to the list of exclusions. The list can contain both websites and applications. To do so open an Ad Blocking tab in the application, choose Allow List, click Add domain name, enter a URL: www.example.com, and click "Add". After this, all websites will be utterly adless except that one.
Don't mess with eBay adverts!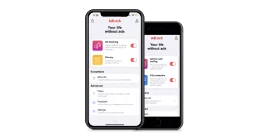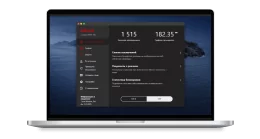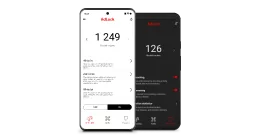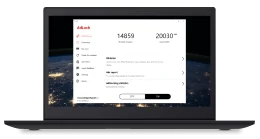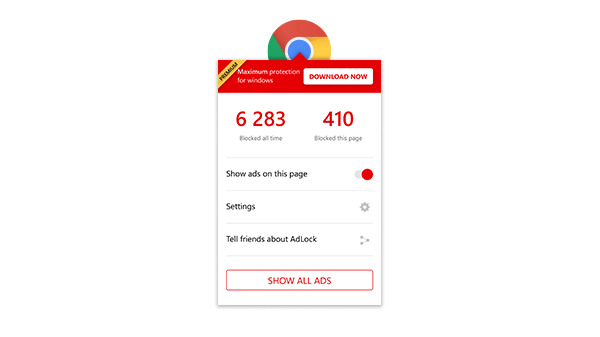 Try AdLock for free on your Windows device
No annoying adverts and listings on eBay. Get AdLock.
Do you like this post? Share it!
Do you like this post? Share it!