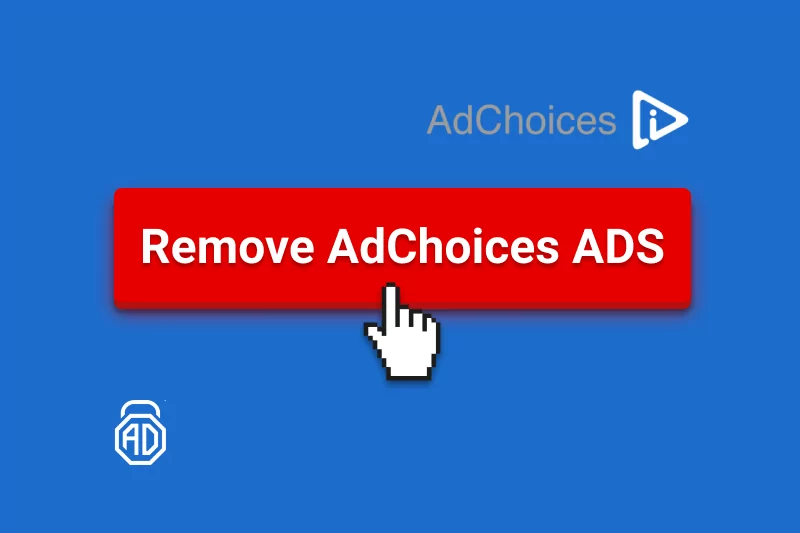 Have you seen a little more advertising than usual recently? Then AdChoice may be settled in your device. Don't worry AdChoice is not a virus though it can cause real difficulties in web surfing like large sticky ads or autoplaying video ads that are impossible to skip. Such advertisements are annoying, so you ask the next logical question: How can I stop adchoices?
What is AdChoices Ads
AdChoice is a self-regulatory program for interest-based advertising. That means AdChoice shows you adverts based on your search history and browsing information (using cookies). AdChoice is much more honest with the users than the similar Taboola as it gives information about why a particular user sees a particular ad. No doubt you saw that kind of ads with a tiny blue arrow at the upper right corner. Click the arrow icon and you will find out why this ad was displayed to you.
Is it Malware?
No, AdChoice is not malware. In fact, it's a useful program for advertisers to target the right audience with non-intrusive and in a way helpful ads. The most important part is that it gives you a possibility to opt out of adchoices though don't let this fool you. Yes, AdChoice won't use your data to provide personalized ads nevertheless it will still show you promoted posts but not about what you want anymore. So if you want to disable adchoices follow the next instructions.  
How to Get Rid of Adchoices Using AdLock
The simplest way to stop adchoices is to use an adchoices blocker. AdLock offers solutions for both computers and smartphones.
Remove ads from Android
To remove adchoices from Android phone download AdLock for free and follow instructions to install the application on your smartphone. Now launch the application to complete two steps of adjusting.
Put an end to Adchoices ads:
Check for our updates
Open an application, tap on the three dots at the top right corner and choose Check updates. In a new menu tap on UPDATE ALL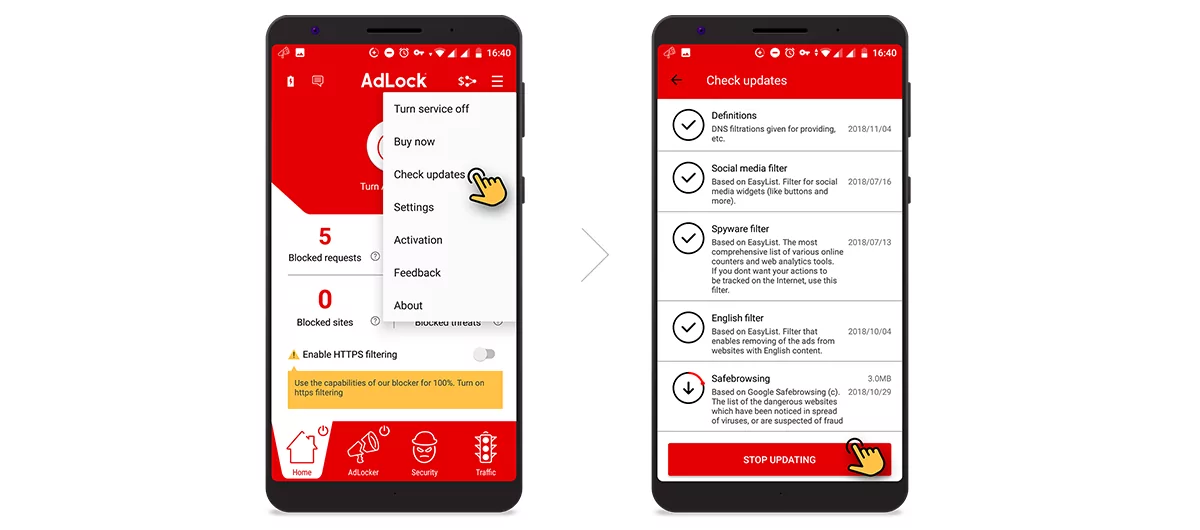 2. Switch to the AdLocker tab and enable HTTPS filtering. In a pop-up window tap OK. Then you will be asked to set a drawing pattern to verify your identity for future actions. Draw a pattern you surely will remember. It's just a formality remember AdLock doesn't send data outside your device. You need to turn on HTTPS filtering to block adchoices and ads on the websites with secure internet connection otherwise ad-blocking will be either average at best or impossible at worst.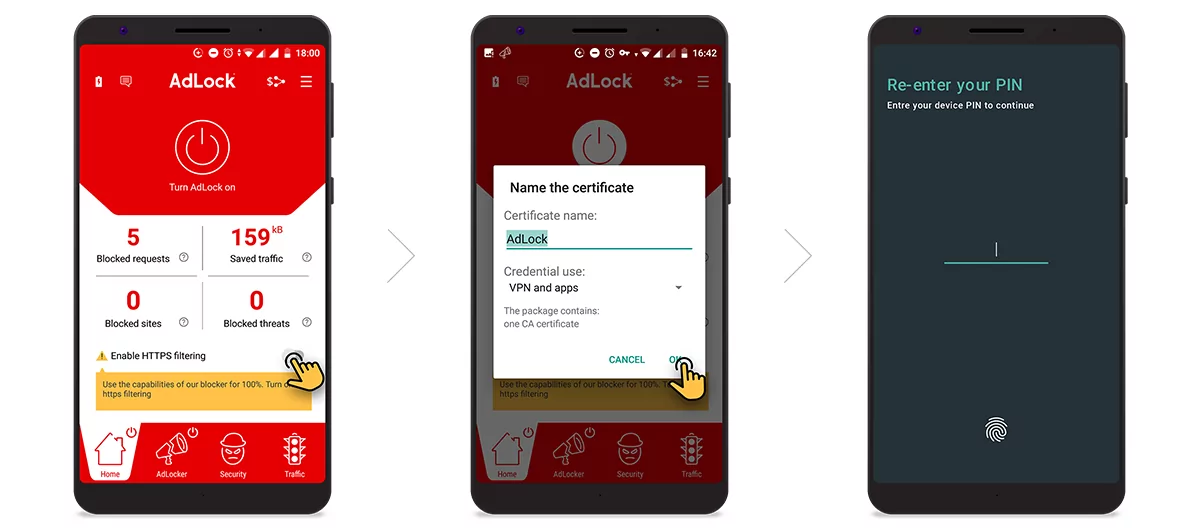 That's it! No ads from now!
Download AdLock to removing Adchoices Ads:
Remove ads from Windows
To remove adchoices from Windows 10 follow this link to download AdLock for free then install it on your computer. Once you launch AdLock it will start to block ads no additional actions are needed from you. Now close AdLock and enjoy fast internet with no more ads.   
How to Block AdChoices in Browsers on your PC
If you still see AdChoice ads despite the installed ad blocker, then AdChoice made a mess in your browsers, and we got to clean it up. We will go over the browsers' settings searching for the trace of AdChoice. Take into account that AdChoice may disguise itself as other extensions and search engines, so it's not necessarily you will find a word for word reference. We will remove all sketchy elements from your browsers.
AdChoices Removal From Google Chrome

Follow these three steps to remove adchoices from Chrome.
Delete unknown extensions
Go to your Extensions: click the three-dots or the three-stripes menu button (depends on the version of your browser) on the top right corner and in a drop-down menu navigate to More tools and choose Extensions. In a new window delete any extensions you don't remember installing. My list of extensions is tidy now. Good for me 🙂 But if you found any suspicious components go ahead and click Remove button to erase it completely.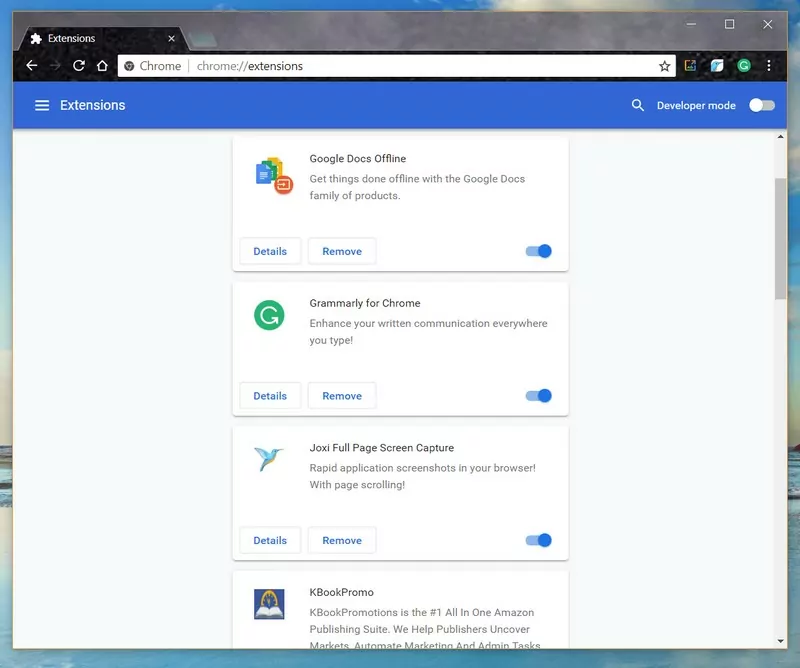 Manage your search engines
Click the menu button and choose Settings. Navigate to Search engine box and click Manage Search Engines. Delete from there any search engines you can't recognize. Wow looks like a lot of work for me to do.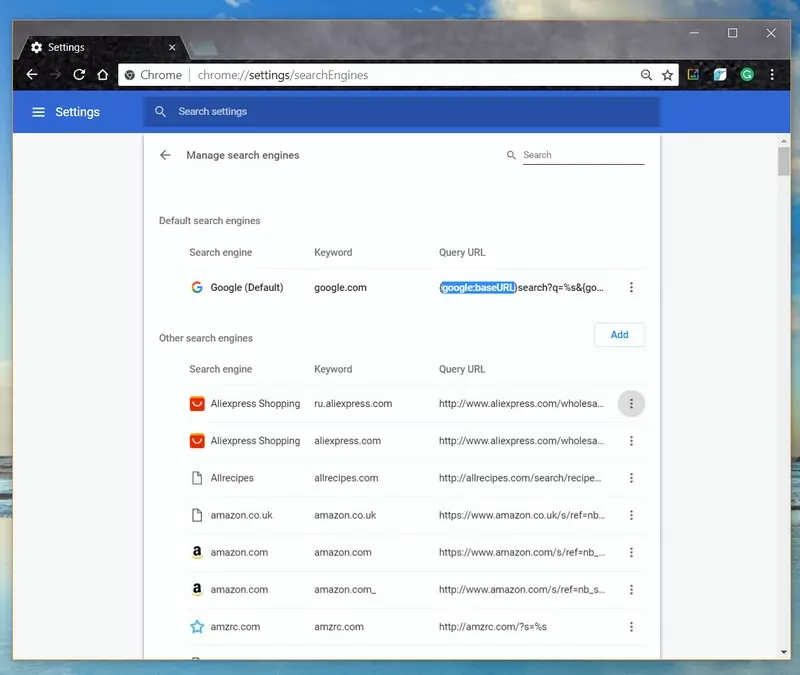 Reset Google Chrome
Go back to Settings and scroll down until you find a Reset button. If you see an Advanced on your way, click it then go on scrolling. Click the Restore settings to their original defaults and Reset Settings in a dialogue window.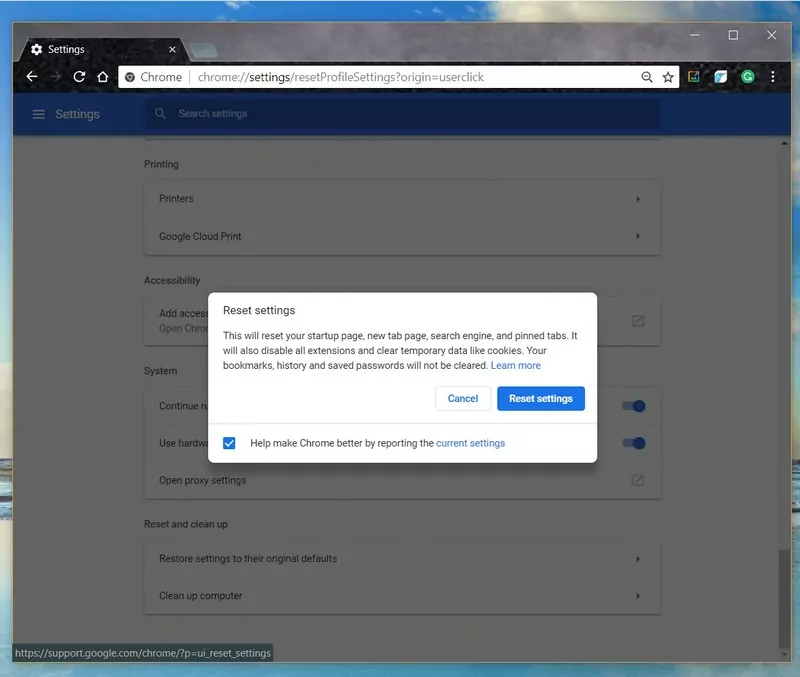 AdChoices Removal From Mozilla Firefox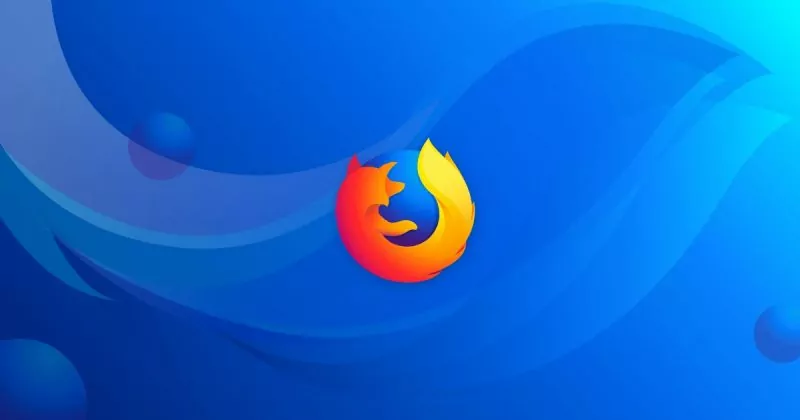 Remove adchoice from Firefox extensions
Click the Menu button at the top right corner and choose Add-ons or use a shortcut Ctrl+Shift+A for quick navigation. In a new window choose Extensions and remove from there all unknown plugins. Ideally, there shouldn't be any extensions.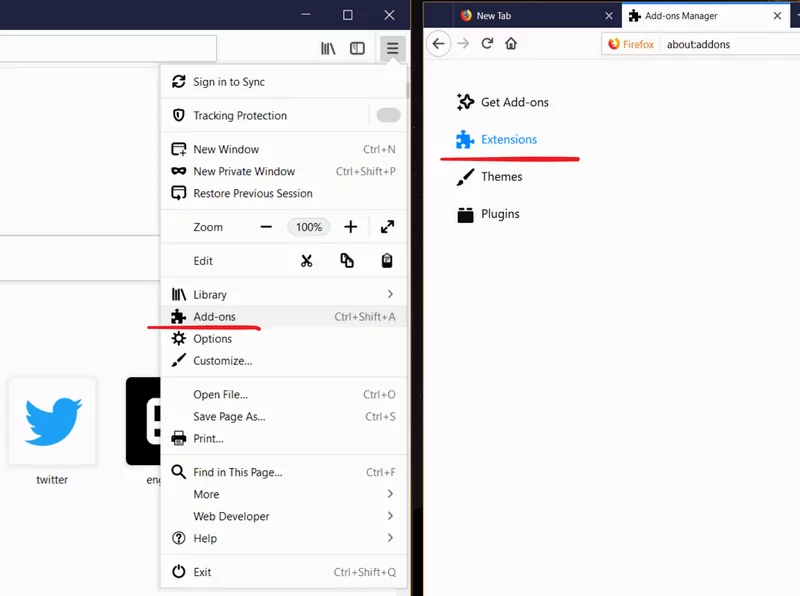 Refresh Mozilla Firefox
Refresh is just a fancy Reset. I guess Mozilla developers just didn't want to confuse customers with such a serious word. Just as Reset Refresh option back the settings of your browser to their default. To find refresh option click the Menu button navigate to the Help and choose Troubleshooting Information. In a grey box at the right top corner click Refresh Firefox…and in a dialogue window click Refresh Firefox once again. This step will delete all AdChoice shreds of evidence from your Mozilla Firefox.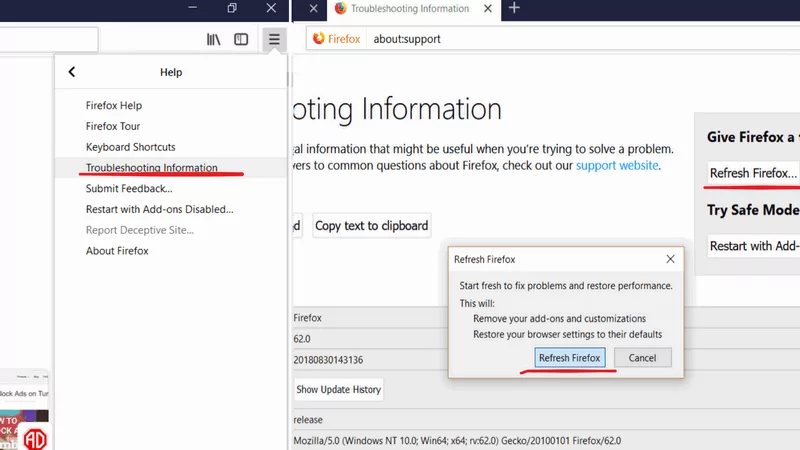 Advertisers have no shame when it comes to ads: large sticky ads, full-page ads, redirecting ads and all other types of a nightmare.
Block ads in Firefox
to see how much it will improve your web-surfing experience.
AdChoices Removal From Opera

On the Speed Dial page click the Easy setup button scroll down and click Go to browser settings.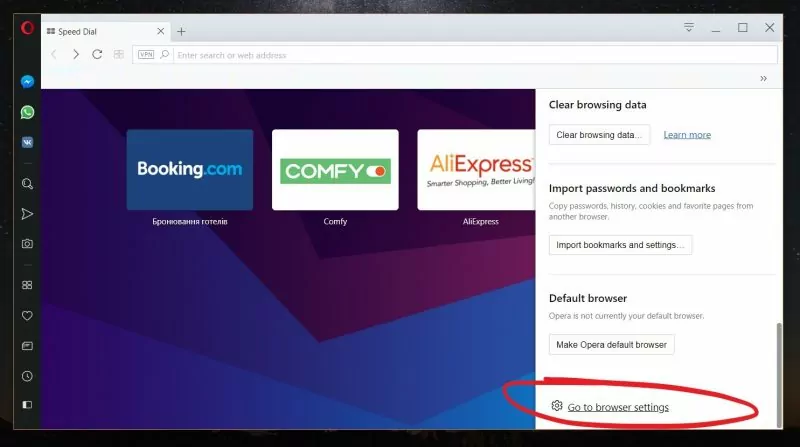 In a new window find Search engine and On startup boxes and delete from there any unknown elements.
Go back to the Speed Dial click the icon of the Opera in the left-hand top corner and choose Extension. Delete any unknown elements from there.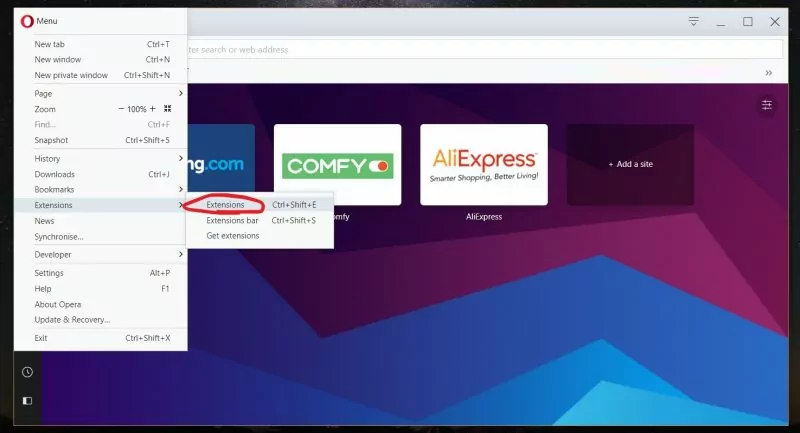 AdChoices Removal From Safari

Click Safari in a left top corner of the screen and choose Safari Extensions. Now remove all unfamiliar elements from here.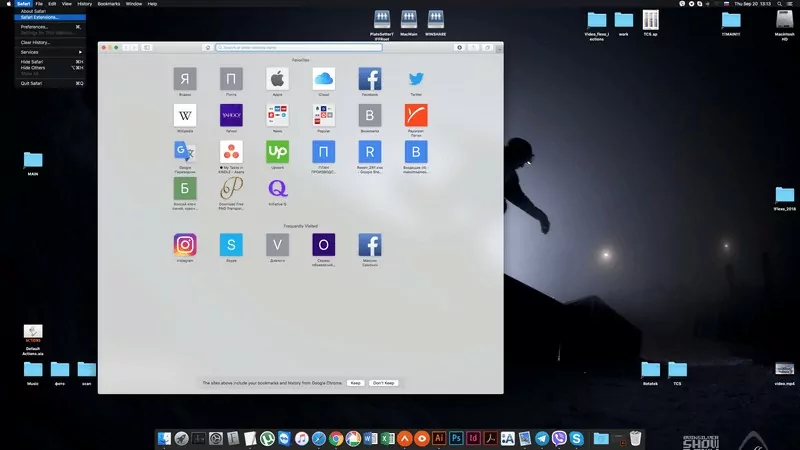 Reset Safari. Click Safari tab and in drop-down menu choose Reset Safari to remove adchoices from Safari.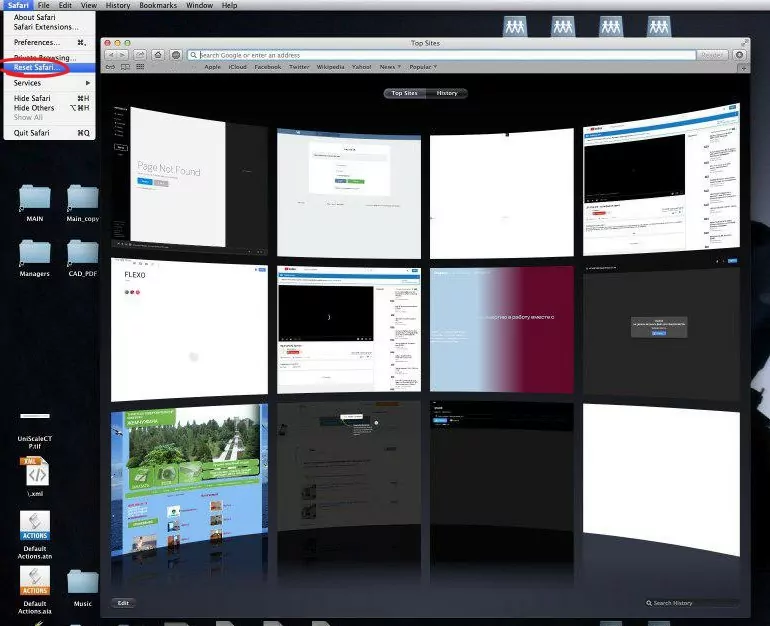 AdChoices Removal From Microsoft Edge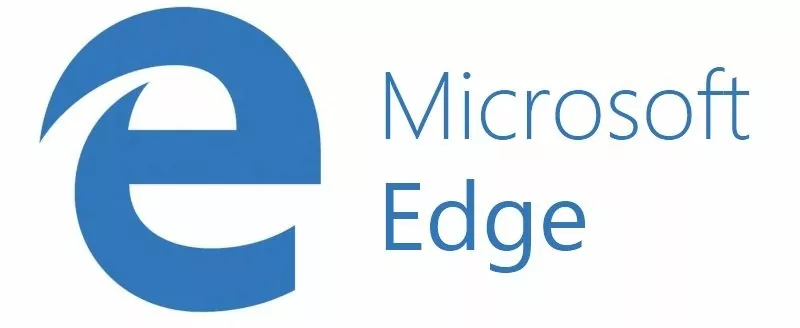 If you want to get rid of adchoices in Microsoft Edge, you should clean the browser's data.
Click the three-dots button at the right top corner of the browser and in the drop-down menu choose Settings.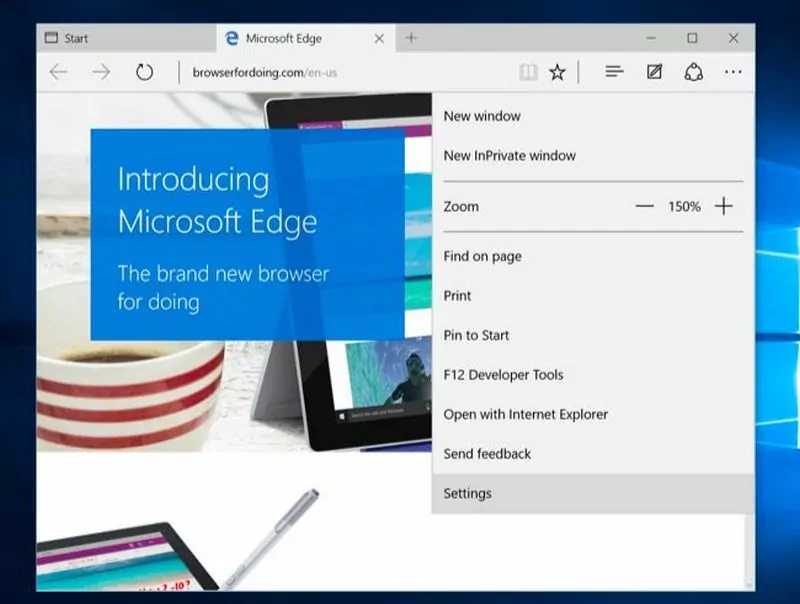 Under Clear browsing data, click Choose what to clear check all the boxes and click Clear. Then restart your PC for the changes to take effect.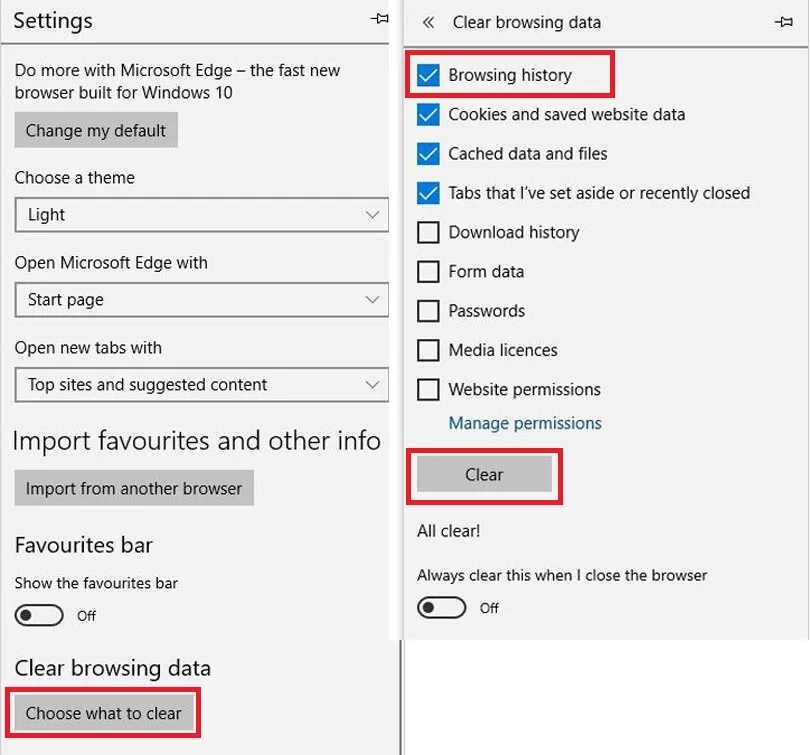 How to Remove AdChoices on Desktop & Laptop
AdChoice related apps may hide in your system. You should find them and delete them.
AdChoices Removal From Windows

Instructions for Windows 10:
Open your Settings: press Windows button (one with a tiny flag) + I or right-click your Start button and find there Settings.
Click on Apps and carefully look through the list of installed applications. Find there and remove any unfamiliar applications.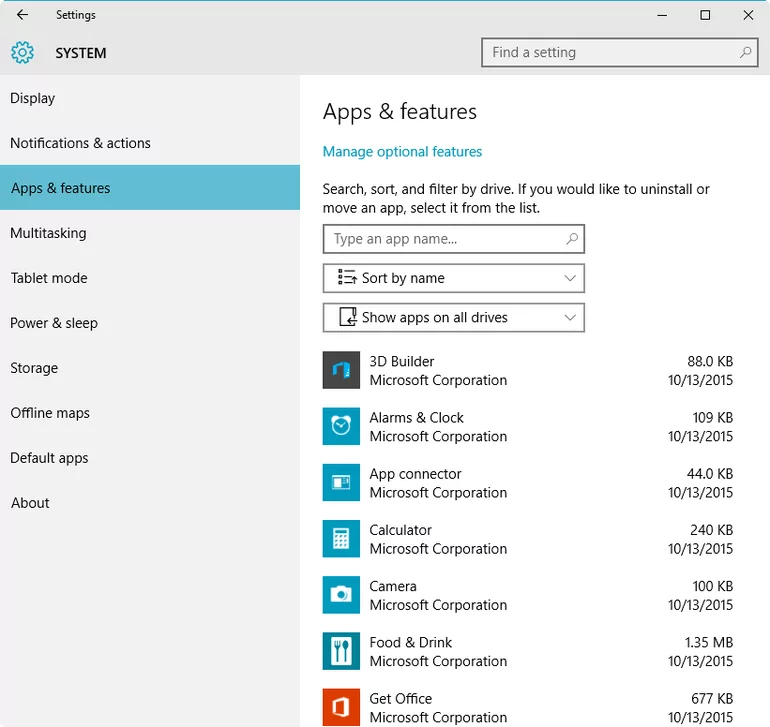 Instructions for earlier versions of Windows:
Open your Control Panel: press Windows button + X or right-click your Start button and find in a pop-up list Control Panel.
Click on Uninstall a program under Programs. Find irregular names in the list of installed applications. Right-click on them and choose Delete.
AdChoices Removal From Mac OS
You will need to brush up the list of your applications to remove adchoices from Mac.
Сlick Go button at the top left of the screen and select Applications.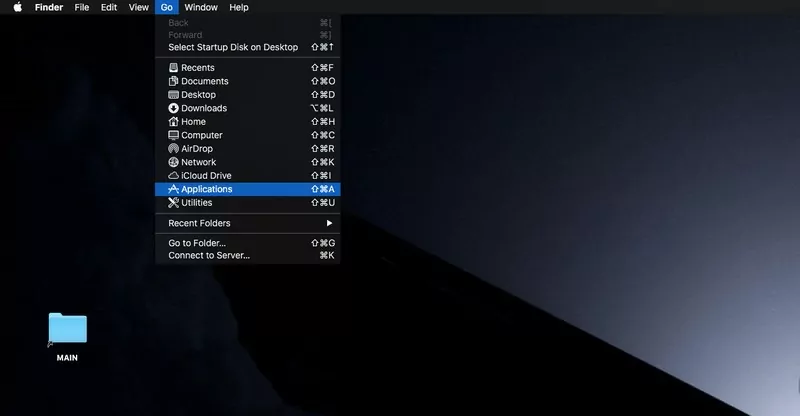 Now carefully look through the list of installed applications. Find there and Move to Trash any unwanted elements.
How to Remove AdChoices Leftovers Permanently
Unfortunately, even if you followed each step carefully tiny bits of adchoice evidence may still be present in your system. So use a credible anti-malware tool to completely remove adchoices from your computer, just in case. AdLock can't help you with this as it doesn't work like antivirus, but it will keep you away from websites with adware while you're searching for the solution.