13 Spotify Alternatives for Music Streaming 2023
It's funny to think how just a few years ago getting to listen to new music was so hard. Finding the tracks on the pirate servers, downloading them for days, clearing up the memory on one's phone was zero fun. But then fast and cheap mobile data for the smartphones that appeared in everyone's pocket changed the game. Web-based streaming services rock entertainment these days, offering their users all the music in the world by tap, anywhere. And many of such taps are now done in one, most famous app — Spotify.
Spotify is so big that for ordinary users it completely replaced their standard music application. But for some, it just increased curiosity about other music streaming apps out there. And when they started comparing, it turned out that Spotify, like everything else, has its pros and cons. From the endless ads accompanying every other track in the app's free version to limited choices in specific music genres, Spotify has the potential to become annoying. And, believe it or not, there are plenty of other options to choose from. Let's go through the best alternatives to Spotify so you can make a knowledgeable decision about who is streaming today.
Finding alternatives is definitely a way out but did you know that it's quite easy to block Spotify ads?
1. YouTube Music
Powered with the world's best music matching AI from Google, YouTube Music gives you access to the massive entertainment hub. Every music video that you would normally put on at the party or in your living room has a high-quality audio version that can be easily found on the YouTube Music app. Its ability to guess your tastes and mix the right tracks in the queue is truly amazing.
As its competitor, YouTube Music gives users a choice of the free and paid subscription plan. With a paid plan for $9.99, you can forget about all the hassle and enjoy the same benefits as on Spotify, including the offline mode and no ads. A good tip here: for an additional $2 a month you can get a YouTube premium subscription which will extend these benefits to watching videos too.
The free YouTube Music plan has limitations similar to the ones of free Spotify, such as a lack of offline mode and audio ads. And if there were ways to remove the ads from YouTube on Android and iPhone, one big downside is still there: you can only listen to YouTube Music when you are in the app and your smartphone screen is on, so no background listening is possible. This is probably a strong enough argument for looking for the next options.
If you want to find a good alternative to YouTube, then this article is for you.
2. Apple Music

Apple and Google are like twins that are always trying to do the same things in different ways. Music streaming platforms are no exception. With the Siri-powered voice control and throughout integration with the other Apple media products, such as TV+, Apple Music was designed to become the main official music app for all the devices in the Apple technological ecosystem.
Praised by both iOS users and outsiders, it is well crafted, has a stunningly large music library, and has some exclusives that make it worth paying a subscription. Yes, Apple Music is only available as a paid tier so it is out of the potential free Spotify alternative apps list. However, the subscription price of $9.99 is comparable to Spotify, and using the service gives a sleek and comfy feeling, especially, to the iPhone and iPad owners.
3. SoundCloud
Hosting over 130 million tracks on its servers, SoundCloud is more like a community than a commercial platform. Here we discover new artists, provide them with immediate feedback, collaborate on remixes, and share the good stuff. Indeed, SoundCloud is a must-have for any new starter in music production, as anyone with a free account can publish their first songs or mixes here.
However, using a SoundCloud free account can be quite disappointing for those seeking original versions of popular songs. They are only included in the paid subscription plan SoundCloud Go+ ($9.99), which also allows you to enjoy the music ad-free, offline, and in high-resolution. You may nevertheless find free SoundCloud a great source of joy and inspiration if you are into discovering new artists, and with a little work, you can block the SoundCloud ads played in between the tracks.
4. Deezer
Deezer has everything to compete with Spotify for the role of the main music streaming platform in the world. Partially because it provides service in 189 countries — far ahead of its more famous rival. A massive library of over 35 million tracks, intuitive interface, well-picked playlists, and radio broadcasts give another handful of points to Deezer. The free account gives you a little more flexibility than with the one on Spotify, with just the limited skips, poorer sound quality, and few ads.
This all can be eliminated for $9.99 with the second-tier plan or for a $19.99 third-tier subscription that also unlocks the ability to listen to songs in CD quality and save them for listening offline.
5. LiveXLive (Slacker)
Many users in Canada and the US are using LiveXLive on their mobile along with Spotify because it rather compliments the latter, instead of completely replacing it. Formerly known as Slacker, LiveXLive is a modern way of radio broadcasting where the users listen to the stations aka playlists according to the individual music preferences. The service has a great AI able to learn your tastes on the go and constantly supply you with the new tracks to your liking.
The Plus version for $3.99 removes the ads and skips limitations, as well as supports an offline listening function. On top of that, LiveXLive Premium ($9.99) allows you to create your playlists and play individual tracks on demand, like in Spotify. But with a nice bonus: exclusive live streams, concerts, and podcasts that are nowhere else to find.
6. Bandcamp
An even better place to find the new exciting bands none of your friends heard of is called Bandcamp. It has an interesting, one-of-a-kind concept too. From the very beginning, you can sign up as an artist, label, or just a fan — and support the rising talents. Whether by purchasing the vinyl and digital releases, donating, or simply liking and sharing, each member of the community makes their contribution to the Fair Trade Music Policy cherished by the Bandcamp team. Bandcamp isn't quite a replacement for Spotify but it is a great alternative to the whole music streaming industry and a big help to the indie music producers in the world of the mainstream.
7. Pandora Radio
Currently available only in the US, Pandora Radio is still on its way to becoming a full-scale Spotify alternative worldwide. Pandora's functionality and prices are very similar to the ones of LiveXLive. It is a web-based radio platform offering playlists to any musical taste, with an option to have unlimited skips, offline playback, and no ads (Pandora Plus at $4.99) or unlimited customizable playback on-demand (Premium at $9.99) as well.
Compared to LiveXLive, it features a lower audio quality (192 kbps) and more ads (which you might want to get rid of just like that). But with a larger library of music tracks — over 40 million! — it never gets boringly repetitive with Pandora Radio.
8. Amazon Prime Music
Shop, watch, listen. This is a message from Amazon to its users, to whom the new service Amazon Prime Music was made available. The full-scale integration with the other Amazon services and subscription plans is by far the main argument for anyone willing to pay for this music streaming product.
Users get access to around 2 million songs, mostly mainstream, to have it as a bonus to their Prime. They can control their playback with the help of the Amazon Echo voice recognition system but rarely can they choose the perfect tracks in the automatically generated playlists. This option, along with the additional 70 million music tracks and podcasts, becomes available with the Amazon Music Unlimited subscription plan for $7.99. There are mixed reviews on the current functionality of the service but it surely is expected to take off with the omnipotent Amazon AI learning users' habits day by day.
By the way, we have already talked about how to stop Amazon ads.
9. Saavn
Saavn can be a great cheap alternative to Spotify… if you are Indian. For just Rs. 250 (about $3.50), users get ad-free music streaming treasury with the ability to store songs in mobile or PC memory indefinitely. With a sleek user interface, too.
Too bad the majority of the songs belong to the category of contemporary Indian pop and not even the classic songs from India or abroad can be often found in its database.
10. MusicUp
Perhaps, the freshest of all the contenders in our list, MusicUp combines the features of Spotify and radio apps so that the users can listen to the genre-based playlists. The service is very simple: just type a keyword into a search bar and hit play! While not available as an Android or iOS mobile app yet, MusicUp is completely free to use in its web version.
Some other cool perks include a karaoke version, playlists for different life situations ("You can do it!") and activities ("Sunrise Yoga"), and collaborative rooms to decide which song should play next together with other fellow users. The choice of tracks is limited but there is a lot to check out.
11. TIDAL
TIDAL is just like Spotify, with the two "but"'s. Firstly, it belongs to Jay-Z himself! Due to that, among the whole range of over 70 million tracks, TIDAL features many exclusives, particularly from the hip-hop world, that can't be found in other similar services. This stuff can be enjoyed ad-free at $9.99 which is a fair deal compared to Spotify or Apple Music.
Secondly, and most importantly, TIDAL is the only music streaming platform with songs in FLAC format out there — up to 2304-9216 kbps! The sound quality is just amazing, making it a great deal for true music lovers and professionals. Beware, that this high-resolution alternative to Spotify is only available at $19.99.
12. Last.fm
Last.fm is a service that calls itself an "audioscrobbler". Owned by CBS, it is designed to visualize current music trends worldwide, create beautiful charts by country, genre, or time, based on the listening history of the users on other major platforms. That's right, Last.fm does not host any music files itself but rather "scrobbles" them from Spotify, TIDAL, etc. to organize them in charts. The good thing is that you can play the final playlist right from the Last.fm page. However, this does not relieve you of the obligation to purchase a real subscription from one of the streaming services on our list.
13. Jango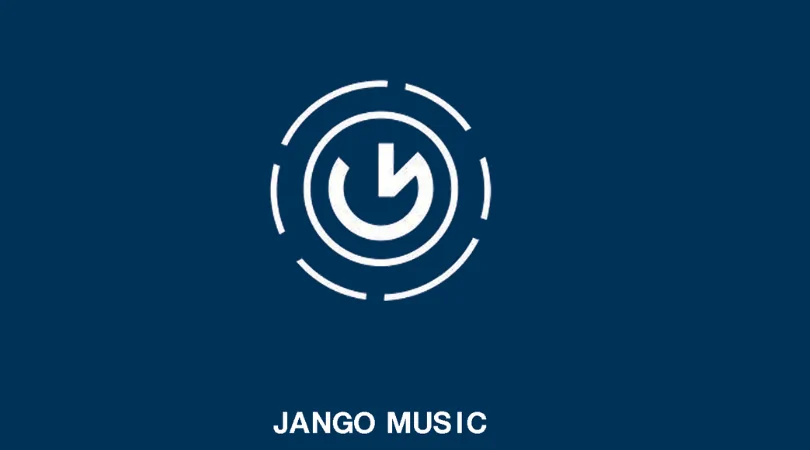 Jango is one of the most popular free internet radio stations offering an impressive library, convenience, and accessibility. Users can customize their own playlists by searching genre, song, or artist, and create their own playlists with recommended songs (based on scrobbling) of the same genre or artist.
Jango's major drawback is obtrusive ads and artist showcases popping out of the blue every few songs. No wonder a free-of-charge service has ads – the business has to be monetized. Jango's accessibility and affordability surely make this platform if not the best free Spotify alternative, then among the best.
Conclusion
To summarize, it is clear that Spotify is not the only decent app of its kind. High-quality music streaming on-demand, with the ability to download songs and listen to them offline, is supported by a dozen of services on our list. And if the fantastic choice of tracks and podcasts that Spotify has to offer is comparable to the ones of TIDAL, Deezer, or YouTube Music, the other platforms still provide additional perks worth your attention. SoundCloud and Bandcamp are just great for discovering new talents, uploading your own tracks, and participating in the community. Pandora Radio and LiveXLive make music streaming easy when you trust their sophisticated AI DJs mixing the right tracks in your queue. Apple Music and Amazon Prime Music add a technological advantage to it, while Last.fm remains the best option for keeping up with what's hottest in the world music scene. Besides a free but not so full of content MusicUp, most of these services do want you to switch to the paid subscription plan to enjoy the whole variety of music to its fullest. Now it's your time to decide which one to get though!
Do you like this post? Share it!
Do you like this post? Share it!