How to Block Specific Ads on YouTube?
The systematic issue with the same pre-roll ads interrupting your binge YouTube-ing is caused by Google's targeted advertising. And while it's intended that you pay for a premium subscription in order to stop seeing specific ads on YouTube, which is by the way costs 12 per month, there are much cheaper and more beneficial tools.
Detailed Guide How to Block Specific Ads on Youtube
First, let's consider ways of blocking specific ads that make us go bananas without paying money for additional software.
When an ad rolls in, pause it and look for the ⓘ (Why I am seeing this ad) in the bottom left corner. Click the icon to see the message below, explaining how Google determines which ads to show you. Click the link marked "Stop seeing this ad."
After this, you won't see this specific advert on any of YouTube's videos. You may also pick the answer to the next question, about whether the ad was "Inappropriate, Irrelevant, or Repetitive," giving Google more data or you may "Close" the window without saying why you dislike that particular ad.
The sequence is pretty identical on the YouTube mobile app. While viewing the video in the full-screen mode, tap "Stop seeing this ad," then "Yes" on the confirmation window. And again, your feedback on why you dislike the advert is optional.
This will block certain ads on YouTube you don't like but remember that Google has numerous advertisers willing to sell stuff. Sooner or later, you'll get another ad making you go bananas.
Annoyed by horror movie ads scaring the life out of you while binging lo-fi beats? Been there. Stop horror movie ads on YouTube in a snap with our guide.
How to Turn off Personalized Ads on YouTube
Google has an exhaustive guide on how to block specific ads on YouTube. Well, at least they understand how annoying ads can be. So, according to the guide, "You can't stop getting ads online, but you can remove some unwanted ads. You can also stop getting ads that are based on your interests and info."
To get rid of personalized adverts, you should:
Go to the Ad Settings;
Choose where you want the change to apply:
On all devices where you're signed in: If you aren't signed in, at the top right, select Sign in. Follow the steps.
On your current device or browser: Stay signed out.
Turn off Ad Personalization
Once you've turned off personalization, Google will no longer use your info to personalize your ads. Ads can still be targeted with info like your general location or the content of the website you're visiting.
Users can also turn off ads personalization by installing the Interest-Based Ads Opt Out extension for the browser.
Read Also: Why are there two ads on YouTube now
Avoid Harmful Ads Using YouTube Settings
In this section of our article, we'll consider adjusting the YouTube ad settings via a mobile application (and website of course) to get rid of harmful and undesired adverts popping out of the blue while watching favorite content creators out there.
Accessing Ad Settings via the YouTube App
So how do you adjust your mobile YouTube to reduce the number of potentially harmful or those making you freak out ads? Follow these steps:
Launch your YouTube application and make sure you're logged in to your Google account;
Tap the profile icon in the top right corner of the screen;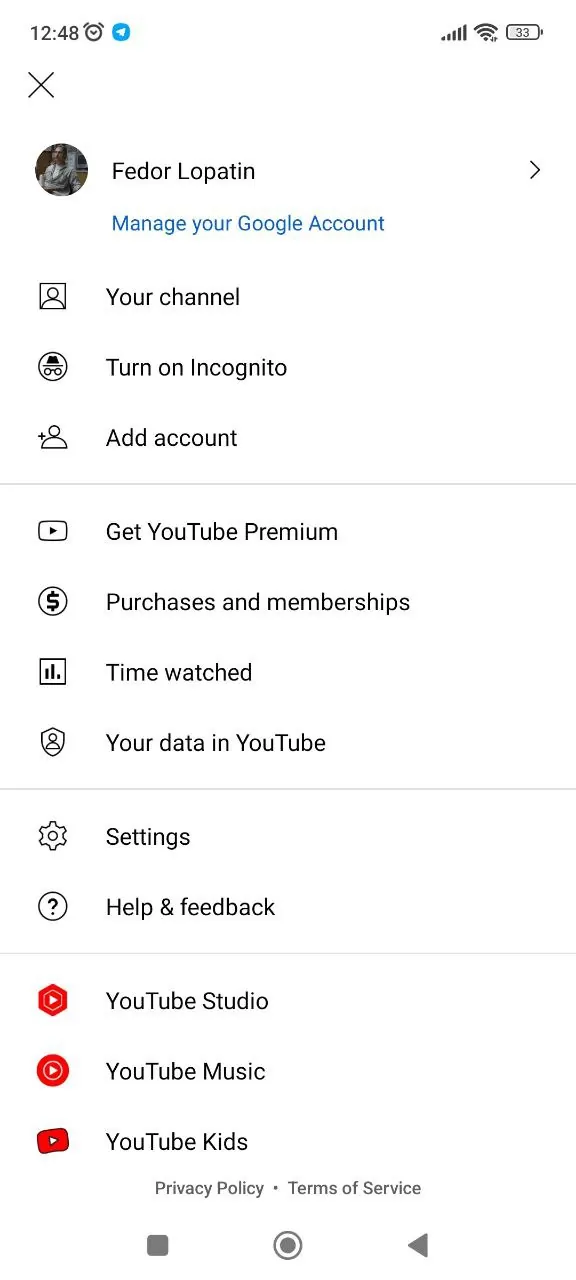 Tap the "Manage your Google Account" option right beneath your profile name and picture;
Then proceed to the "Data & privacy" tab;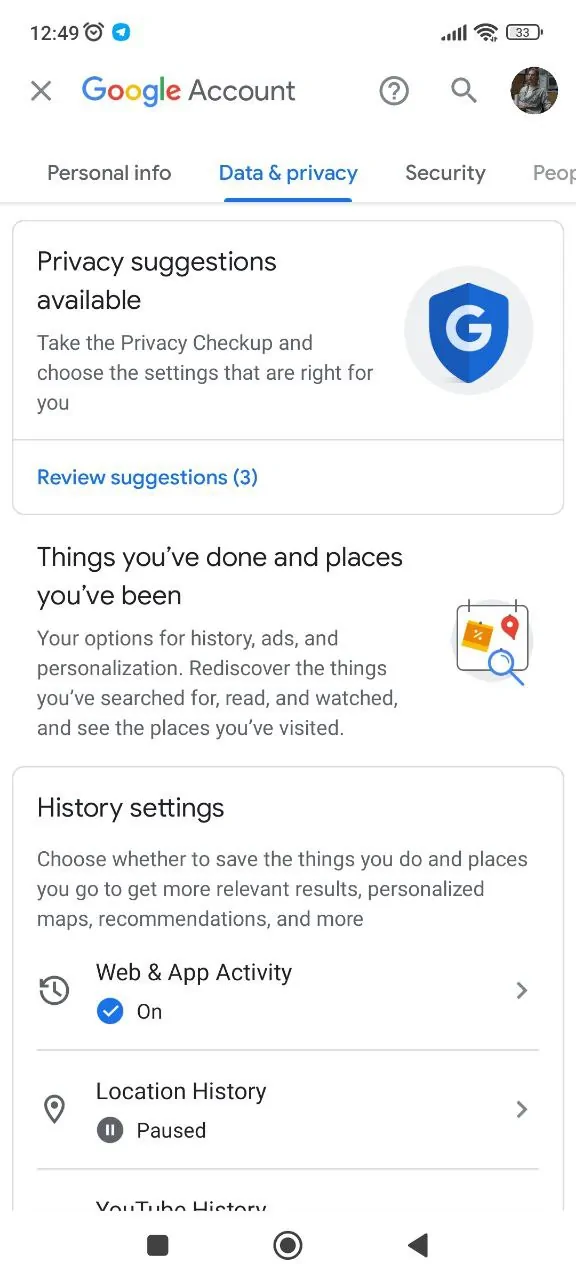 Scroll down to the "Ad settings" section and tap it;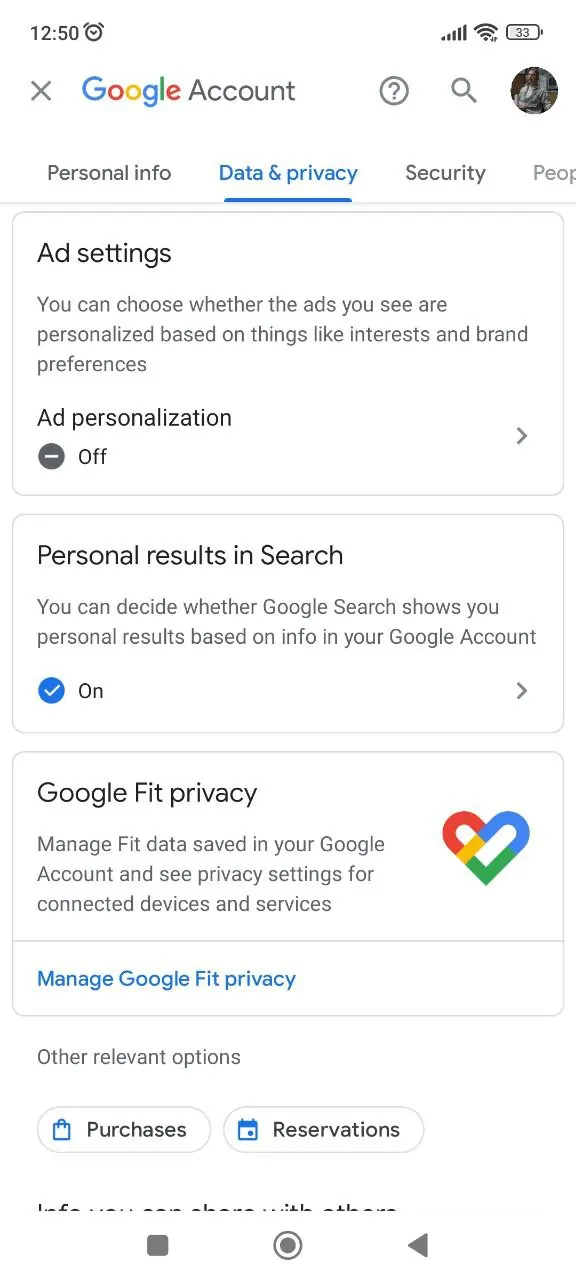 Scroll to the very bottom of the page to find the "Sensitive ad categories on YouTube" section. Select the "See fewer" for the undesired topic.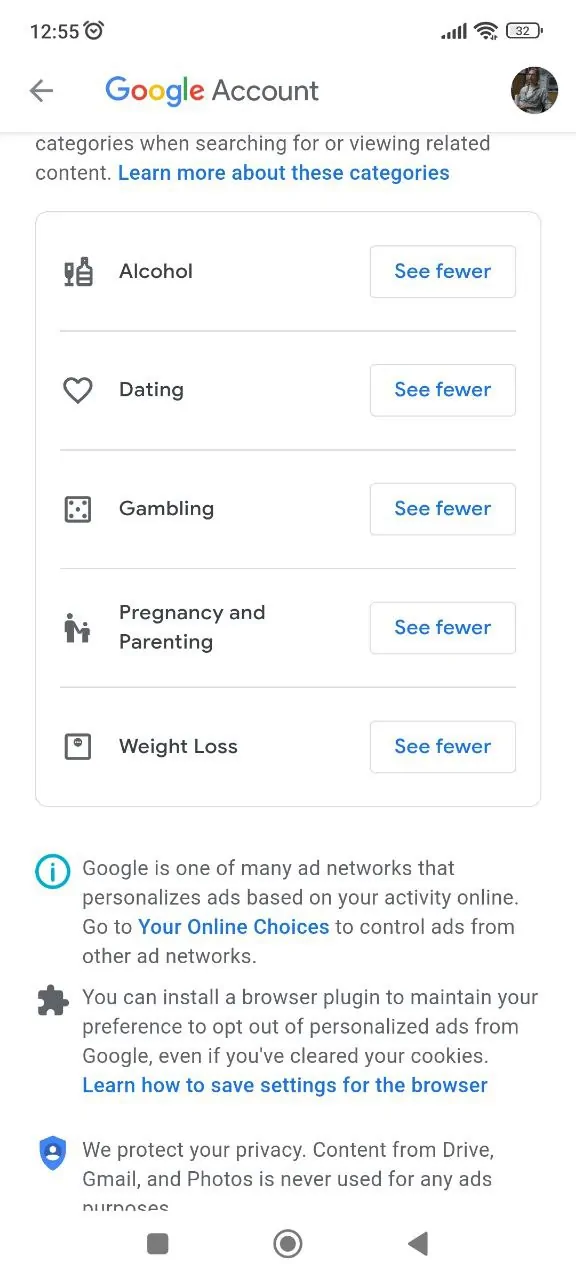 YouTube Ad Settings via Web Browser
You can access the Ad Settings using the browser pretty much the same way you did on a mobile application. So, here's what you should do:
Go to youtube.com;
Click the profile icon in the top right corner of the screen;
Press the "Manage your Google Account" option;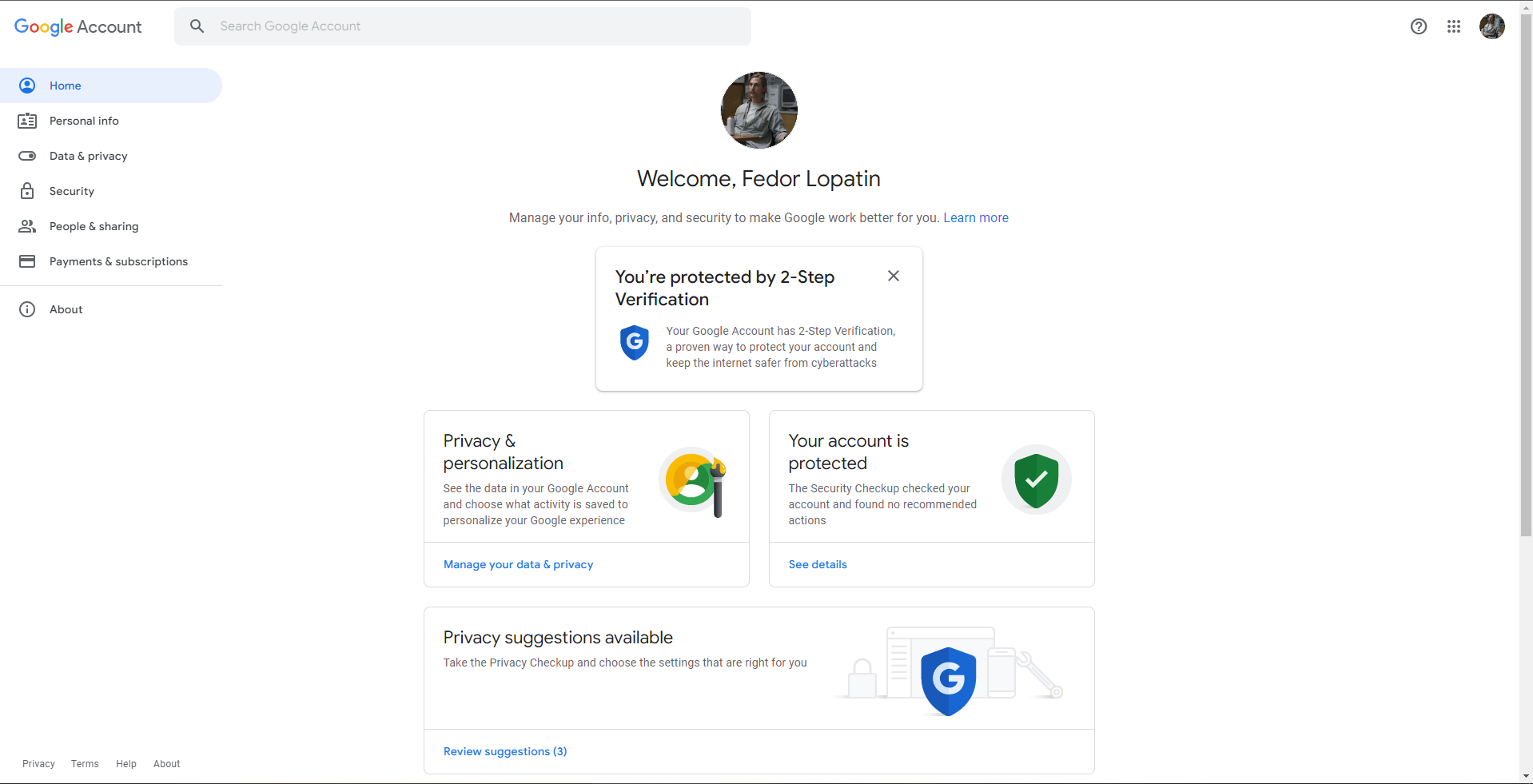 Go to the "Data & privacy" on the list to the left of the screen or press the "Manage your data & privacy" right in front of you;
Proceed to the "Ad settings" and click the tab to see the options inside;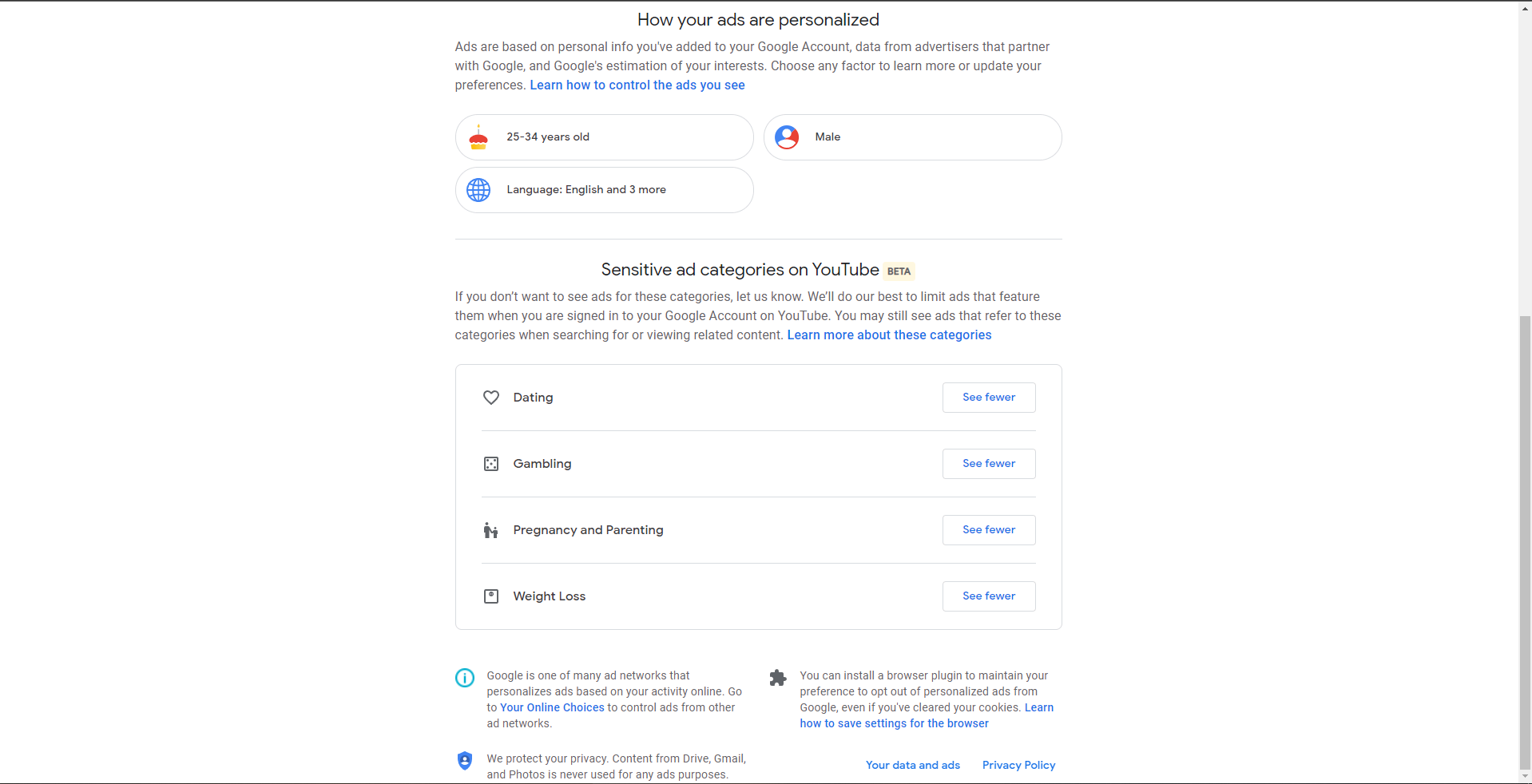 Select the "See fewer" for the undesired topic.
Bought Premium, but keep getting ads? Check out our dedicated article.
How to Get Rid of all Ads Once and for All
Since you are here reading our article, then ads are the real problem you want to sort out. What if we tell you that there is no easier and more beneficial tool for clean Internet surfing than AdLock? Our software is the most efficient adblocking solution on the market. No bells and whistles, just raw adblocking power! Being built according to the best security practices and users' safety in mind, AdLock is a complex tool providing a safe, secure, and ad-free online experience. Our product is a system-wide adblocker that cleans up all your applications and browsers by blocking all sorts of ads, redirects, malicious requests, fishing attempts, etc. But what's more important, AdLock guards your online activity by disabling trackers and data collectors, bugs, and scammers.
You might be aware of the fact that there is no adblocker capable of blocking ads in the native YouTube app. There is a bunch of technical reasons for it.
If you want to get insight is there a special YouTube ad blocker, then you should definitely read another article by our technical specialists.
Talking of AdLock, our adblocker provides the best quality-to-price ratio as it gives you the possibility of not subscribing to numerous prime services. All you need to see for yourself is to download the application from our website and start the trial. You'll have two weeks of a full-fledged adblocking utility on your device. And let us tell you, you will definitely fall in love with AdLock.
Bottom Line
Blocking specific ads on YouTube is easy. Blocking all ads once and for all is even easier with AdLock. Topping adblocking with reliable privacy protection capabilities makes our software become the unique and complex solution for every Internet surfer. Download our app today and see how clean the web can be without ads: watch adless YouTube, Twitch, Crunchyroll, or any other streaming service of your liking, browse news, go online shopping, surf Pinterest — you won't get a single ad.
Do you like this post? Share it!