How to Get Rid of Taboola Ads
Have no idea how to get rid of Taboola?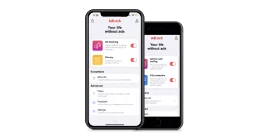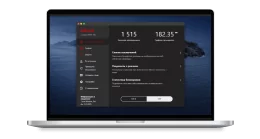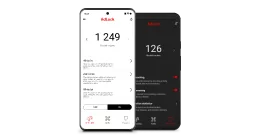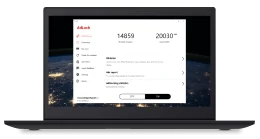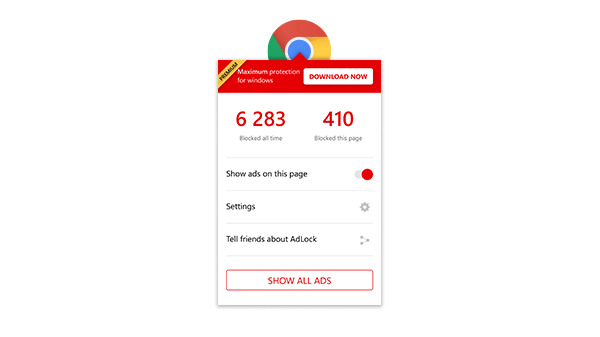 Try AdLock for free on your Windows device
AdLock is your savior. Get it today and forget about advertisement as such!
If you have read about the worst celebrity plastic surgeries then you're clearly aware of Taboola. Taboola doesn't serve ads for something but rather a very unwanted shock content. And that content can freely cover like 50% of a web page. If you're sick chasing news among dozens of click baits, then you definitely want to know how to block sponsored links by Taboola.
What is Taboola and How it Works
Taboola is an adware that positions itself as an alluring platform for monetization. It's equally bad for users and advertisers. In a nutshell, this program states that it will advertise your content on the website of its sponsors. But in fact, Taboola is categorized as a potentially unwanted program (PUP) and can be installed on the system without your consent.
Have you ever wondered why Taboola ads look so exciting? That's because it steals information about you and your online activity as well. Developers are interested in the following information: browsing history, search requests, IP address, geolocation of the computer, etc. The titles of some Taboola posts can match word to word your recent search request but don't let them incite you. You may think that redirecting to some clickbait websites is not a big deal and you probably even used incognito mode to open those links just in case, but you're very much mistaken. First, the incognito mode doesn't protect you from malware, and second Taboola takes no responsibility for contents of the websites to which it redirects. Just read the extract of its Privacy Policy:
"Our Sites and Services may contain links to third-party websites. Any access to and use of such linked websites is not governed by this Privacy Policy but instead is governed by the privacy policies of those third-party websites. We are not responsible for the information security nor privacy practices of such third-party websites."
So, we urge you not to click Taboola sponsored posts to avoid being redirected to malicious websites.
How to Remove Taboola Ads Easily With AdLock
AdLock will permanently deactivate Taboola ads and leave not a shred of them. You will be surprised by how much space there is actually on the web pages you're used to visiting. You will enjoy unobstructed reading of any stuff even in a reduced-size window. AdLock runs unnoticeably in the background, its filters do the job, and all you see is clean pages. Additionally, from the moment you install AdLock, your personal data and Internet activity becomes unreachable for advertisers or scammers. In fact, even we won't know which websites you visit as AdLock doesn't send data outside of your device. You and your device will be completely safe.
Read Also: How to Stop Pop-Ups & Ads on Washington Post
Removing ads from Windows
We've recently developed a stable version for Windows to help you brush off Taboola ads on your PC. AdLock for Windows is just as effective as its elder brother AdLock for Android. It blocks annoying ads, protects the privacy, and therefore saves your time and nerves. Download AdLock for Windows from our website and install it on your PC.
Once you open AdLock, it starts stopping Taboola on Windows. Literally, you can close it until you receive a notification on updates. Though, you can adjust it to meet your special needs. For example, if you're loyal to a particular web source and you don't want to hide advertisements on it, you can include it to the list of exceptions. Open the Ad Blocking tab in the application, choose Allow List click Add Item, type a URL in the format: www.example.com, and press Add. Since then AdLock will block ads on every website except that one.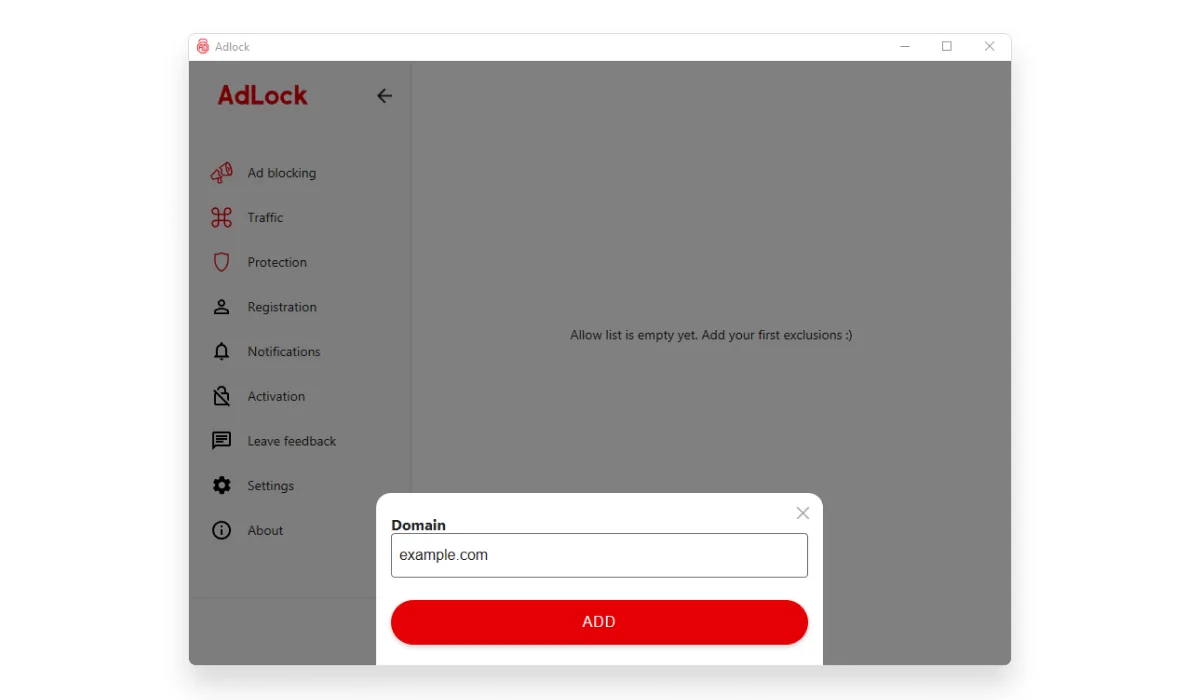 Removing ads from Android
The main peculiarity of AdLock for mobile is that it works systemwide. One application is all you need to make your browsers, apps, games, and messengers completely ad-free. And of course, AdLock is perfect to block Taboola on Android. Mobile AdLock requires several hassle-free steps of adjusting. We'll lead you through.
Download an ad blocker for Taboola ads from our official website and install it on your device. Then follow instructions of the guide below to adjust AdLock:
Launch AdLock
Check for updates
Open an application, tap the overflow menu ("⋮") on the top right and choose Check updates. In a new menu tap UPDATE ALL.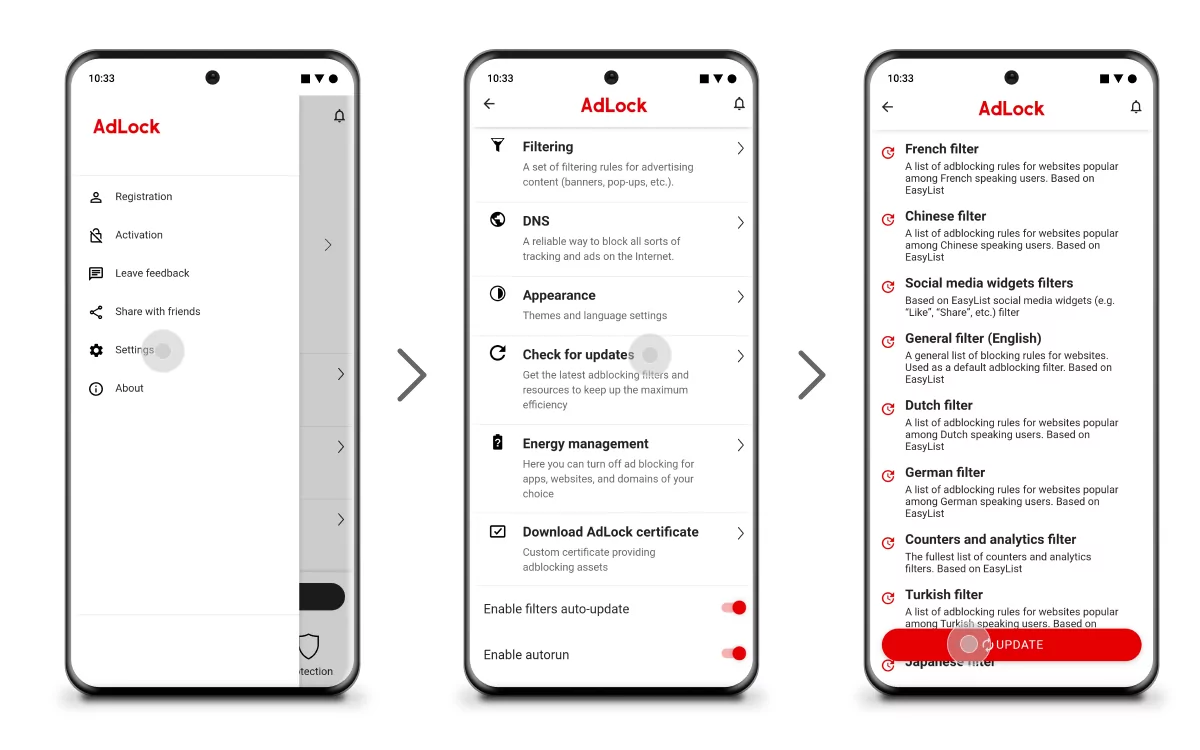 Switch to the AdLocker tab and enable http filtering. In a pop-up window tap OK. Then you will be asked to set a graphic key to verify your identity for future actions. Set a key you surely will remember. It's just a formality. Remember, AdLock doesn't send data outside your device. You need to turn on http filtering to block ads on websites with secure internet connection otherwise ad-blocking will be either average at best or impossible at worst.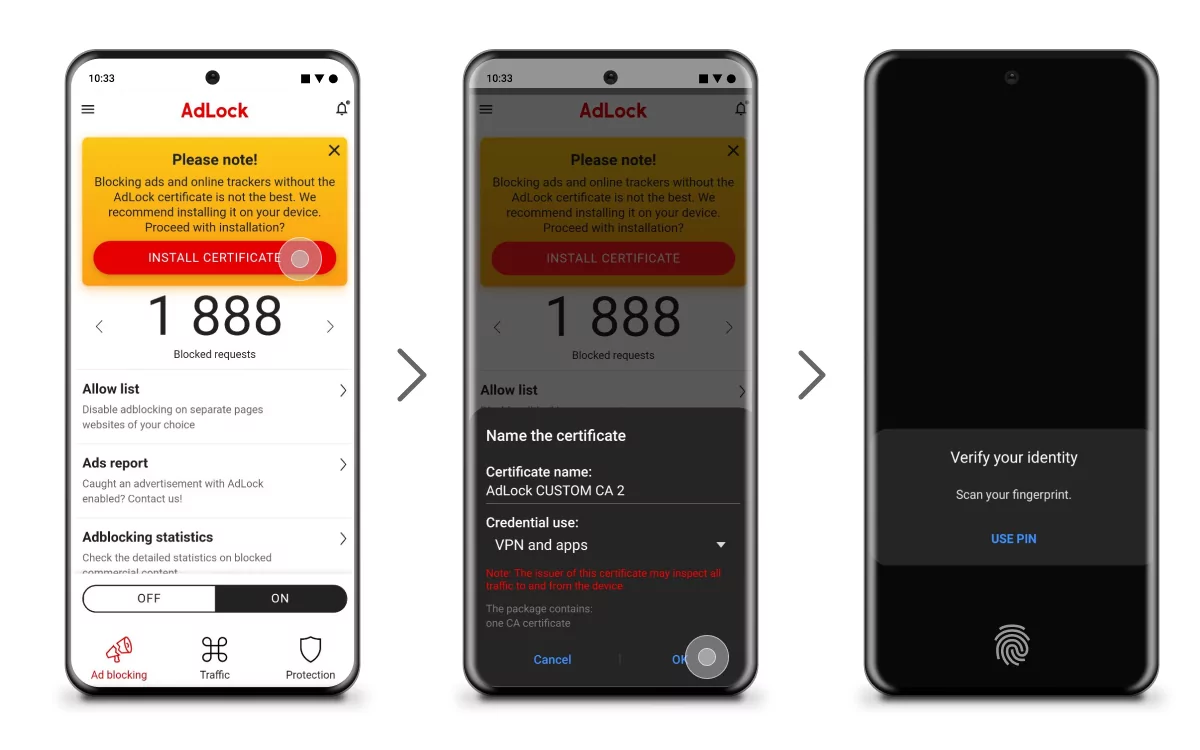 That's it, no ads from Taboola from now.
Read also: How to stop redirecting in Chrome on Android
Alternative Ways to Get Rid of Taboola Ads from Browsers
If you installed AdLock and completed all adjustments but still face the question of how to get rid of Taboola ads, then it's likely that you have a Taboola adware settled on your computer. As we mentioned earlier, Taboola is an unwanted advertising program. It often comes in a bundle with other programs so if you prefer quick installation you may not notice that by default you additionally agree to install Taboola software. The only way to get rid of Taboola ads, in this case, is to find and uninstall hijack program. This is not easy, but we will help you to get out of this.
Uninstall Taboola From Your PC


Fortunately, you can easily uninstall Taboola.
Instructions for Windows 10:

Open your Settings: press Windows button (one with a tiny flag) + I or right-click your Start button and find Settings.
Click Apps and find Taboola in the list of installed applications. Click it and choose Delete in the lower right-hand corner.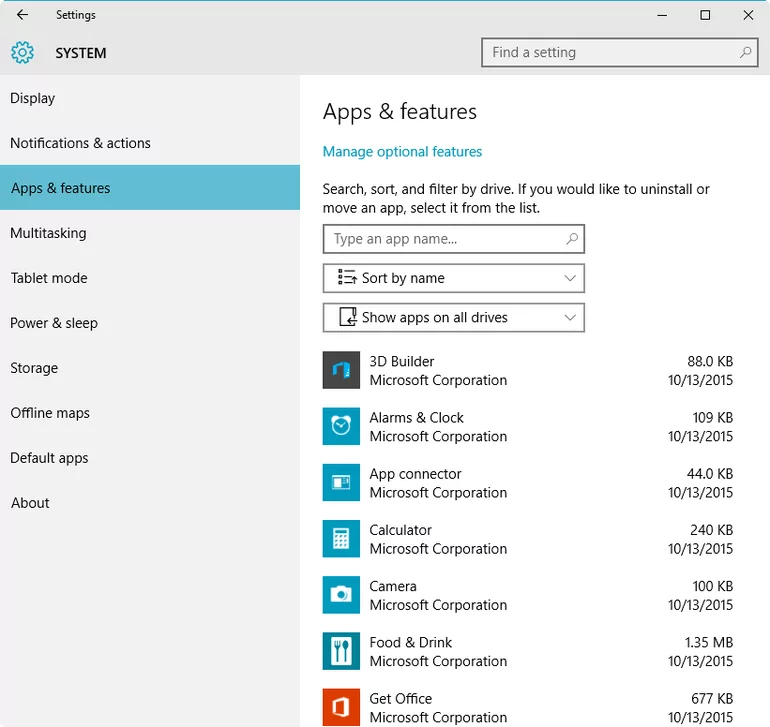 Instructions for earlier versions of Windows:

Open your Control Panel: press Windows button + X or right-click your Start button and find in a pop-up list Control Panel.
Click Uninstall a program under Programs. Find Taboola in the list of installed applications. Right-click it and choose Delete.
We advise you to view the list of your applications accurately. It's very possible to have more PUPs if you already have Taboola. Check this list and uninstall any matching software.
1ClickDownload
AddLyrics
Browser defender
Browser protect
Browser protected by conduit
Eazel
215Apps
En.V9
22Find
Facemoods
Aartemis
FinallyFast
Ad.yieldmanager
FindWideSearch
Adlyrics
FreeSoftToday
Awesomehp.com
Funmoods
Bablyon
Genieo
Bandoo Media
Golsearch
Bit89
Hao123
Boxore
HD-V2.2
HD-Plus 1.8
Browsers_Apps_Pro
HostSecurePlugin
BubbleDock
IAC Search & Media
BuenoSearch
Ilivid
BuzzSearch
Iminent
Cartwheel
Incredibar
CheckMeUp
Infoadams
Cinema Plus
InfoSpace
Claro
InstallBrain
CloudScout Parental Control
InternetCorkBoard
Conduit
Isearch
Coupon Printer for Win
JfileManager 7
CouponDropDown
JollyWallet
Crossrider
Level Quality Watcher
Less-Tabs
Dealcabby
MediaVideosPlayers
Dealio
Mindspark Interactive
Defaulttab
Monterra Inc.
Delta_Homes
Moshe Caspi
Desktop Temperature Monitor
MyBrowserbar
Dns Unlocker
MyInfotopia
Taboola might have left unwanted extensions and other pieces of evidence in your browsers. The following guide will show you how to remove Taboola ads from Chrome, Mozilla, Opera, Microsoft Edge, and Safari.
Read Also: How to Stop Daily Mail Pop-Ups & Ads
Taboola Removal From Google Chrome

Remove unknown hence unwanted search engine and home pages from Chrome.
To block Taboola in Google Chrome click Options ("⋮" in the top right) and choose Settings. Scroll down till you find an option On startup. Click the Open a specific page or set of pages and remove any unfamiliar elements that you would surely never add.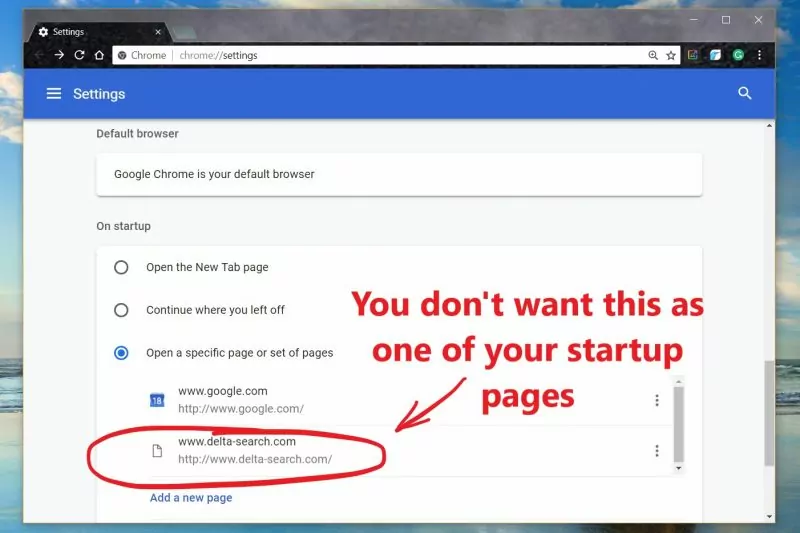 Then scroll up to Search engine, click Manage search engine, and remove any unknown sources from there.
Remove unwanted extensions from Chrome
Click Options again point over More tools and choose Extensions. Then remove any extension you can't recognize.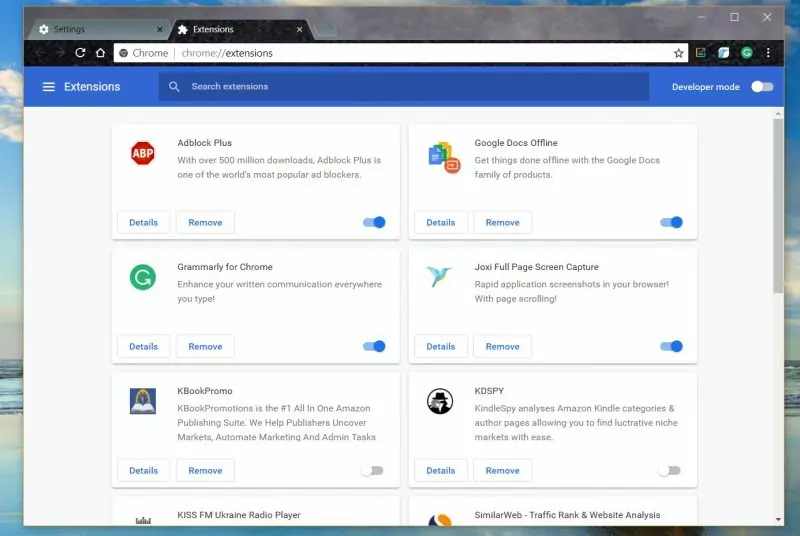 Reset Chrome's settings if previous steps didn't help
Unfortunately, you will have to rollback your Chrome to its default state. Go to the Settings scroll down till you find Advanced. Click it, and you will get more options for advanced users. Scroll down till you find the box Reset and clean up. Click Restore settings to their original defaults. In a pop-up window choose Reset settings.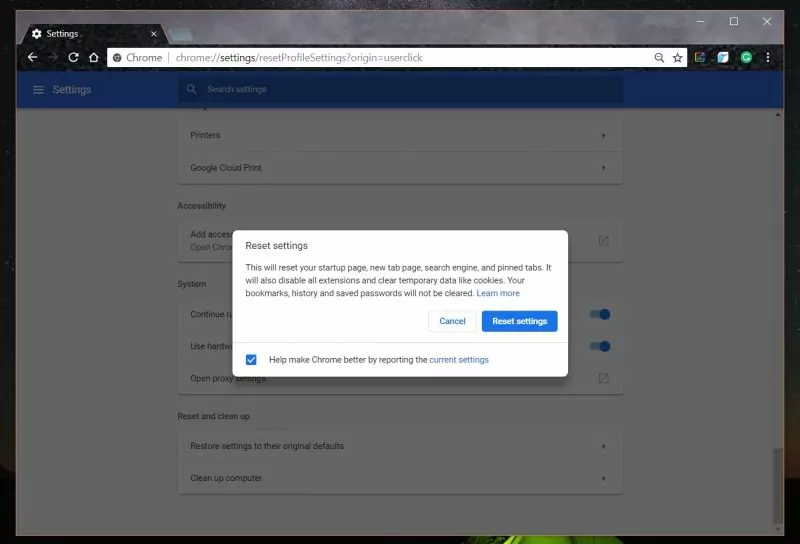 Taboola Removal From Mozilla Firefox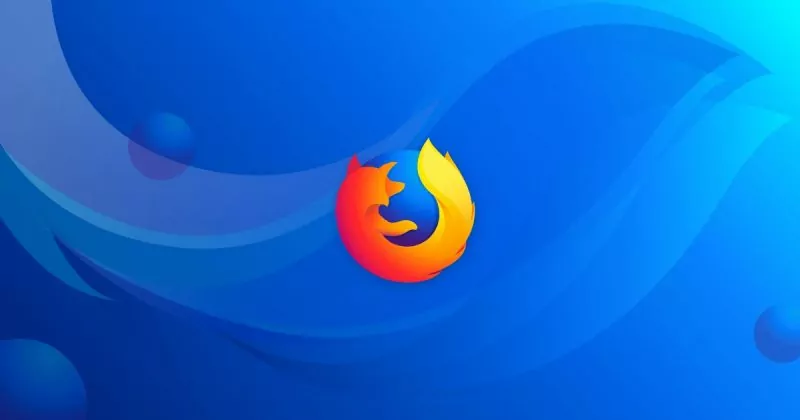 Unlike Google Chrome Mozilla offers relatively autonomous decision to Taboola problem.
Click the hamburger menu button ("≡" in the top right) and in a drop-down menu click Help. Then in a Help menu choose Troubleshooting information.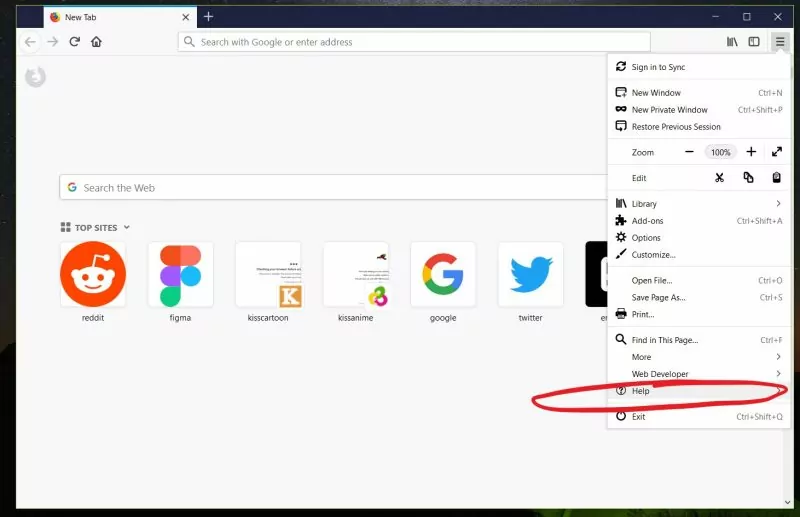 In the upper-right corner of the new window, click the Refresh Firefox button. That's it. Mozilla will do all the procedures to fix your adware problems.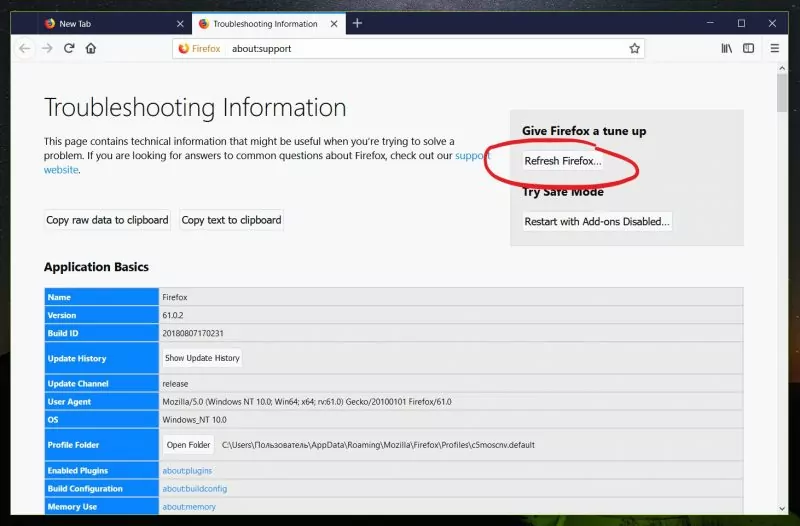 There are two ways to
stop pop-ups on Firefox
. You can enable the browser's inbuilt tracking protection or use an ad blocker.
Taboola Removal From Opera


In the Opera browser, Taboola can hide in extensions in the list of search engines and in the list of on start pages.
On the Speed Dial page click the Easy setup button, scroll down and click Go to browser settings.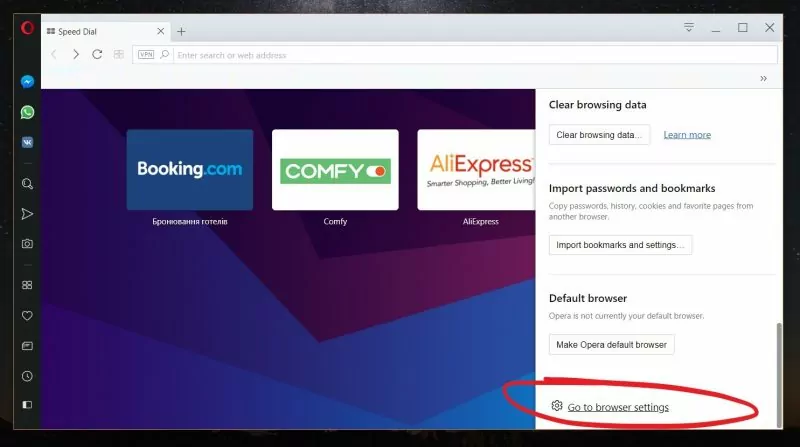 In a new window find Search engine and On startup boxes and delete any unknown elements from there.
Go back to the Speed Dial, click the Opera icon in the left-hand top corner and choose Extension. Delete any unknown elements from there.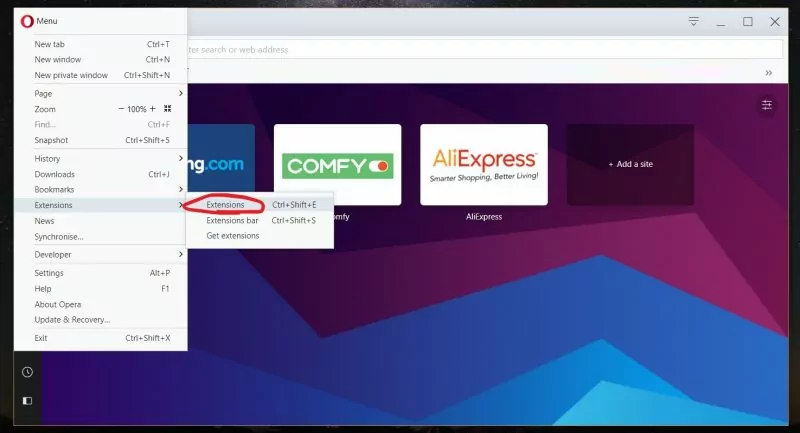 Opera offers its own inbuilt tool to
block ads on Opera
. It's quite good though there are several issues that might affect its functionality.
Taboola Removal From Safari


You will have to reset Safari to its default to get no more Taboola ads. Click the Safari tab and in the drop-down menu choose Reset Safari.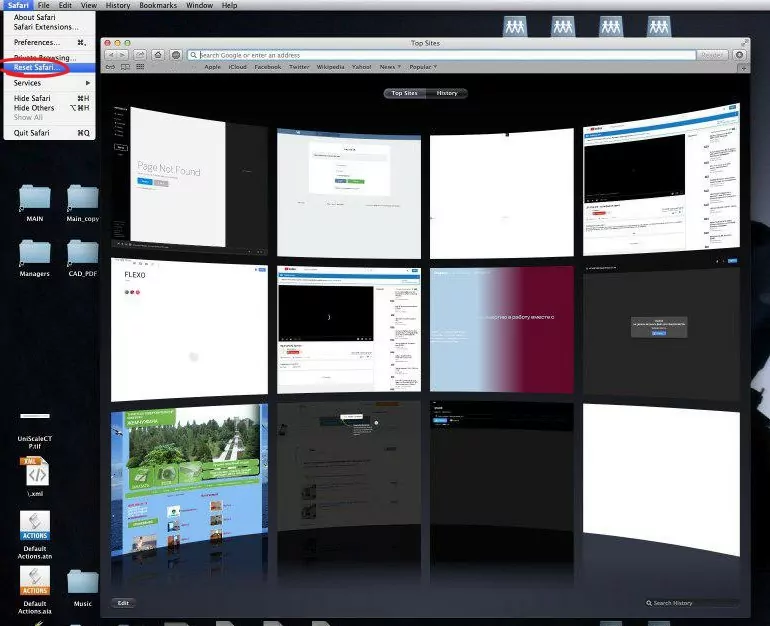 Taboola Removal From Microsoft Edge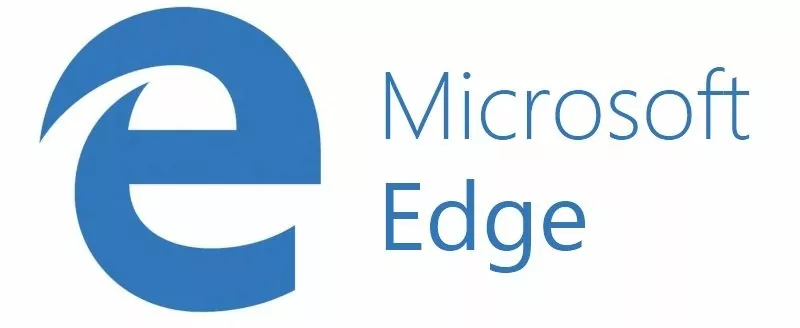 If you want to stop Taboola ads in Microsoft Edge, you will have to reset this browser, too.
Click the overflow menu ("⋮" in the right top corner of the browser) and in the drop-down menu choose Settings.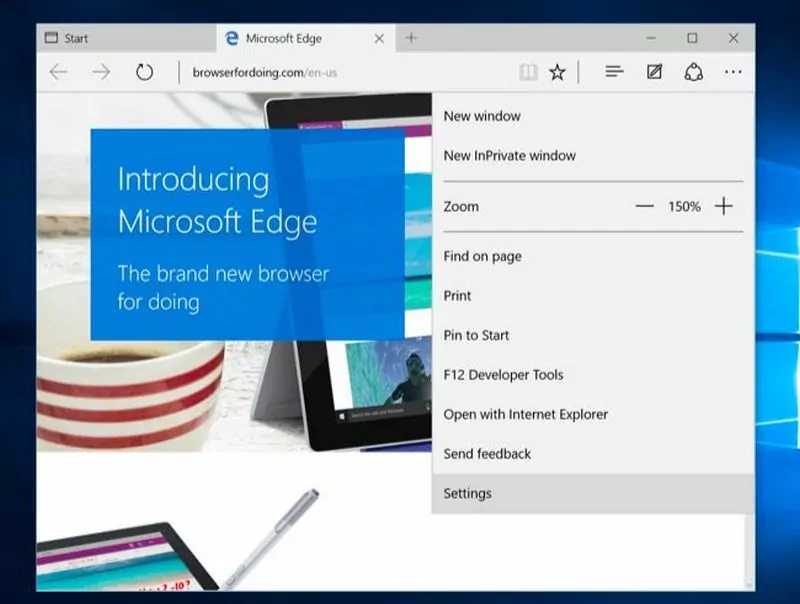 Under Clear browsing data, click Choose what to clear, check all the boxes, and click Clear. Then restart your PC for the changes to take effect.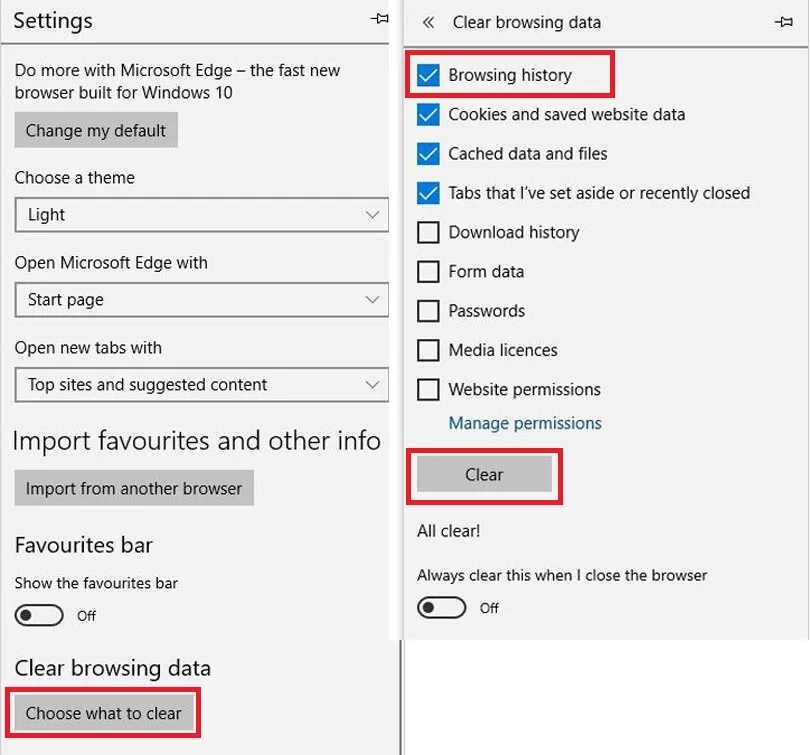 Removing Taboola from Windows Shortcuts
Taboola could hide in the target destination of the shortcuts of your browsers, so you would have to delete it manually. Follow these steps for all browsers' shortcuts to disable Taboola ads.
Right-click the Chrome's shortcut and then click Properties. In the shortcut tab find Target field and delete www.Taboola/?utm or any element behind .exe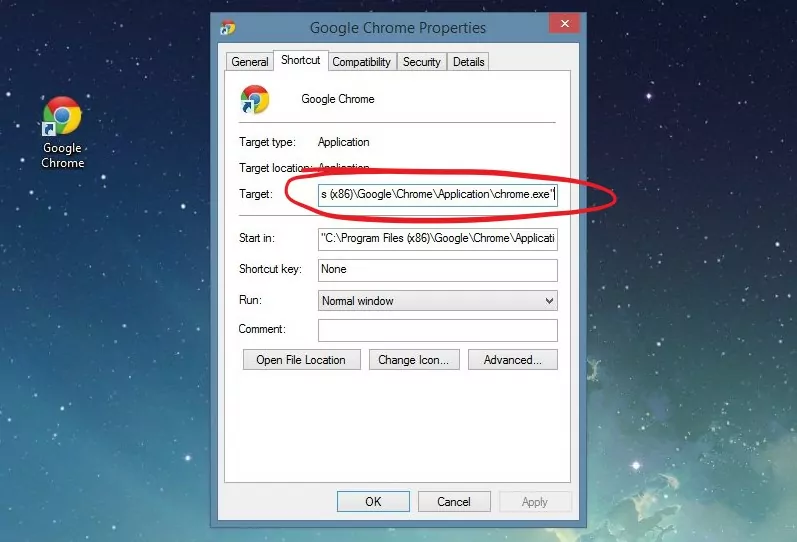 Complete all previous actions for every browser in your system.
Removing Taboola from Registry
If you still wonder how to block Taboola, then it might have been hidden in your registry. Don't worry you will handle that. Just follow the steps from our guide below.
Press Win + R, then in a run box enter REGEDIT to open a registry editor.
In a registry window press Ctrl + F to open the find box and enter there Taboola
The search result will highlight the key or value containing Taboola string. It's really important to delete only Taboola path because if you delete Google Chrome's value data, it won't open.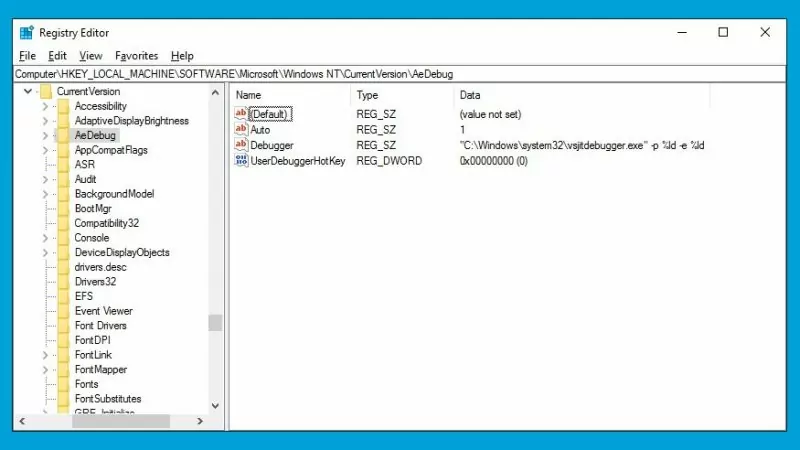 Removing Taboola from Autorun Tasks
On Windows 10 open the Start Menu and under the letter W choose Windows Administrative Tools, and open Computer Management. For any other supported Windows version enter computer management in the search bar in the Start Menu, press enter and find Computer Management. Open it after that.
In the left-side pillar find Task Scheduler and click the Task Scheduler Library. On the right side of the window, you'll see all scheduled processes your system runs. Delete from there any malware elements (check with the list we provided you earlier) and everything that contains a Taboola string.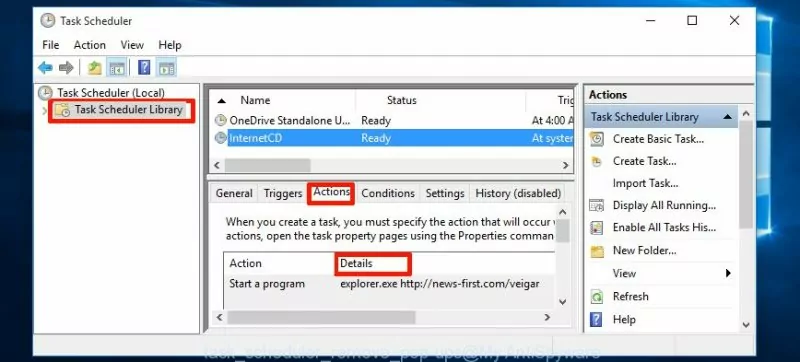 Removing Taboola from Startup
Press Ctrl + Shift + Esc buttons to open a task manager. Click the Startup tab and uncheck any malware elements as well as elements that contain a Taboola string.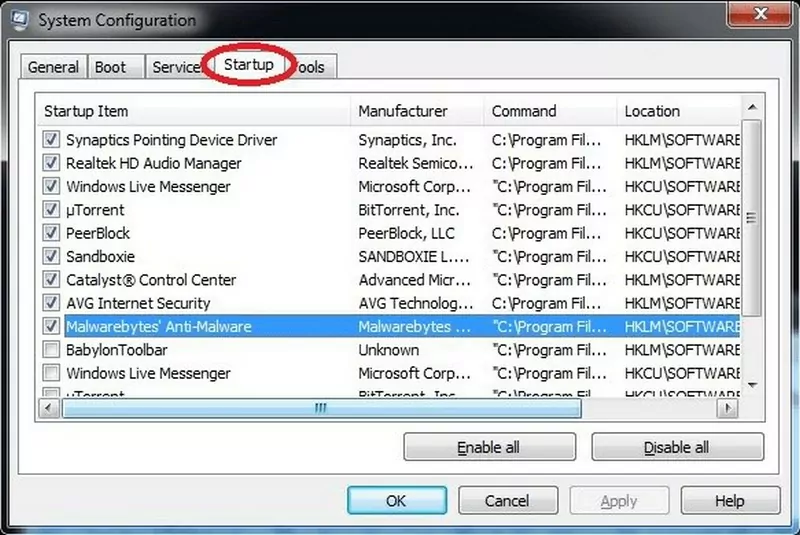 Removing Taboola from Services
Press Win + R and in a run box enter MSCONFIG to open System Configuration. In the Services tab uncheck any malware elements, elements in which you're not sure, and elements that contain a Taboola string.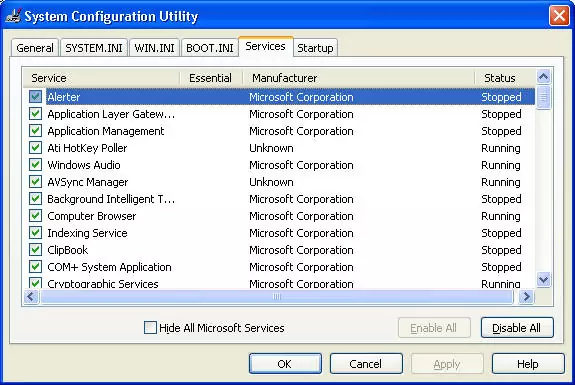 That's it. When you complete all of the mentioned instructions, you will opt out of Taboola ads forever. Use AdLock to keep any adware away from your computer.
Scan your PC with an Anti-Malware Software
And last but not least, to top on the successful getting rid of sticky Taboola adware, we suggest you scan your PC for viruses. When the malicious piece of software settles on your system, the best way to decimate it with all its traces is to run a deep scanning by a reliable antivirus. This will surely help to catch all unwanted stuff lurking somewhere on your PC, disarm, and delete it. Fortunately, there are lots of trusted Anti-Malware tools on the market. Just pick the one you trust, install it, and run scanning.
Have no idea how to get rid of Taboola?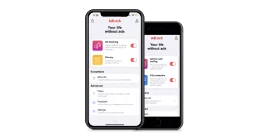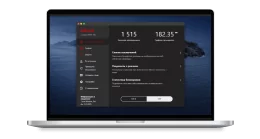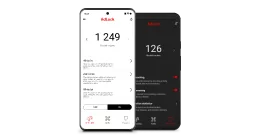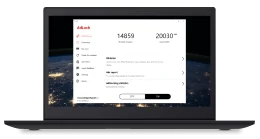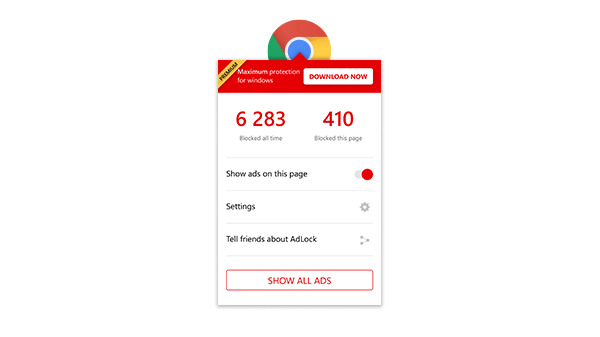 Try AdLock for free on your Windows device
AdLock is your savior. Get it today and forget about advertisement as such!
Do you like this post? Share it!
Do you like this post? Share it!