VPN doesn't work on Samsung S9|S9+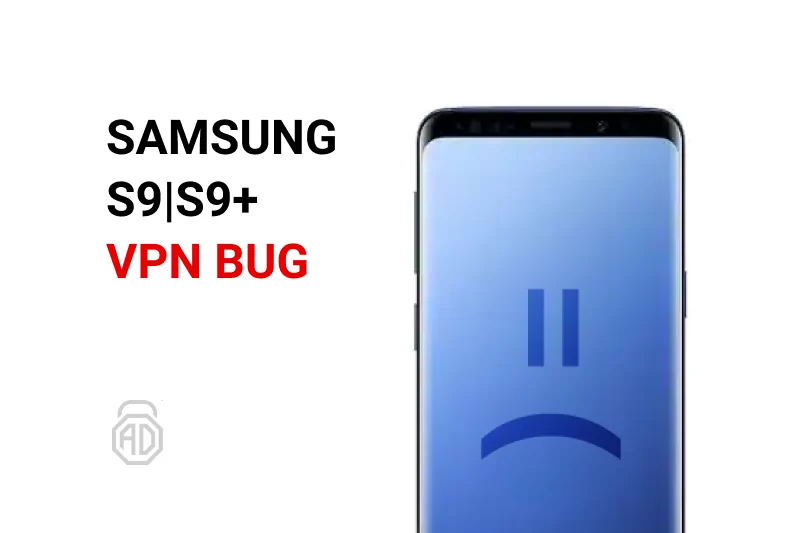 If you use Samsung S9|S9+, you might have experienced problems when using VPN services. We want you to stop blaming VPN based applications and direct your rage toward Samsung.
In the last Android Oreo (8.1) update Samsung has abolished the support of OpenVPN protocol, which caused the following problem: when a user enables VPN the traffic no longer routes through it, and as a result, it doesn't navigate to the device. Disabling VPN doesn't help, the only solution to be connected again is to reboot your phone.
Samsung users started to complain about the issue at the beginning of March. And now it's almost the end of the year, but the company is yet to solve it. You can find more details here, here, and here.
Unfortunately, AdLock is affected by this issue, and we cannot solve it on our side right away. The best solution would be if Samsung patched it up in a new OS update, but it seems that we shouldn't expect it to happen in the nearest future. We are currently tracking this problem and will keep you in touch.
Help is on the way and comes soon.
If you're having problems using AdLock, please write to our soothing and swift support support@adlock.com
Do you like this post? Share it!
Do you like this post? Share it!