How to Block Ads and Redirects on Fmovies
Block Like a PRO!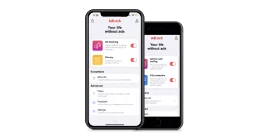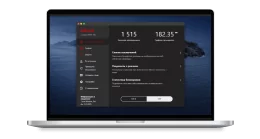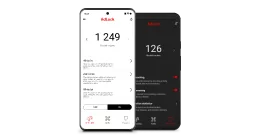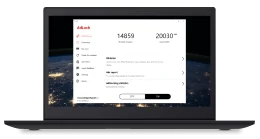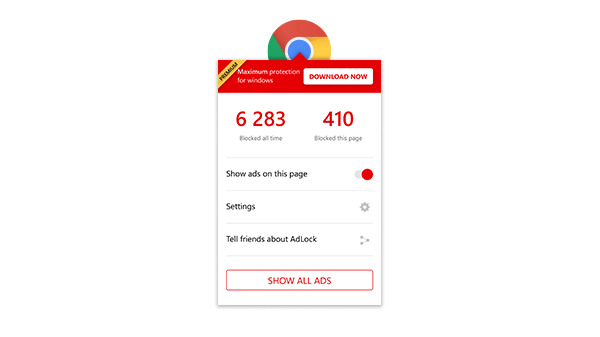 Try AdLock for free on your Windows device
Adverts and data collectors - two birds. AdLock - a stone that never misses.
Originally created in 2016, the Fmovies website was soon blocked by Google due to copyright infringement. Nowadays Fmovies is a series of websites operating from unknown locations. Websites are backing up one another in case any of them gets banned.
What is Fmovies.to?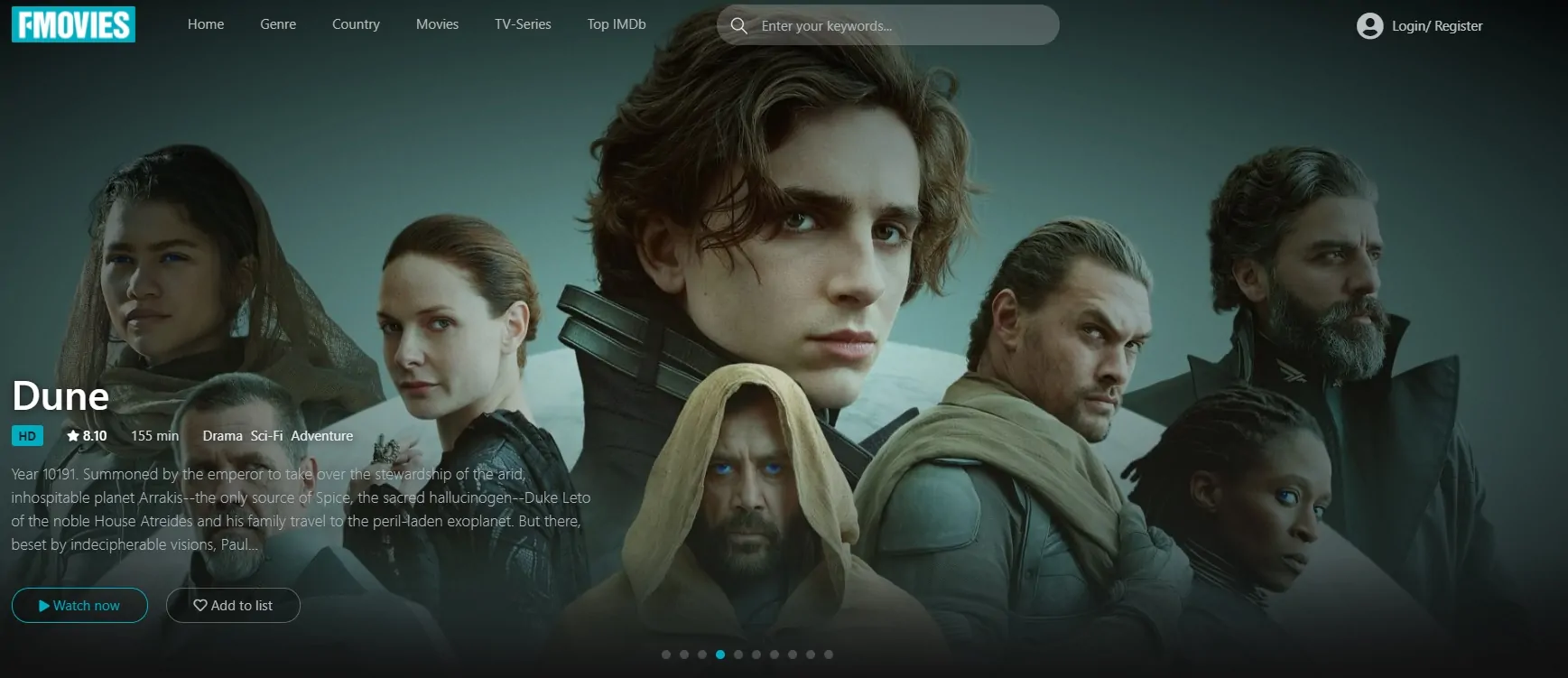 So, Fmovies is yet another streaming website offering Internet users to come and watch free movies, series, cartoons, and TV shows without registration on the website. By convincing the audience that their experience won't be screwed up by ads, Fmovies.to attracts people by offering an abundant library of HQ content, multi-language subtitles, and almost instant uploading of content right after the premiere screening.
Considering the "absence of ads" on Fmovies, their statement is a deception. Fmovies has a lot of ads and the majority of them are fraudulent and even malicious. Aside from advertisement, this streaming platform stops at nothing and seasons its numerous pop-ups and video ads with rogue redirects rerouting you to unwanted and untrustworthy websites. No matter what you do, e.g. by clicking the "Search" field, you may get a couple of redirects and tabs opening in your browser without your consent. And gosh you're lucky if you have a reliable antivirus! Remember, the only free cheese is in the mousetrap. In this case, the trap is in ads and redirects infesting your device with diverse adware, spyware, keyloggers, etc., etc. Therefore, to watch Fmovies without ads, you will need additional steps.
How to Block Ads from Fmovies with AdLock
Here we come with our ad blocker for Fmovies — AdLock. You may have already heard about this software development marvel, but there are people who hear this name for the first time. We'll be brief.
Our adblocking software solution helps millions of users around the world to get rid of annoying commercial content on websites they browse and in apps they use. On top of traditional adblocking functionality, AdLock provides reliable protection against fraudulent redirects, websites containing malicious software, and services that gather browsing history and statistics.
By processing the incoming Internet traffic, AdLock cleans up browsers and applications by removing all kinds of online ads, thereby boosting web page loading. Using our adblocker you save a large volume of traffic that is frequently eaten up by commercials.
So how do you block all those annoying ads and pop-ups on Fmovies with AdLock? Piece of cake! Download the application suiting your device and operating system, install it and follow the onboarding clues. All it takes to get rid of all that pesky stuff on the Internet is 5 minutes of your time.
You might be interested in our other guide on how to stop ads on 123movies, if you are a fan of this service.
How to Block Unwanted Installations on Fmovies in Mozilla Firefox
Generally, all malicious and fraudulent software bombards users via notifications on the websites. And that's how it pops out of the blue on Fmovies. Make sure to block all notifications from unknown/untrustworthy websites on your browser. If you use Mozilla Firefox, you should:
Click the hamburger menu button ("≡");
Click "Options" and then "Privacy & Security";
Scroll all the way down to the "Permissions" section and click the "Settings";
Locate all suspicious URLs;
Click the drop-down menu and select "Block".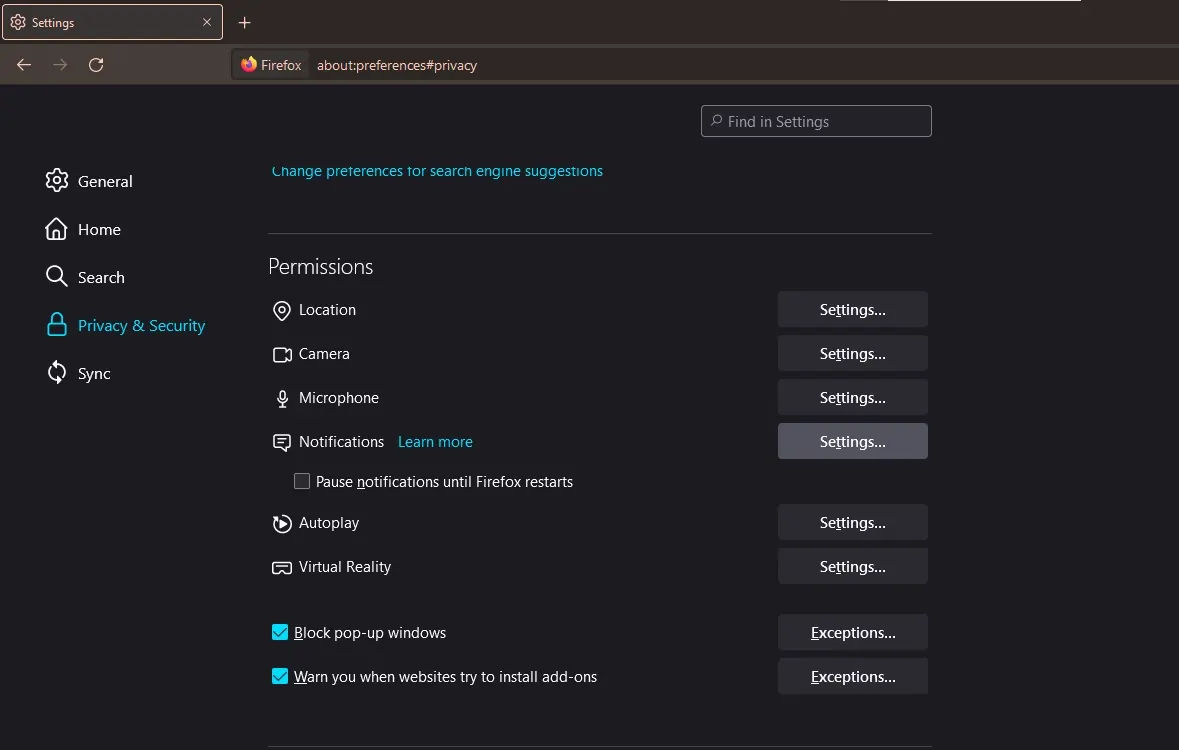 How to Stop Unwanted Redirects and Ads on Fmovies from Chrome
First of all, go ahead and block any Fmovies notifications. For this you should do the following:
Copy and paste the following into the address bar:
"chrome://settings/content/notifications" (w/o) quotes and press the Enter key;
Navigate to the list under the "Allow" section and look for Fmovies;
Press the ellipsis ("⋮") beside the Fmovies;
Click Block or Remove to stop pop-up ads on the Google Chrome browser;
Then restart your browser and you're good to go.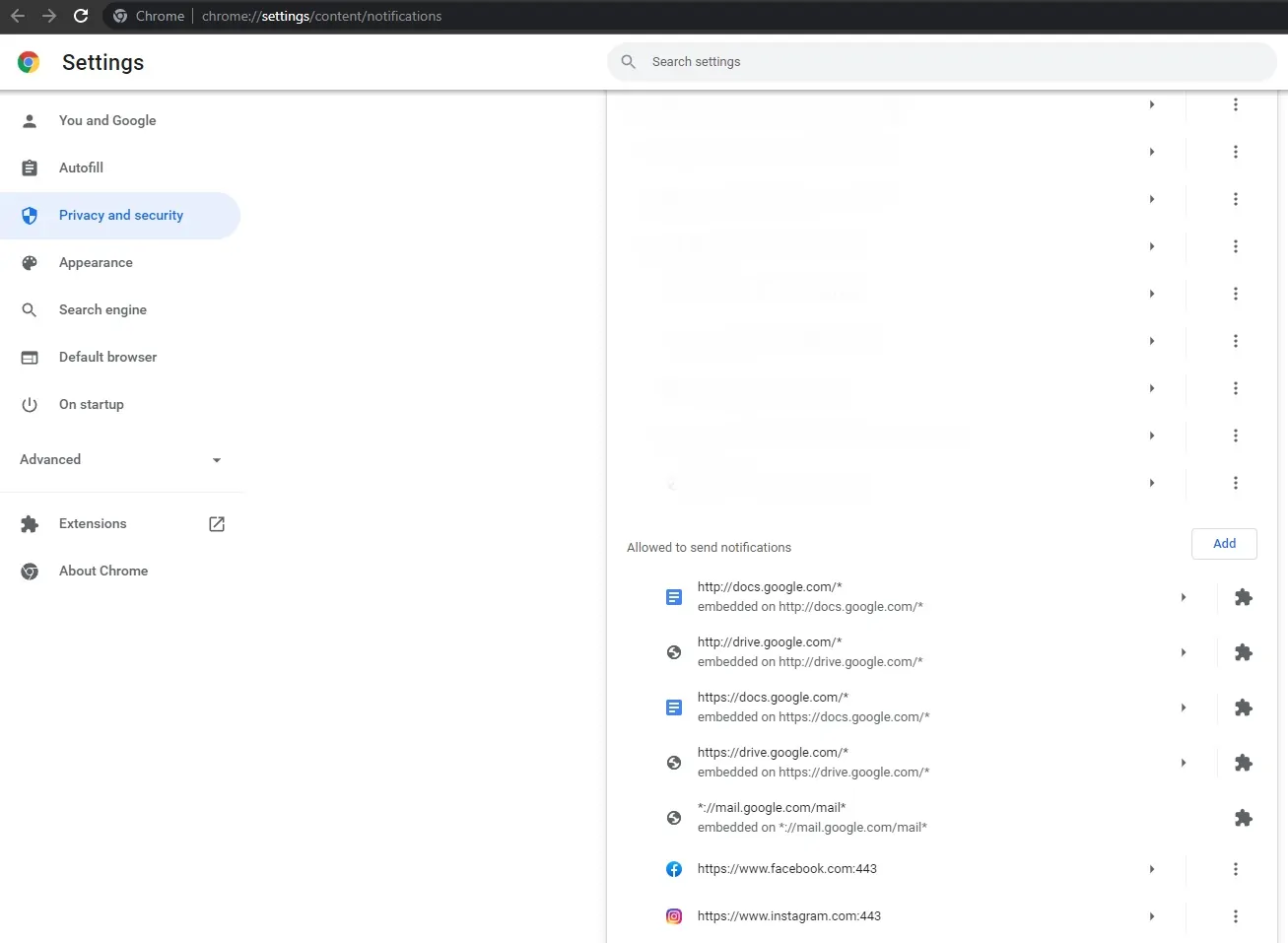 Moreover, you should make sure that pop-ups and redirects are prohibited by default. For this, you should check the following toggle: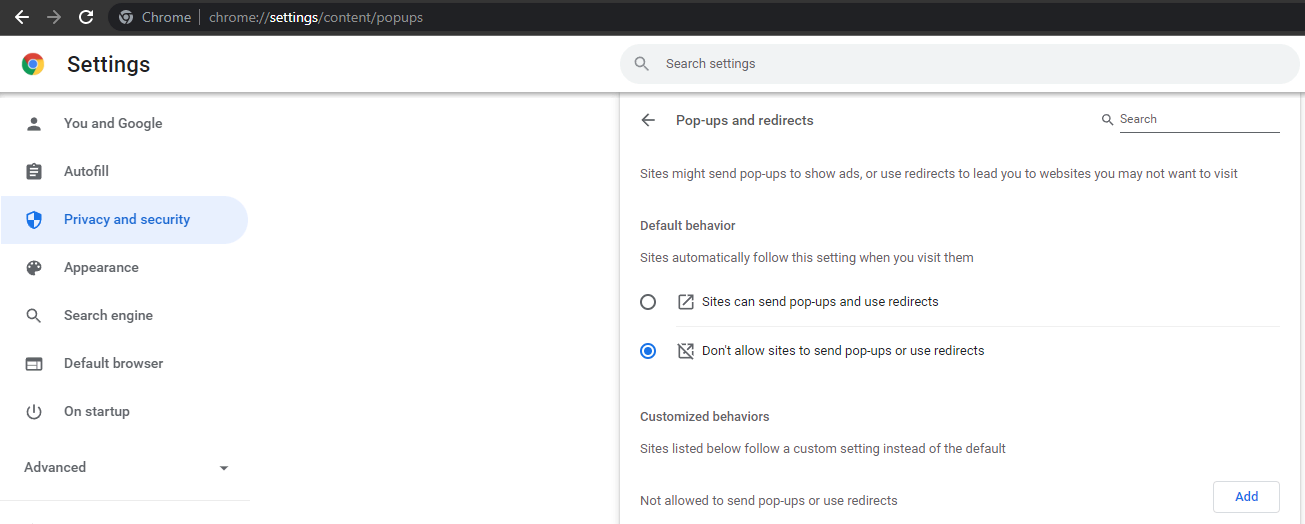 Read also: How to block redirects on Chrome in Android
How to Remove FMovies' Redirects from Internet Explorer
Resetting the IE browser will help to stop redirects and reverse changes made by adware or other malicious software. For this you have to:
Run IE and click the gear (⚙) menu;
Click "Internet options" and proceed to the Advanced tab;
Click the "Reset" button and confirm your action by clicking Reset on the Are you sure pop-up;
Click Close.
Read also: How to turn off horror ads Youtube.
How to Remove Automatically Installed Adware from PC
Windows 10, 8
In case you caught any malicious software, you should keep in mind that adware works as a legit program and comes with its own uninstaller. What do we do to uninstall software? Yeah, we go:
Open the Control Panel;
Proceed to the Programs and Features section;
Look for any program that looks suspicious and strange;
Double-click the program to start the uninstallation process.
We should also mention that on many occasions adware comes in a form of a browser plug-in or add-on. Therefore, checking your browser for shady plugins is quite reasonable. Go to your browser settings, proceed to addons/plugins, and look through the list of installed ones. Locate the suspicious addons and uninstall them from your browser. Or, you may also reset your browser to default settings. This approach would reverse any changes by malicious plugins and remove all of them at once.
And even more. If you still see pop-ups and redirects, you should check your task manager for shady background processes. It sometimes happens that the adware settles deep in the system and lurks in the background so you have no visual contact with it at all.
Open the task manager by pressing Ctrl+Shift+Escape keys and then move to the Processes tab. Carefully look through the list of processes and locate the suspicious and/or strange names. Hold on, don't do anything yet as you may stop the system process. So, you've found one, right? Google for the name of the process. In the majority of cases, Google has answers to your questions, so feel free to roam around forums.
If you're 100% sure that the process is run by malicious software, then you should:
Right-click the process and Open File Location;
Delete all the data you see;
*If you can't delete it, go back to the Task Manager to end the process and try deleting again.
Mac OS
Just like on Windows, macOS browsers may automatically download and launch malicious software installers. If this happens in front of your eyes, cancel the process, and delete the installer.
Go to the Downloads folder;
Drag the installer to the Trash;
Empty the Trash.
If the malware has been installed, you should do the following:
Move or close the Scan Window;
Go to the Utilities and launch Activity Monitor;
Select All Processes from the pop-up menu;
Under the Process Name column, look for the name of the app and click to select it;
Click the Quit Process button in the upper left corner of the window and select Quit;
Quit the Activity Monitor application;
Open the Applications folder;
Locate the app, drag it to Trash, and empty Trash.
Scan Your PC for Malicious Software
Keep in mind that any type of malicious software including FMovies adware infiltrates only if you let it. Usually, the built-in Windows protection (Defender) intercepts all malicious redirects and/or software and disables them, but you should also remember that malware developers are constantly searching for vulnerabilities and breach points. Having a reliable antivirus program would save you on those occasions when the system defender fails. If you already have a good antivirus, run a deep scan to find viruses in any forms (if anyhow some sneaky little adware slipped through) and delete them from your device.
To avoid getting your device infected with malicious software, keep your defenders up to date, use AdLock to get rid of ads, all sorts of scams, online tracking, data collectors, and you will be safe forever.
FAQ
Is Fmovies safe with adblocker?
It is not recommended to use Fmovies to watch movies without an ad blocker. This website may contain malware or malicious advertising. Therefore, it is best to use an ad blocker for Fmovies to ensure safe browsing.
What are the alternatives to Fmovies?
There are several alternatives to Fmovies that offer a way to stream movies and TV shows without ads. Some popular options include:
Is it possible to download videos from FMovies?
You can use special extensions to download videos from FMovies. However, we would not recommend installing extensions from unverified sources, as this may contain malware.
Block Like a PRO!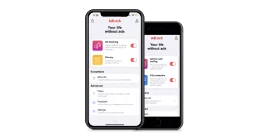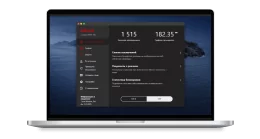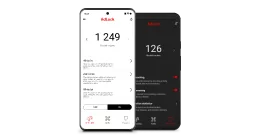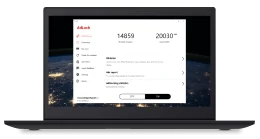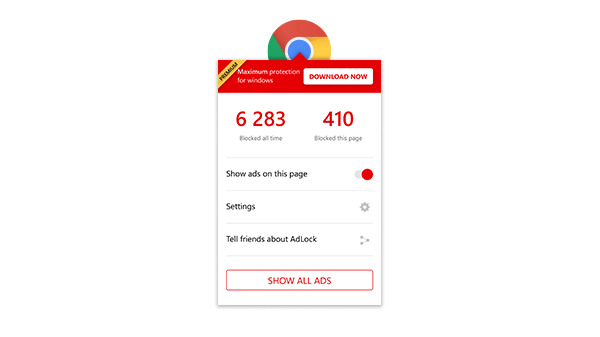 Try AdLock for free on your Windows device
Adverts and data collectors - two birds. AdLock - a stone that never misses.
Do you like this post? Share it!